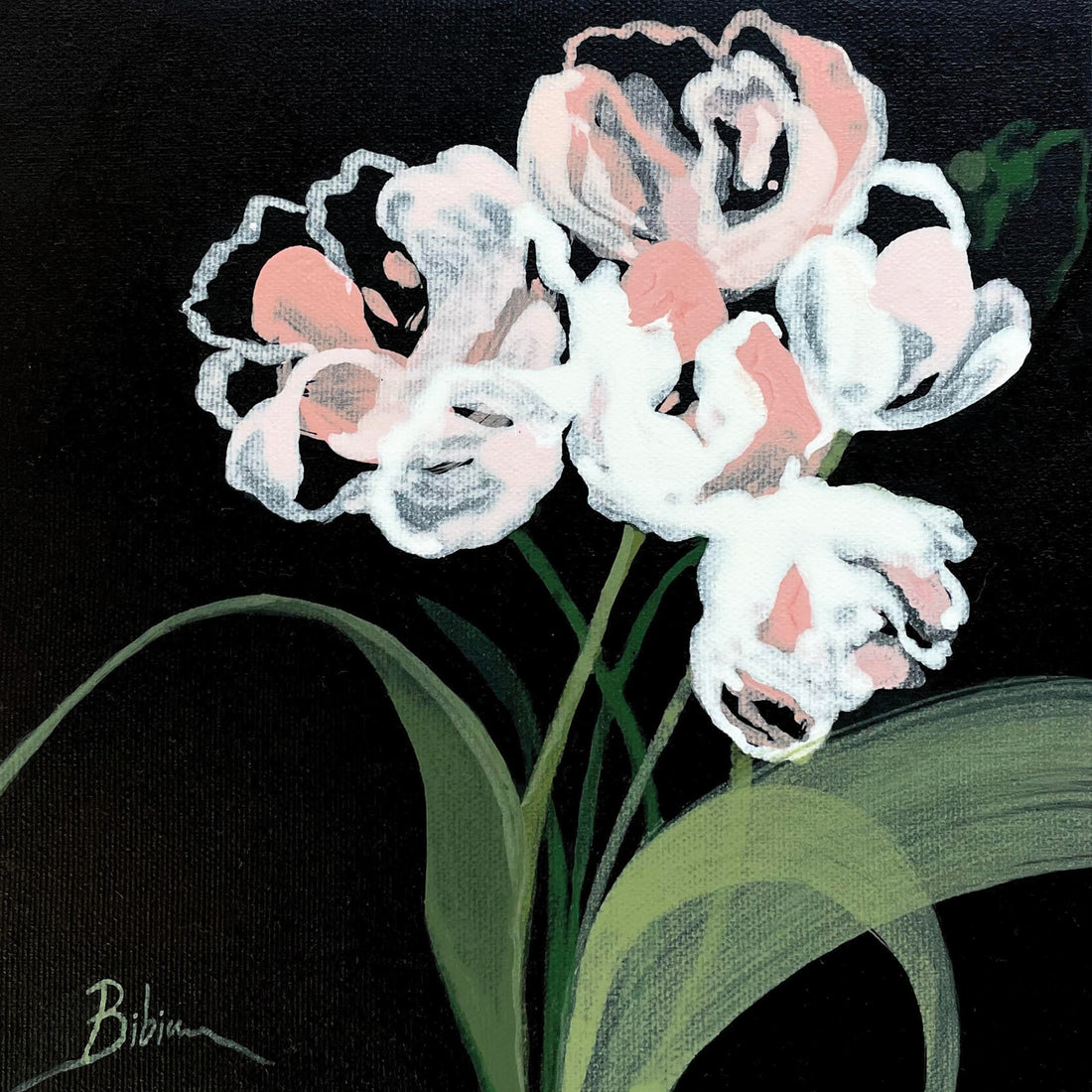 Fluid 
Acrylic on Canvas, 8
" x 8" x 1.5"
"The word Solari in Latin, meaning to give comfort and console fits this series perfectly. My intention when I paint is to bring grace and beauty onto the canvas. I can't help but paint flowers, especially tulips. Flowers bring joy and feed our souls into our everyday lives, but always temporary in nature. We can almost miss that beauty if we forget to look. So by painting them, I hope to capture this fleeting grace and bring this joy and beauty permanently onto the canvas.
I really enjoy painting the same idea in different compositions and seeing how they evolve. The contrast between the dark and light background is very powerful yet, softened with the dancing petals. The canvases with the light backgrounds are more about letting go of sorrow and having this promise of new beginnings. So a much lighter feel to those pieces. I find working with the light and dark fluid paints brings a balanced energy between the two through the series and as a whole, they tell a story."
Canadian artist Bibiana has been refining her skills in abstract florals and landscape paintings for the past several years. She started off as a realistic painter, but that didn't excite her. She wanted to tap into a more intuitive way of painting. She likes working with acrylics, fluid acrylics and inks… exploring how these mediums work together in layers on a canvas and water-colour paper.
The artwork is sold in perfect condition.
Includes signed certificate of authenticity.
Learn more about Shipping and more at Buyer's FAQ.