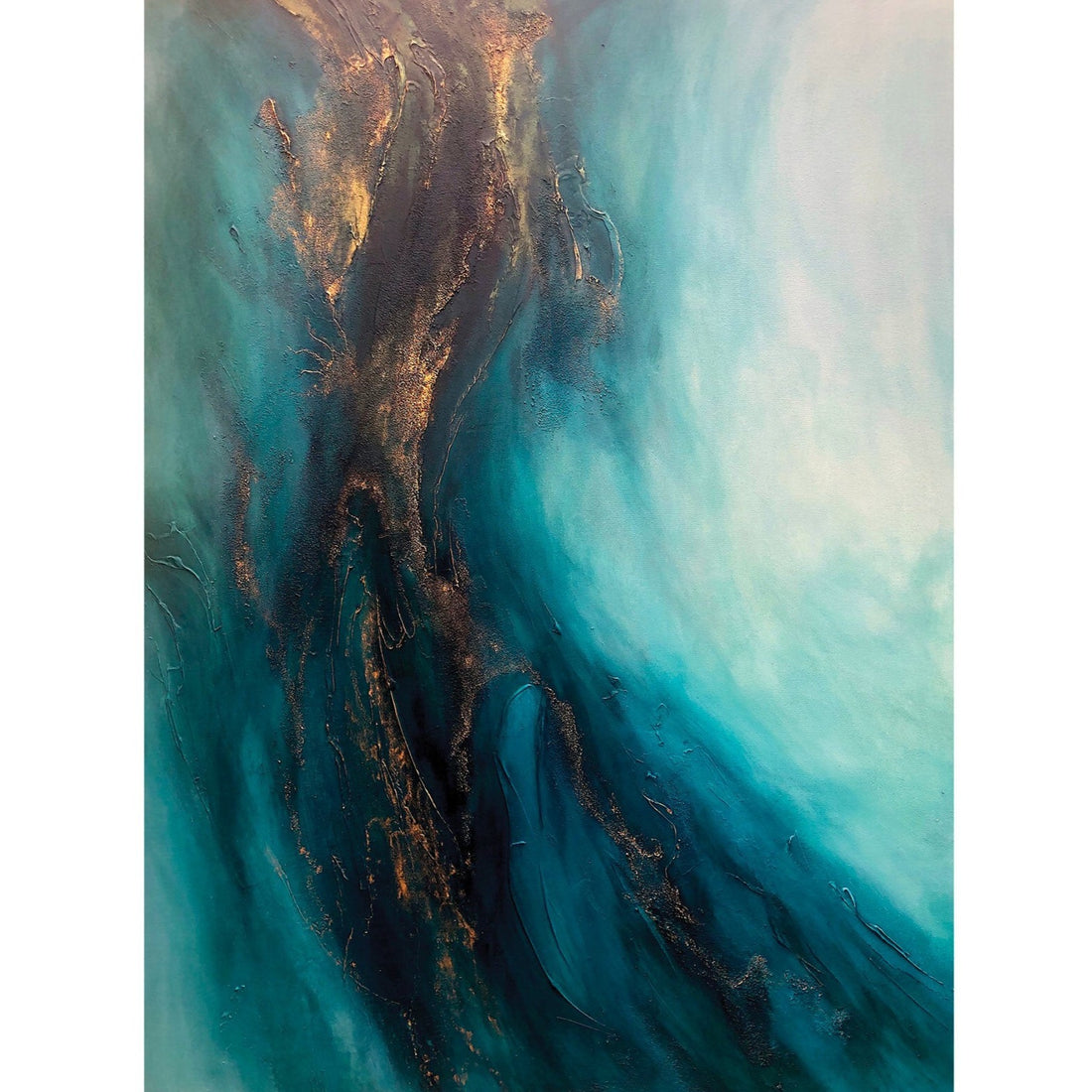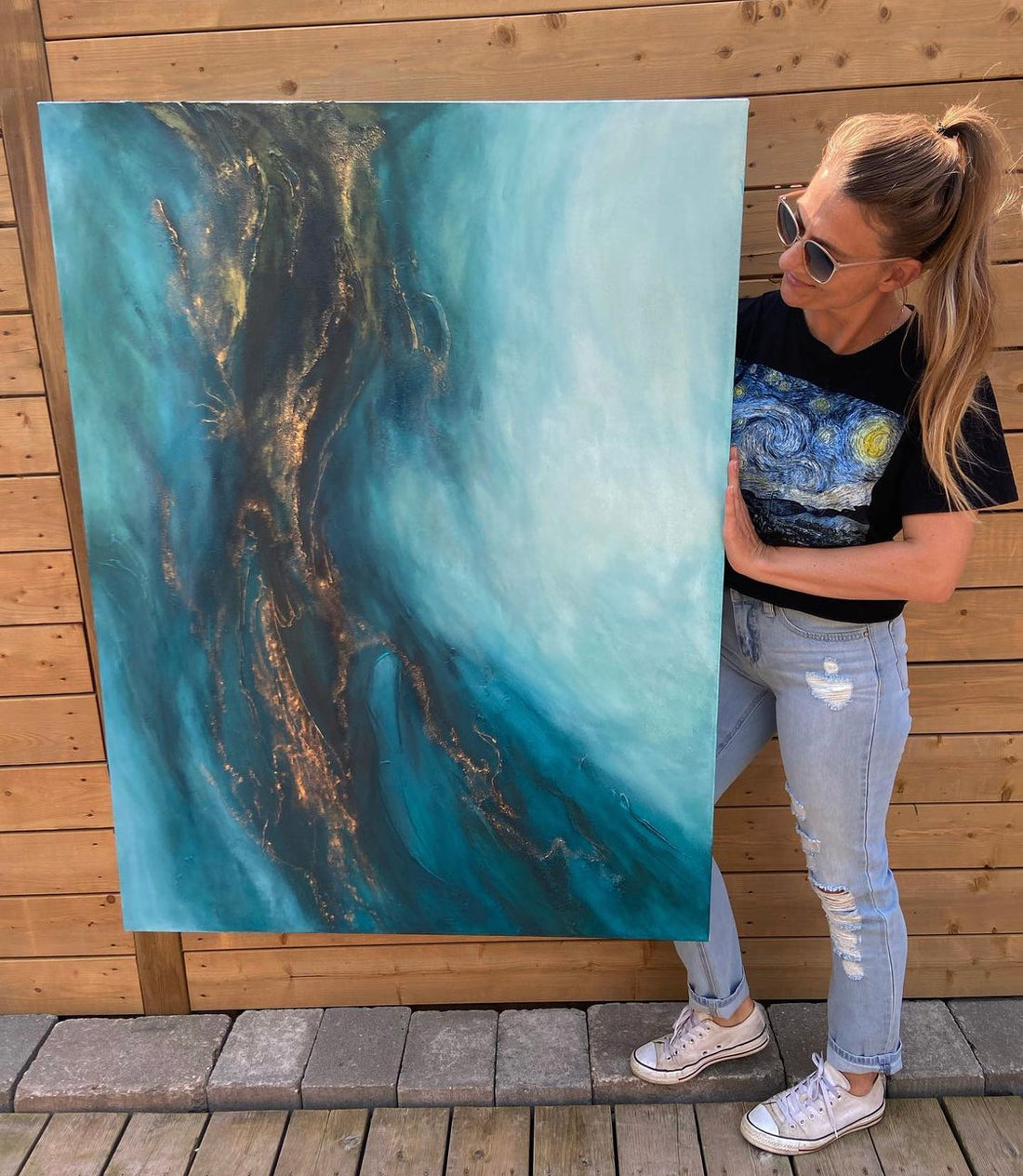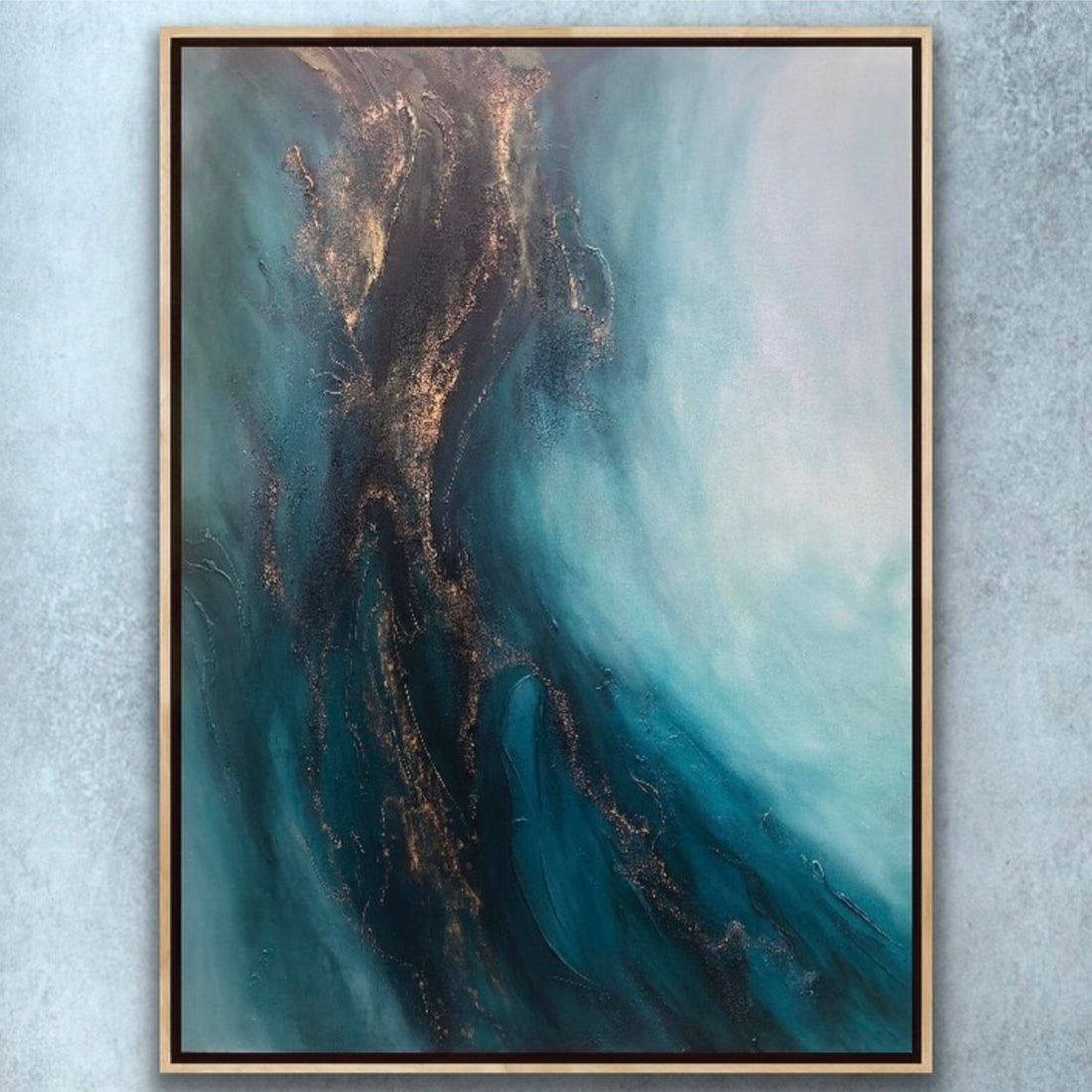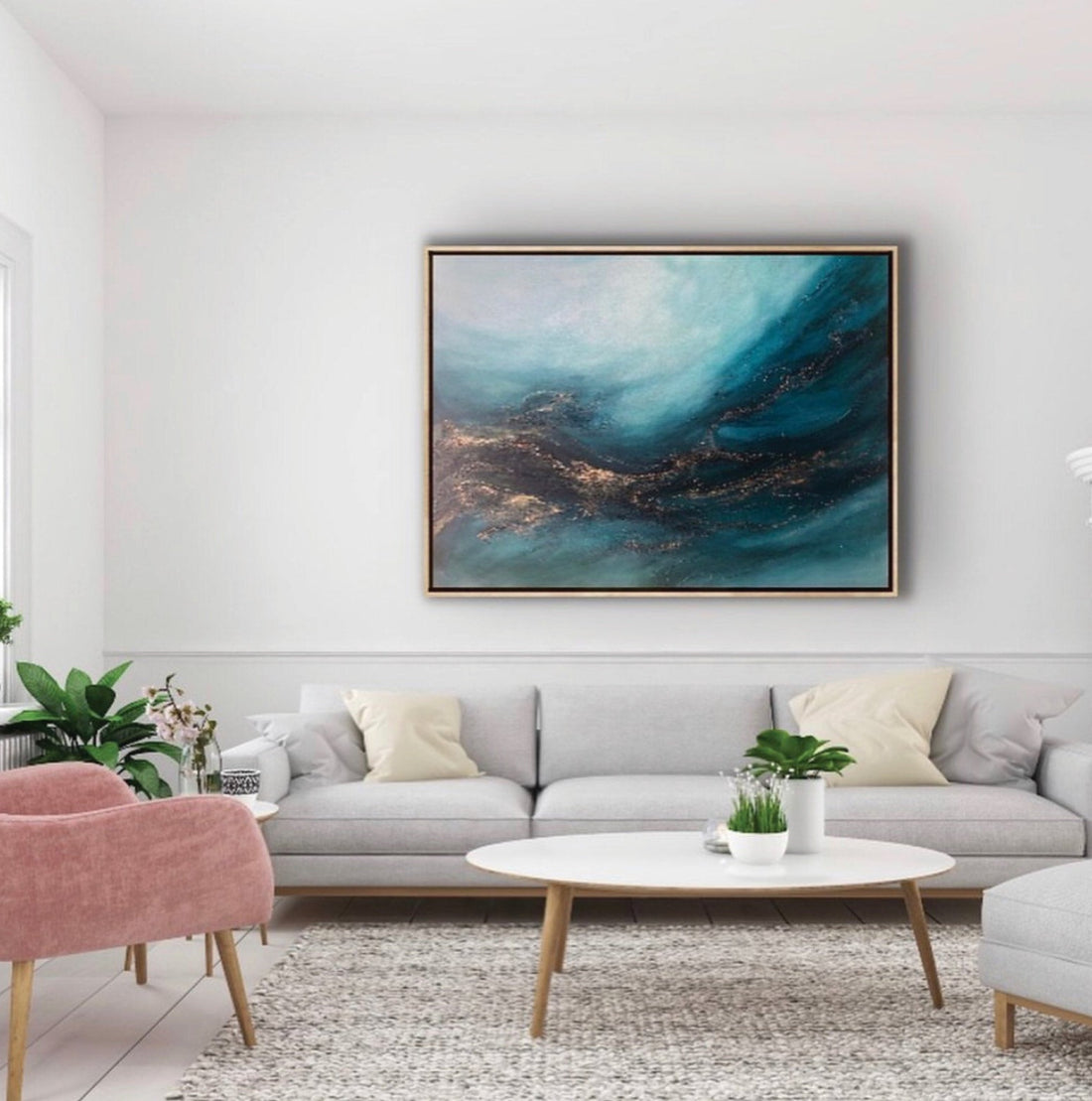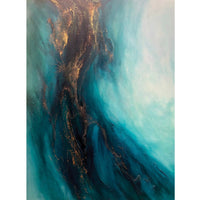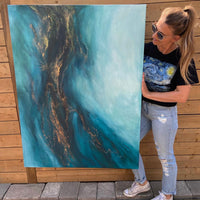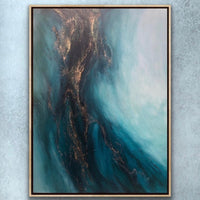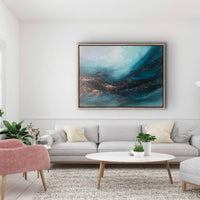 Acrylic and Gold Pigment on Canvas.
"Learn from the ocean; not fearing turbulence, it uses the wind against it to rise instead."
-Dhliwayo
Caroline Chorazy is a self-taught, Toronto-based abstract artist specializing in acrylics and gold leaf. She draws her inspiration from natural elements in an attempt to capture organic movement and flow in all of her artwork. Her use of gold leaf and/or pigment gives each piece a unique gesture and ability to change appearance or shape in cohesion with the room and light.
The artwork is sold in perfect condition.
Includes signed certificate of authenticity.
Learn more about Shipping and more at Buyer's FAQ.