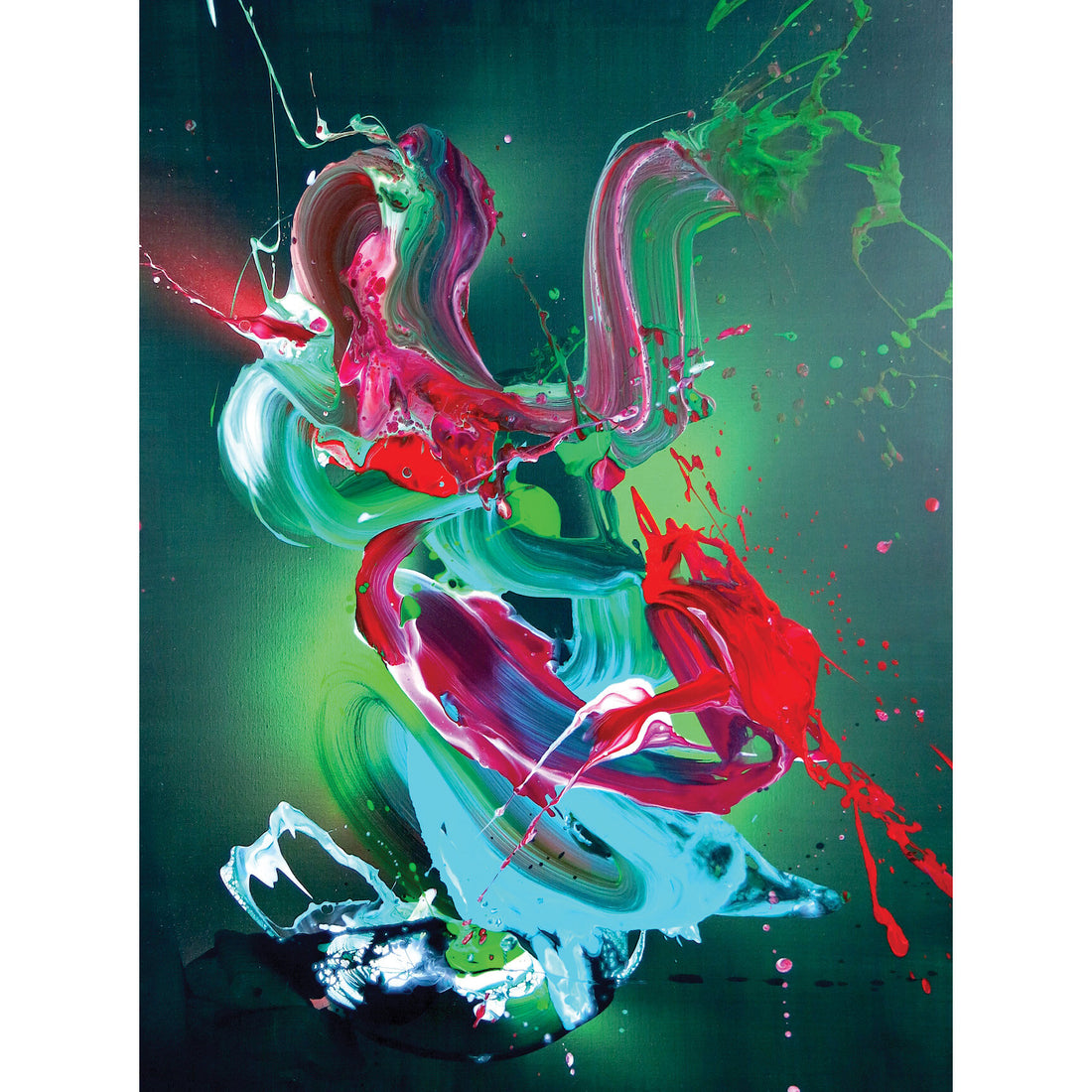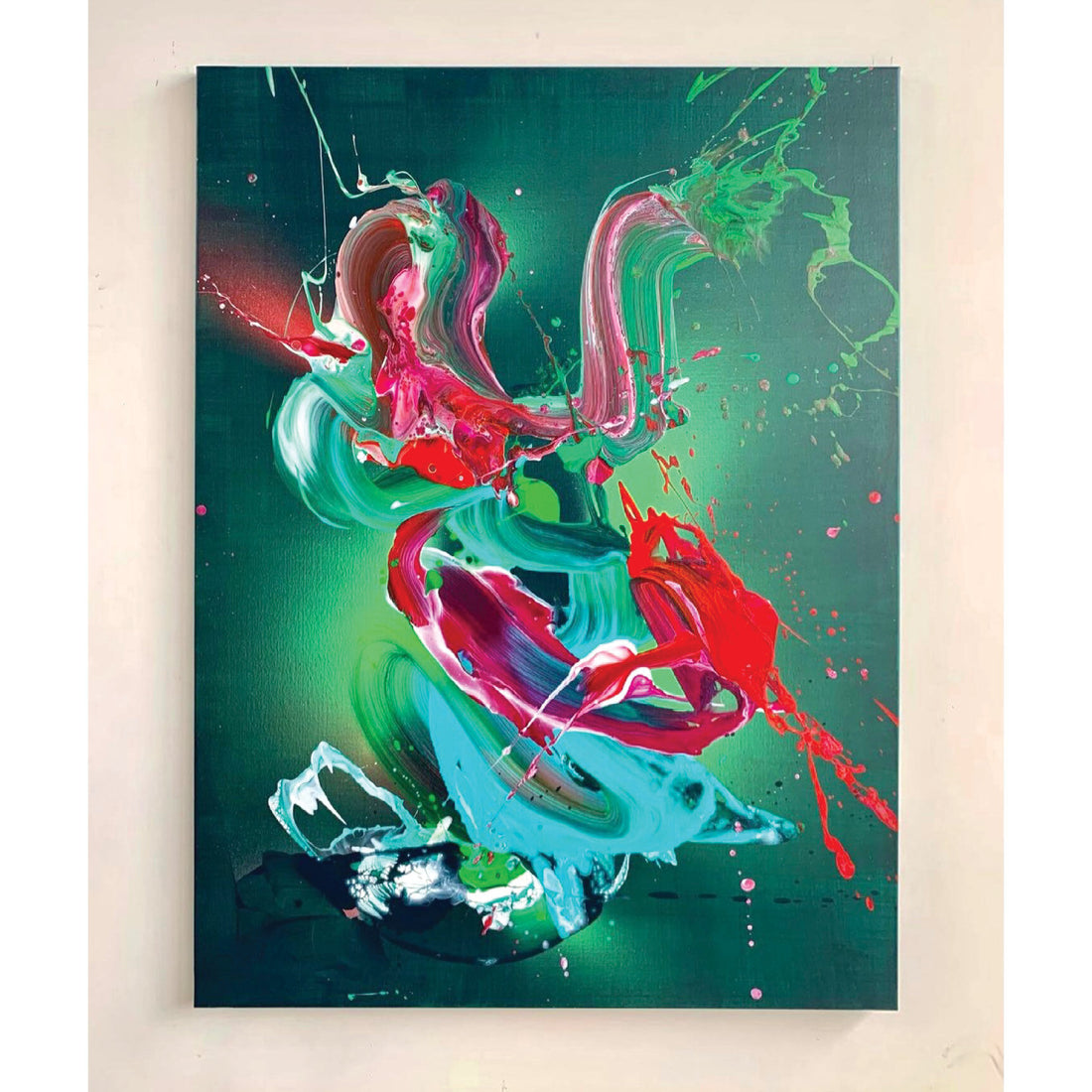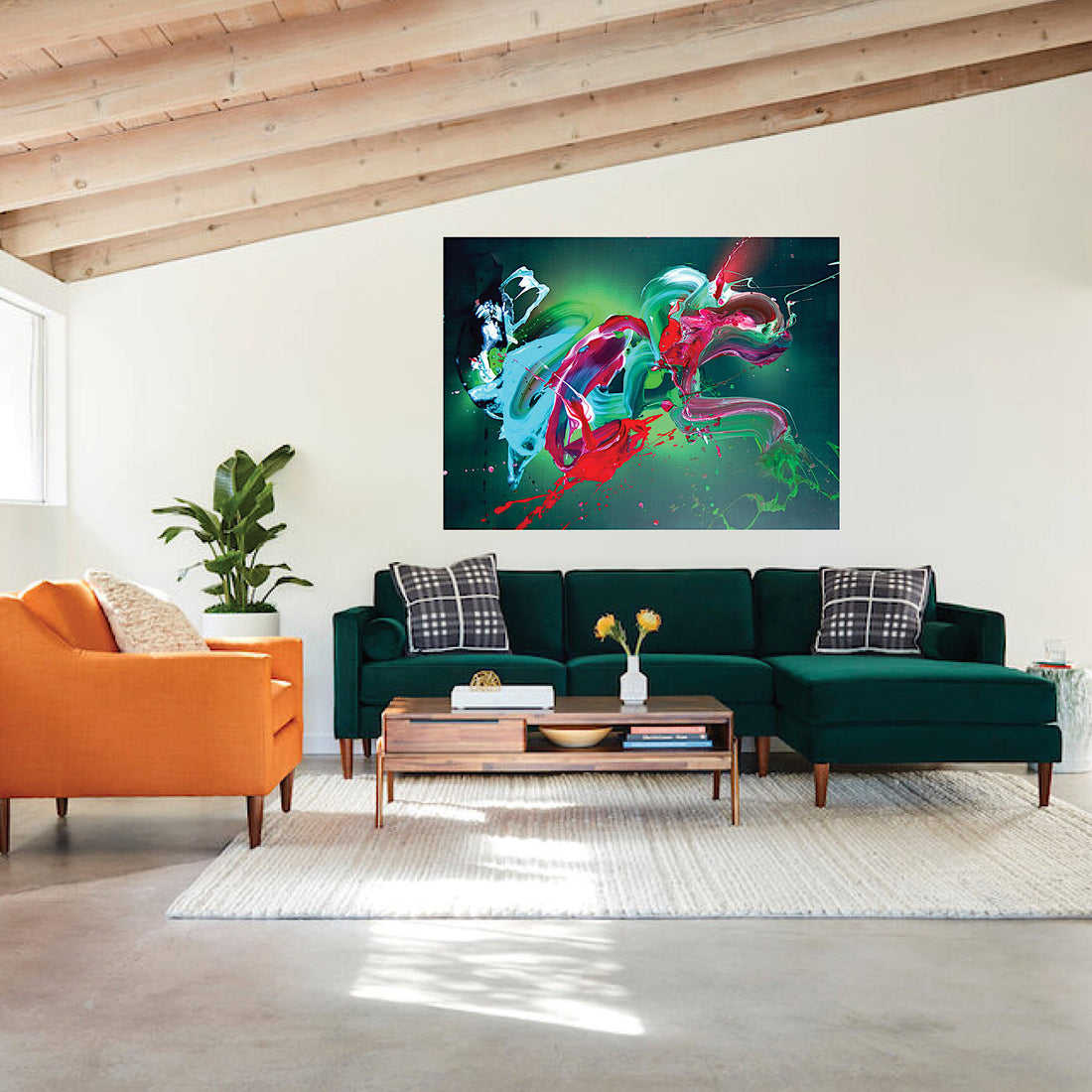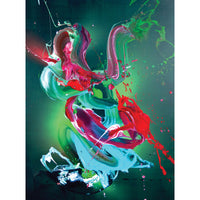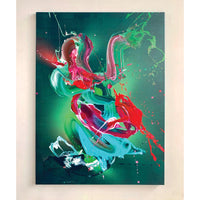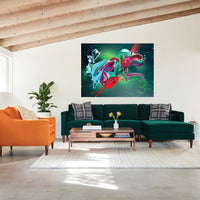 "Love me if You Dare," 51.5" x 37.5"
The reason why abstract art is so popular in homes is because of its ability to inspire curiosity and stimulate the imagination. Also, abstract Art is a fun way to add some personality to your home. This piece will add the perfect finishing touches to your home design.
Pure Abstraction, also called non-objective or non-representational art, does not seek to depict identifiable things. The subject of the work is the content the viewer sees: feelings and/or movement and/or optical effects are created using line, form, color, texture, and other elements or even the process itself.
Barcelona-based artist Nikolaos Schizas creates dynamic abstract paintings that radiate with vibrant splashes of color, and communicate a strong sense of movement and fluidity. His fresh and vibrant aesthetic position occupies a space between Abstract Expressionism, Surrealism and Pop, and seems to emanate from a dreamlike and mysterious realm.
The artwork is sold in perfect condition.
Includes signed certificate of authenticity.
Learn more about Shipping and more at Buyer's FAQ.