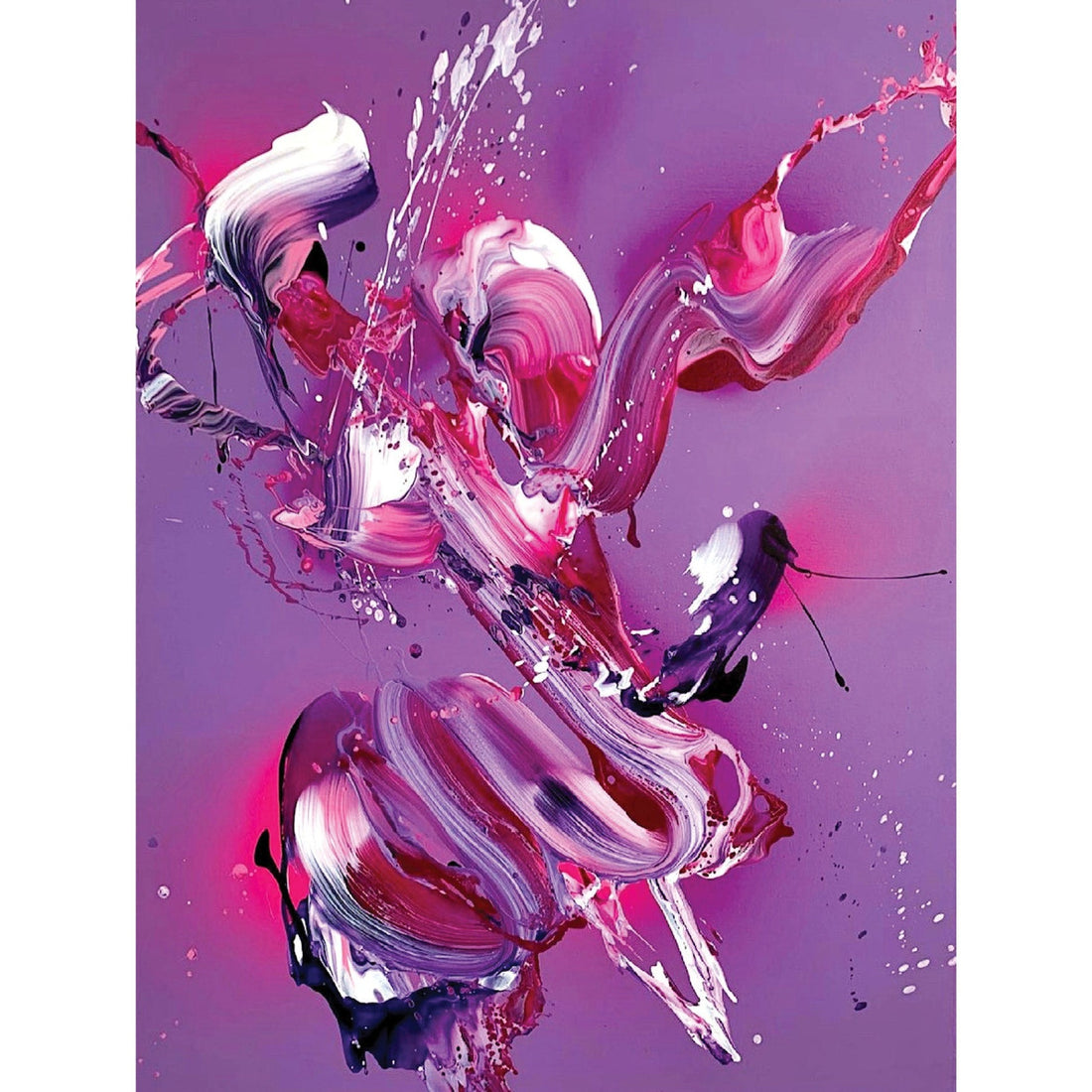 "Pink Light," 51.5" x 37.5"
Acrylic and Spray Paint on Canvas.
Want a big canvas art piece that makes a statement? This work will make a big statement in your living space. It will also remove the need to add additional decoration. "Go big or go home!"
Barcelona-based artist Nikolaos Schizas creates dynamic abstract paintings that radiate with vibrant splashes of color, and communicate a strong sense of movement and fluidity. His fresh and vibrant aesthetic position occupies a space between Abstract Expressionism, Surrealism and Pop, and seems to emanate from a dreamlike and mysterious realm.
The artwork is sold in perfect condition.
Includes signed certificate of authenticity.
Learn more about Shipping and more at Buyer's FAQ.