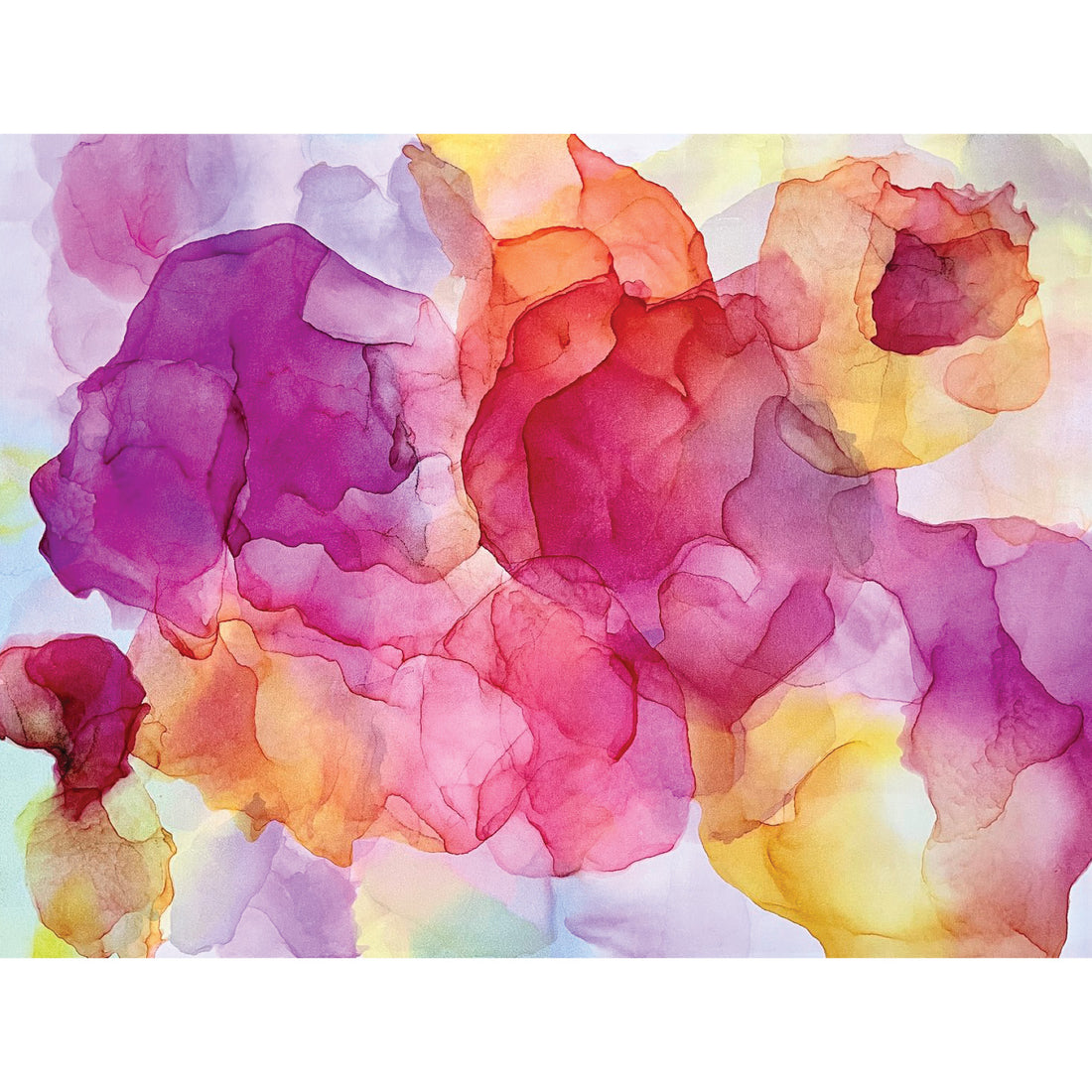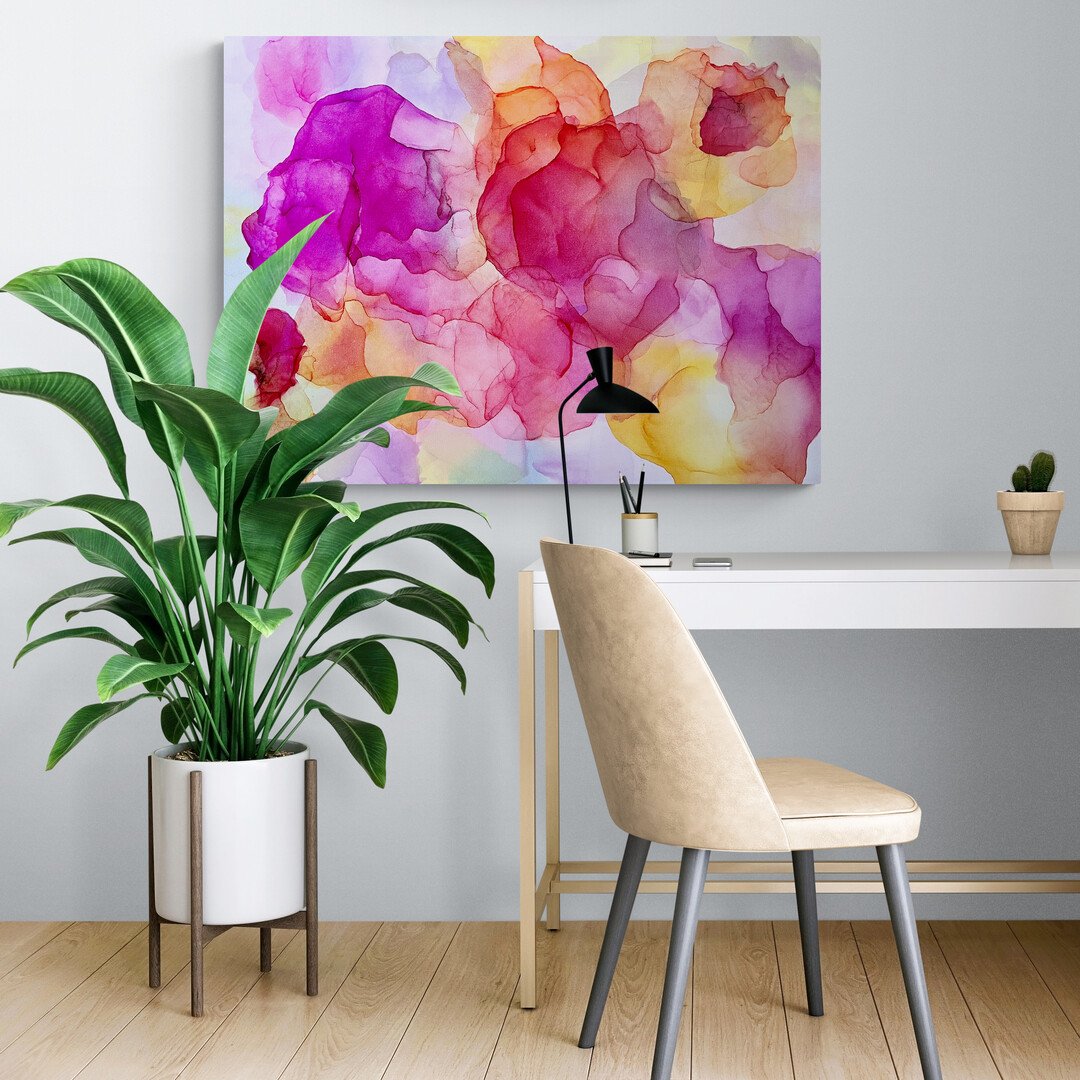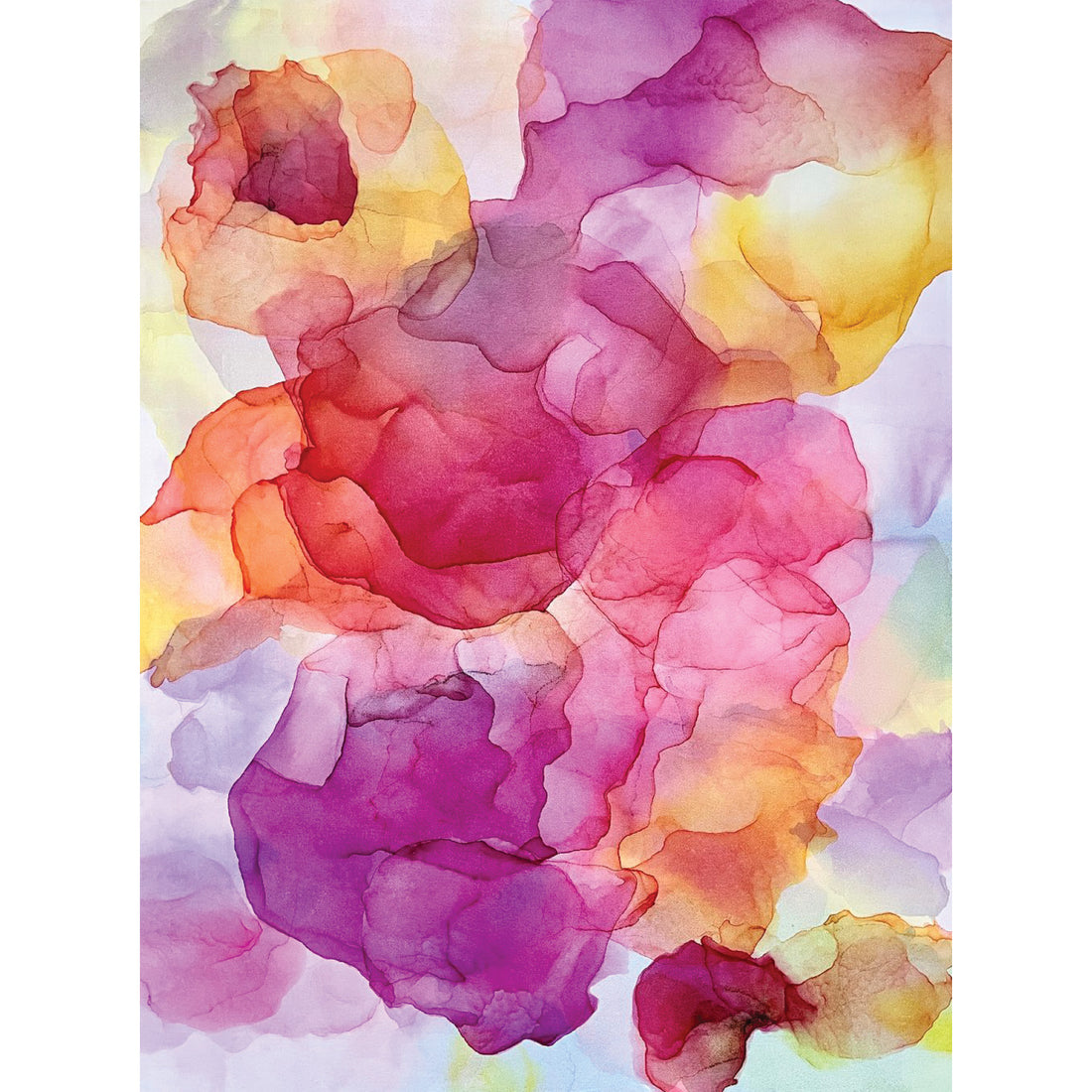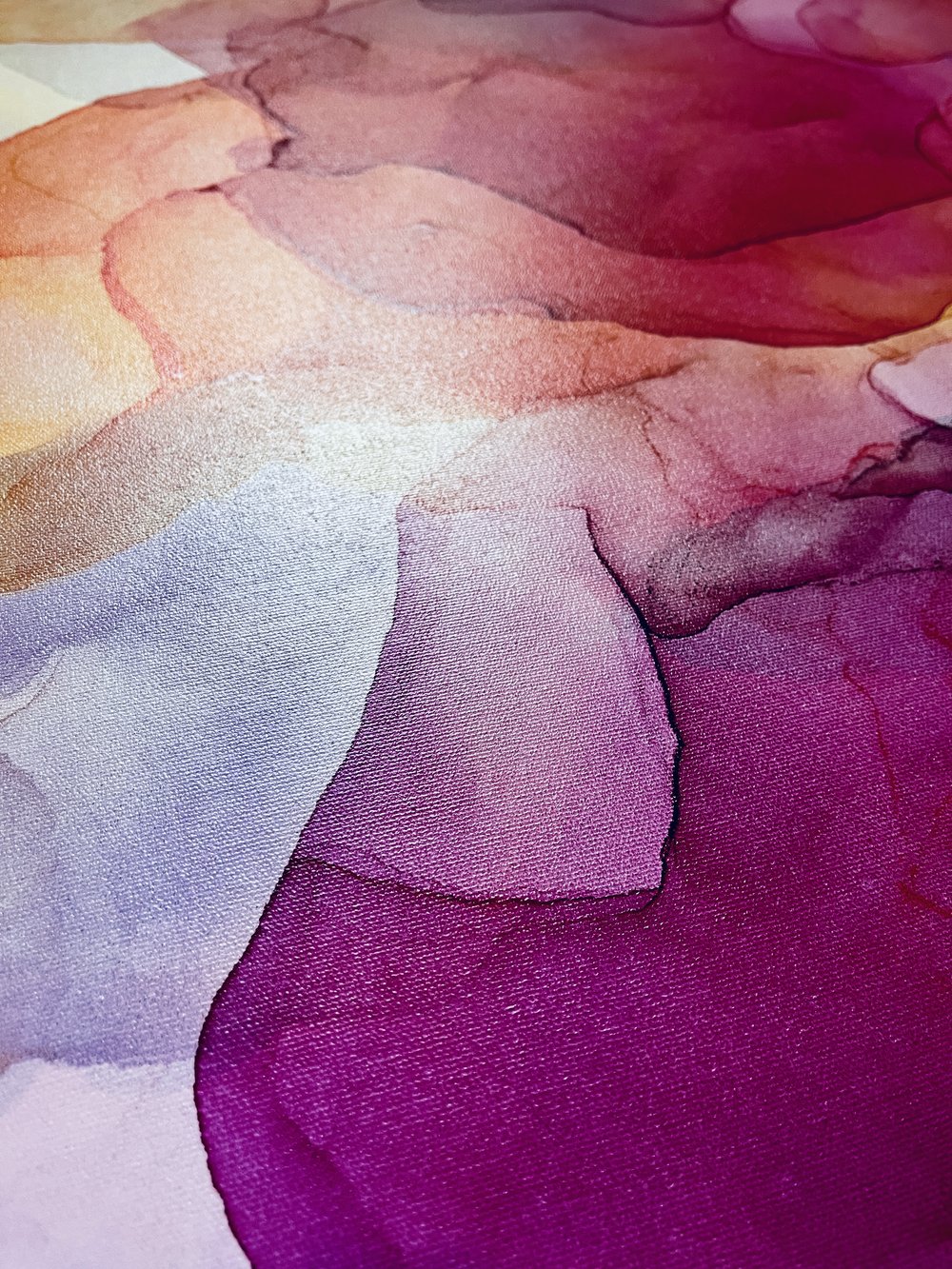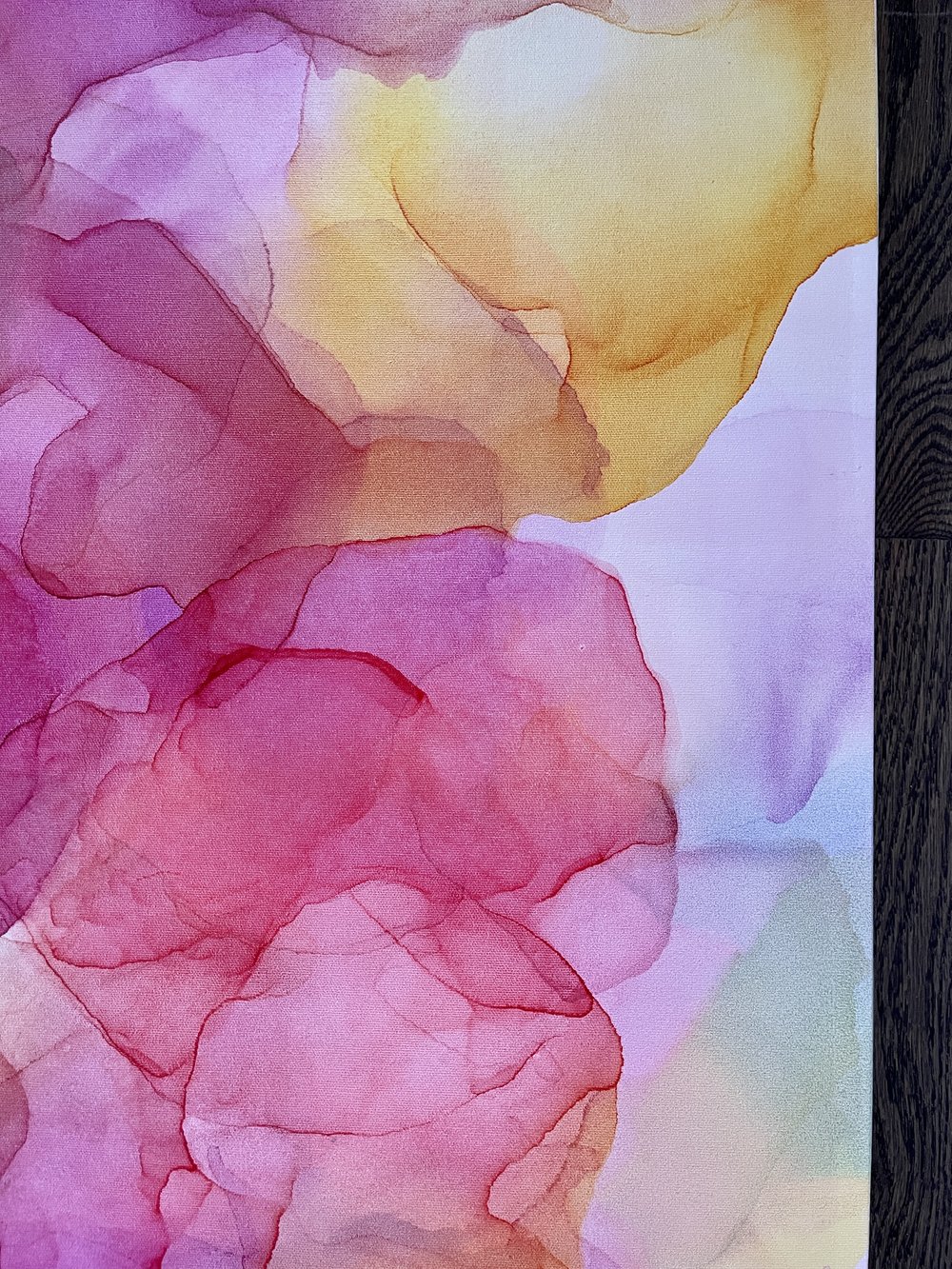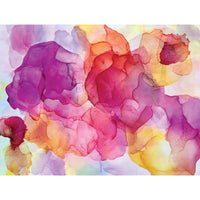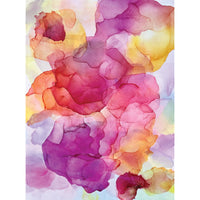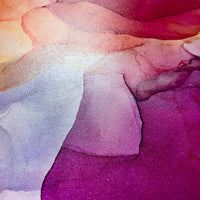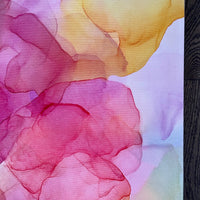 "Now You See Me," 30" x 40"
Ink on canvas. Can be hung vertically or horizontally. 
This work evokes cotton candy skies and happy summer vibes.

The beauty of this work is what lies beneath. Layering is key here - the underpainting is vivid reds and deep purples that have been 'ghosted' with a translucent coat of titanium white. The result is a stunningly 3D effect that draws the eye and pleases the spirit.

Sealed for protection and ready to hang.
Award-winning Toronto-based artist Fiona Debell creates original abstract art using acrylic paint, ink, and texture on canvas. Select and enjoy the beauty of her abstract artwork wherever you may be. A perfect piece to start or add to your art collection or buy it as a gift for your family, friend, or loved one!
The artwork is sold in perfect condition.
Includes signed certificate of authenticity.
Learn more about Shipping and more at Buyer's FAQ.