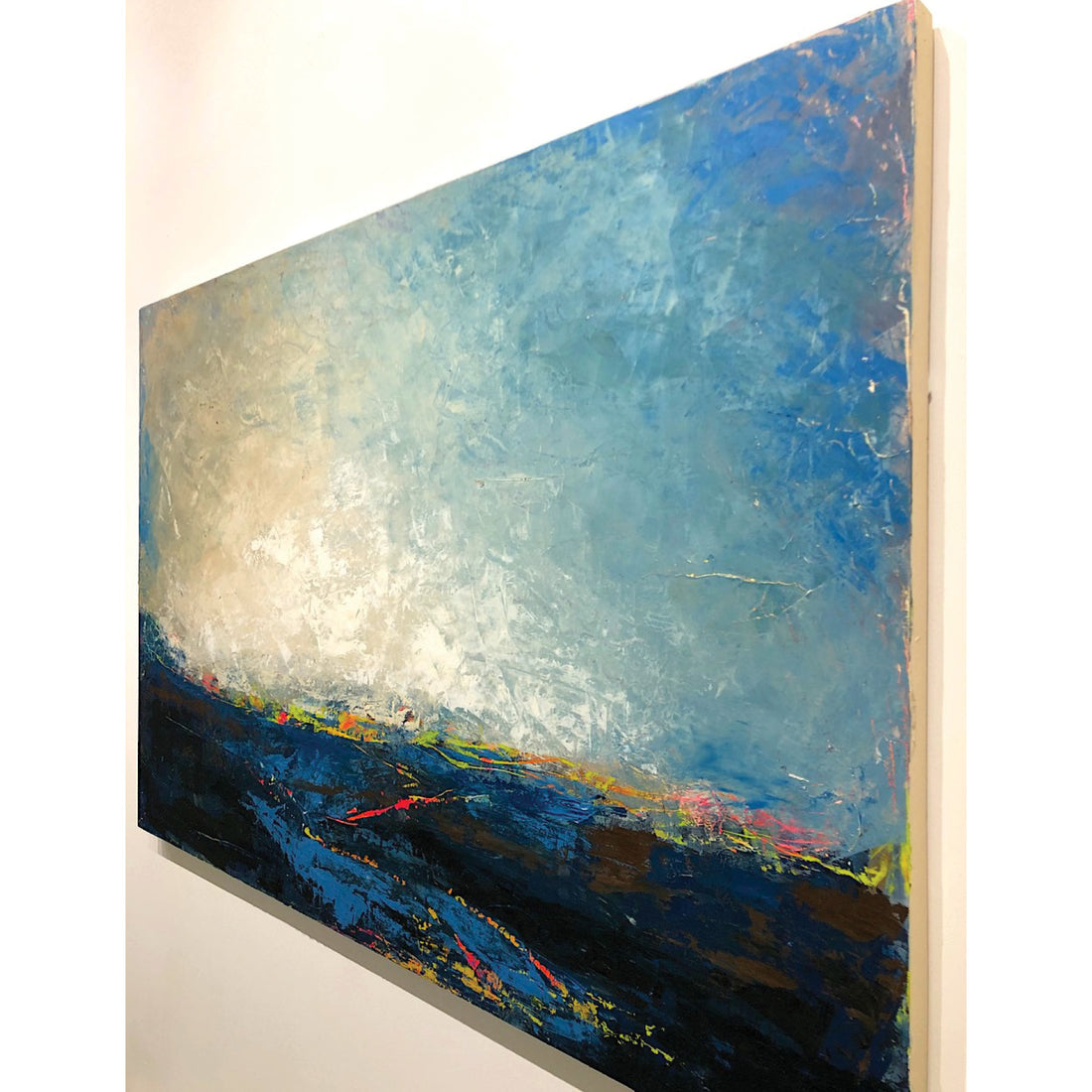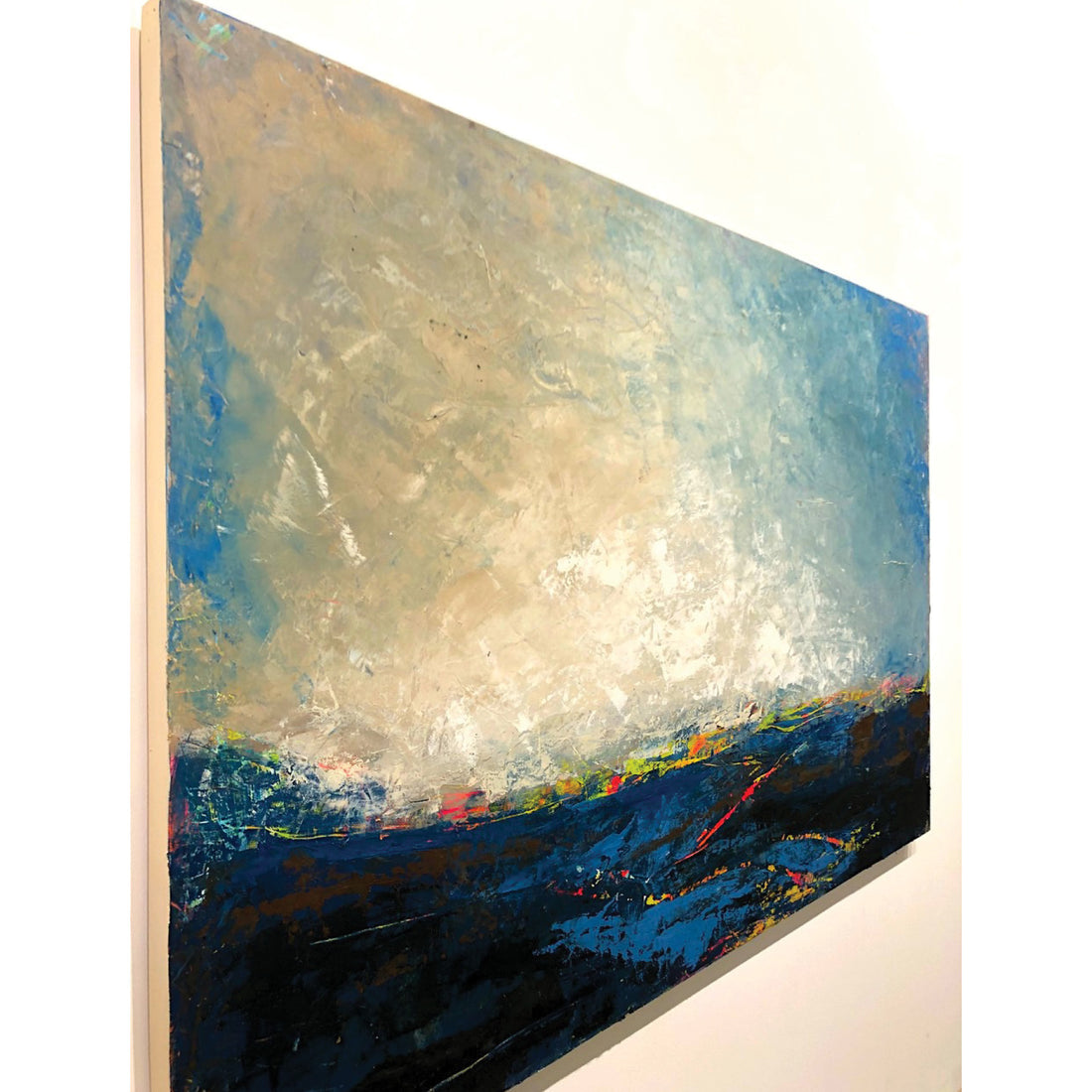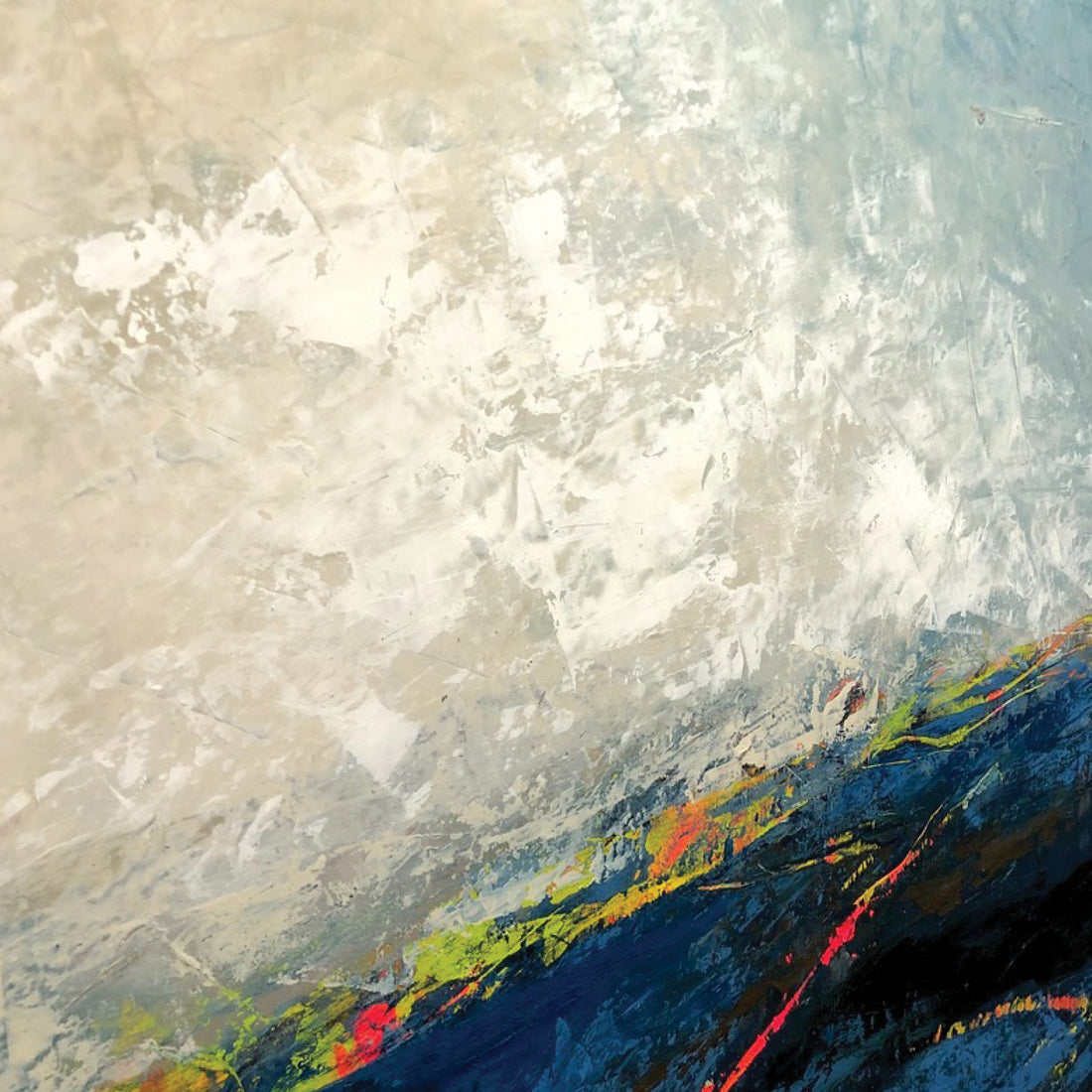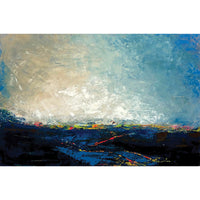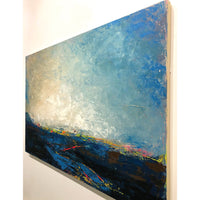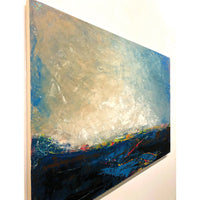 "When the Day is Done," 40" x 60"
Acrylic, cold wax, and oil on Wood Panel.
This piece is part of Fusing Land And Sky 2022 collection. "There are many times that I paint from memory and find it difficult to interpret some deep meaning behind my abstract landscape. In this collection, layers are being pushed back and forth to expose what's underneath the ominous clouds. As the painting moves through the darkness, within the layers remains the light. I just allow the colours underneath to guide the top layers and expose what intuitively feels right."
Karen Jeffrey is an abstract artist working in acrylic, and cold wax, and oil. She's an OCAD graduate and an accomplished Pastry Chef. Actually, her two favourite tools for painting are her pastry palette knife and her plastic bowl scraper.  Karen's body of work is largely reflective of her many travels and she draws her inspirations from her surroundings and the dialogue in her head. Each painting is a collection of fragments from my memories of travels, they come together to form a larger story, giving the piece a lively visual environment, where the forms, lines, and marks coexist. 
The artwork is sold in perfect condition.
Includes signed certificate of authenticity.
Learn more about Shipping and more at Buyer's FAQ.