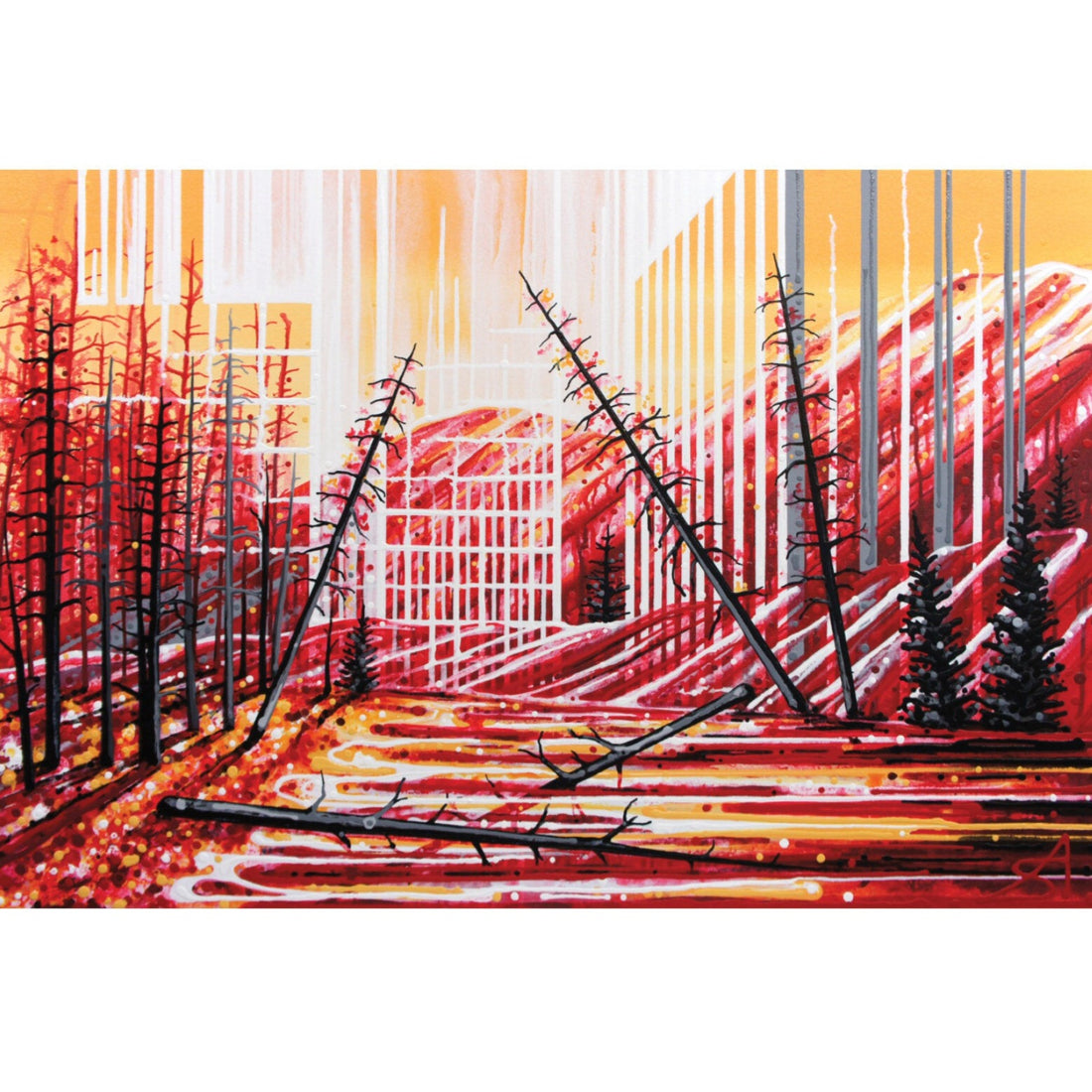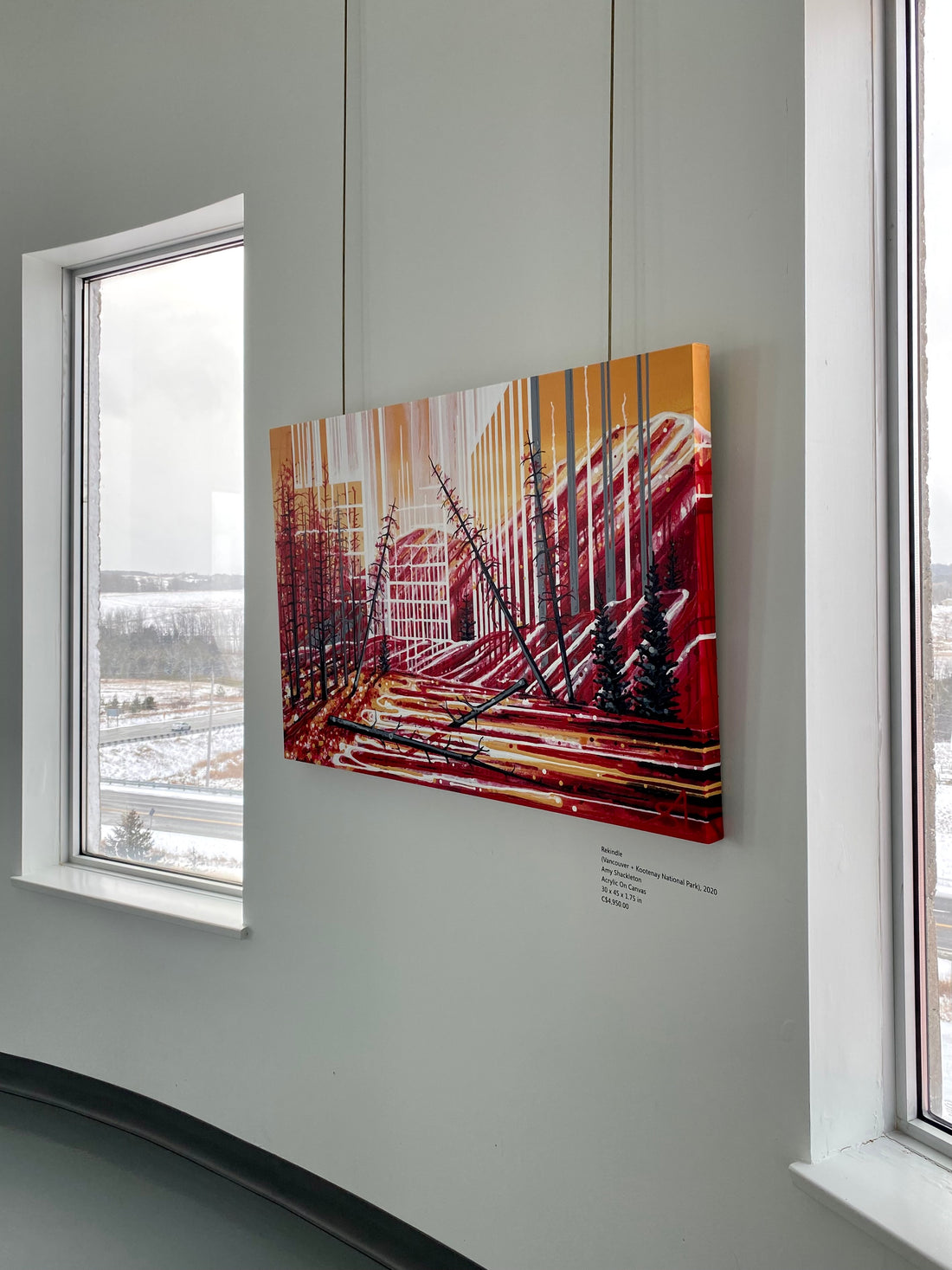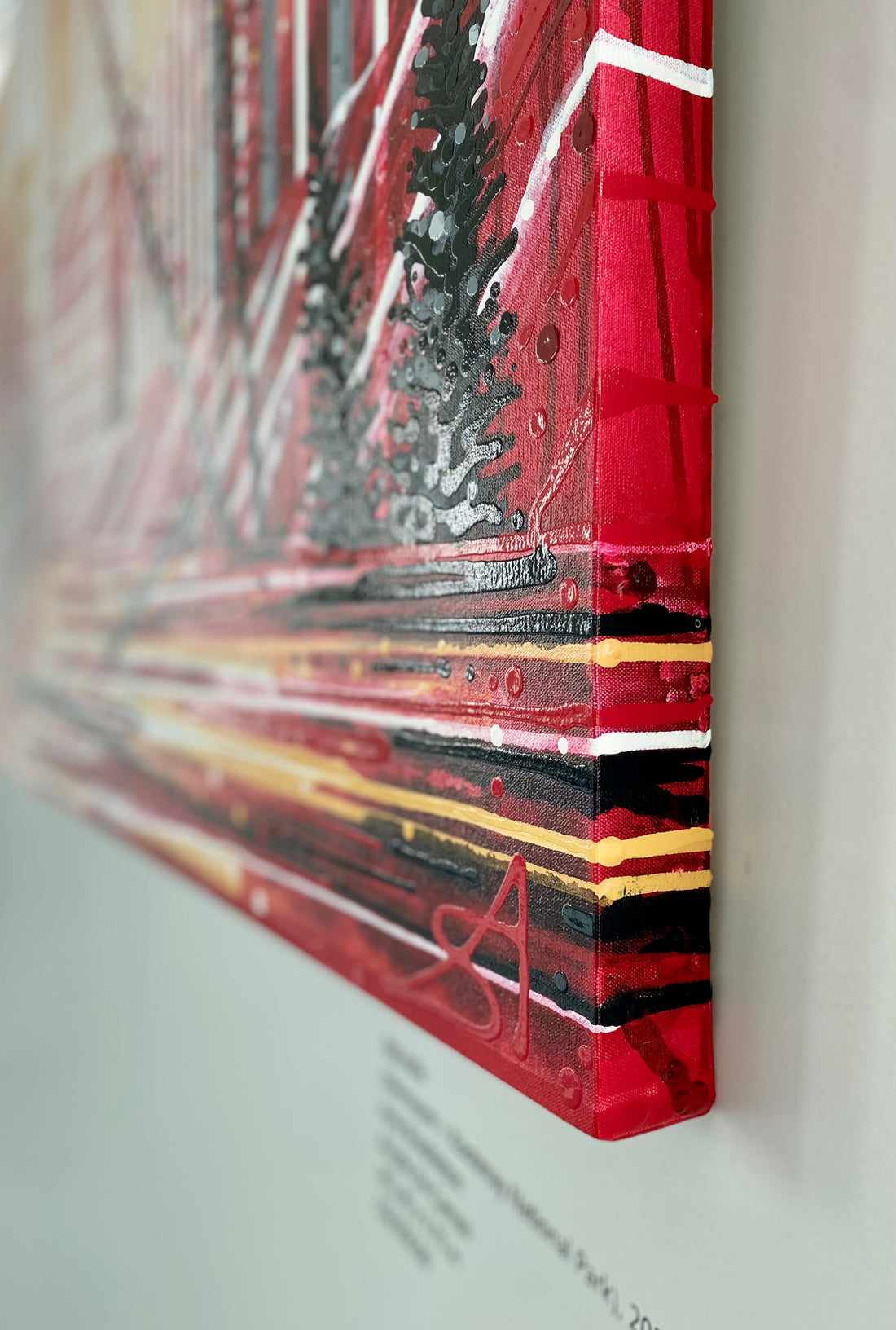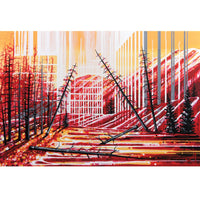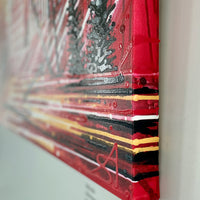 Vancouver + Kootenay National Park.
Acrylic on Canvas.
This work was part of Amy's solo exhibition "Playing with Fire and Ice" at the Museum of Dufferin from October 21st until December 18th, 2021. If you are looking for the investment piece and the work that was displayed on a museum level, this is your chance.
Ontario-based artist Amy Shackleton is a skilled urban landscape painter with an inventive technique embracing gravity. Inspired by her travels, Shackleton's work explores the conflicting relationships between humanity and the environment by depicting an uncertain future where cities blend with nature. Renowned for the deliberate absence of human life, her work has been recognized and acknowledged by arts professionals. Amy has an extensive exhibition history (e.g. 2017/18 National Tour exhibiting her 53' interpretive panorama of Canada), and her paintings are displayed in hundreds of public and private collections (e.g. THEMUSEUM, Colart Collection, Facebook Canada, and the University of Cincinnati).
The artwork is sold in perfect condition.
Includes signed certificate of authenticity.
Learn more about Shipping and more at Buyer's FAQ.