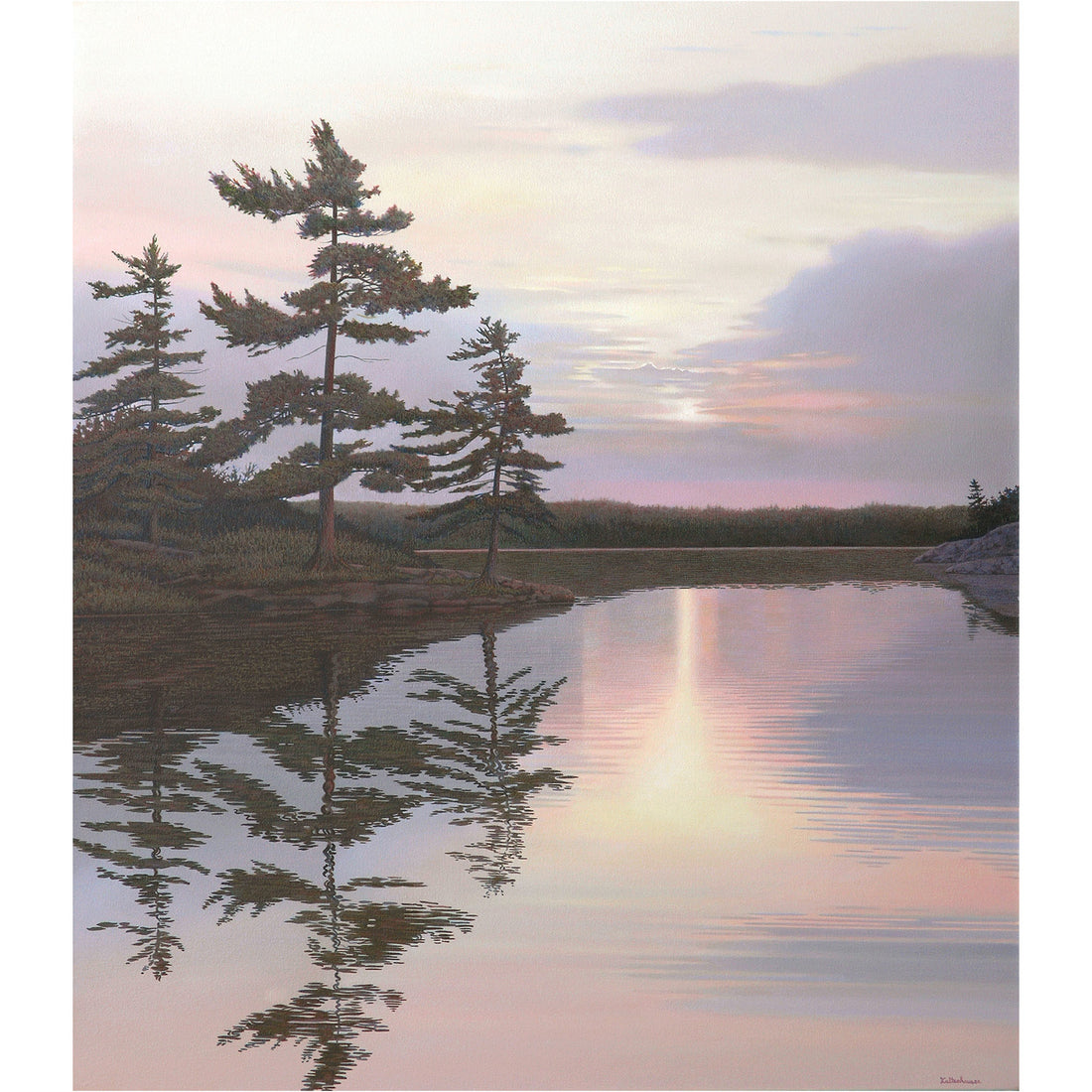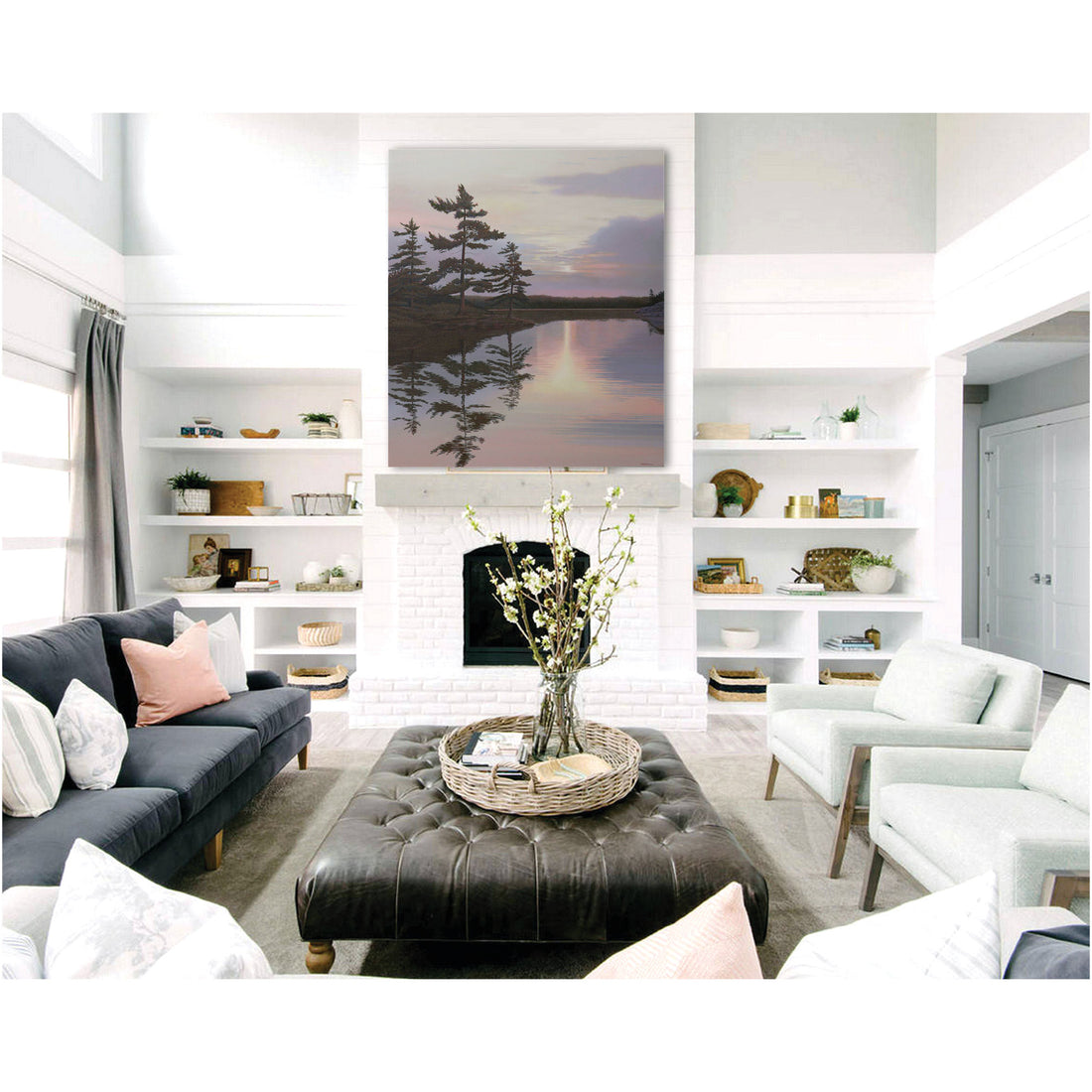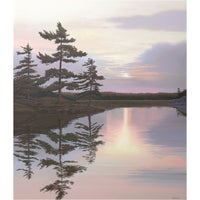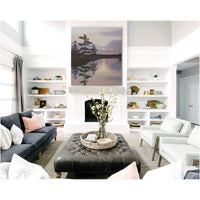 "Evening Sunset," 54" x 46"
Acrylic on canvas. 
"This scene was created using various photos as reference I took while vacationing with my wife in Algonquin Park. Painting allows me to change the composition and add elements to make it exactly how I wish it to be. The sides of the canvas are grey and 2 inches in depth, which means no frame is required for displaying purposes."
John Kaltenhauser is a prizewinning painter from Canada whose works have been featured in solo and group exhibitions nationally. Working as a full time artist for over 40 years, he has explored an eclectic mix of subject matter, eventually gravitating to the landscape genre in acrylic on canvas. Capturing the beauty of nature, he aims to convey a mood of peace and tranquility through each artwork, whether capturing a serene lake or a field of sunflowers.
The artwork is sold in perfect condition.
Includes signed certificate of authenticity.
Learn more about Shipping and more at Buyer's FAQ.