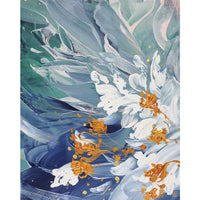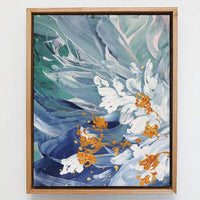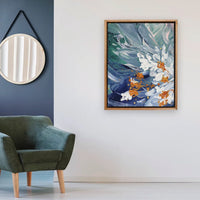 "Viridescent Sakura," 24" x 30"
Acrylic on Canvas (Framed).
Novi Lim is a Contemporary Indonesian-American Artist. She uses art as a therapeutic way for a moment to be in her own element, as a safe haven from the world. She delves into the depth, immerses, and transports herself to an imaginary place where she lets go of her subconscious.
The artwork is sold in perfect condition.
Includes signed certificate of authenticity.
Learn more about Shipping and more at Buyer's FAQ.