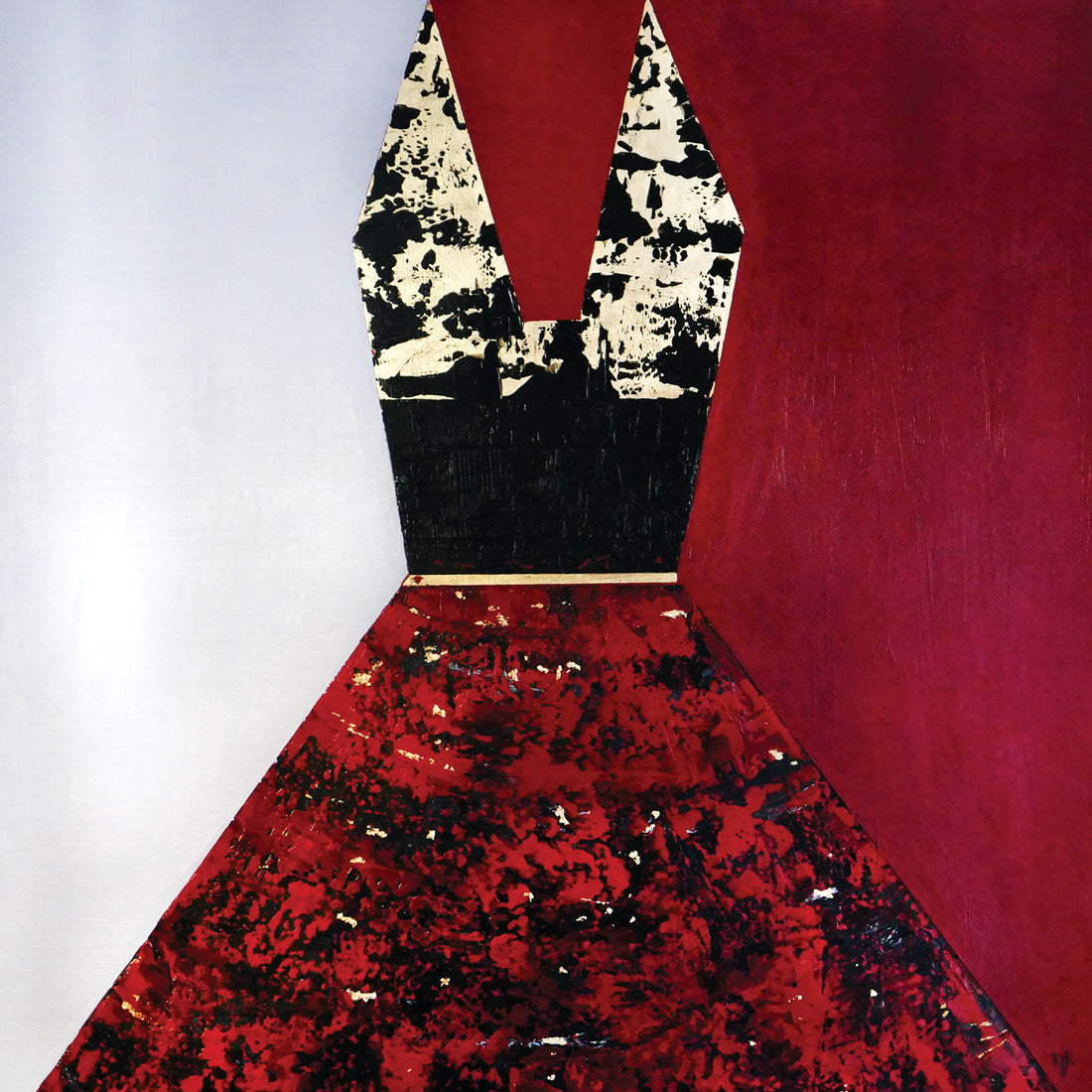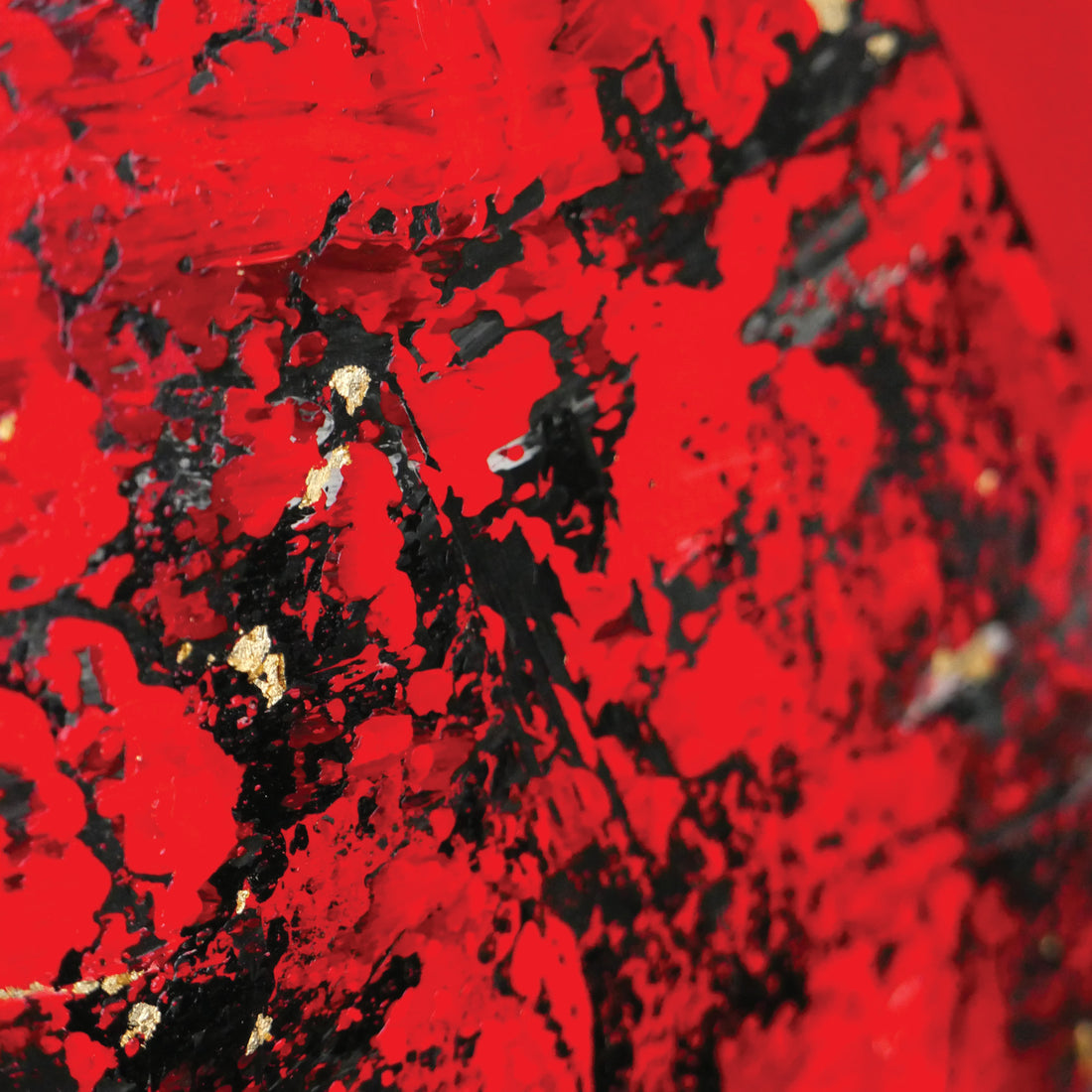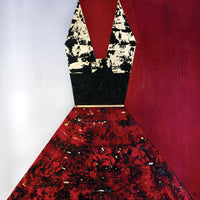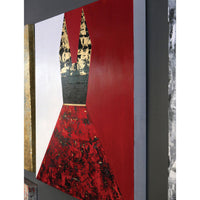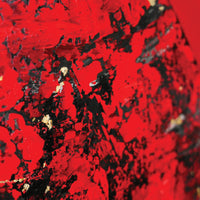 "Ready to Dance," 36" x 36"
Acrylic on Wood Panel
Part of Dressed Up collection.
"This year a good friend of mine sent me a link to a designer of lingerie, Nensi Dojaki. I was instantly intrigued by her geometric forms and the precision of how they adhered to the contours of the body. Fine mesh and silk created structured asymmetrical lines, while flowing freely and gracefully.
My inspiration grew as I started to experiment with forms, and I found myself indulging my alter-ego; the one that gets dressed up at night to go out on the town. This former New York City girl now lives in the country in California where most places are closed at 5 pm.
Measuring the distance between lines to create equal distance between angles made me think in an architectural approach as I built each dress. For some pieces, I preferred not to hold myself to an exact technique, but rather to let the dress materialize in a more unrefined way.
On another level, this work represents the allowance of oneself to shine…to be seen and not to hide. It is my hope that the viewer of this work, makes up their own fun and courageous narrative to go along with it."


This stunning work will be shipped directly from the artist's studio, located in California, U.S. It is signed at the back and comes with certificate of authenticity. 
*The buyer is responsible for any import charges based on their country of residence.
California-based artist Robbie Kaye creates distinctive paintings with the goal of producing a provocative aesthetic that invites conversation and interpretation. Whether literal or abstract, the artist sees her work as an ongoing journal, one that has provided her a voice to express what she otherwise might not.
The artwork is sold in perfect condition.
Includes signed certificate of authenticity.
Learn more about Shipping and more at Buyer's FAQ.