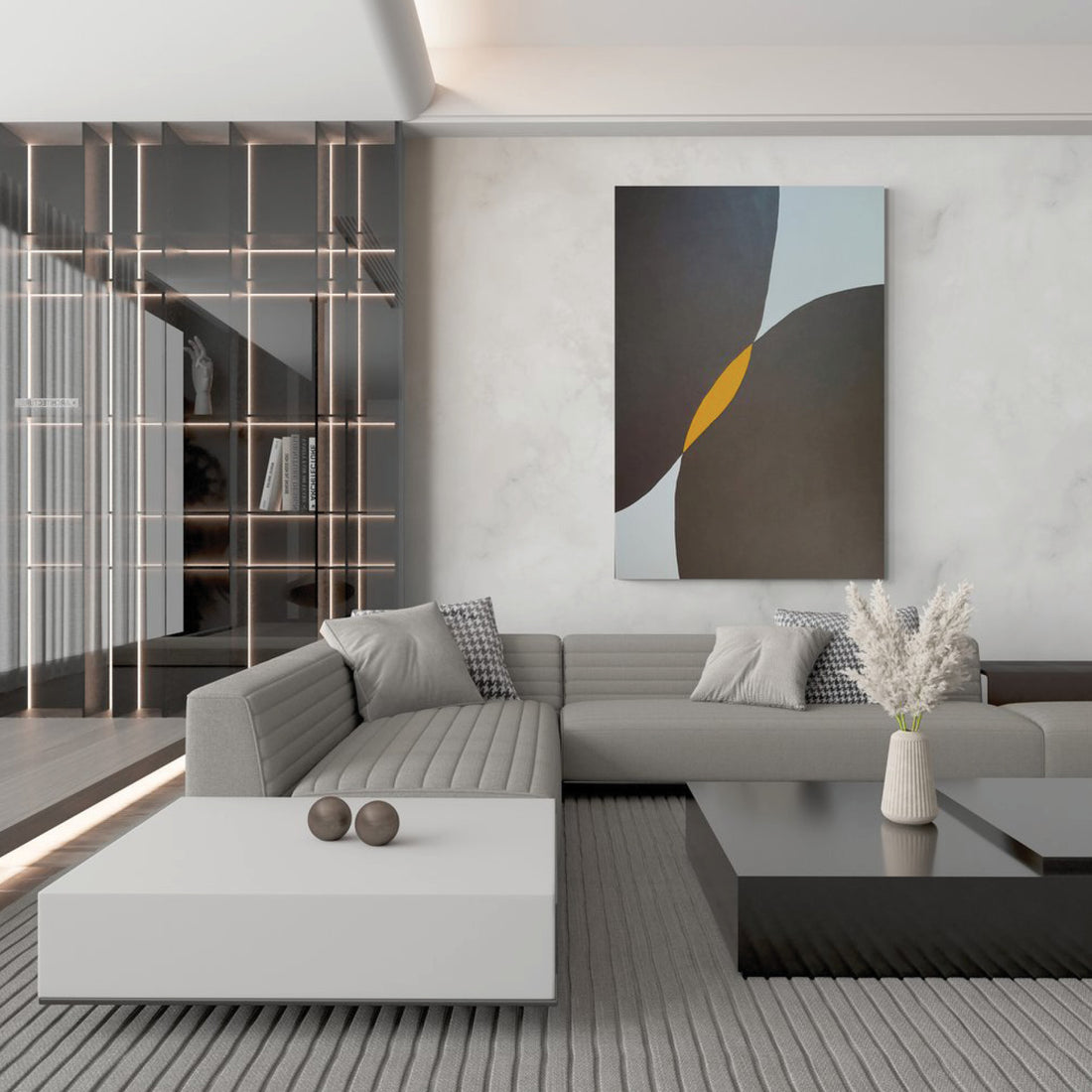 The Kissing Tree, 48" x 72"
Acrylic Gouache on Canvas. Can be displayed and hung horizontally or vertically. 
Is there ever anything more wonderful than a kiss given in love and hope?
There will always be a first kiss and there will always be a last. Which will we remember and which will we forget?
This is a minimalist abstraction in its purest form. Artwork from the Reciprocity Collection brings a level of sophistication to any space.
Unframed - no frame needed.
Award-winning Toronto-based artist Fiona Debell creates original abstract art using acrylic paint, ink, and texture on canvas. Select and enjoy the beauty of her abstract artwork wherever you may be. 
The artwork is sold in perfect condition.
Includes signed certificate of authenticity.
Learn more about Shipping and more at Buyer's FAQ.