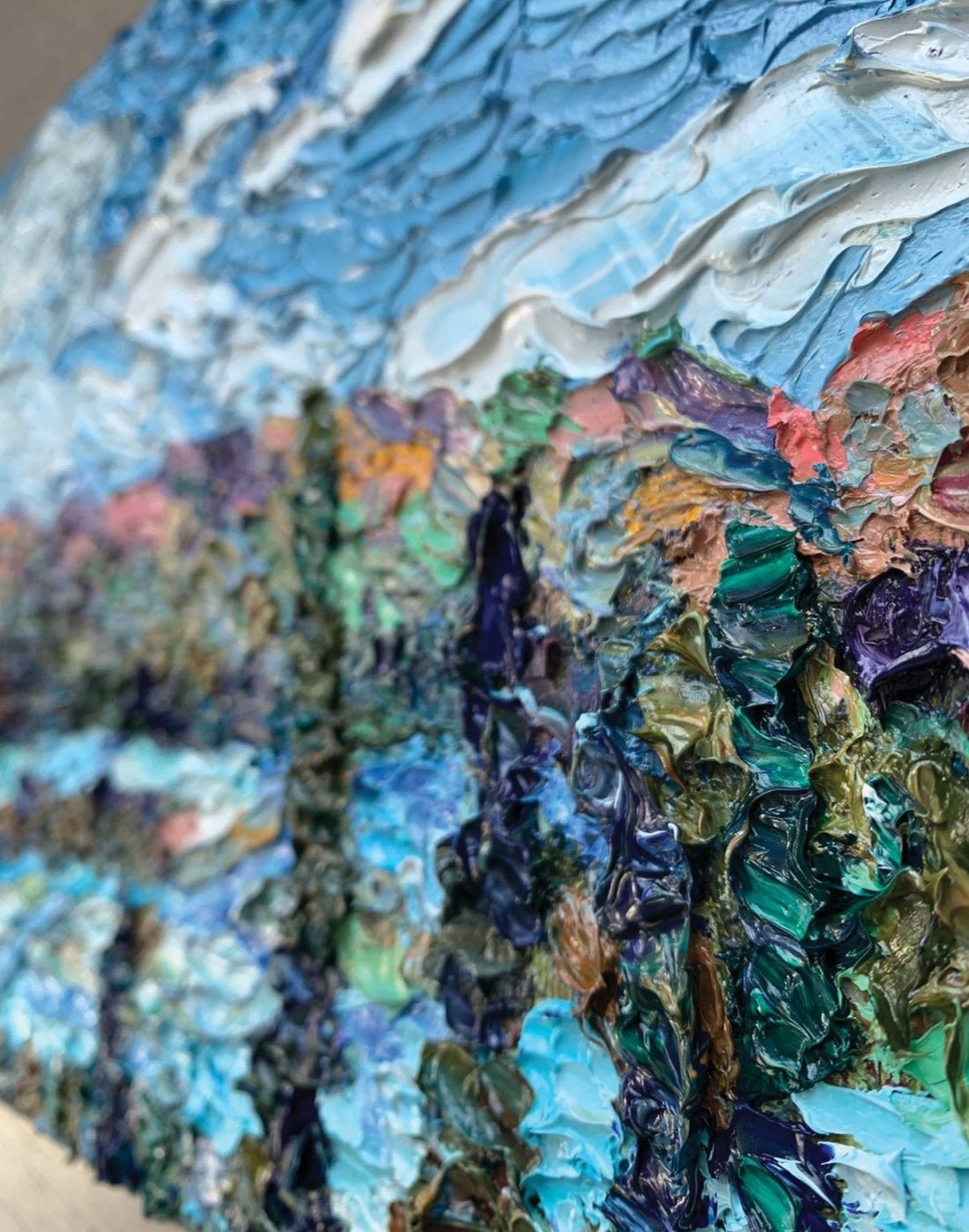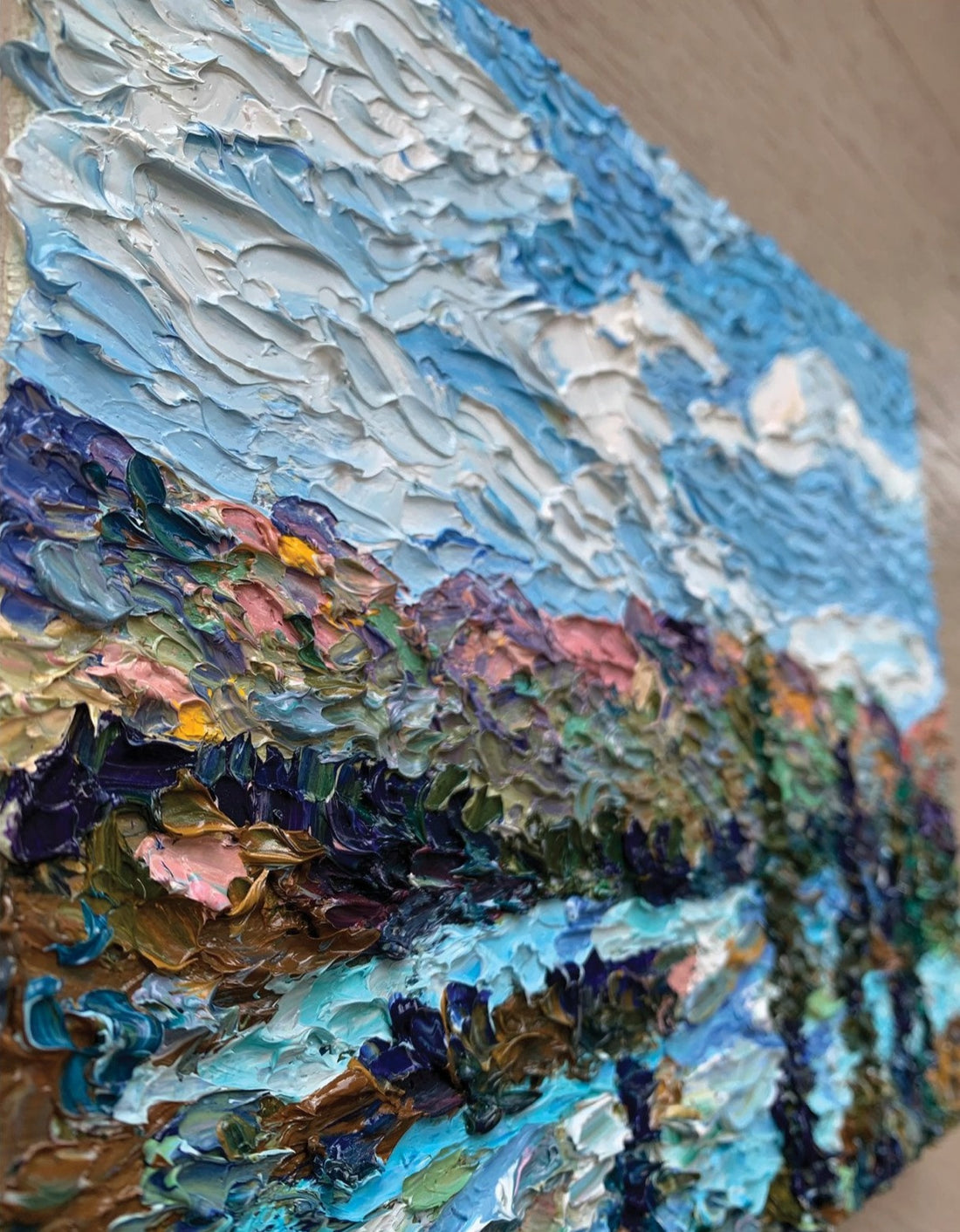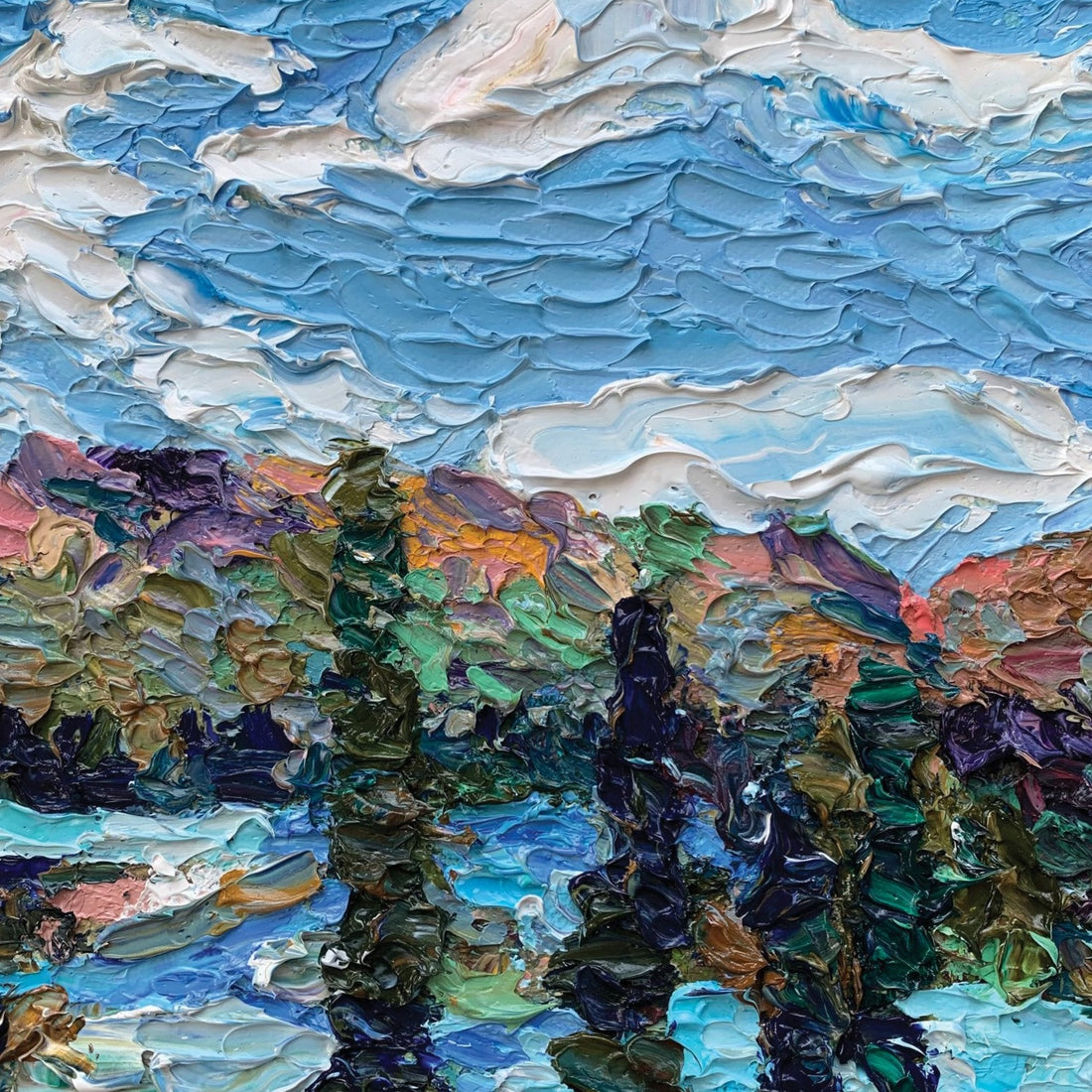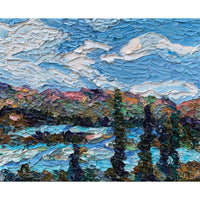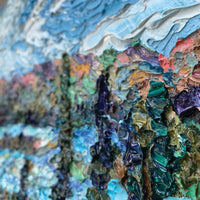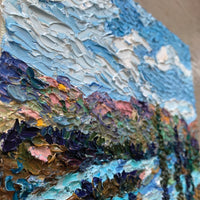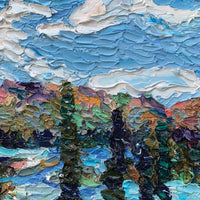 Oil on Canvas. Framed in White.
This colourful oil painting has a very thick and rich texture with many layers of oil paint. It features the beautiful scenery of the Banff National Park, the place where you can see nature in all its wild beauty. The piece belongs to Anastasia`s series of works called "Sculptural Memories". With all the restrictions in place and being unable to travel now, she decided to create a series of multilayer oil paintings devoted to memories. All the paintings in the series are also sculptural paintings because of the extremely thick and layered texture of Anastasia`s unique works.

"What I love the most about memories is that they teach us to be truly present at the moment and to be grateful which I explore a lot in my works. Often we do not value what we already have, we do not appreciate the moments we are in right now until those moments become memories. While memories are an essential part of our lives, I wanted to remind my viewers about the importance of living in the present moment."
-Anastasia
Award-winning Vancouver-based oil painter Anastasia Fedorova creates unique multilayer oil paintings using the traditional Renaissance Italian technique impasto. Her oil paintings have many layers of different oil paintings. Sometimes there could be up to six layers which she paints one on top of another. Her unique technique allows her to achieve incredible depth in her oil paintings and makes her works full of vivid and sumptuous colors. 
The artwork is sold in perfect condition.
Includes signed certificate of authenticity.
Learn more about Shipping and more at Buyer's FAQ.