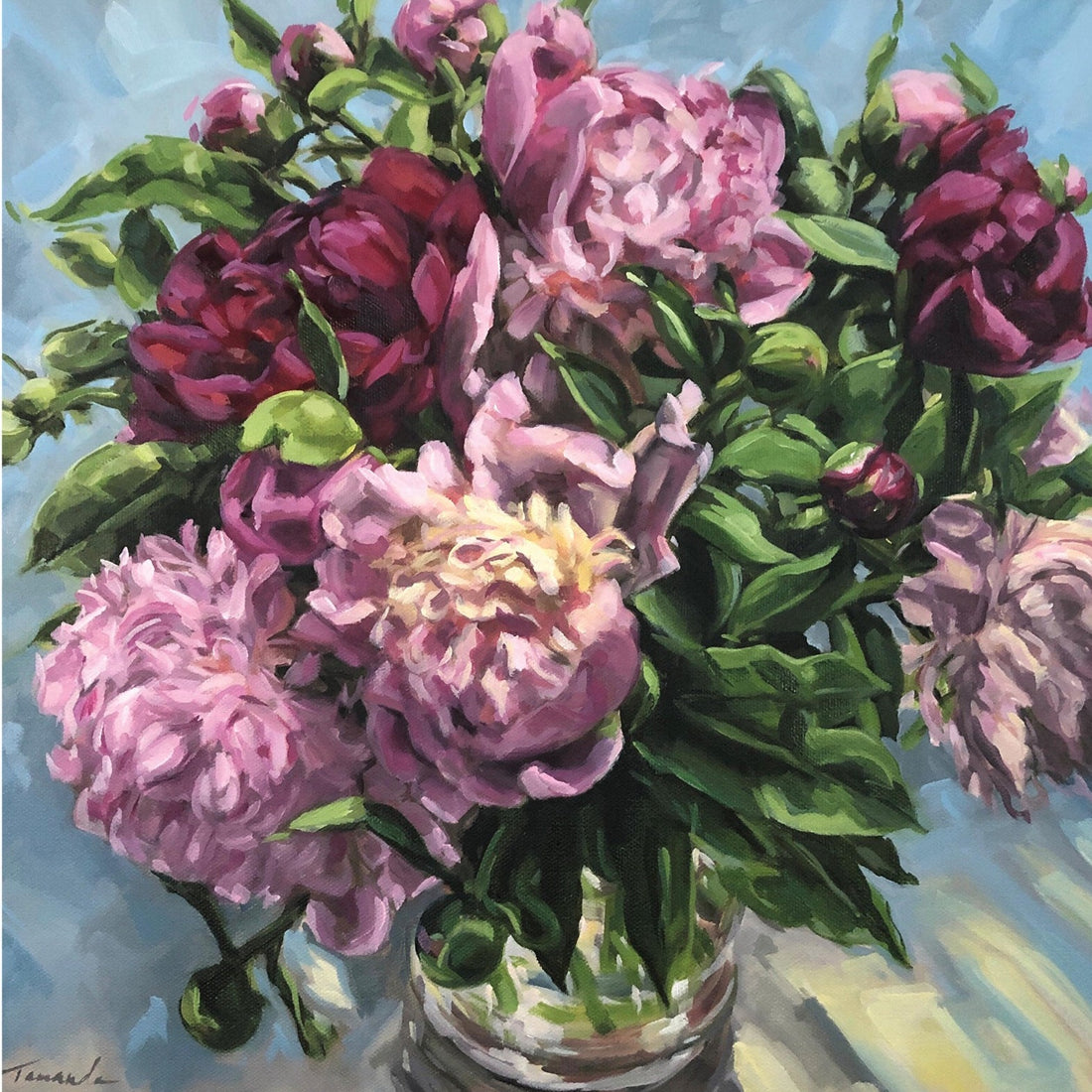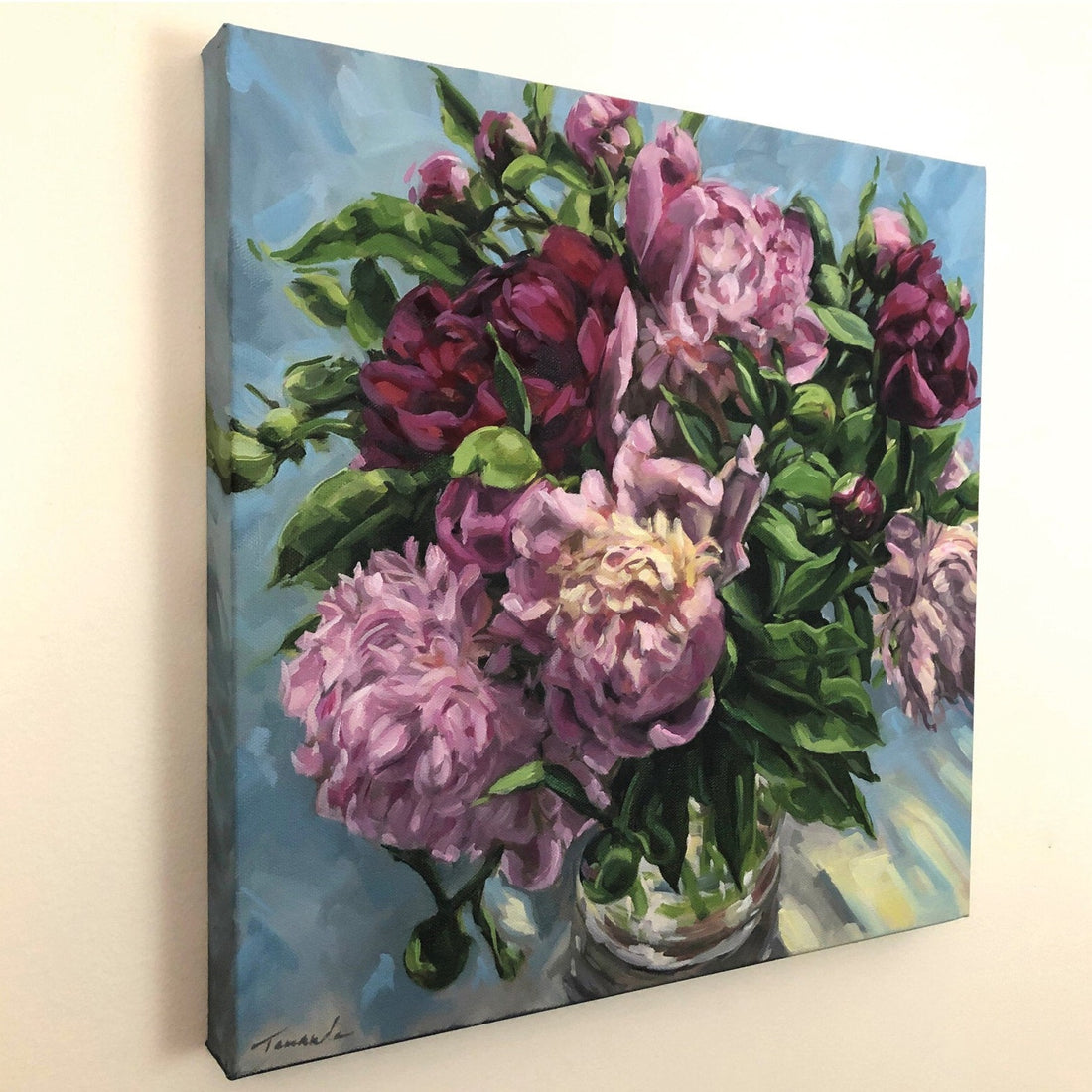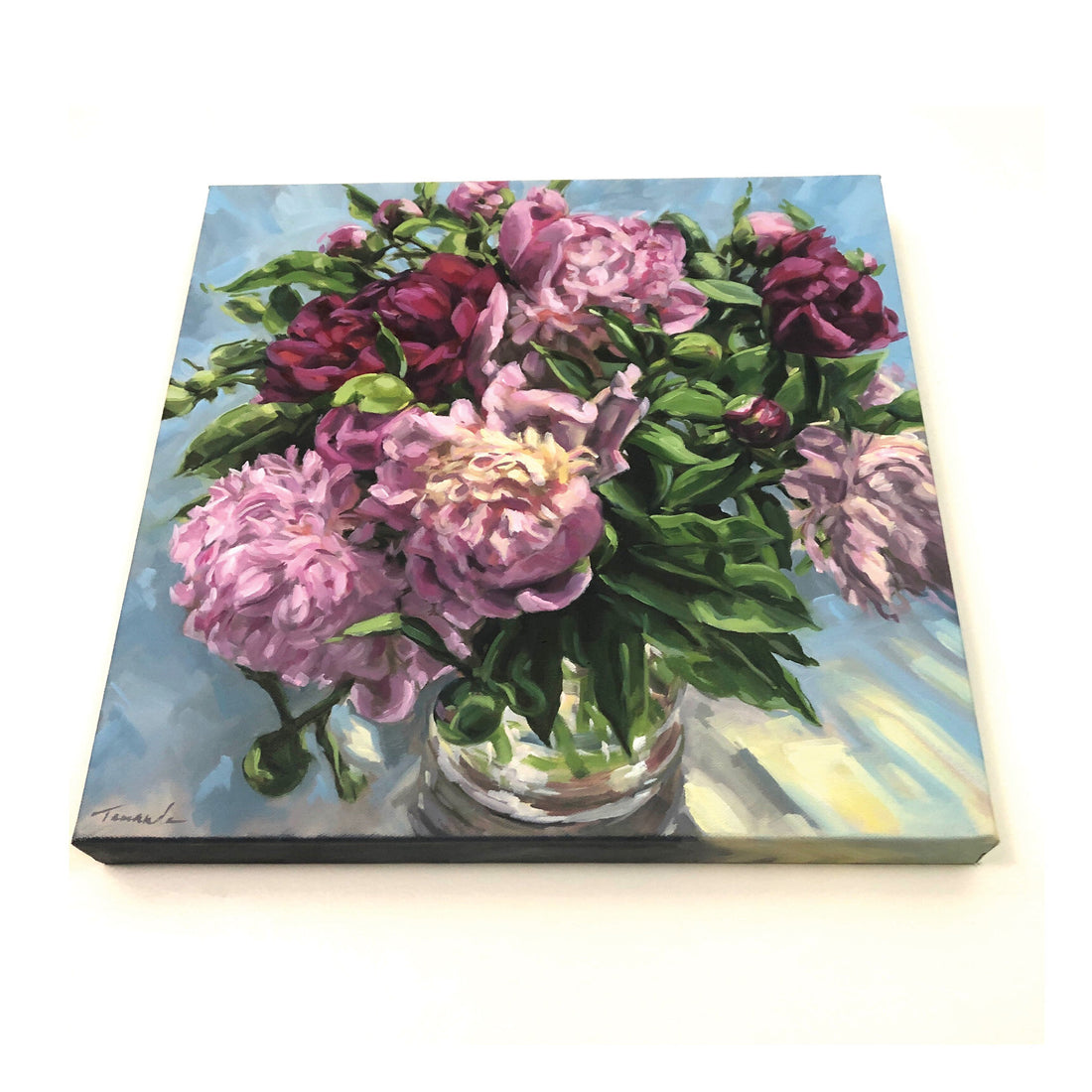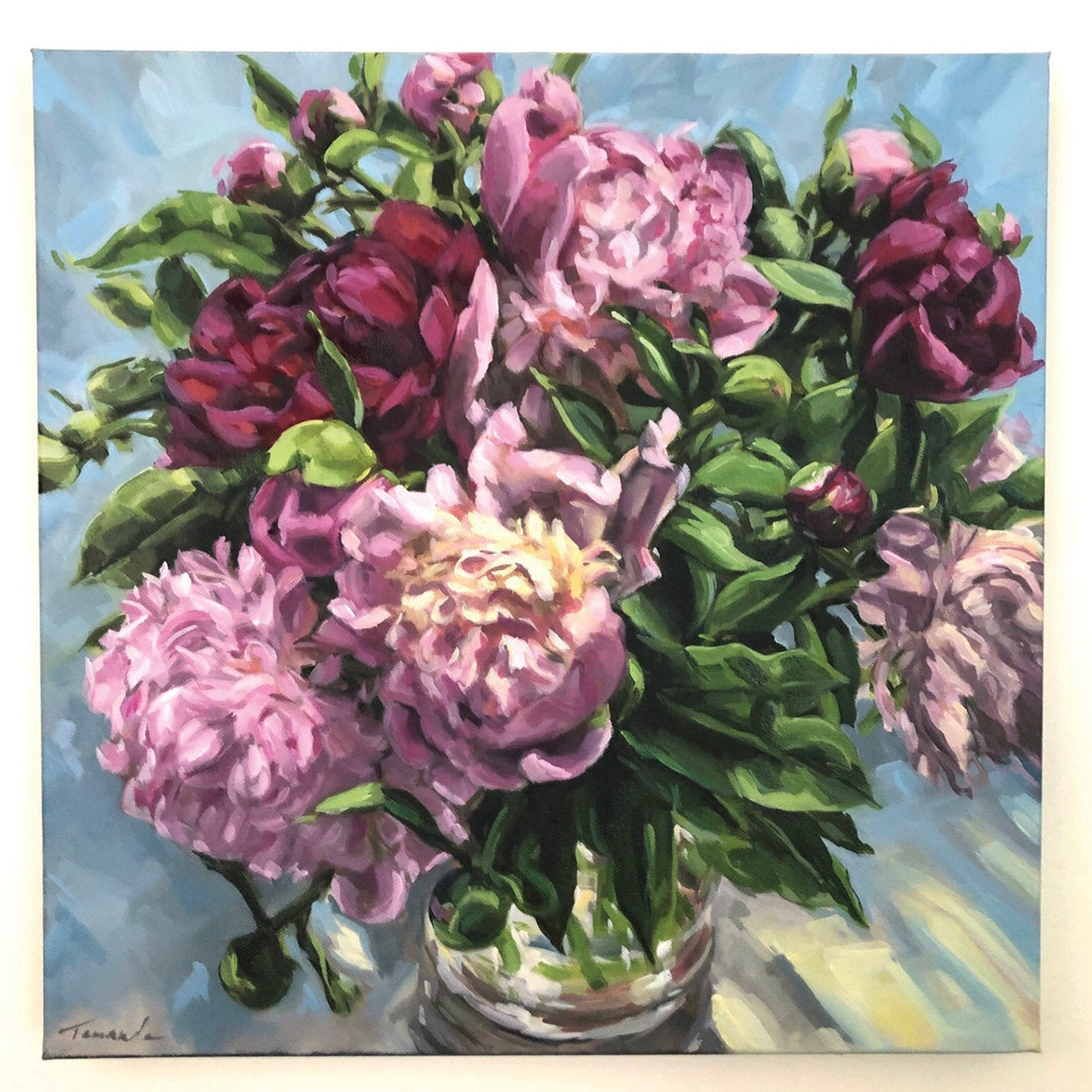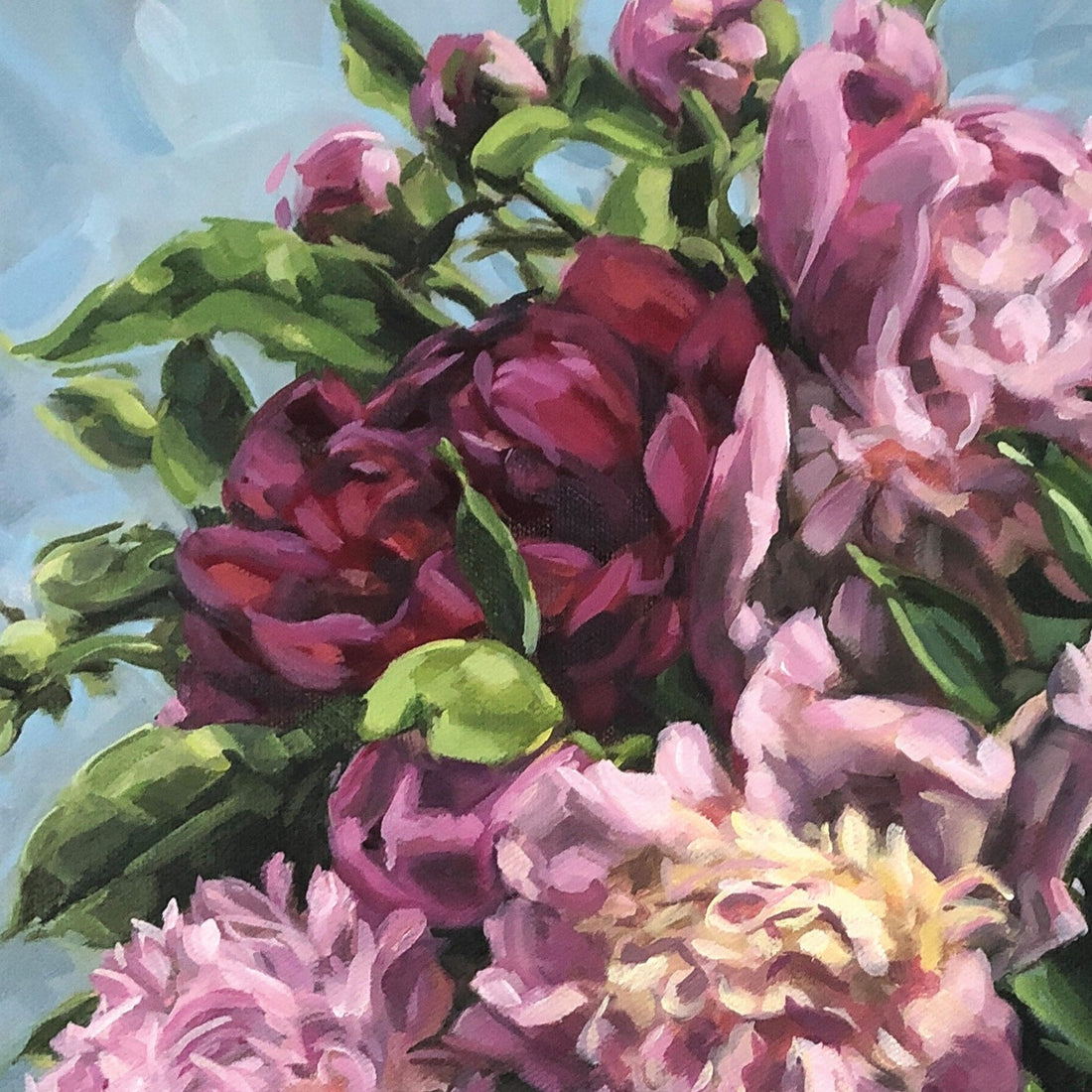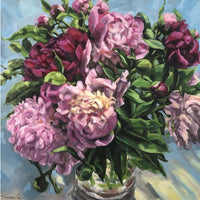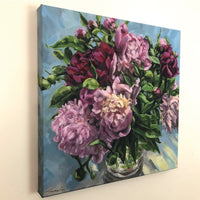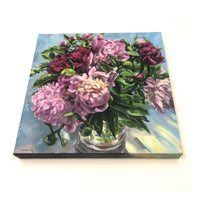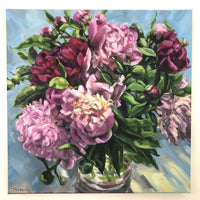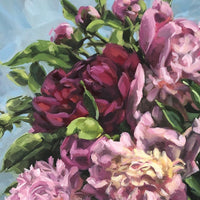 Oil on Canvas.
"There is a feeling of anticipation nearing the end of May, as the days warm up and the plants are coming alive that summer is coming. Blue skies, wispy clouds, warm breezes, and the sun kissing all the new blooms. This is one of my favourite times of the year and the best symbol at this time of year is the peony. Peonies only bloom for a short time at the end of May and what a show they put on. This still life showcases that. 
The leaves help portray the warm winds with all their movement and redirection throughout the still life. Using peonies in various stages of bloom also creates thoughts of process/movement. The blue-grey background represents the rain in May, the blue skies for the summer to come and I added yellow for the sun that helped create the blooms. 
This is a joyful artwork. I really enjoyed creating something so positive and uplifting. "
-Tamanda
Tamanda Elia is an impressionist painter who lives and works in St. Catharines, Ontario.  She primarily works with oil paint but varies her subject from landscape to still life. She has always been interested in Art and was credited with many awards and honors in Art in school.  After obtaining a Visual and Creative Arts in Design Diploma from Niagara College, she then headed off to Halifax to receive her Bachelor of Fine Arts in fine art from NSCAD University. After many years she is now an International artist selling works to private collections in Europe, Australia, the USA, and Canada.
The artwork is sold in perfect condition.
Includes signed certificate of authenticity.
Learn more about Shipping and more at Buyer's FAQ.