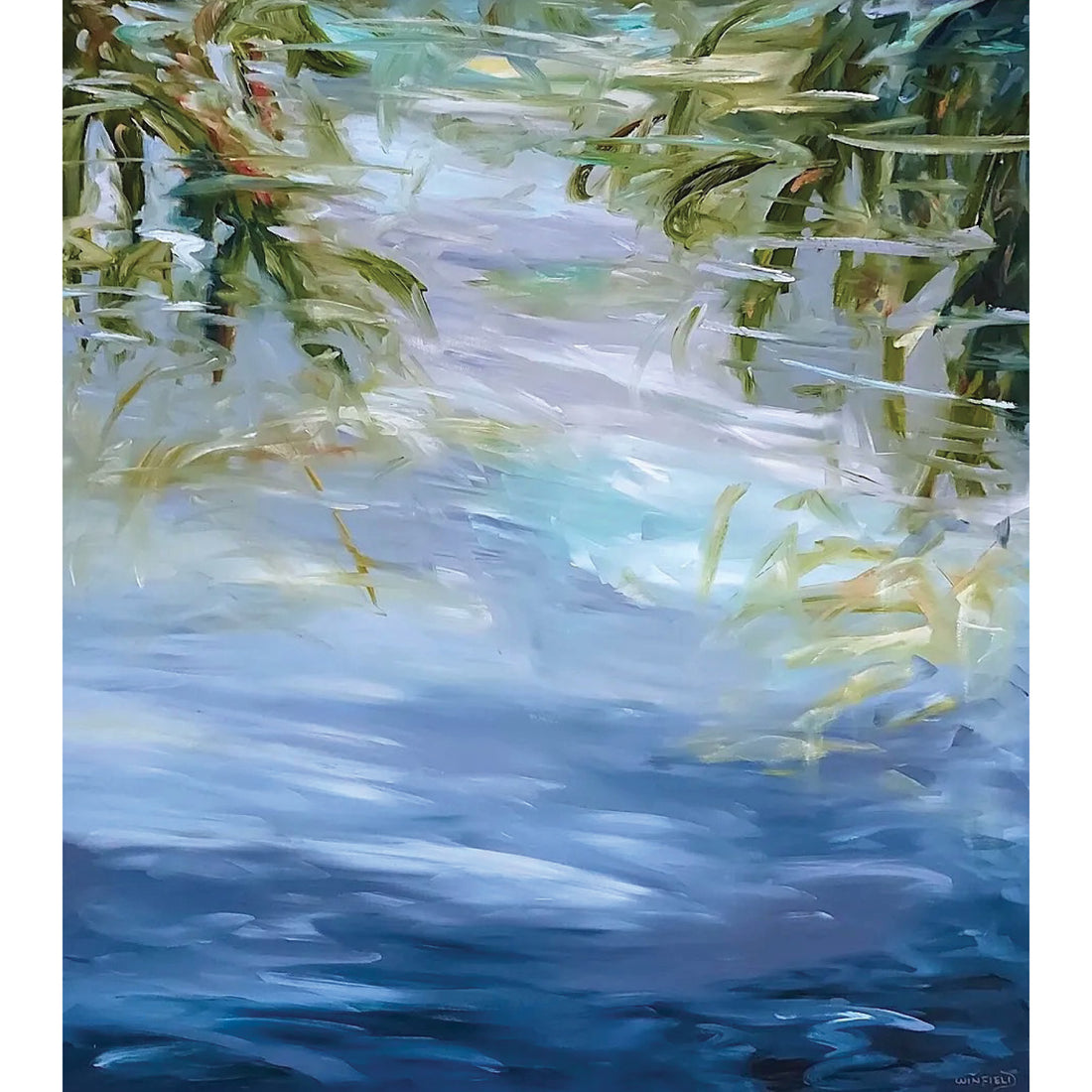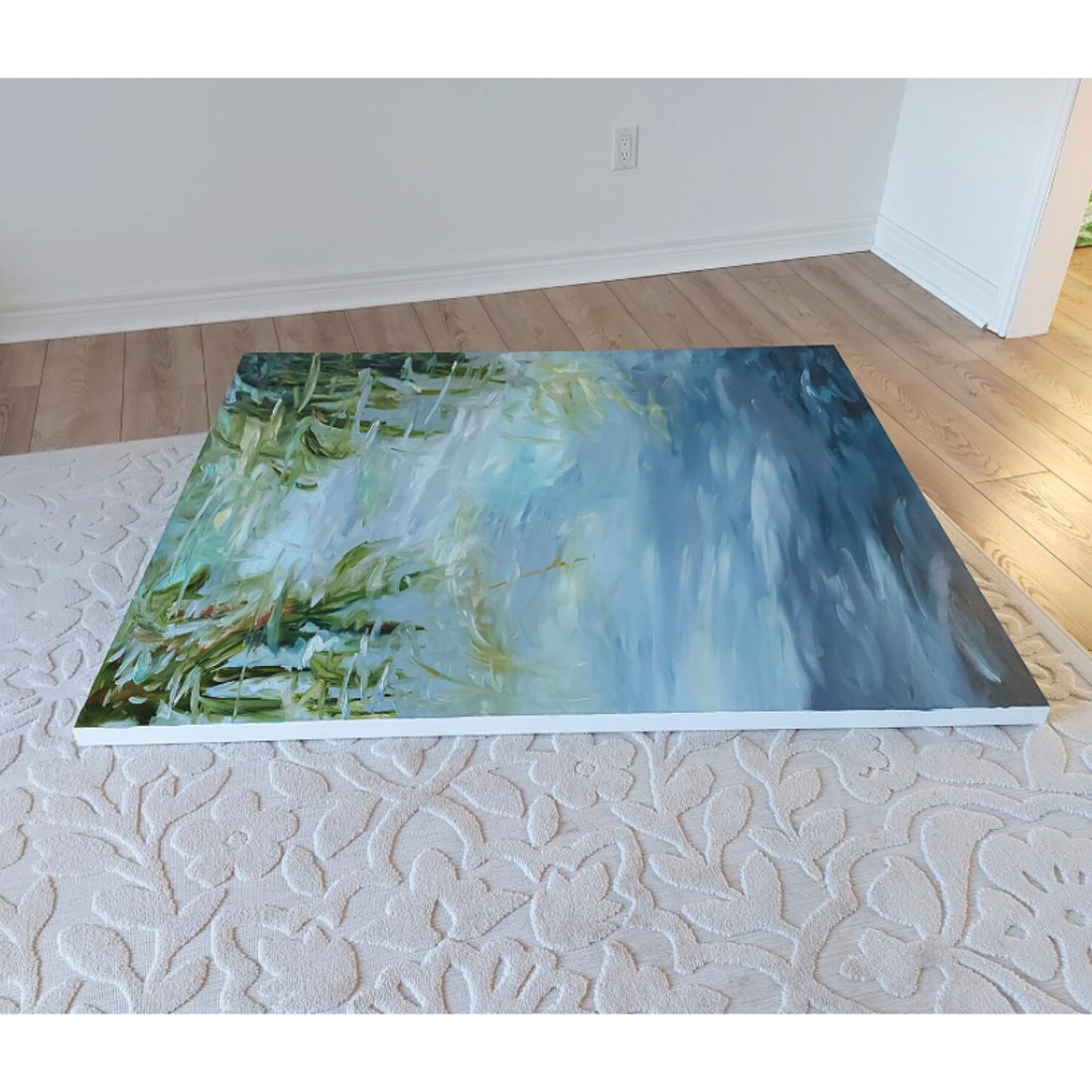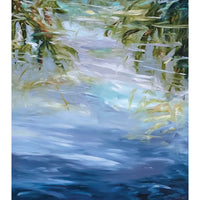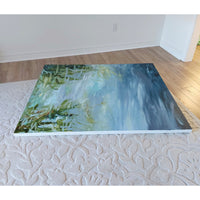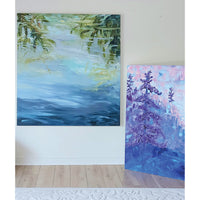 When Our Soul Speaks, 60" x 54"
Oil on Canvas.
Darlene painted this while she was considering something new in her life. The new path she was considering in life was not for her soul. The conflict was painful, the direction was not an easy path for her to take and she felt conflicted. Life takes us on these journeys and searching for something that doesn't fit who you become is painful. Going with the flow of your soul is a natural and warm feeling, not that growth is wrong, it just has to be an authentic fit.

Calming down all of the voices in life is sometimes necessary to find our path. Trying to fit someone else's idea of who or what you represent is giving your soul to someone else to control. We are all connected, we all have ideas and the hard part is to remain strong and on your own path. Some people are right, some are wrong, but the ultimate decision is our own, from deep in our souls.

Canadian artist Darlene Winfield's style is impressionistic while at times leaning into semi-abstract. It is created with the use of brush, palette knife, and mixed media when called for. The paintings are completed in layers with dramatic strokes offset by quiet places within the painting. The atmospheric quality and depth of the painting are most important to her. She hopes the viewer will enter into the world she created on the canvas. The history and longevity of oil painting have been important to her. After discovering the buttery texture, smell, and feeling oil paint gave her as she dipped her brushes into it she has not looked back.
The artwork is sold in perfect condition.
Includes signed certificate of authenticity.
Learn more about Shipping and more at Buyer's FAQ.