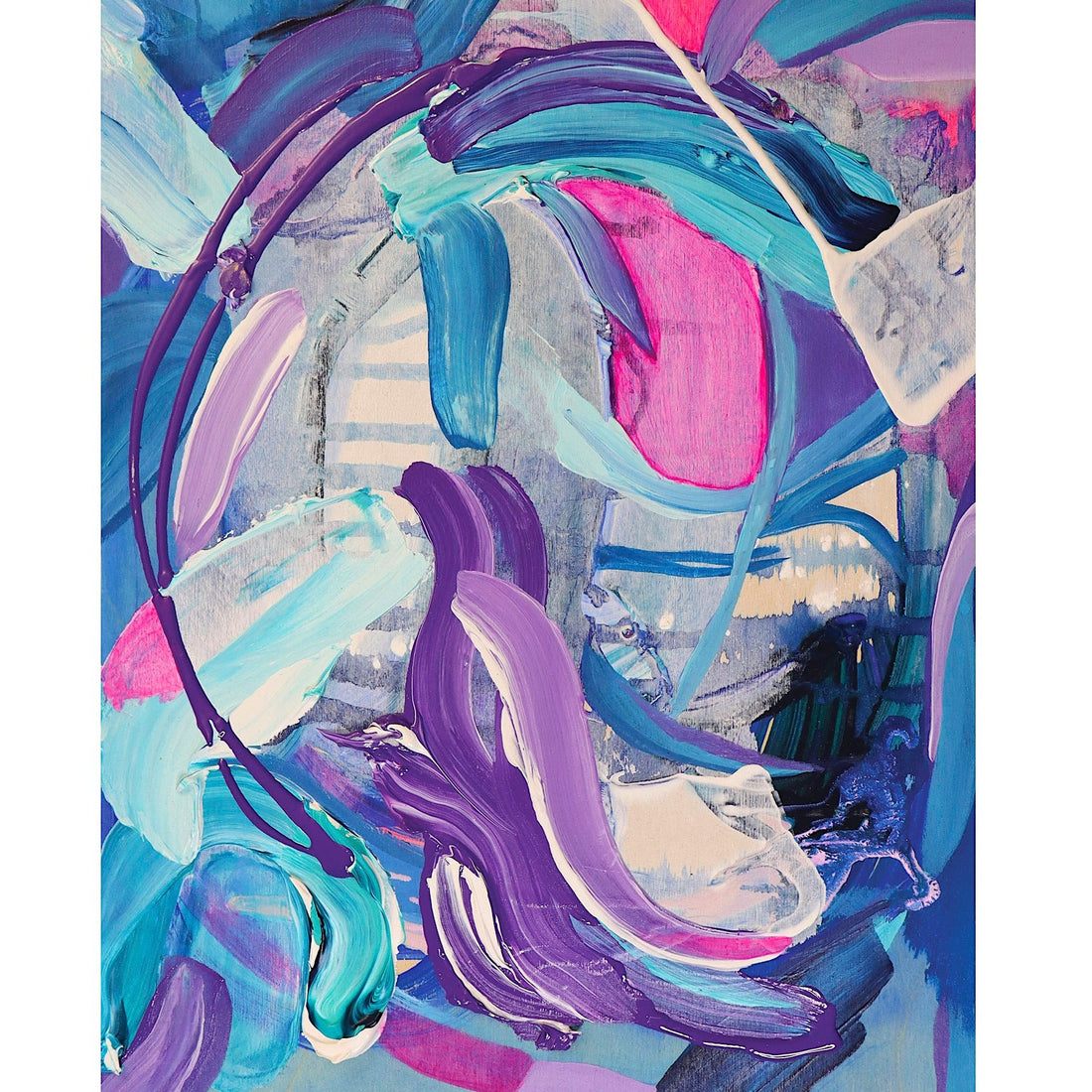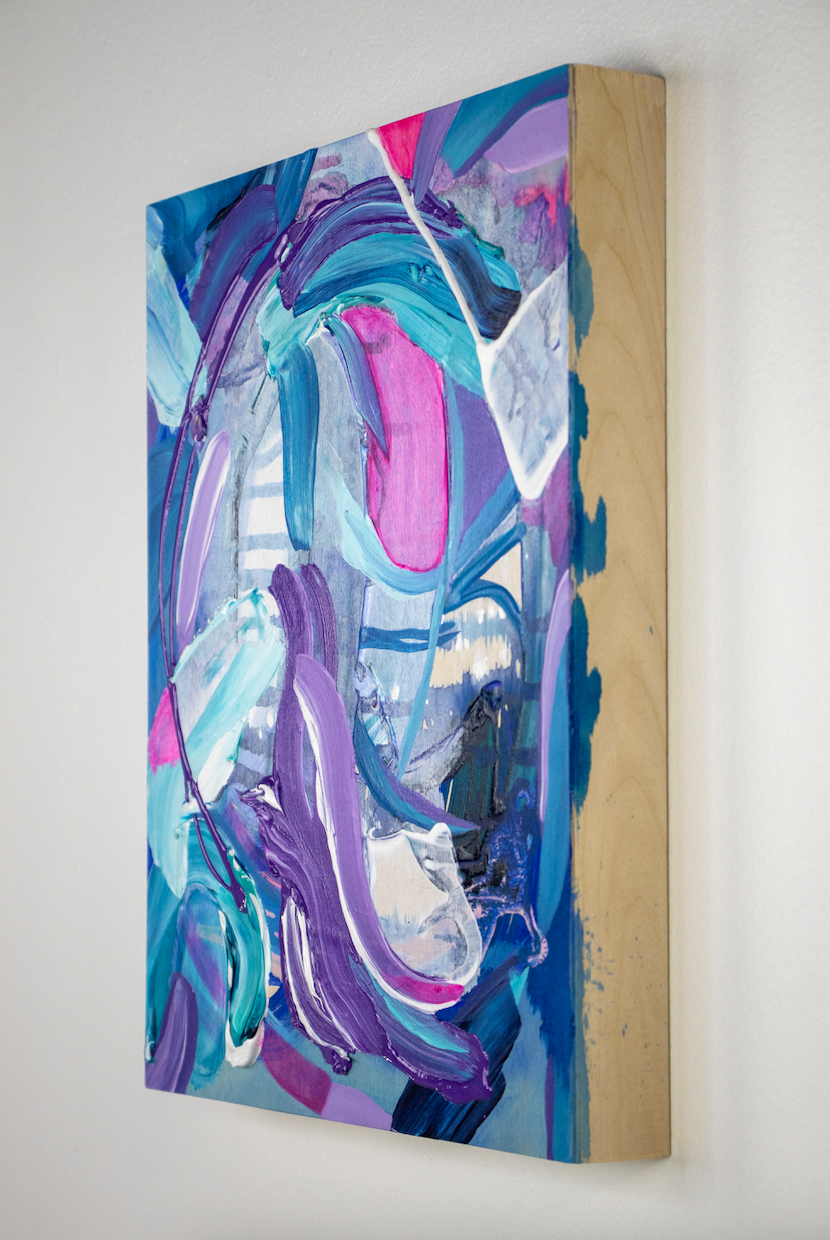 Clearing the View, 14" x 11"
Acrylic on Wood Panel.
"There are so many different ways to look at yourself. Some block you, others show your strength. What way are you looking at yourself? I worked on this piece at two very different times in my life. In order for me to clear my perspective, I had to be honest with what was blocking me. Sometimes to clear we must first make a mess."
-Amanda
Toronto-based abstract intuitive painter Amanda Wand uses art as a way to navigate the many complex emotions of our world. Through her work, the artist explores concepts of connectivity, identity, and self-worth. 
The artwork is sold in perfect condition.
Includes signed certificate of authenticity.
Learn more about Shipping and more at Buyer's FAQ.