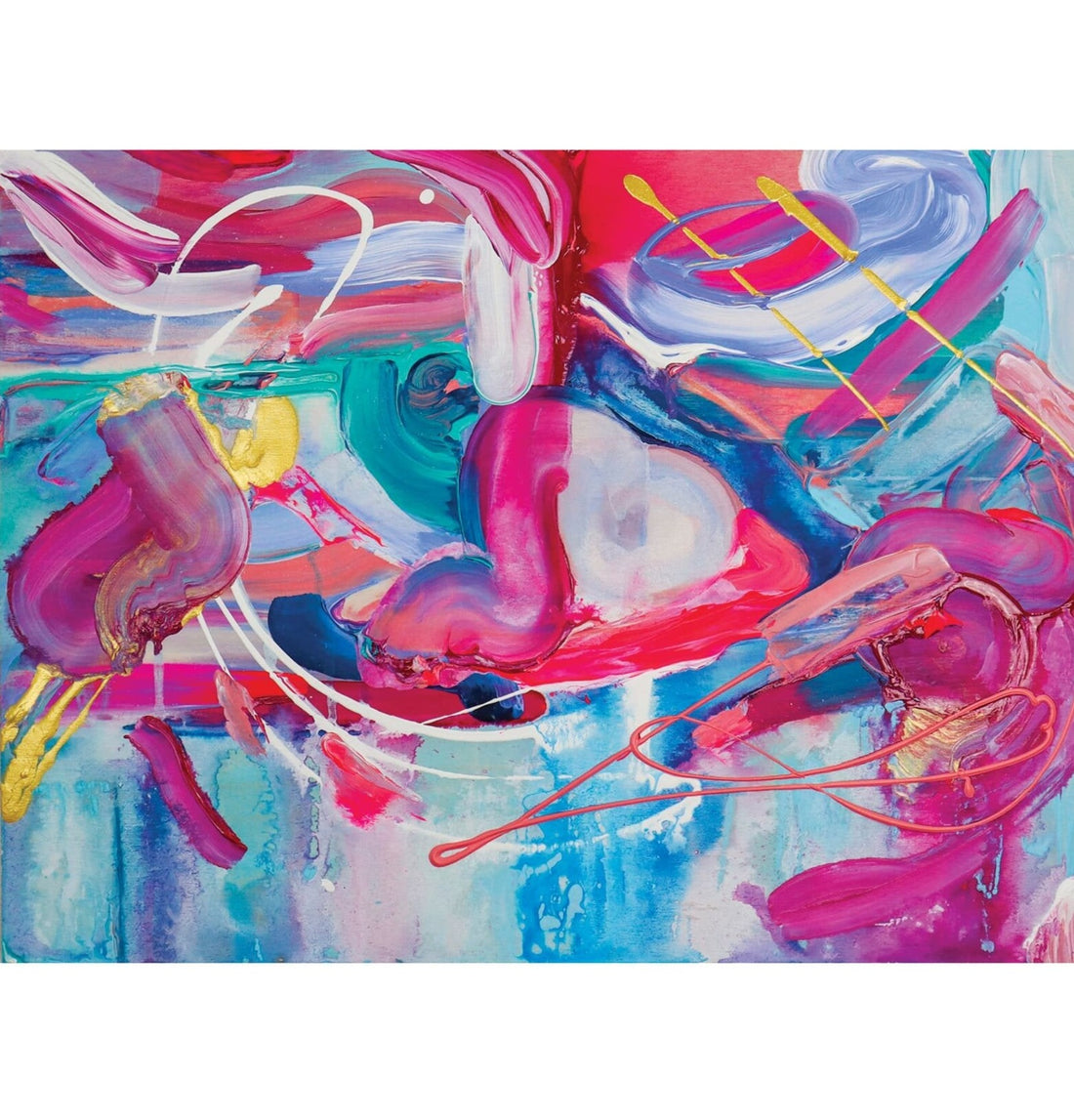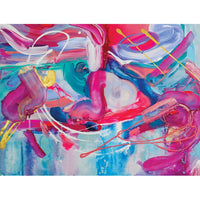 Open Up To The Wonder, 18" x 24"
 Acrylic on Wood Panel.
"Happiness and colours go together for me. I feel the excitement in colours, I hold memories in colours. After finishing this piece I immediately felt a sense of childlike joy, the colour palette makes me smile and think of the innocent freedom of childhood. The pinks, turquoise, blues, and purples feel comforting and remind me of playing with my friends when I was younger. This piece is a reminder to open your eyes like a child and see the wonder in the world."
-Amanda
Toronto-based abstract intuitive painter Amanda Wand uses art as a way to navigate the many complex emotions of our world. Through her work, the artist explores concepts of connectivity, identity, and self-worth. 
The artwork is sold in perfect condition.
Includes signed certificate of authenticity.
Learn more about Shipping and more at Buyer's FAQ.