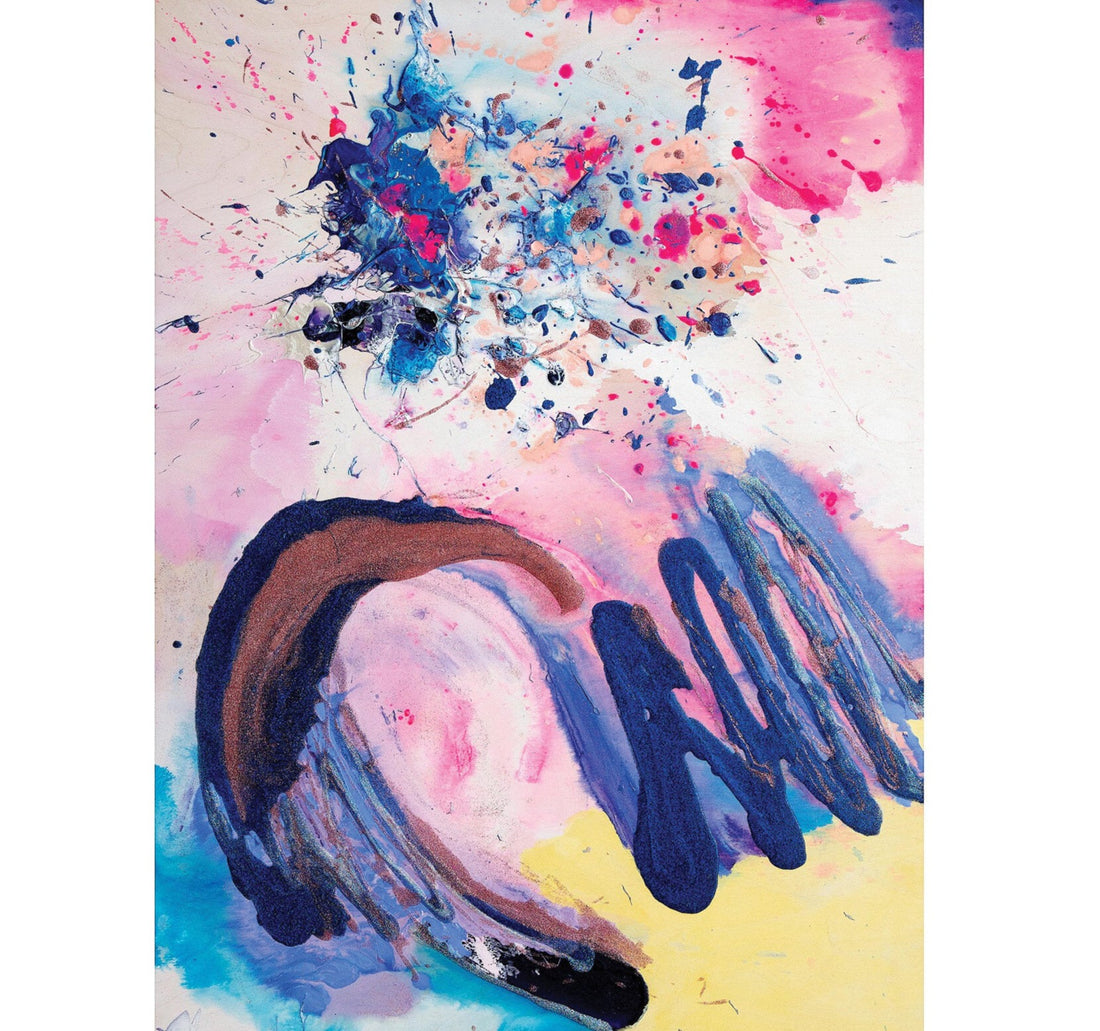 Sparked her Heart, 30" x 22"
Acrylic on Wood Panel.
"What a joy it is to look at this piece! It reminds me of all the feelings of love I channeled into it. I created this when I was falling in love with my partner. Right when the beginning butterflies were starting to take over and show all over my blushing face. I see this piece as the heart's interpretation of a smile and being in love. Its movement feels bold and ready to shine just like I was at the time. I was ready to shout my love from the rooftops and this piece embodies all the light that comes from finding true love."
-Amanda
Toronto-based abstract intuitive painter Amanda Wand uses art as a way to navigate the many complex emotions of our world. Through her work, the artist explores concepts of connectivity, identity, and self-worth. 
The artwork is sold in perfect condition.
Includes signed certificate of authenticity.
Learn more about Shipping and more at Buyer's FAQ.