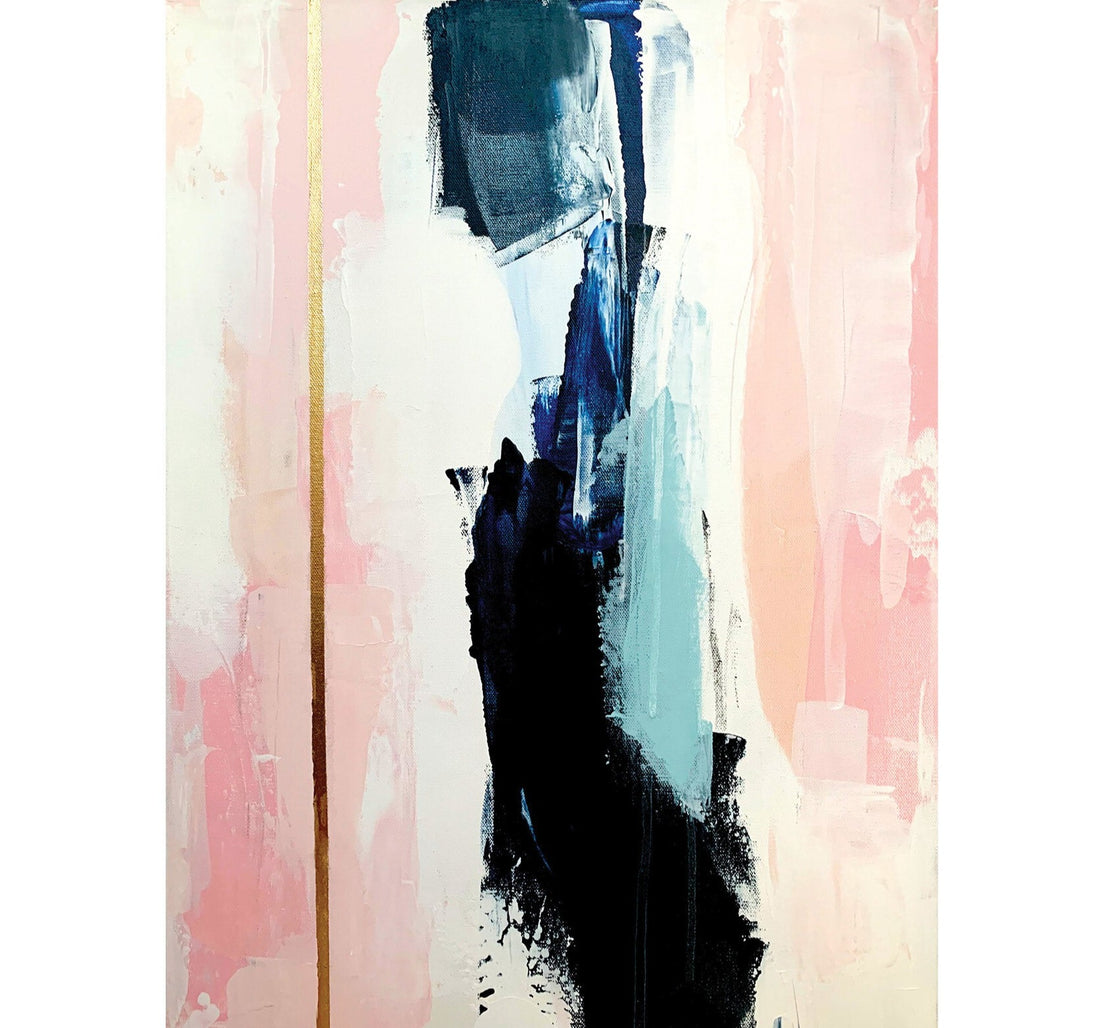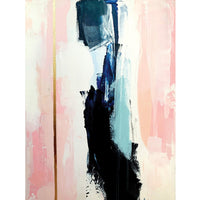 Uptown Lights I, 24" x 18"
Acrylic and Ink on Canvas.
Can be bought as a set with Uptown Light II to create a diptych. Stay stylish with this unique abstract art with gold lines created for all the Uptown girls out there.
Amber Hahn is an abstract mixed-media artist based in Toronto, Canada. A five-year cancer survivor, Amber uses art to navigate the many emotions she experienced in her life journey and is imagined through themes of love, hope, strength, empowerment, reinvention, and discovery. Her abstracts bring a sense of calm, with soft flowing colors, bright lines, and a splash of brilliant, shimmering gold. Amber's mission is to embody the spirit of happiness and light through her work, in order to elicit the strongest of emotional bonds with her viewers.  
The artwork is sold in perfect condition.
Includes signed certificate of authenticity.
Learn more about Shipping and more at Buyer's FAQ.