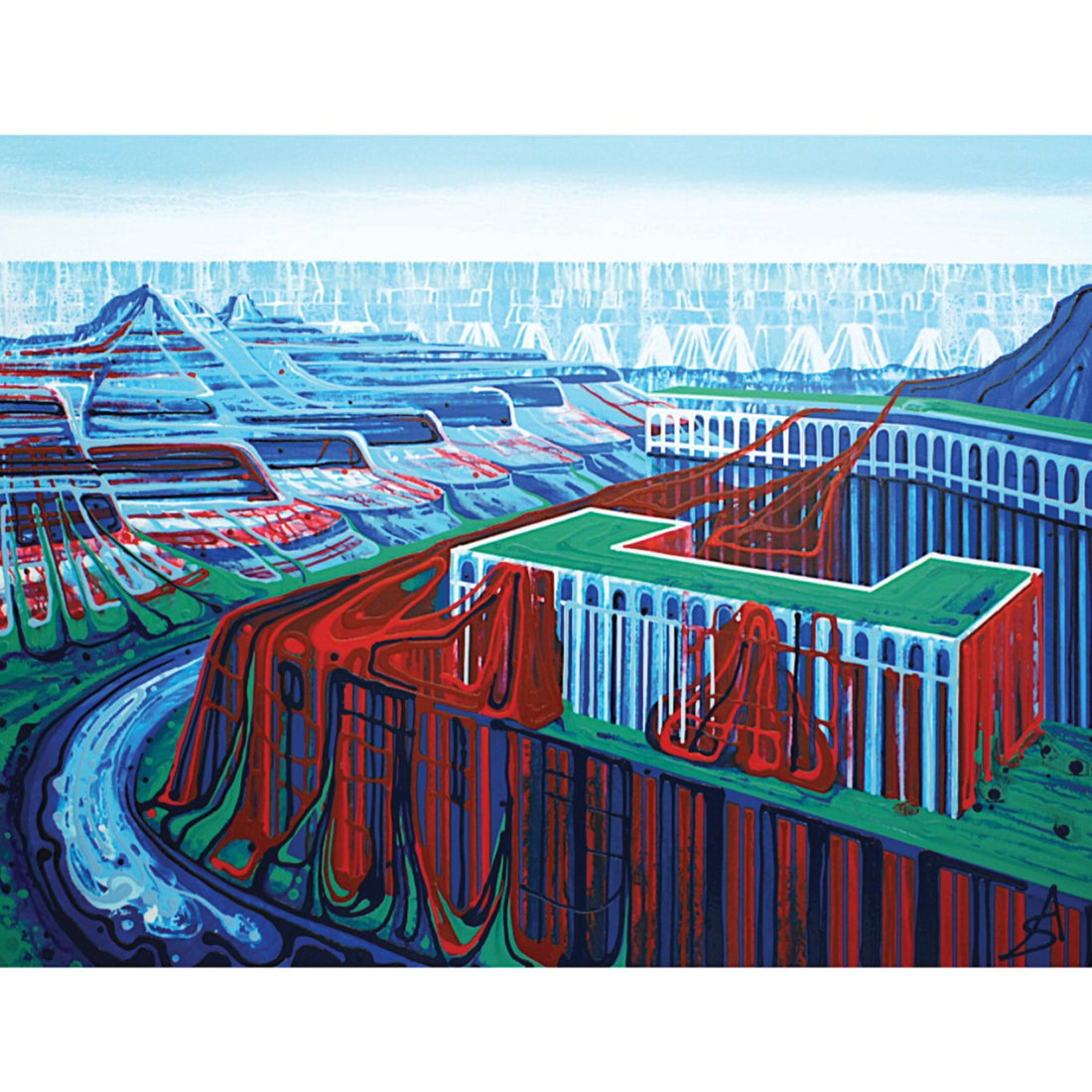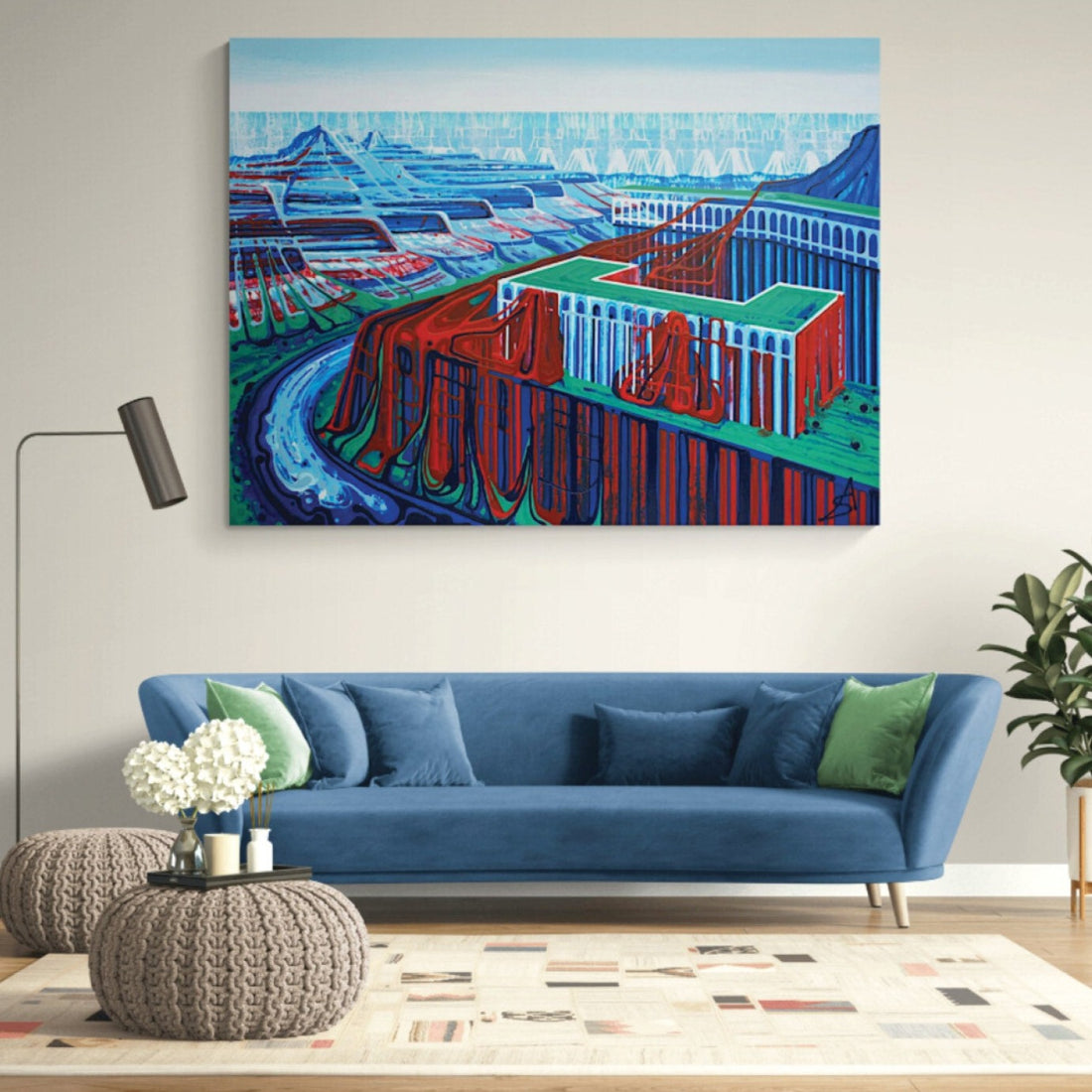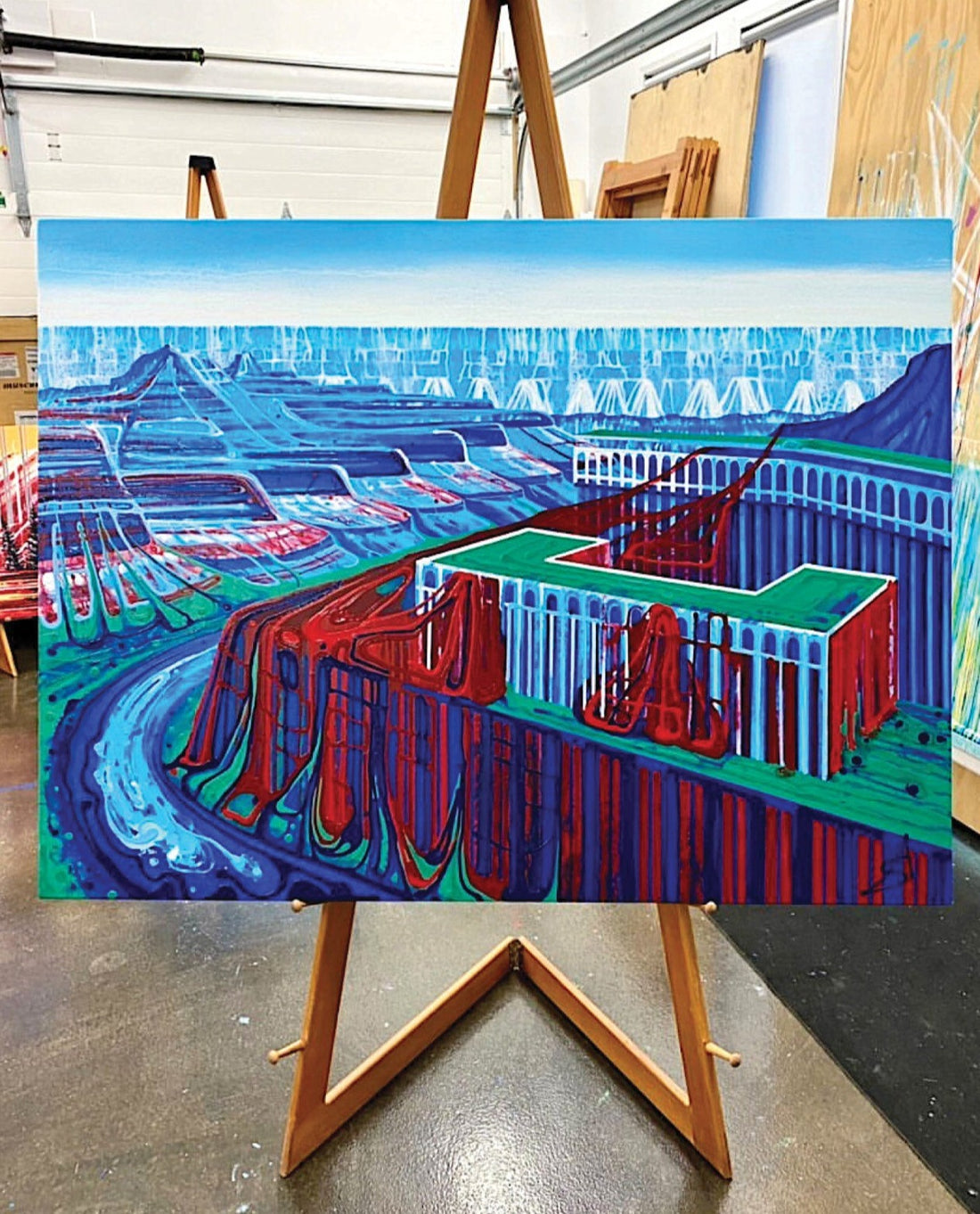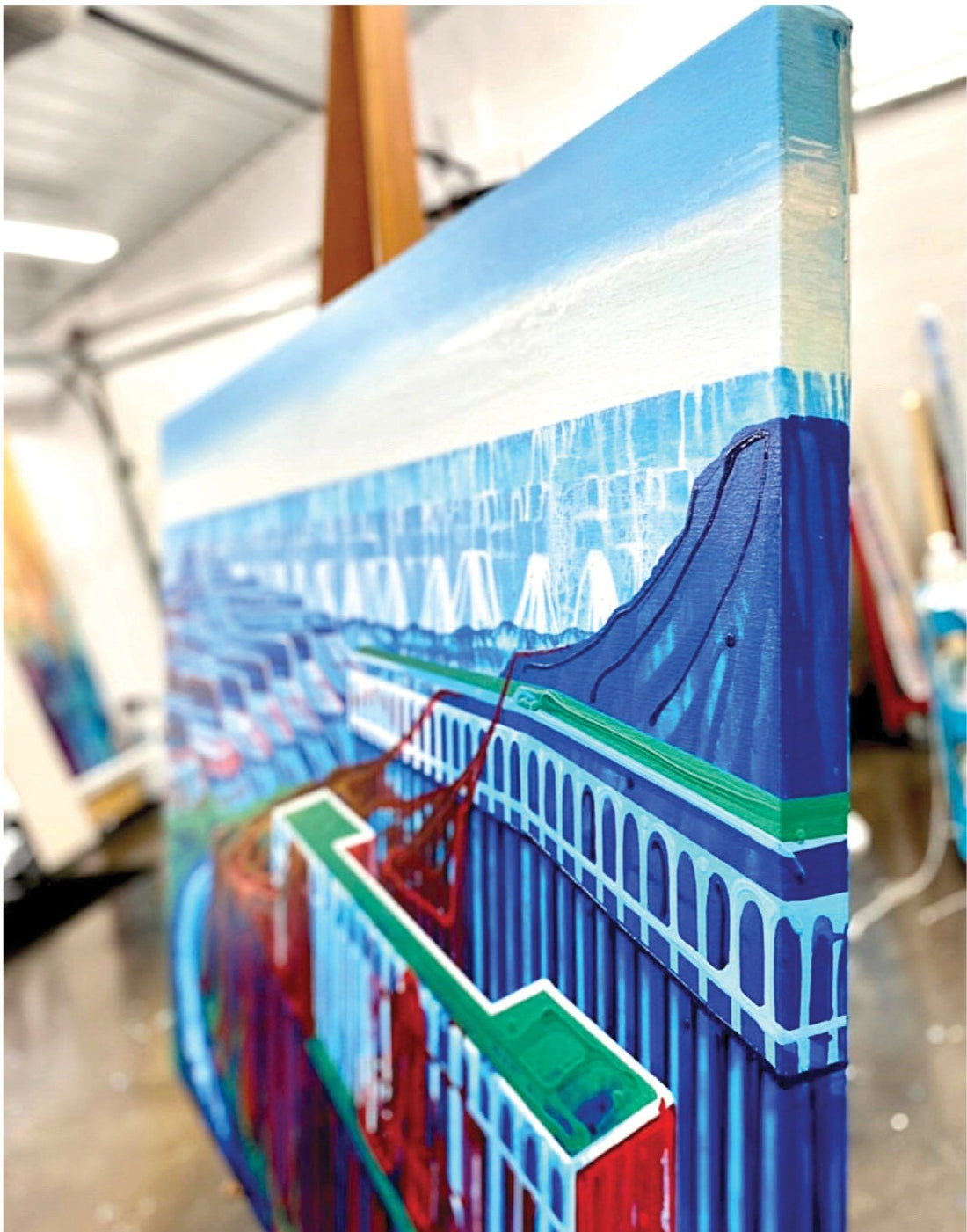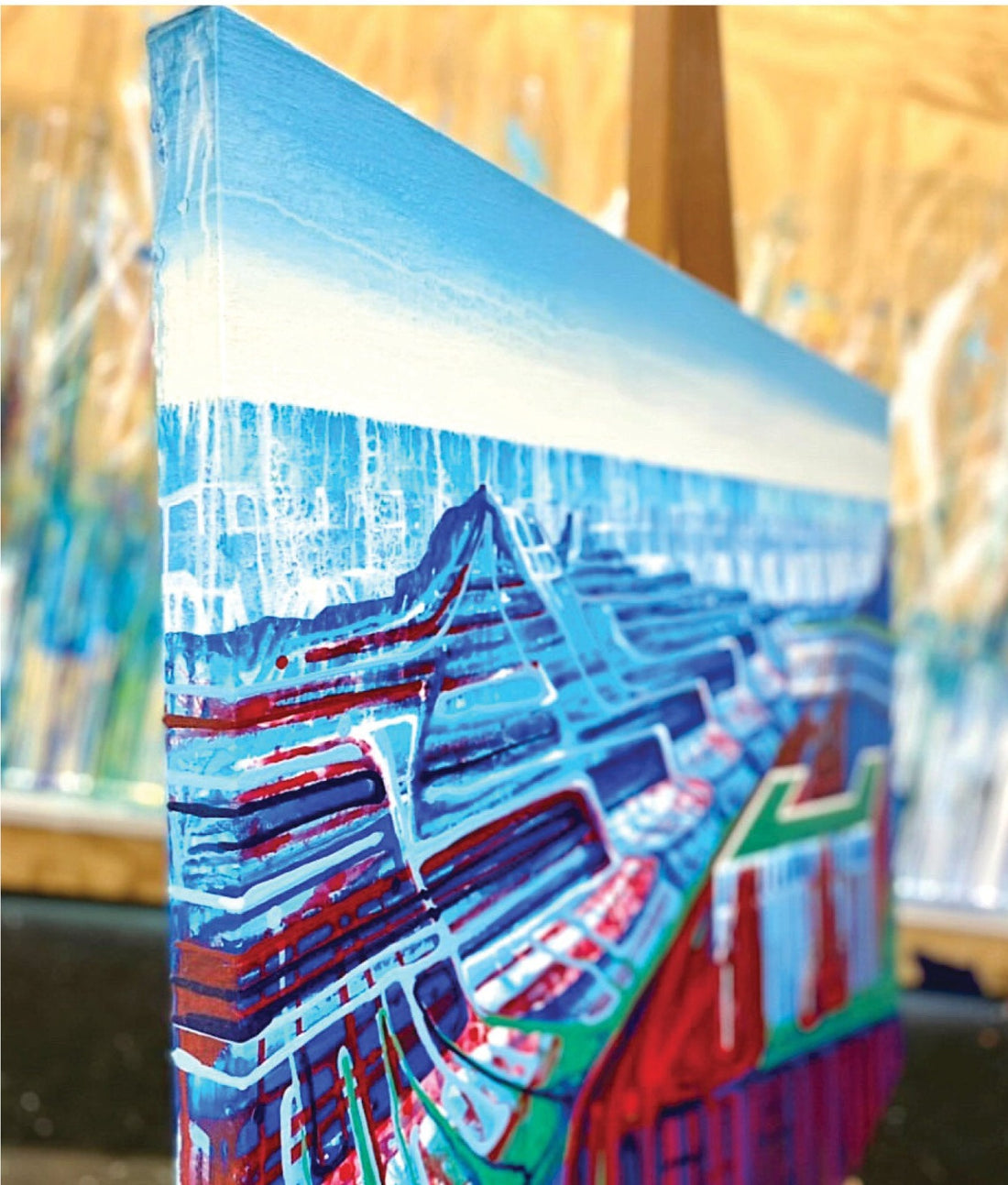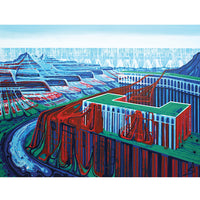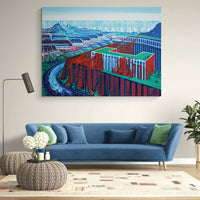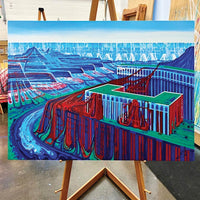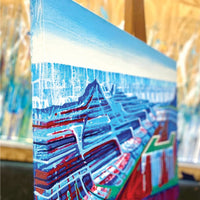 "On the Strip," 45" x 60"
Arizona + Las Vegas.
Acrylic on Canvas.
"This painting is inspired by my road trip across the American Southwest. The landscape was breathtaking. While hiking through the Grand Canyon, from rim to rim, I couldn't help but imagine a city within its walls. In this piece, I perch architecture from Las Vegas on the edge of the Grand Canyon in Arizona to explore ways we could coexist with nature."
-Amy
Canadian-born Amy Shackleton is a skilled urban landscape painter with an inventive technique embracing gravity. Her background includes a Fine Arts Honours Degree from York University, an extensive exhibition history (e.g. a 2017/18 National Tour exhibiting her 53' interpretive panorama of Canada), and paintings displayed in hundreds of public and private collections (e.g. THEMUSEUM, Colart Collection, Facebook Canada and the University of Cincinnati).
The artwork is sold in perfect condition.
Includes signed certificate of authenticity.
Learn more about Shipping and more at Buyer's FAQ.