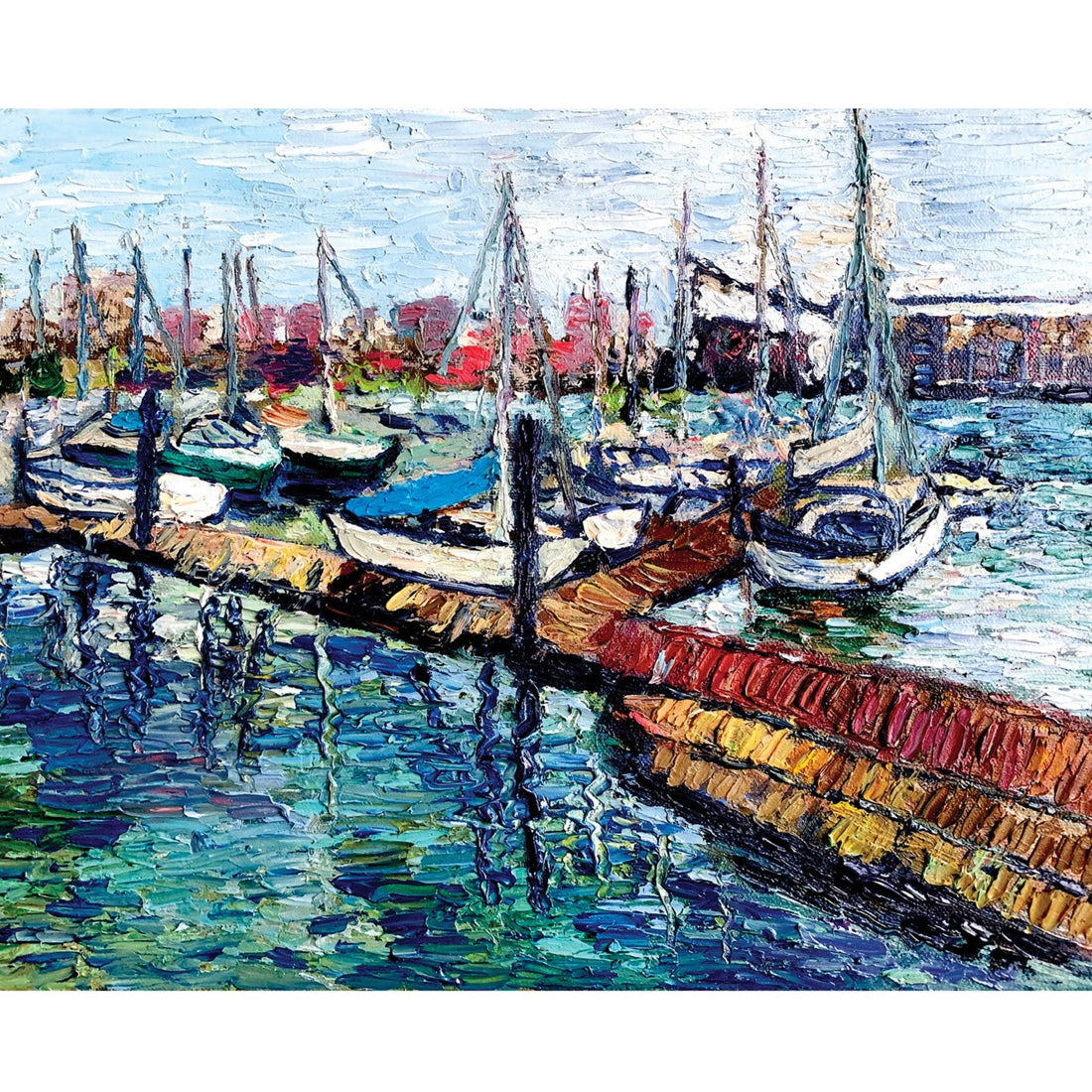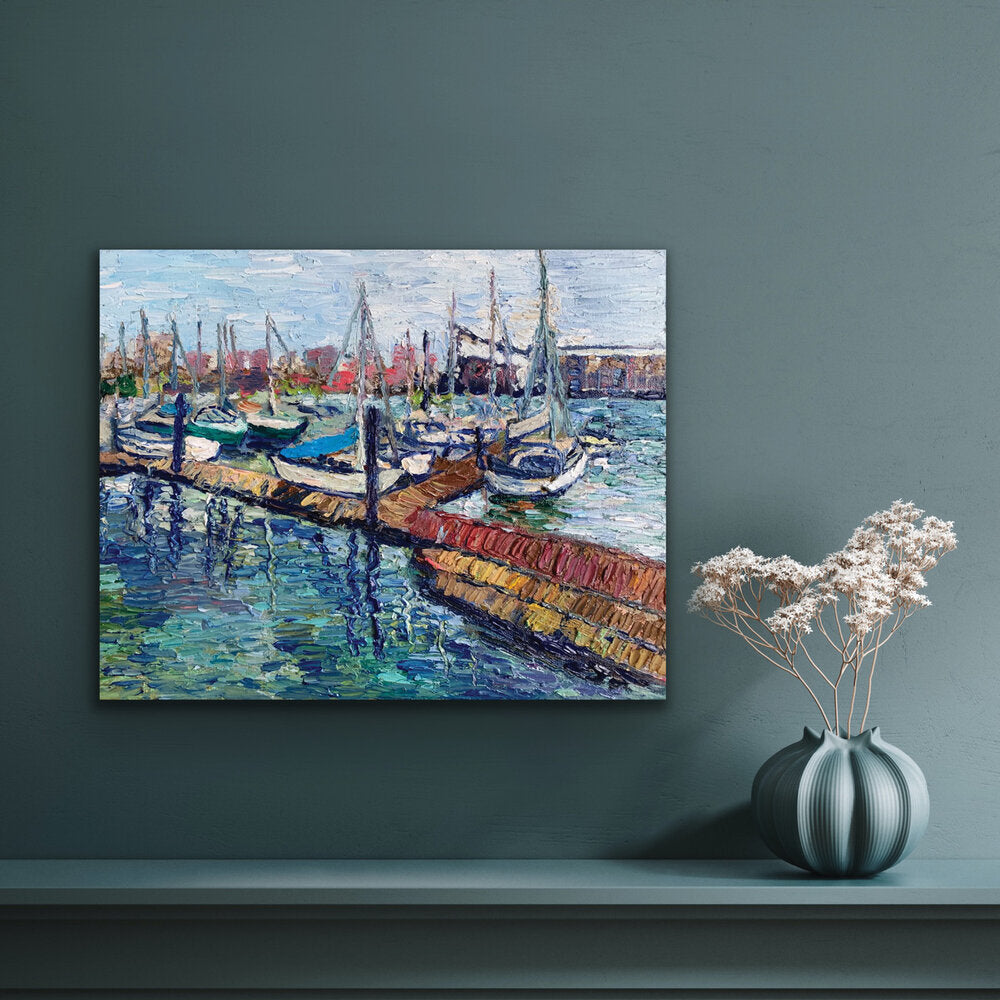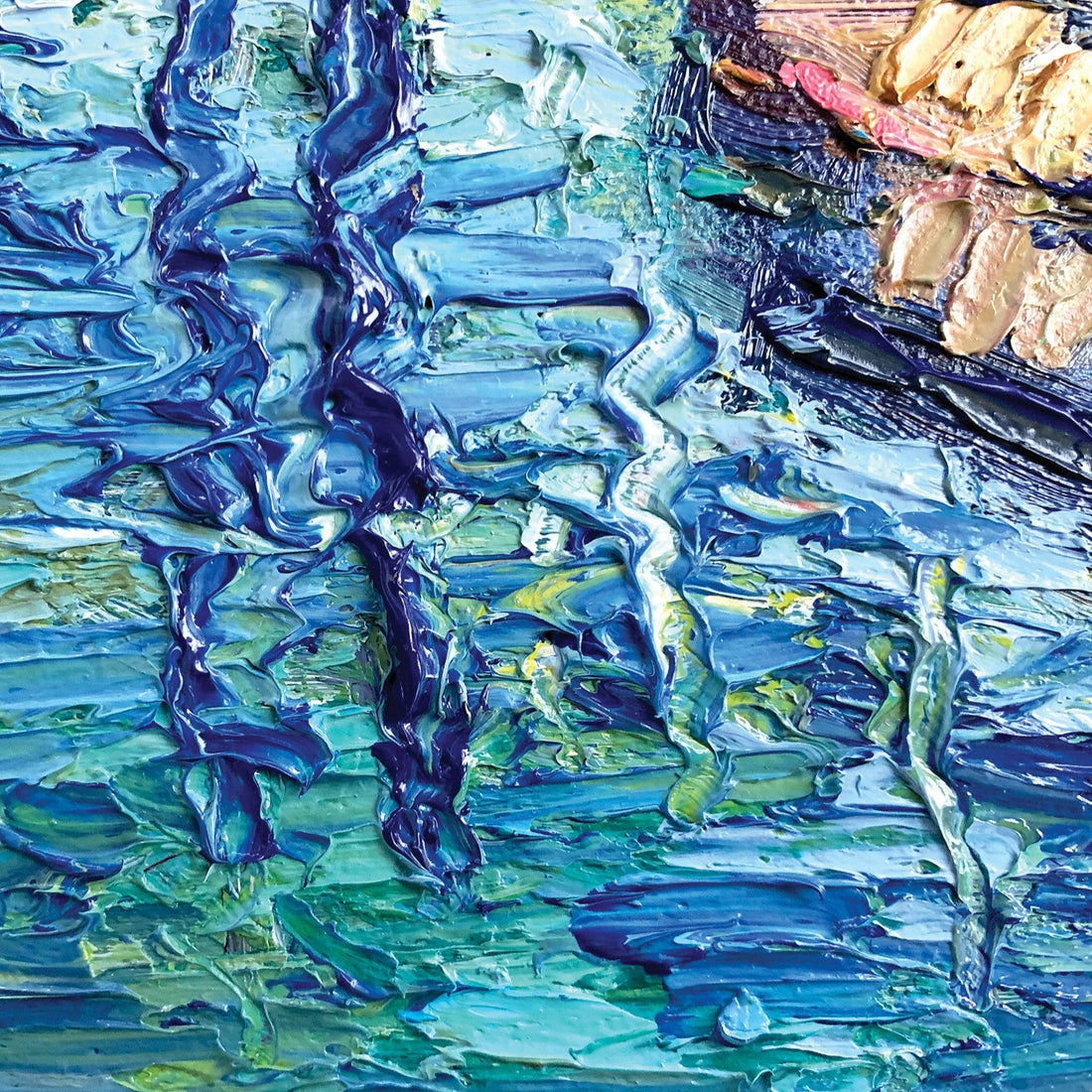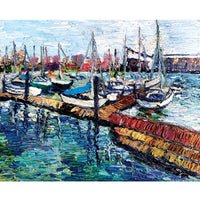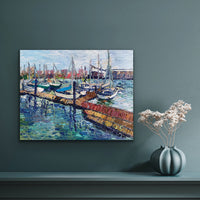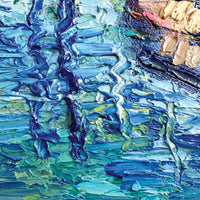 "False Creek, Being Grateful," 11" x 14"
 Oil on Canvas (Framed).
"This oil painting features one of the serene and calming bays of the Pacific Ocean Inlet. The place where I am very grateful to live and work. I created this multilayer oil painting last year in my studio after doing my plein-airs at one of my favorite bays on the Pacific Ocean Inlet.
"False Creek, Being Grateful" has many layers of oil paintings which I methodically applied one on top of another. The painting has a very thick and rich texture. The vivid colors of the work strike with their depth and richness. I feel very grateful to be able to live and work in my beautiful city right next to the inlet of the Pacific Ocean. I feel very grateful to enjoy this beautiful scenery and want to share this beauty with you through my work.

I usually start my work from nature doing my plein-airs outside in nature because direct experience is very important to my practice. For me, creating art means being present in the moment. My mode of perception of this world is made through a direct experience of the immediate presence. My goal is to come back to the ultimate source, which is nature, and to ourselves. In my works, I am often trying to transport the viewer to the better, sometimes idealized world. My oil paintings are incredibly optimistic and have a meditative quality to them. I believe that beauty and positivity help to educate our souls. Ugliness and chaos, on the other hand, destroy the spirit preventing us from growing and developing. The most important purpose of art, therefore, is not only to make people feel better but also help them to become better versions of themselves."
-Anastasia

Anastasia Fedorova is an established Ukrainian Canadian oil painter based in Vancouver. Her oil paintings have many layers of different oil paintings. Sometimes there could be up to six layers which she paints one on top of another. Her unique technique allows her to achieve an incredible depth in her oil paintings and makes her works full of vivid and sumptuous colors. 
The artwork is sold in perfect condition.
Includes signed certificate of authenticity.
Learn more about Shipping and more at Buyer's FAQ.