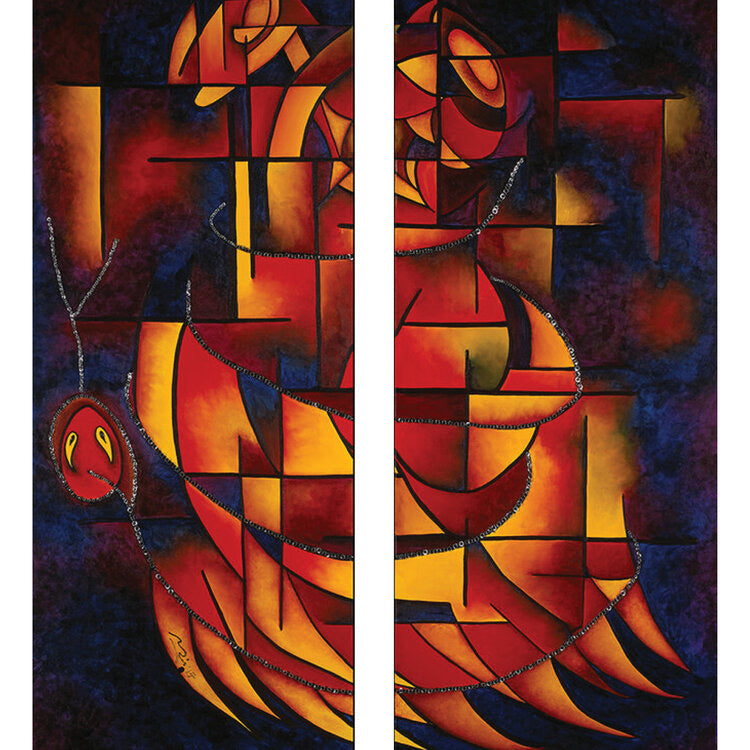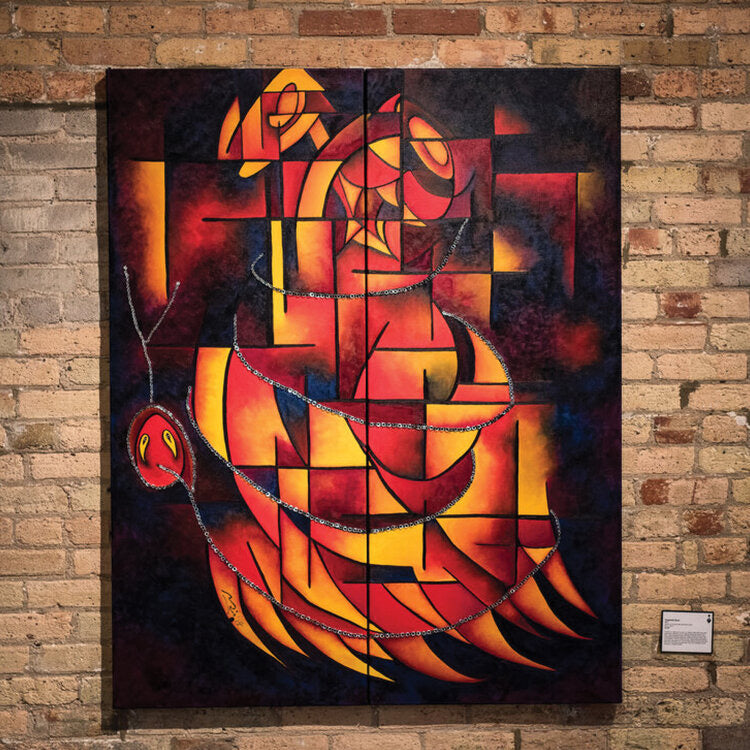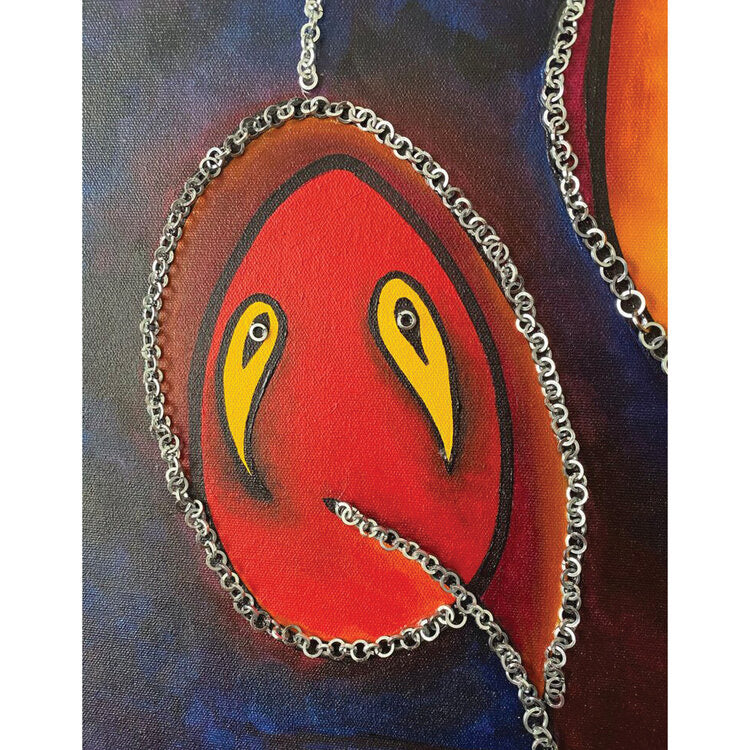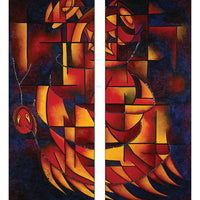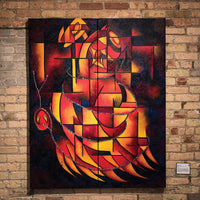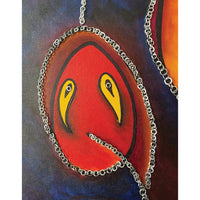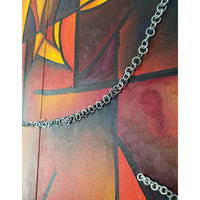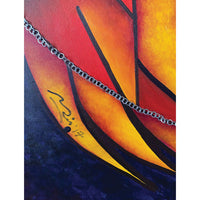 Acrylic on Canvas with Aluminum Chain. Diptych.

"A world is in need and my soul is in chains; chains that have been laced with a poisonous venom seeping through the pores of my flesh. These snake-like chains coil around me like I'm one of their unprotected and defenceless prey, restricting me from acting upon my innocence. This evil confine my soul, slowly killing anything good that is left within me. I am no longer seen as a loving and pure soul with a kind heart and good faith; I am now a reflection of that venomous, malicious snake."
-Mais
Part of the 2023 collection created for Artexpo NY.
The artwork is sold in perfect condition.
Includes signed certificate of authenticity.
Learn more about Shipping and more at Buyer's FAQ.