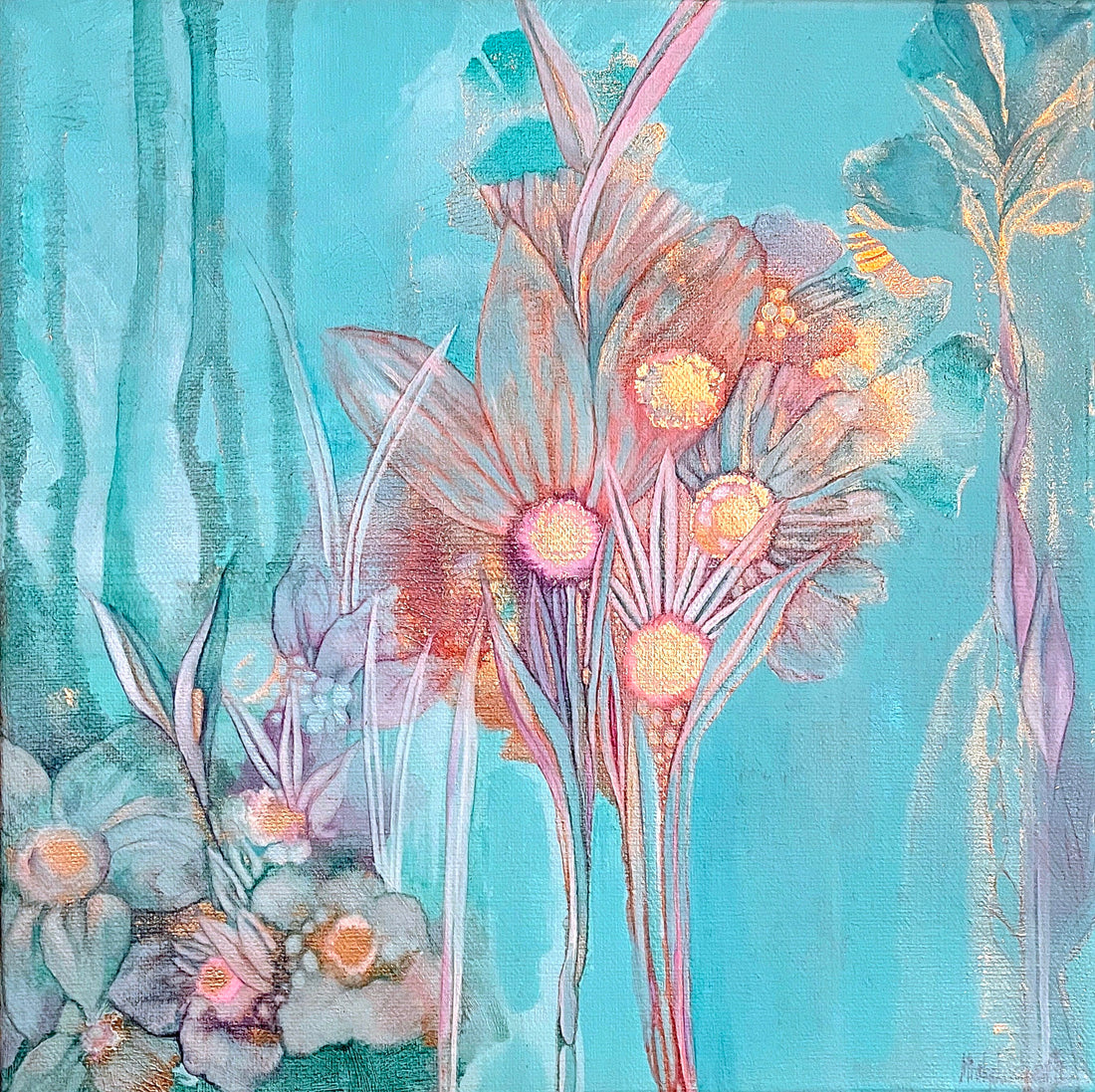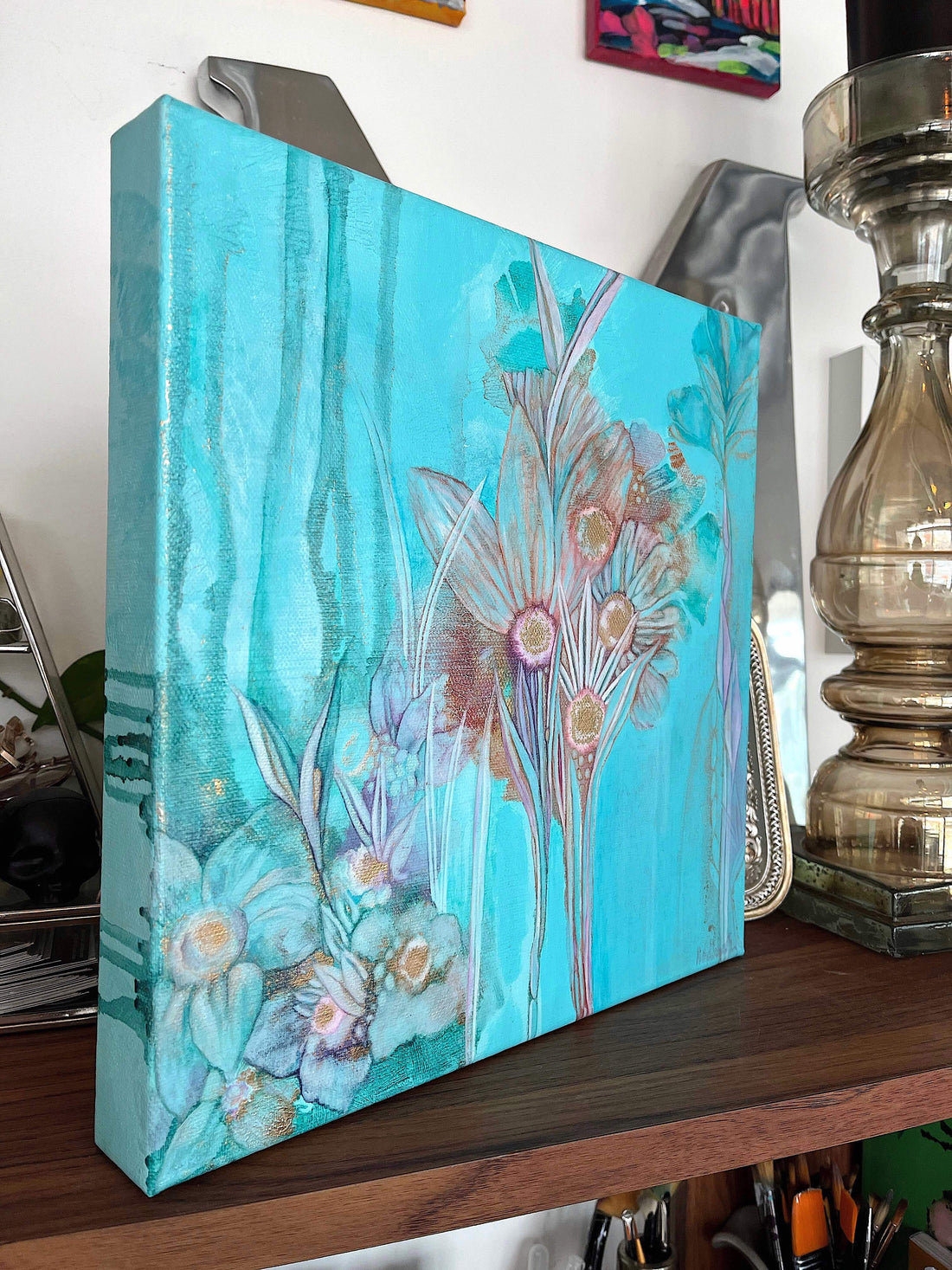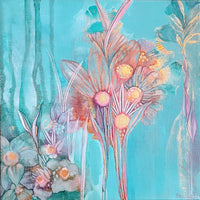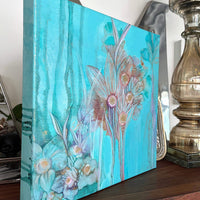 "Come Home Again," 12.5" x 12.5"
 Alcohol Ink on Canvas.
"The rich layers and textures of the natural world are my primary inspiration. I love the dynamic interplay of light and shadow and how sights and smells seem to seep into the canvas through inanimate forms. Using alcohol ink allows for great depth in my art, it has a mysterious fluidity and is very malleable. I can watch, almost as a third person, as one shape evolves into something else entirely; I add layers of colour and then carve into the dry ink to bring out a rich network of detail. The end result often takes me by surprise and makes me realize that you can find a delicate balance between control and freedom in your work and in your life."
Toronto-based abstract artist Mishel Schwartz's primary medium is alcohol ink — a medium she discovered by exploring the art scene on social media. Intrigued, she began experimenting with the inks and slowly developed a technique wherein layers of colour are added and intricate details are then carved out of the layers, giving her work great depth and mystery. 
The artwork is sold in perfect condition.
Includes signed certificate of authenticity.
Learn more about Shipping and more at Buyer's FAQ.