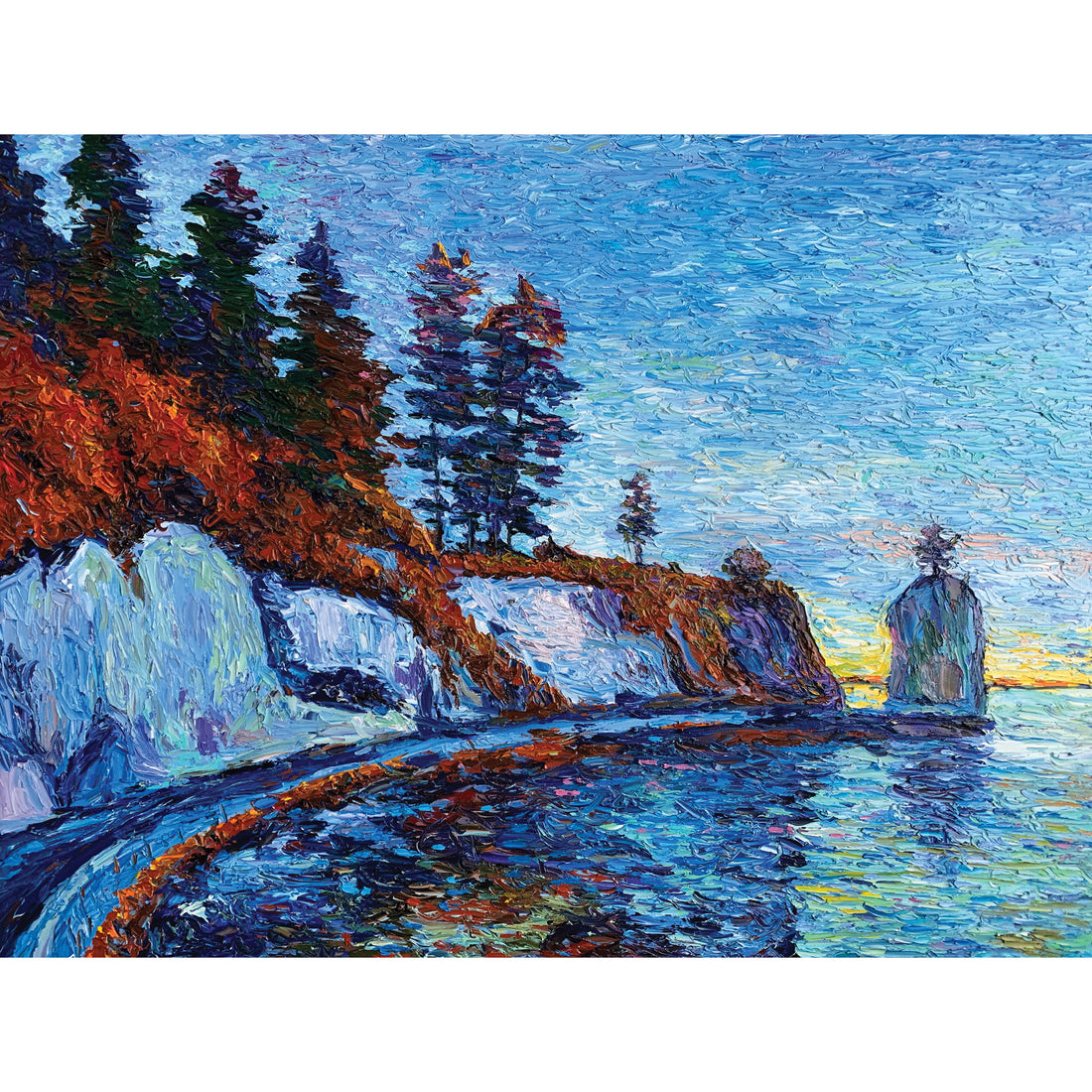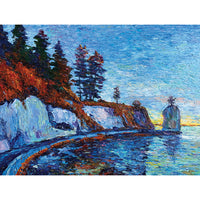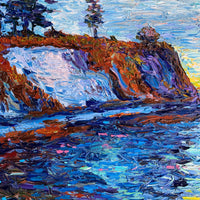 "Dreaming About Stanley Park Seawall," 30" x 40"
 Oil on Canvas.
"Dreaming About Stanley Park Seawall" is a beautiful multilayer oil painting. It is full of vivid and sumptuous colours with a very thick and rich texture. 

Anastasia says about her work: "Stanley Park in Vancouver is surrounded by Pacific Ocean Inlet, and is a gem of natural beauty. It's located not far from where I live and work, and is one of my favourite places to be, dream and paint. I invite you to enjoy the ocean breeze while looking at my work".

Award-winning Vancouver-based oil painter Anastasia Fedorova creates unique multilayer oil paintings using traditional Renaissance Italian technique impasto. Her oil paintings have many layers of different oil paintings. Sometimes there could be up to six layers which she paints one on top of another. Her unique technique allows her to achieve an incredible depth in her oil paintings and makes her works full of vivid and sumptuous colours. 
The artwork is sold in perfect condition.
Includes signed certificate of authenticity.
Learn more about Shipping and more at Buyer's FAQ.