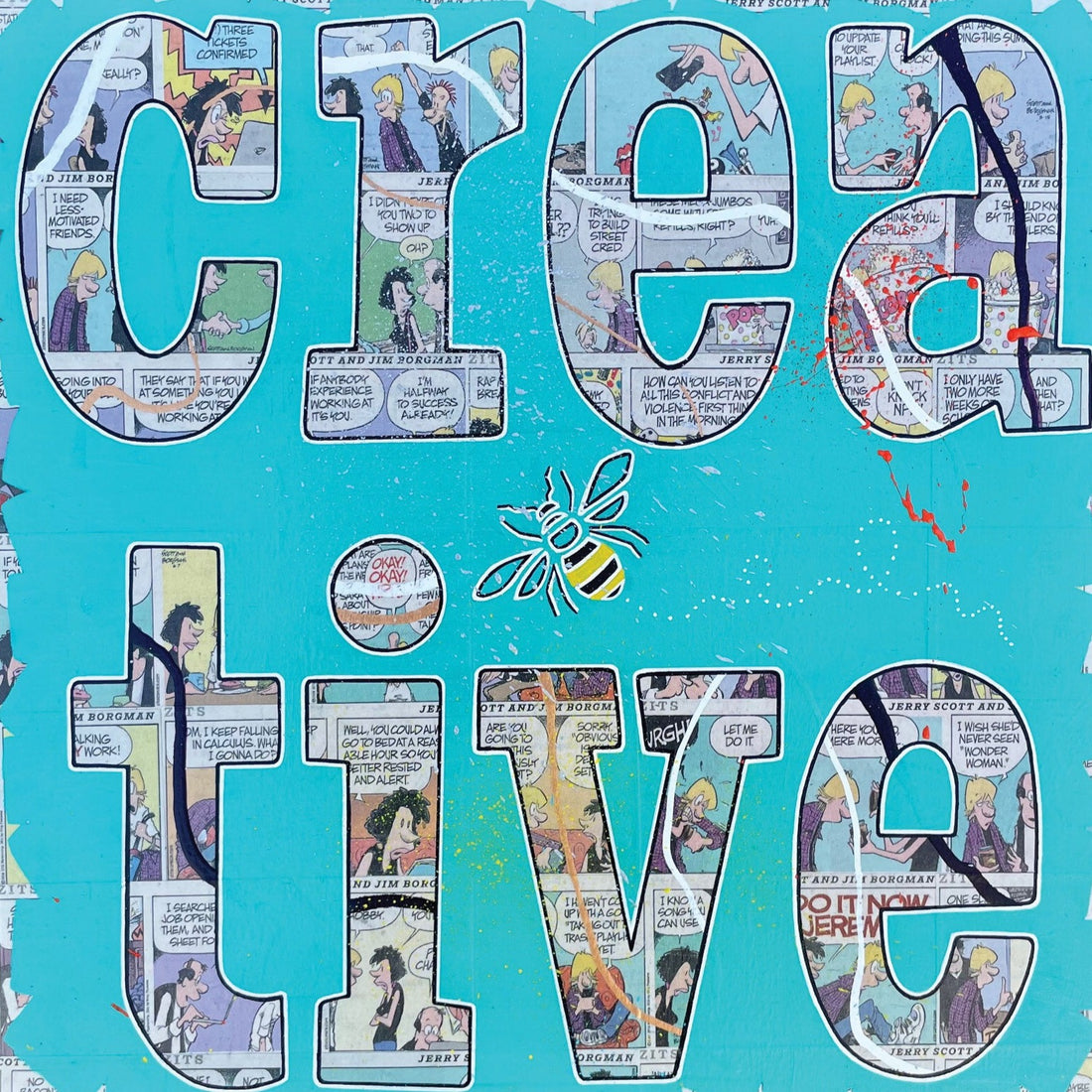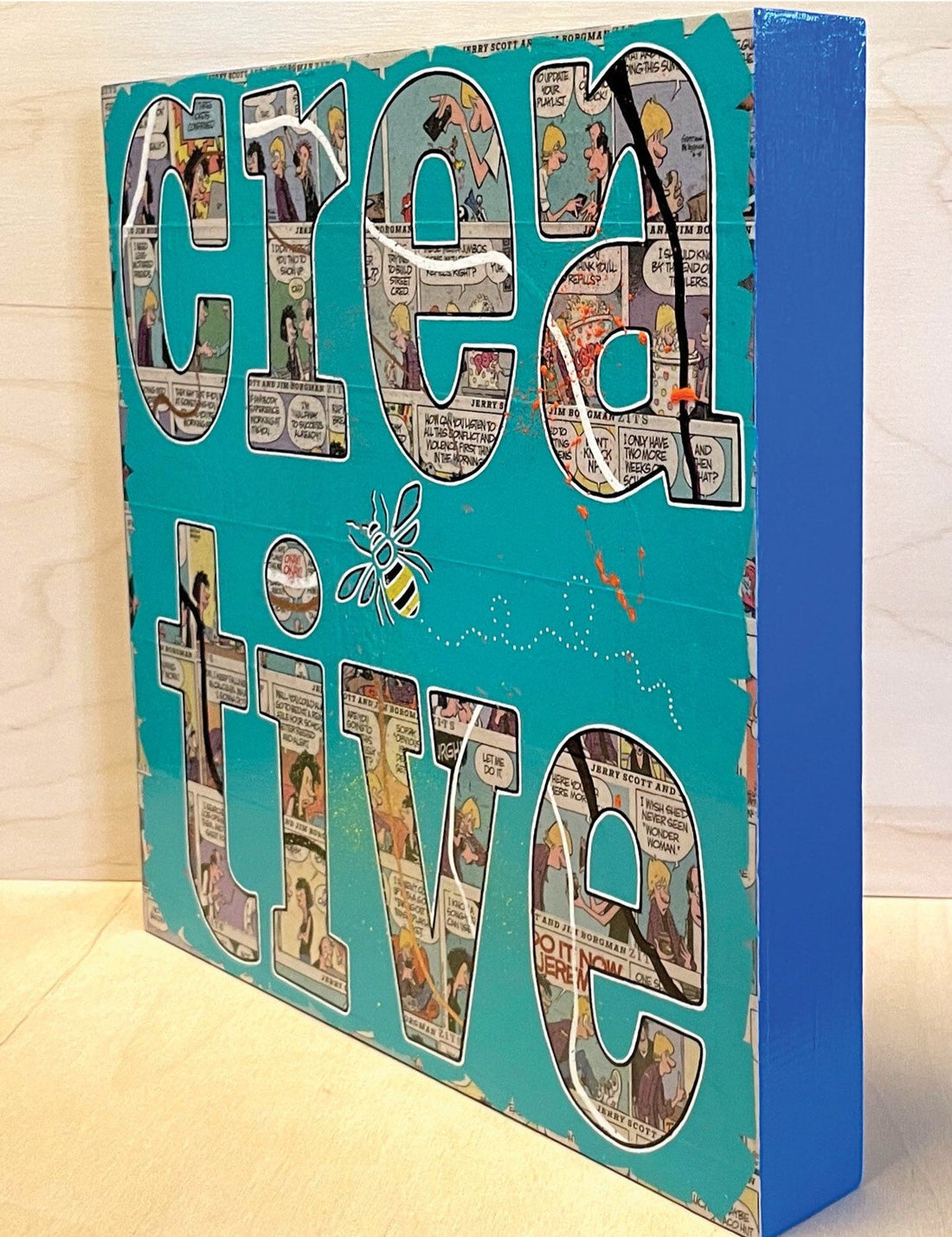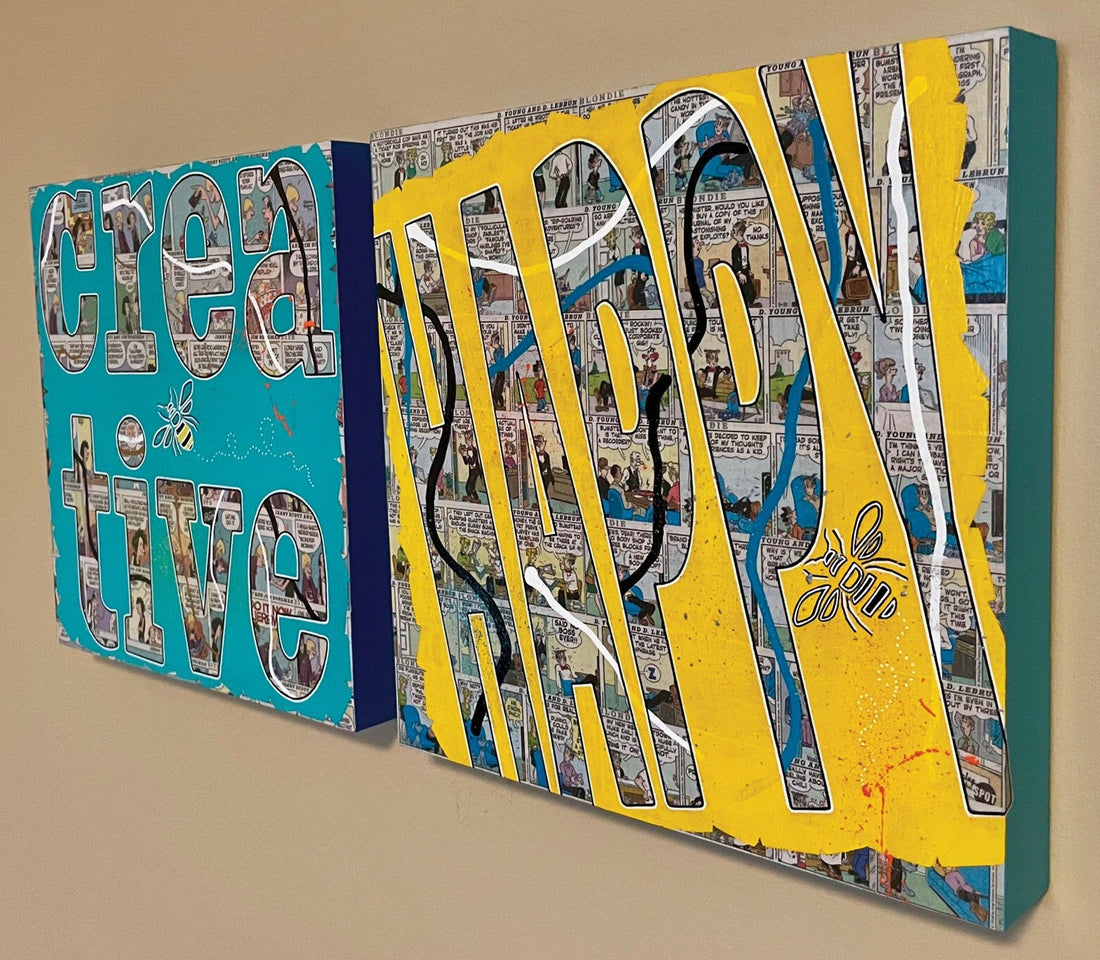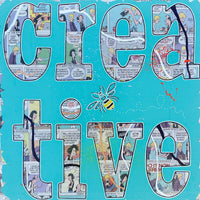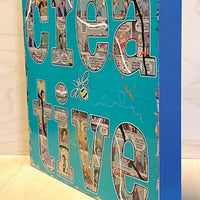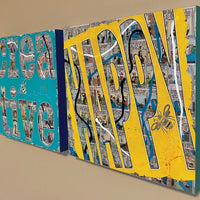 Mixed-Media on Wood Panel (Acrylic, Comics, and Resin).
"Inspired by some of my artist friends who are always creating new series. I had never grouped my painting into collections until my website. Once all in one spot different categories began to emerge. Superhero, Disney, Inspiration, Comics, Music, and Games collections. B Series is my first intentional collection. I am all about positivity, optimism, and empowerment, and Be Joyful, Be Grateful, Be Happy and Be Creative all fall under that umbrella.
The backgrounds are newsprint comics from the newspaper. The overlays are bright, colorful, and exciting with coordinating colors on the 1 ½" profiles. These paintings can stand alone or grouped together for a larger impact."
-Gail

Toronto-based artist Gail Blima is a creative innovator who has explored photography, representational art, and mixed media. Her artwork uses the power of language to make a statement and draw out emotion. By layering vibrant acrylic accents over a collage base and incorporating the written word, she connects the audience to cultural references that are ironic, humorous, or directed from pop culture.
The artwork is sold in perfect condition.
Includes signed certificate of authenticity.
Learn more about Shipping and more at Buyer's FAQ.