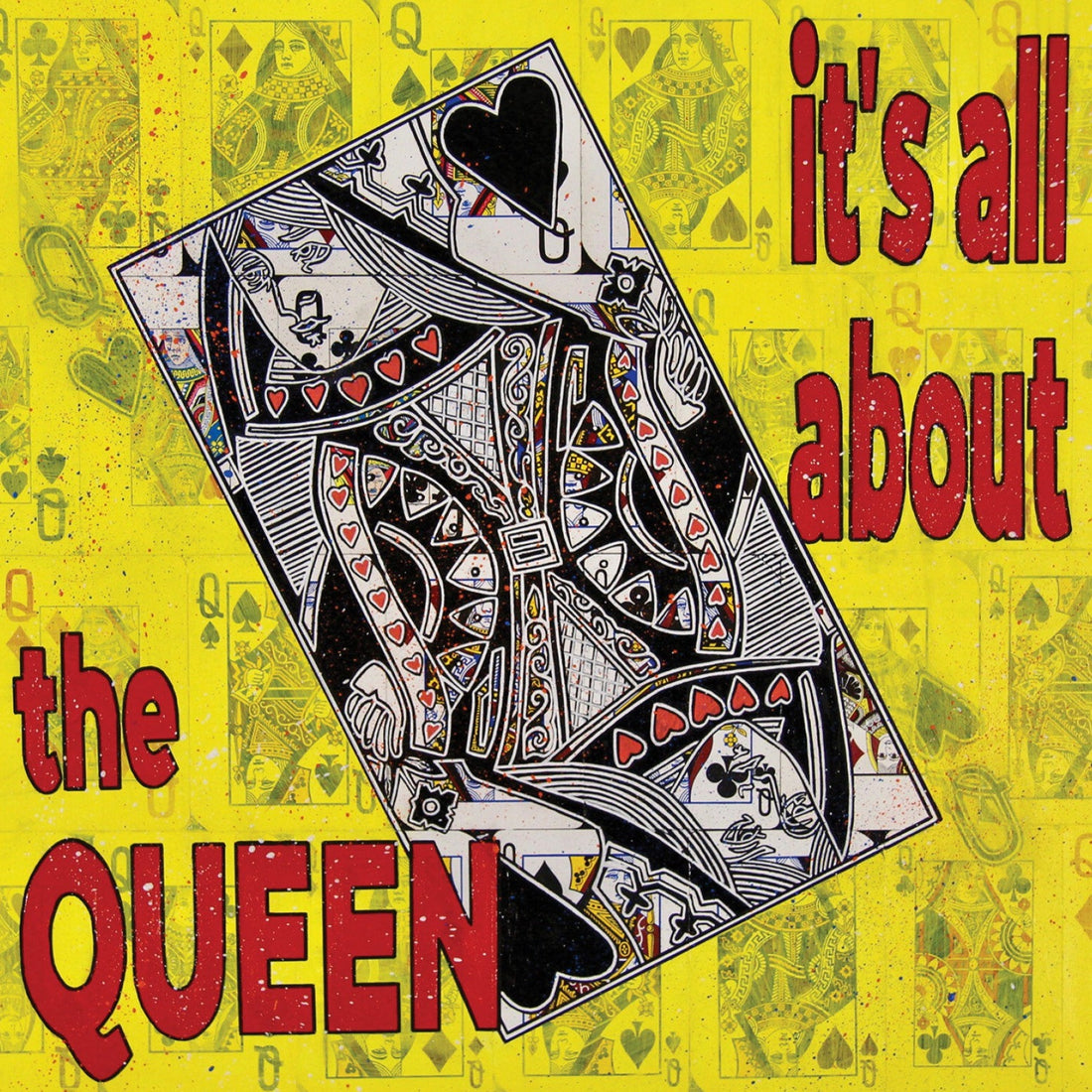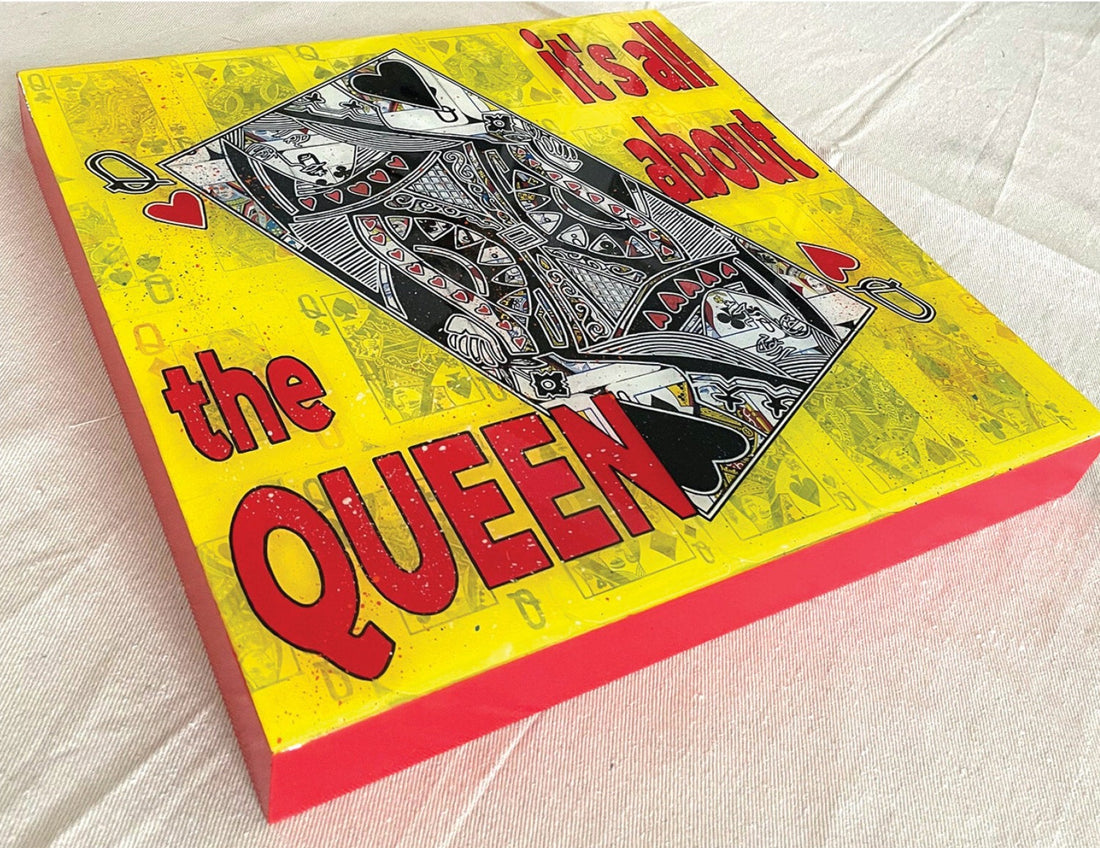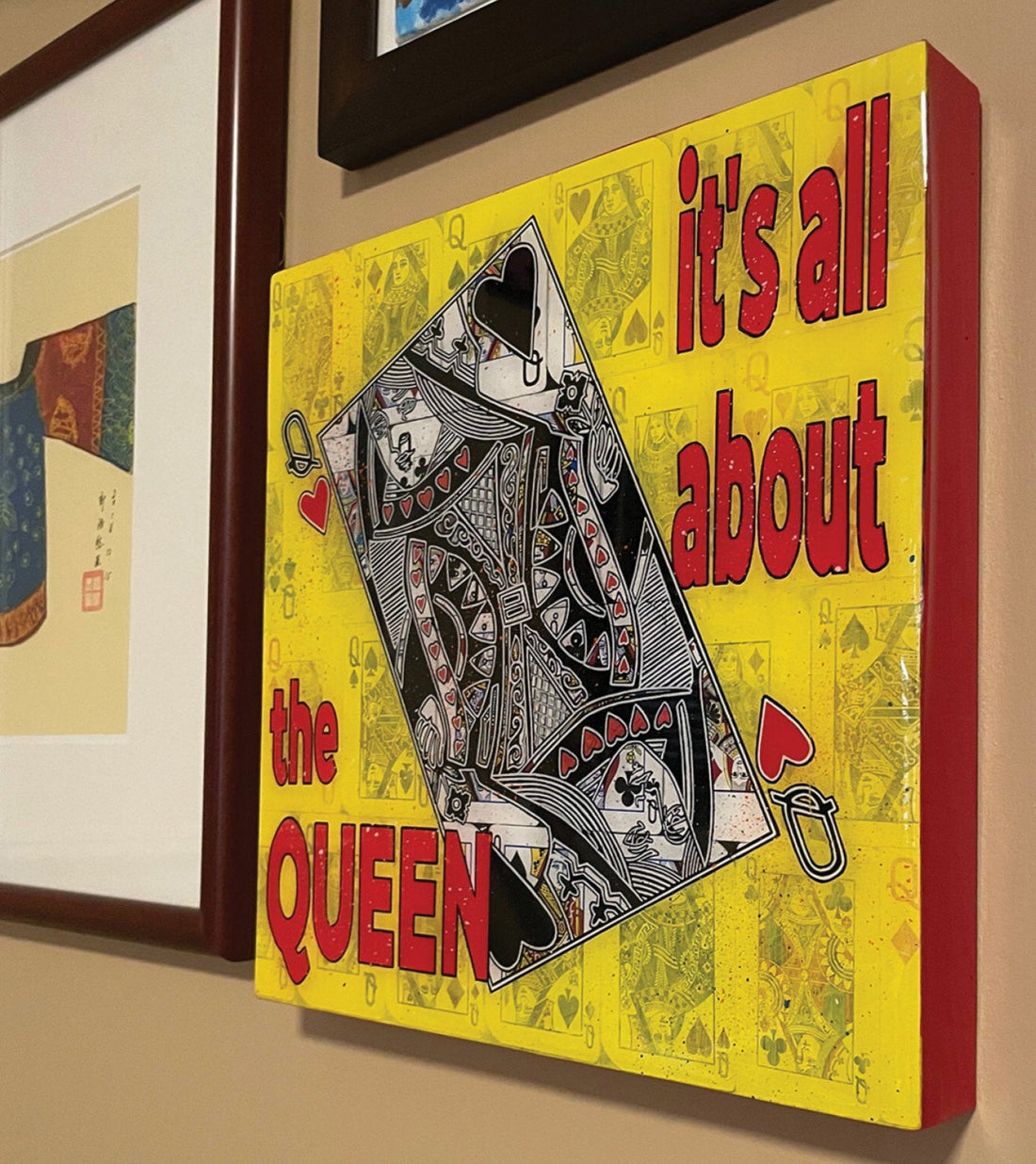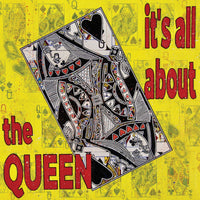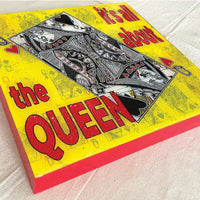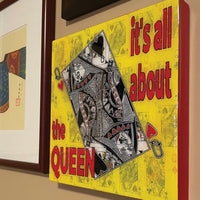 "It's all about the Queen," 14" x 14"
Mixed-Media on Wood Panel (acrylic, collage, and resin).
"The background is a collage of Queens from multiple decks of cards. The acrylic overlay is in a vibrant yellow and a sharp standout red with a beautiful resin coating for a flawless finish. The idea for this painting originated at my dinner table one night with my two sons and husband. Being the only girl in the house the conversation led me to blurt out that "it was all about the Queen"…referring to myself. We all had a good laugh and this painting was the result."
-Gail

Toronto-based artist Gail Blima is a creative innovator who has explored photography, representational art, and mixed media. Her artwork uses the power of language to make a statement and draw out emotion. By layering vibrant acrylic accents over a collage base and incorporating the written word, she connects the audience to cultural references that are ironic, humorous, or directed from pop culture.
The artwork is sold in perfect condition.
Includes signed certificate of authenticity.
Learn more about Shipping and more at Buyer's FAQ.