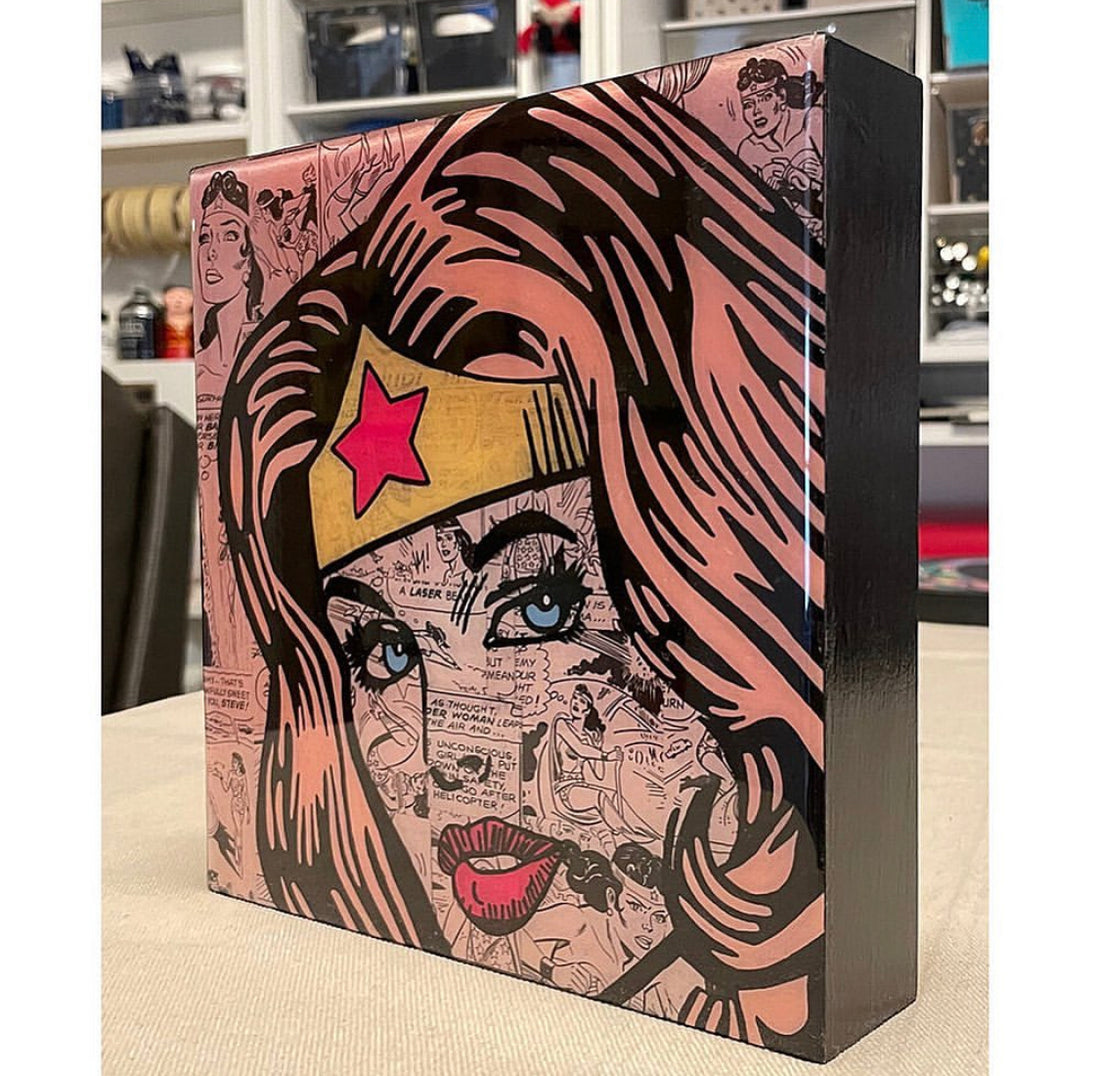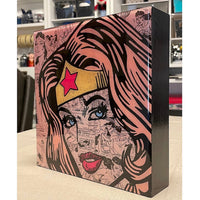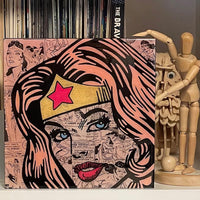 (Acrylic, Comics, and Resin).
The background is a collage of vintage Wonder Woman comics. The acrylic overlay is in soft pink with vibrant blue eyes. The resin coating has a pink tint to it to add to the softness.
Although soft in color, the subject conveys empowerment, optimism, and positivity, after all, she's Wonder Woman.
"The world of art as a female artist has been an education in empowerment. Strong women who believe that by lifting other women they, in turn, lift themselves. I have watched many women in the industry helping emerging artists by creating online classes to move forward and grow their careers.
After encountering so many positive female influencers, I find myself eager to pass along what I have learned to women I have met along the way. There is truly room at the table for everyone."
-Gail
Toronto-based artist Gail Blima is a creative innovator who has explored photography, representational art, and mixed media. Her artwork uses the power of language to make a statement and draw out emotion. By layering vibrant acrylic accents over a collage base and incorporating the written word, she connects the audience to cultural references that are ironic, humorous, or directed from pop culture.
The artwork is sold in perfect condition.
Includes signed certificate of authenticity.
Learn more about Shipping and more at Buyer's FAQ.