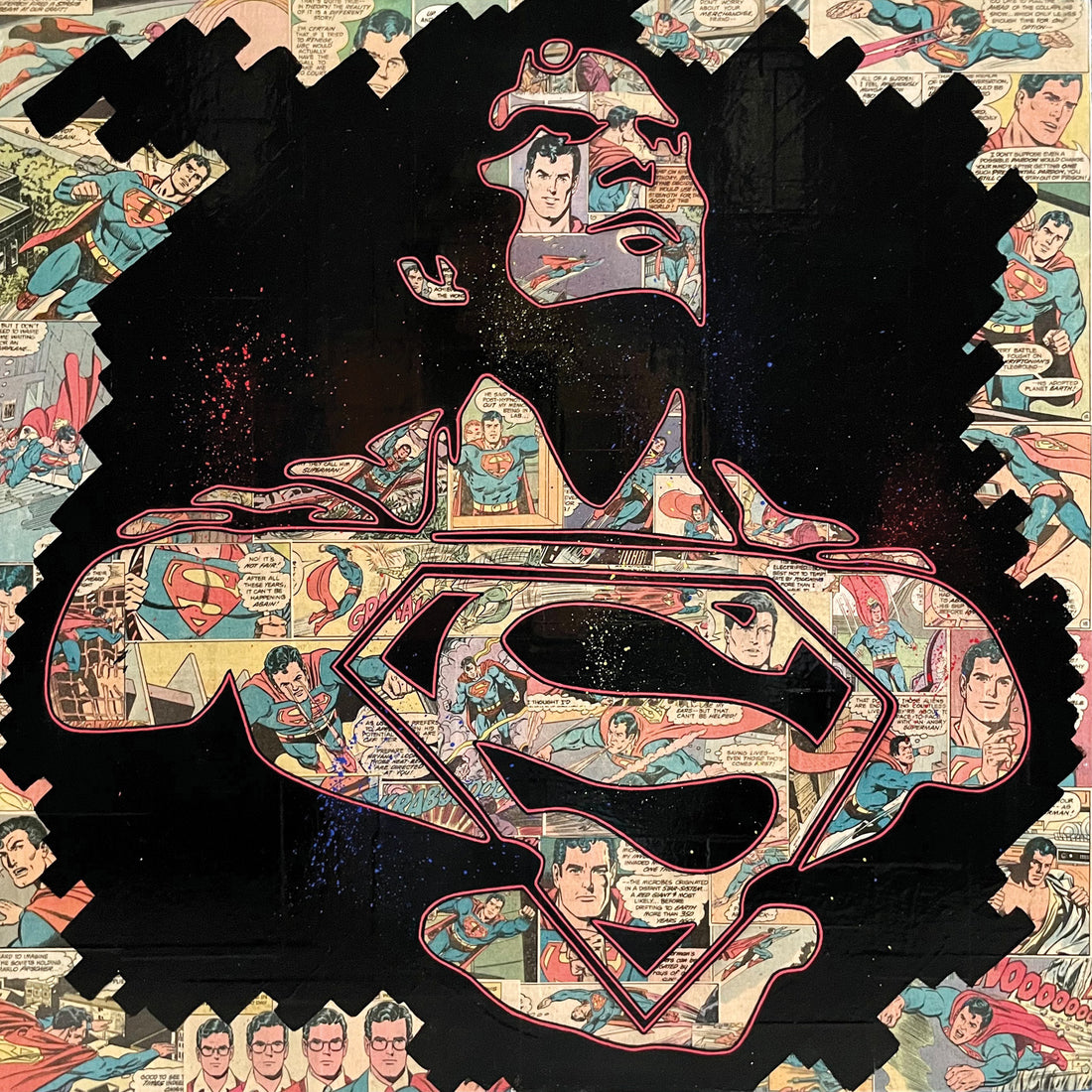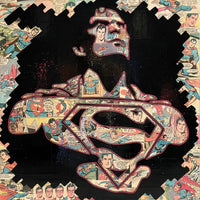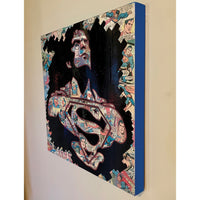 "He's Super 1," 20" x 20"
20" x 20" x 1.5" mixed media painting on wood panel.

"The background is a collage of vintage original Superman comics. You can tell just by the colour of the comics that they are old. I recently added a red outline to really make him pop off the panel. I find Superman looks very majestic in this painting. The overlay is black acrylic paint finished with a high gloss varnish."
-Gail
Toronto-based artist Gail Blima is a creative innovator who has explored photography, representational art, and mixed media. Her artwork uses the power of language to make a statement and draw out emotion. By layering vibrant acrylic accents over a collage base and incorporating the written word, she connects the audience to cultural references that are ironic, humorous, or directed from pop culture.
The artwork is sold in perfect condition.
Includes signed certificate of authenticity.
Learn more about Shipping and more at Buyer's FAQ.