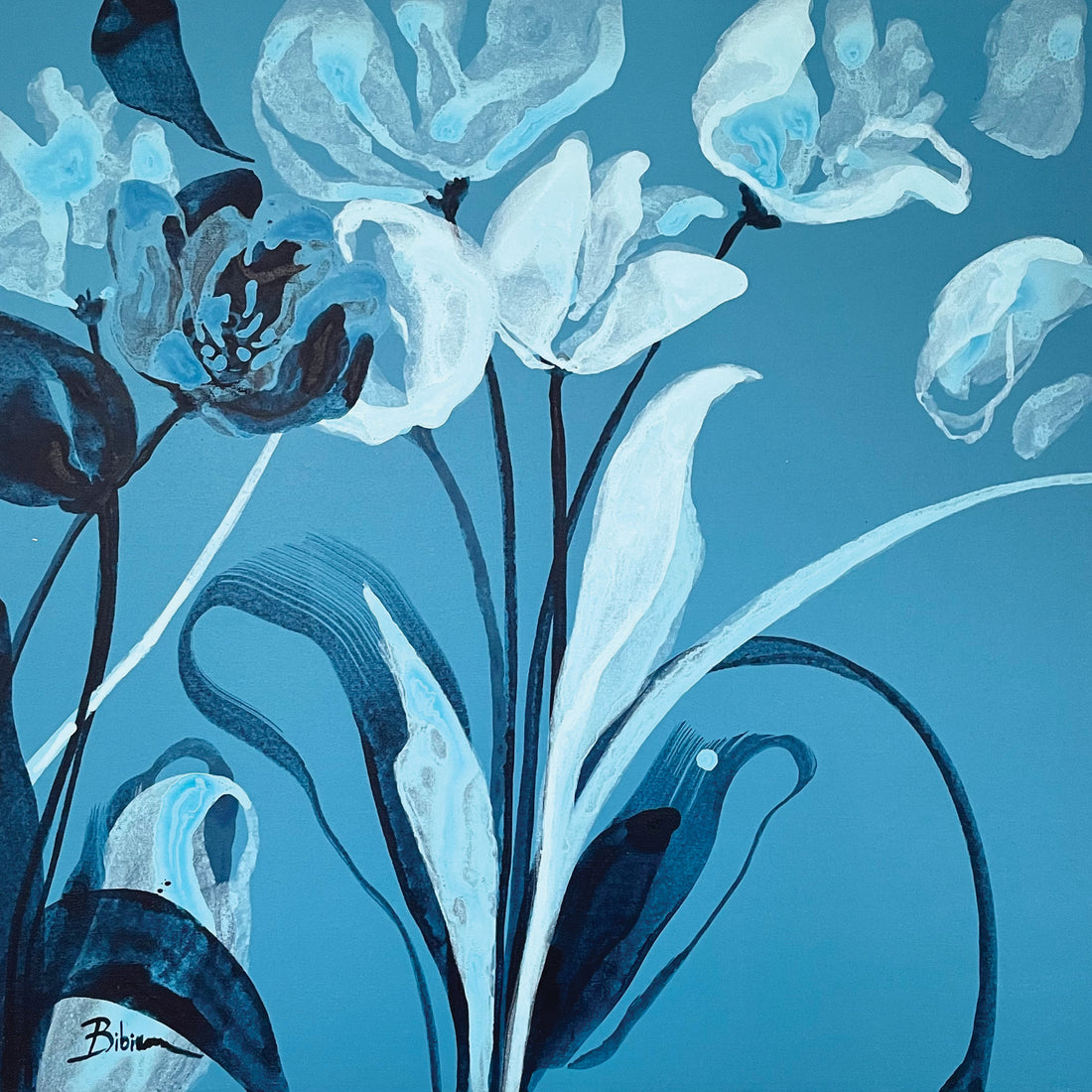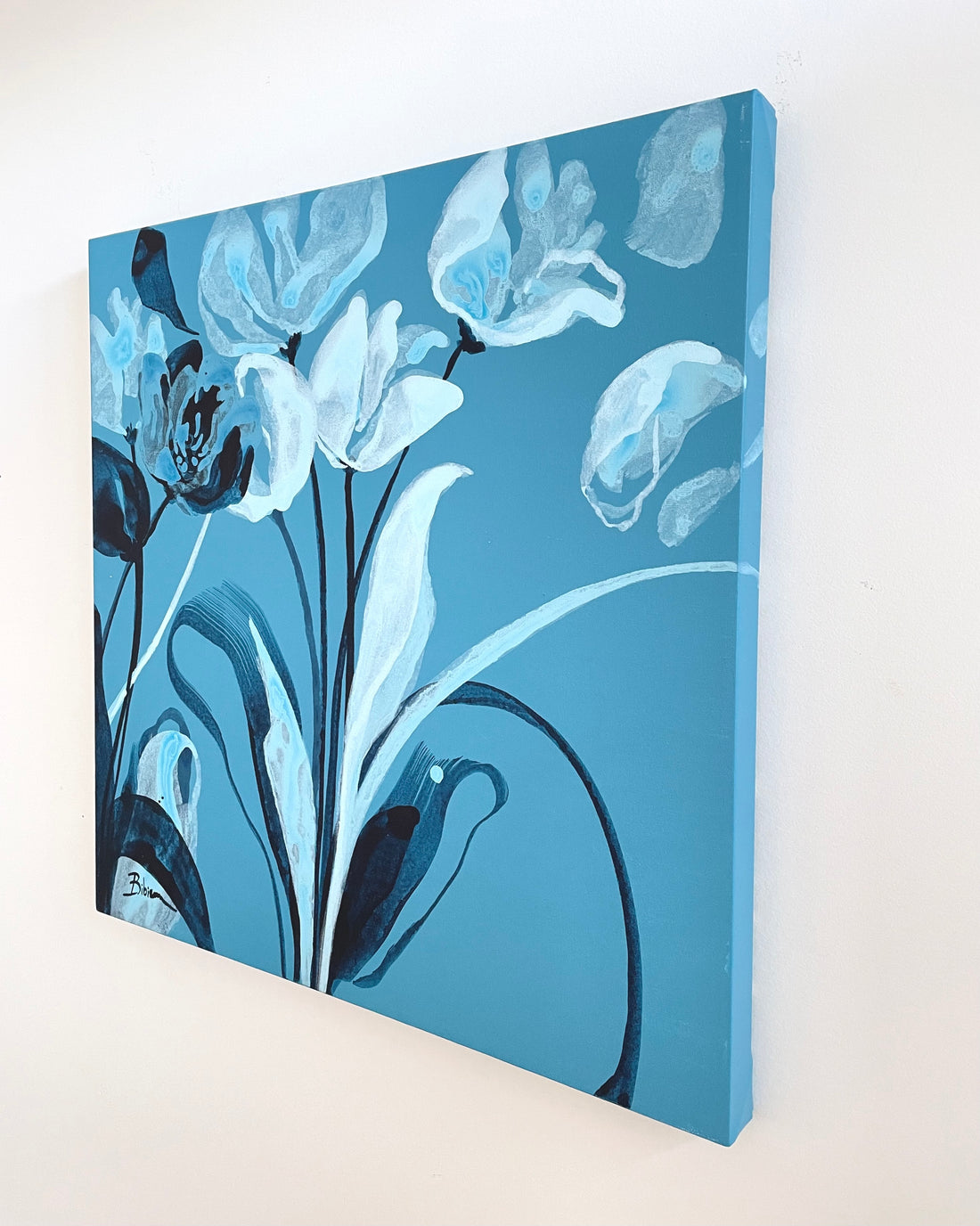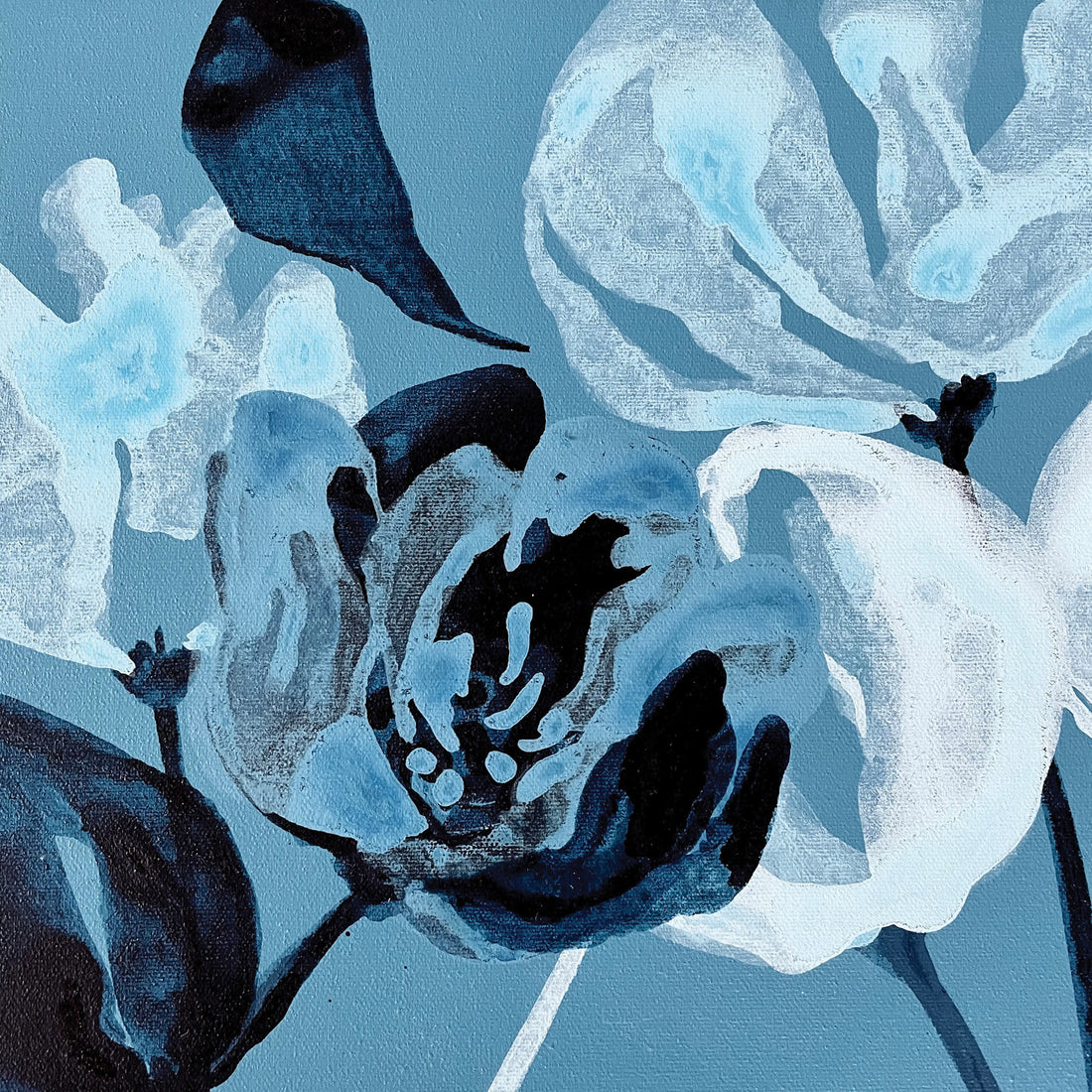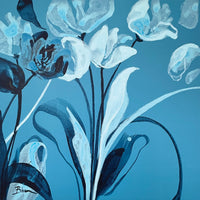 I Found You, Beautiful 8, 24" x 24"
Acrylic on Canvas.
24" x 24" x 1.5"
"Every flower has a Story and this one is about how "I found you, Beautiful." 
The Tulip Story. One spring afternoon I sat in the garden observing the tulips.  I watch them open up to the sun and close again at dusk. It was something I never noticed before. Nature is truly magical and I wanted to capture this beautiful movement on a canvas. There are nine paintings in this series and they start with the tulips closed tight. As the paintings progress so do the tulips… opening and dancing freely on a canvas."
Canadian artist Bibiana has been refining her skills in abstract florals and landscape paintings for the past several years. She started off as a realistic painter, but that didn't excite her. She wanted to tap into more intuitive way of painting. She likes working with acrylics, fluid acrylics and inks… exploring how these mediums work together in layers on a canvas and water-colour paper.
The artwork is sold in perfect condition.
Includes signed certificate of authenticity.
Learn more about Shipping and more at Buyer's FAQ.