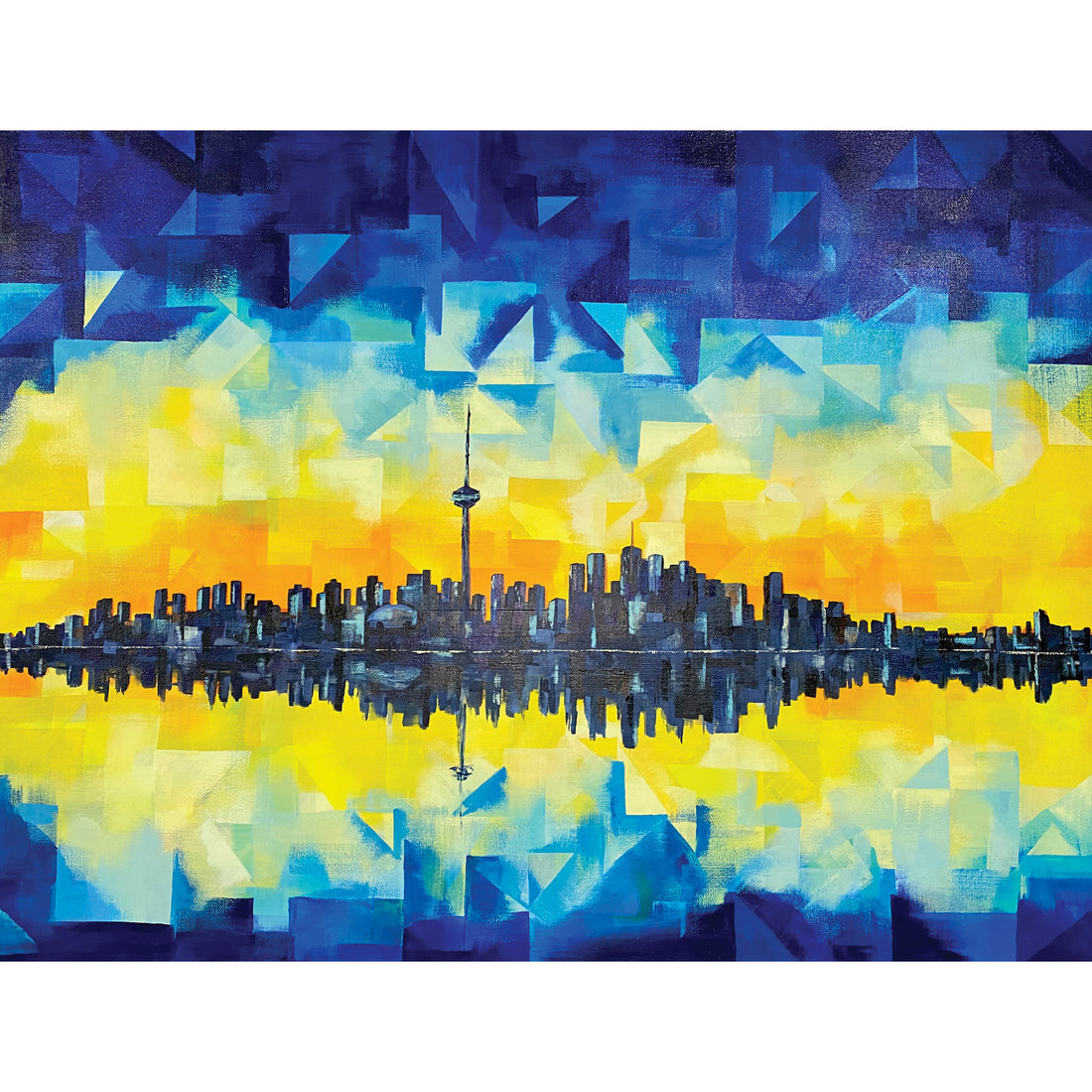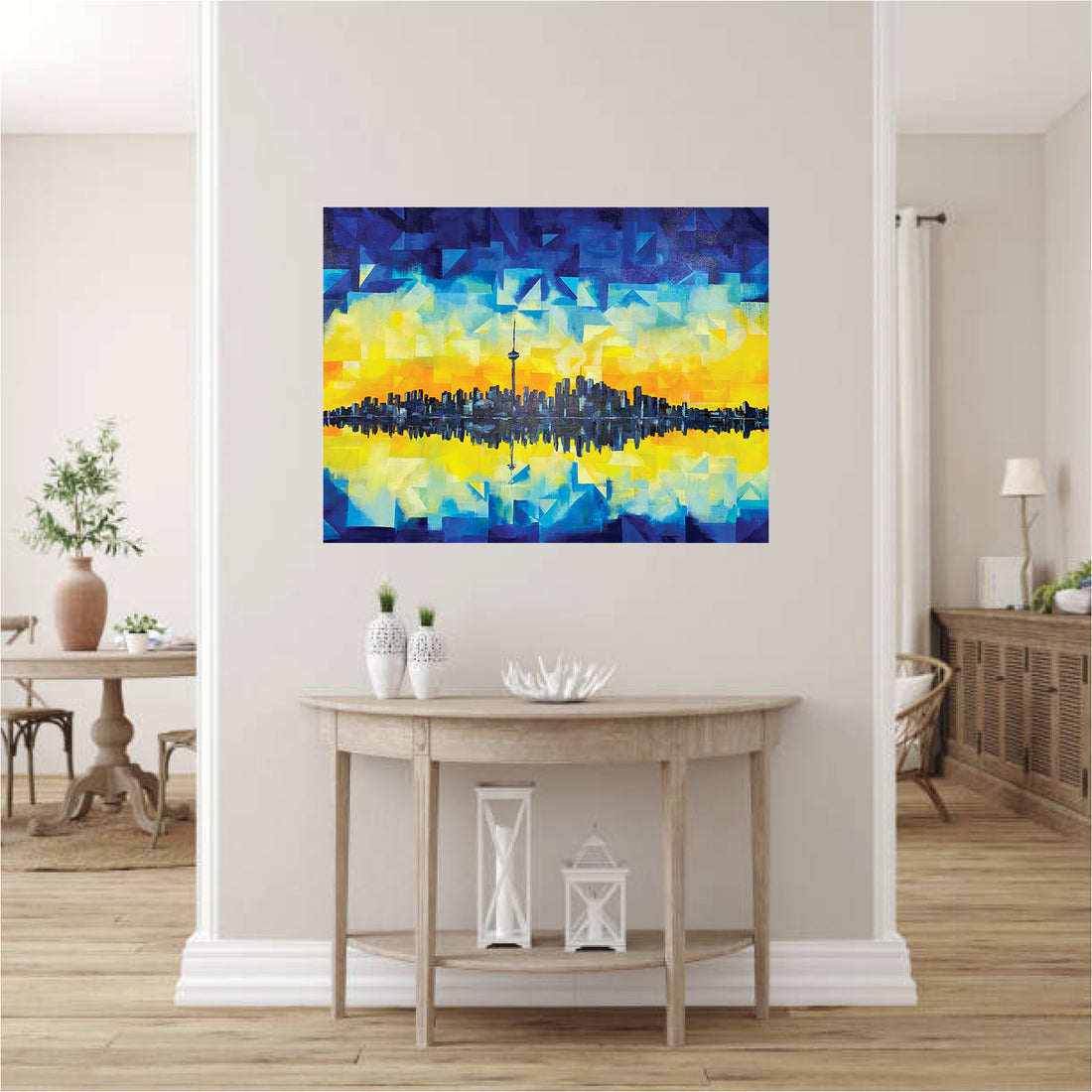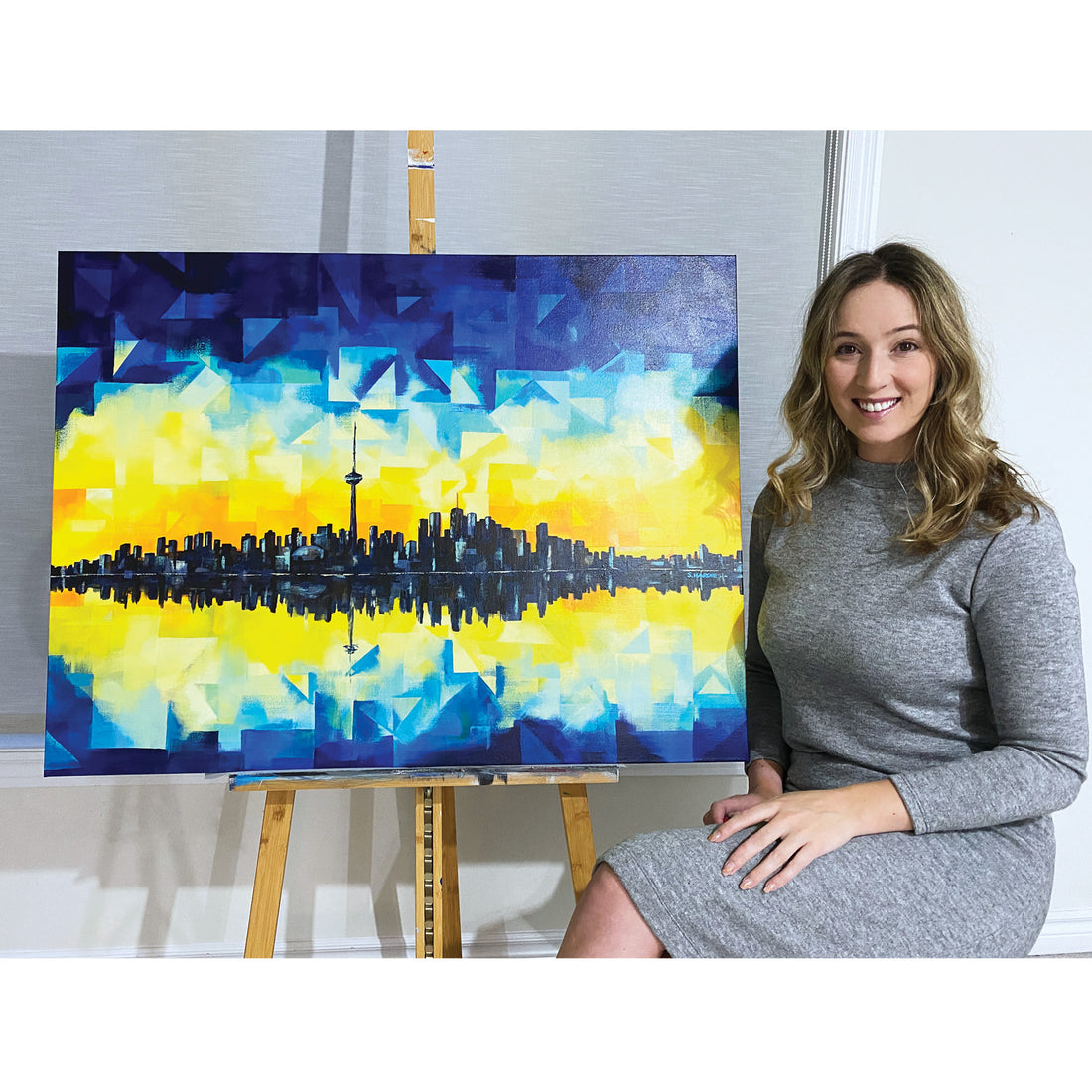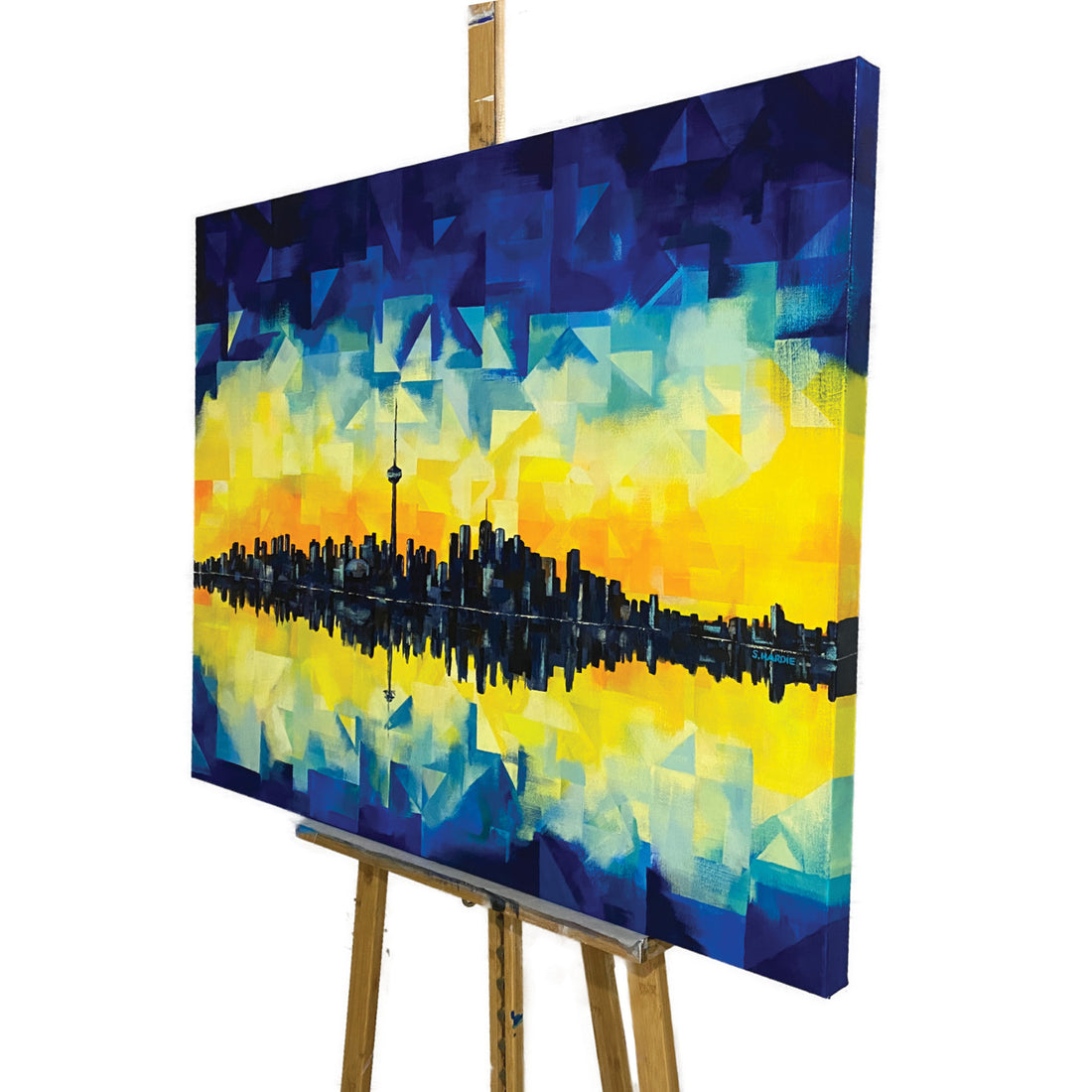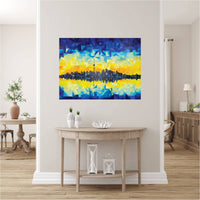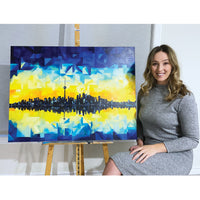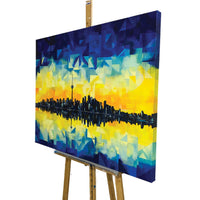 "In TO the Sunset," 30" x 40"
Acrylic on Canvas.
Every home deserves a touch of scenic splendor to add depth and wonder to every room. In TO the Sunset was created with a colour palette to bring energy and into your home or office. Highly saturated blues, yellows and oranges mimic a vibrant sunset and allow the dark hues of the skyline to truly pop. This piece is sure to stand out and draw its viewers in.
All of Shaina's original paintings come signed, varnished, and ready to hand with proper D-hooks and wire. Each piece has been numbered and catalogued appropriately. A Certificate of Authenticity is provided to protect your investment.
Shaina takes great pride in her work and invests in high quality materials to ensure that, with proper care, your investment will last for many years. Although this piece has been varnished with a UVLS (ultra violet light stabilizers) protecting coat, it is never recommended to place artwork in direct sunlight.
Work by Toronto-based abstract artist Shaina Hardie aims to induce a sense of mindfulness and exploration of creativity: to spark conversation. She enjoys implementing color psychology into her work to compliment a myriad of desired emotions and productivity to enhance the design of corporate and living spaces.
The artwork is sold in perfect condition.
Includes signed certificate of authenticity.
Learn more about Shipping and more at Buyer's FAQ.