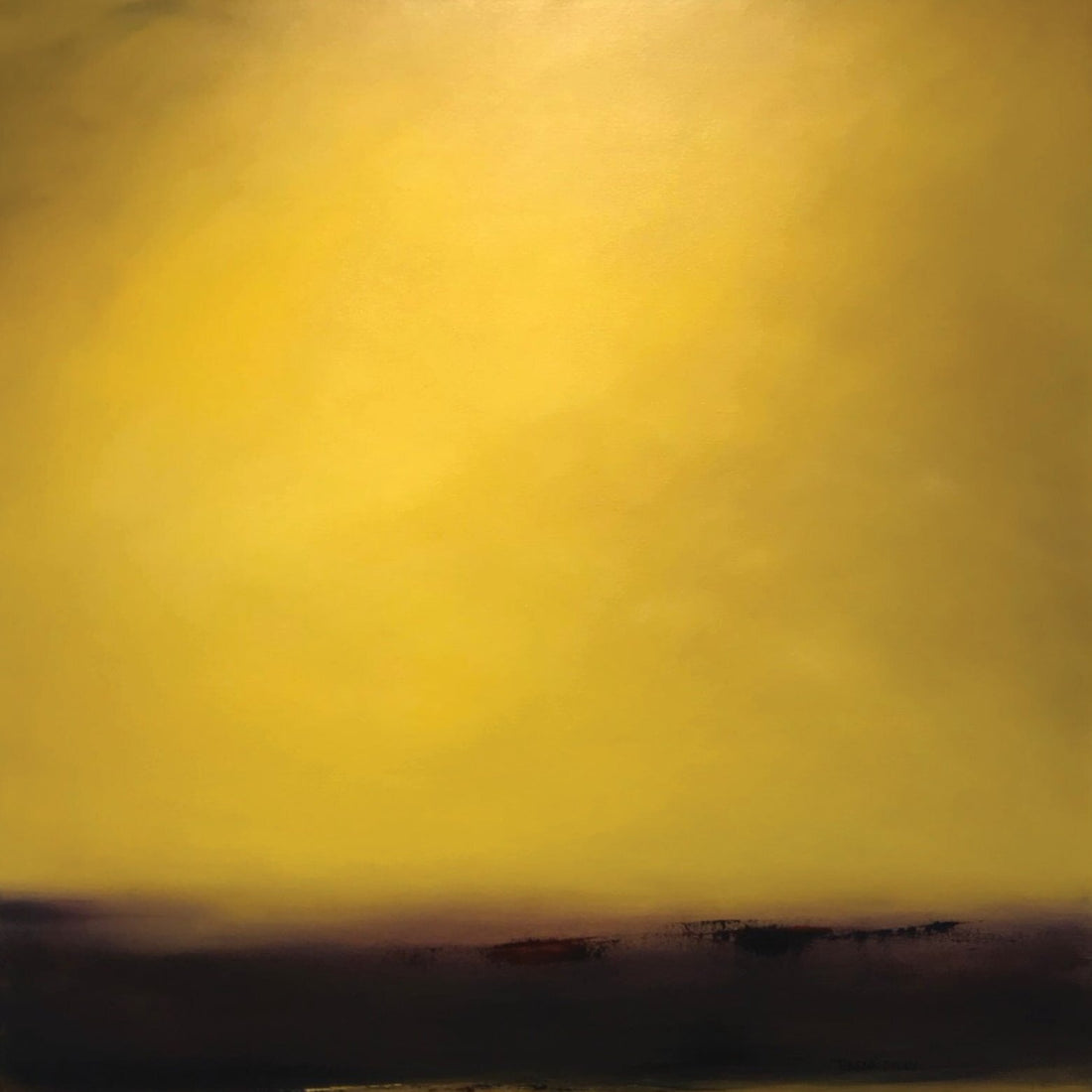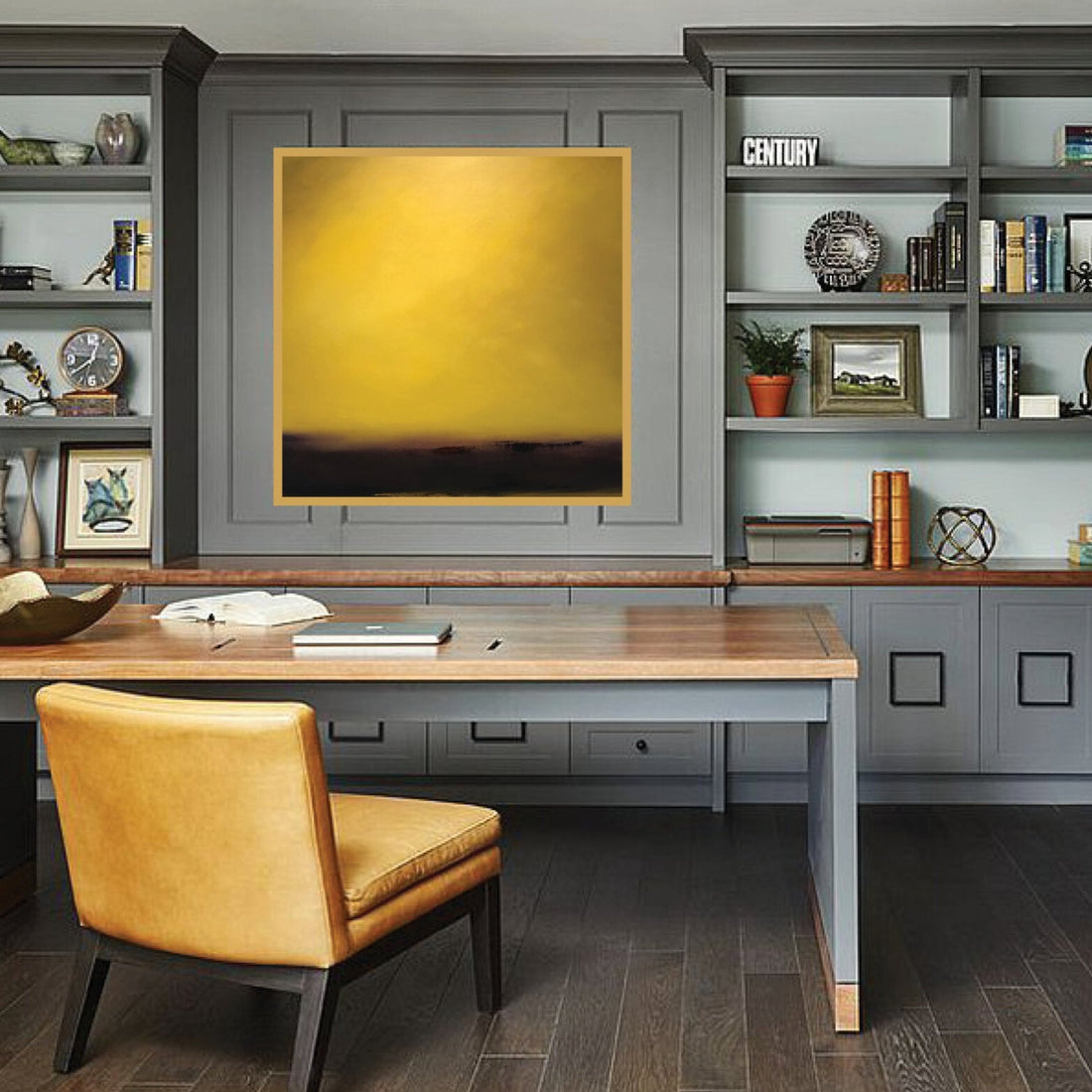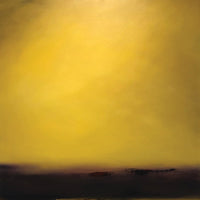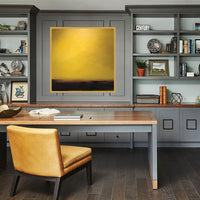 "Only Yesterday," 36" x 36"
Oil on Canvas.
Yellow is the most luminous of all the colors of the spectrum. It's the color of happiness, and optimism, of enlightenment and creativity, sunshine and spring.
Studies show that the meaning of the color yellow can be warmth, cheerfulness, increased mental activity, increased muscle energy. The color yellow helps activate the memory, encourage communication, enhance vision, build confidence, and stimulate the nervous system. This is a perfect piece for your office or living room and it definitely has a warm Rothko vibe to it!
Toronto-based abstract artist Jacques Descoteaux is inspired by the landscape, but his paintings go beyond the landscape. They are about memory, the atmosphere, and the impression left from the experience of being close to nature. The landscape that we thought we recognized has become more ambiguous, more mysterious, almost mystical. 
The artwork is sold in perfect condition.
Includes signed certificate of authenticity.
Learn more about Shipping and more at Buyer's FAQ.