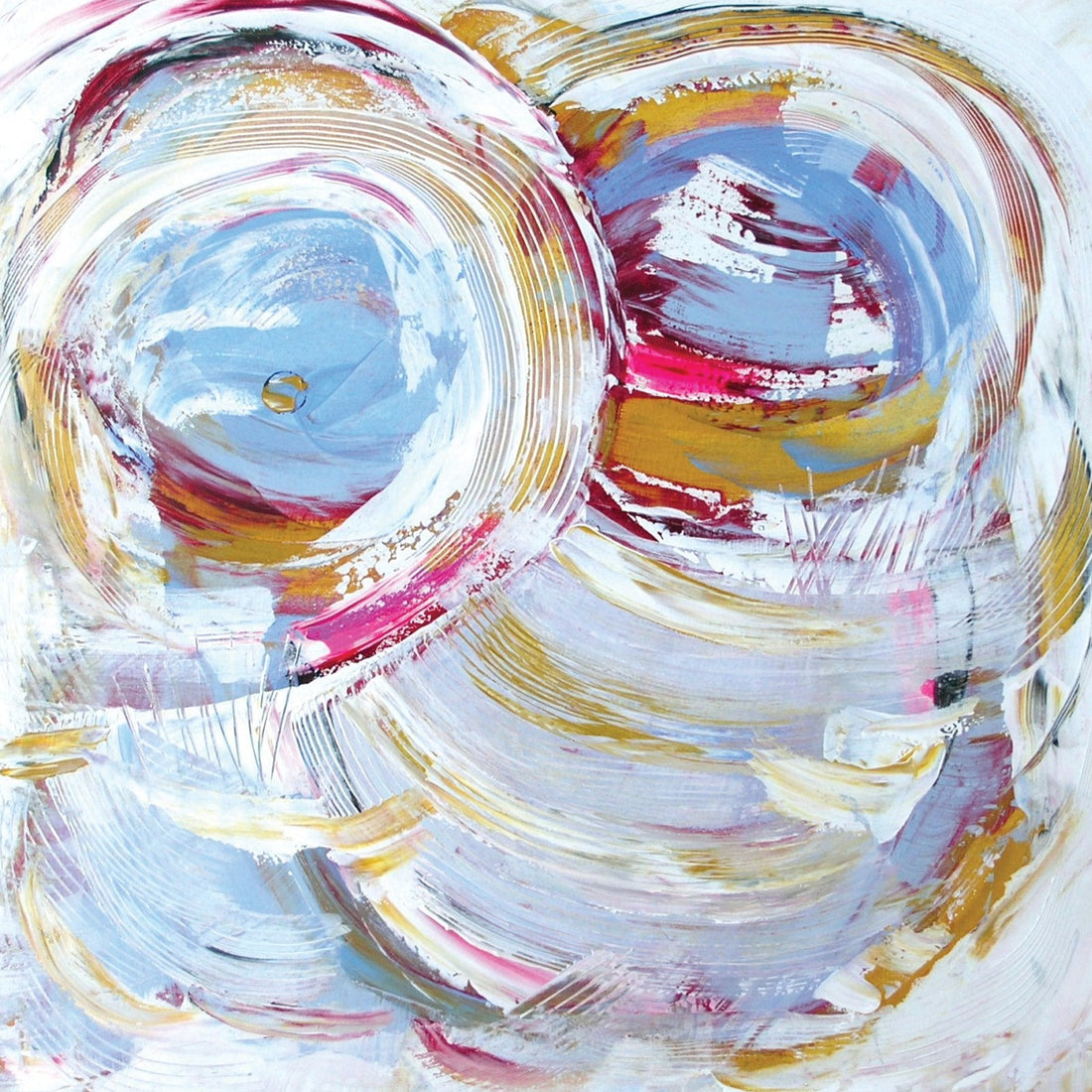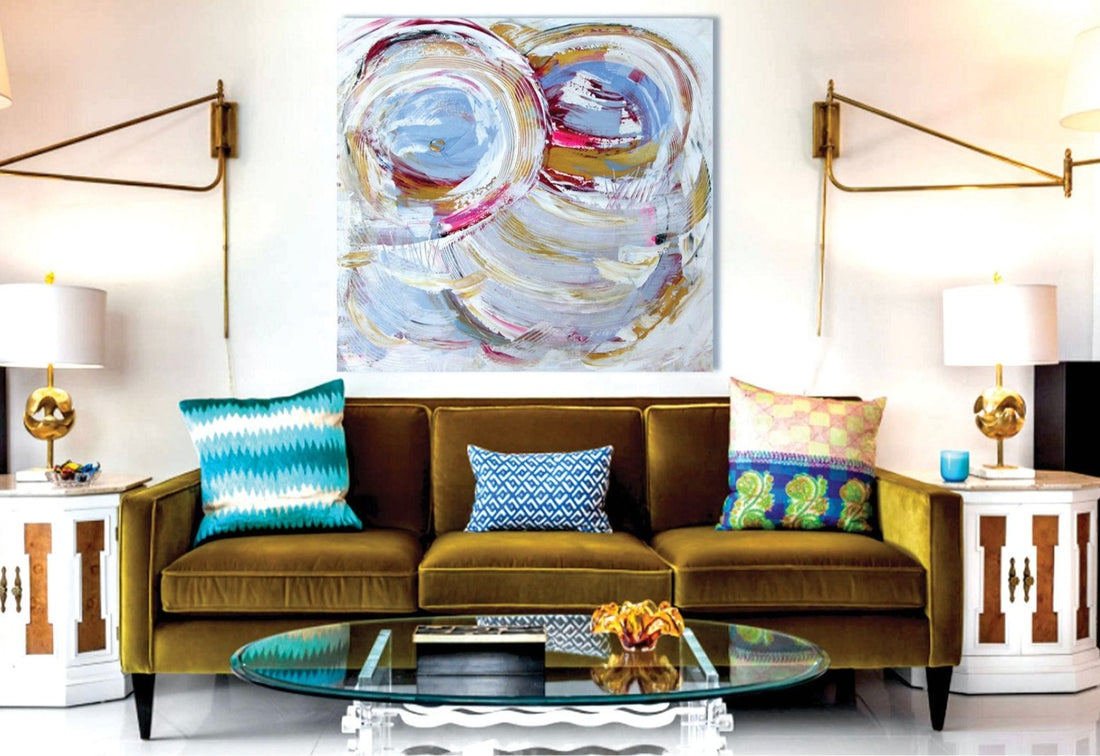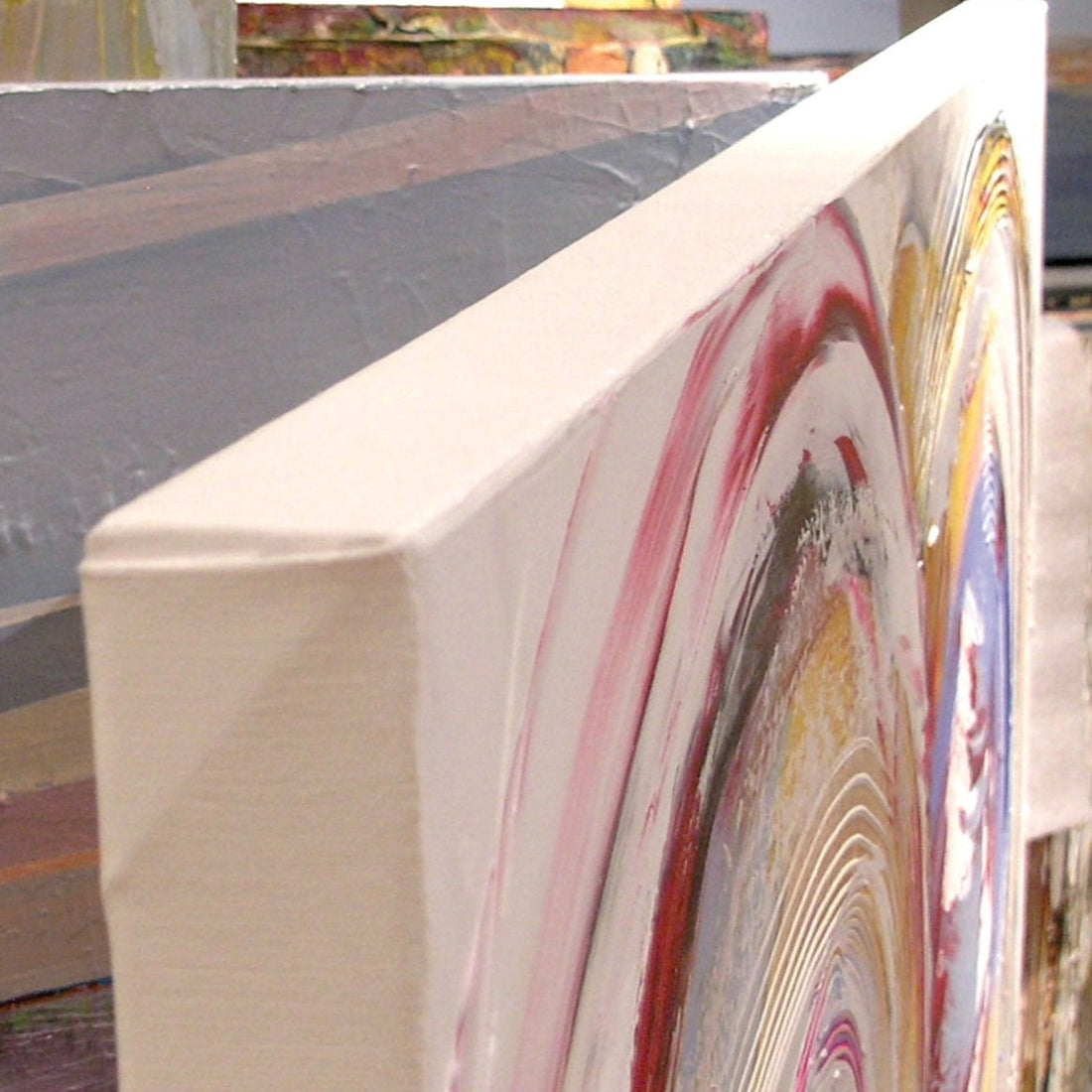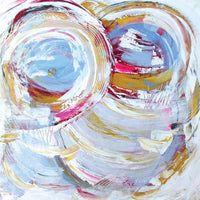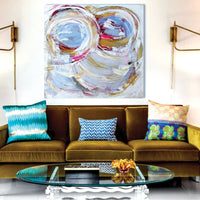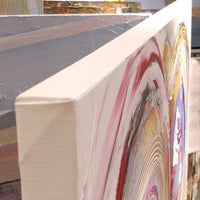 Acrylic on Canvas.
"This painting is based on a dream I had where I was caught in a storm that came on suddenly. I ran for cover and stood at the corner of a building for shelter and buried my head in my coat to escape the strong wind. As the storm raged on I grew weary and decided to lift my head to see what was happening. Instead of being frightened, I became excited seeing the effects of Mother Nature around me and soaked (literally) it in. I knew that it would pass and all would be calm again."
-Loretta
1.5 inches depth. Sides painted white and ready to hang.
Loretta Kaltenhauser is an established, contemporary, award-winning Canadian artist. She creates works that are either abstract or have landscape elements to them. As a self-taught artist, Kaltenhauser is fearless and approaches her work with respect but without ceremony. Her vision seems unclouded, uncluttered. Perhaps it's her open attitude that allows her a certain freedom. She smiles and notes "...by not knowing the rules, I am breaking them all the time." Using various brushes and palette knives, Loretta layers subtracts, and manipulates acrylic paint on canvas, to synthesize an intricate and distinct tableau. Colors and shapes take on an energy of their own and each subsequent layer of texture and color she adds reinterprets her thoughts and emotions. Loretta Kaltenhauser's works can be found in private collections in Canada, the United States, and the U.K.
The artwork is sold in perfect condition.
Includes signed certificate of authenticity.
Learn more about Shipping and more at Buyer's FAQ.