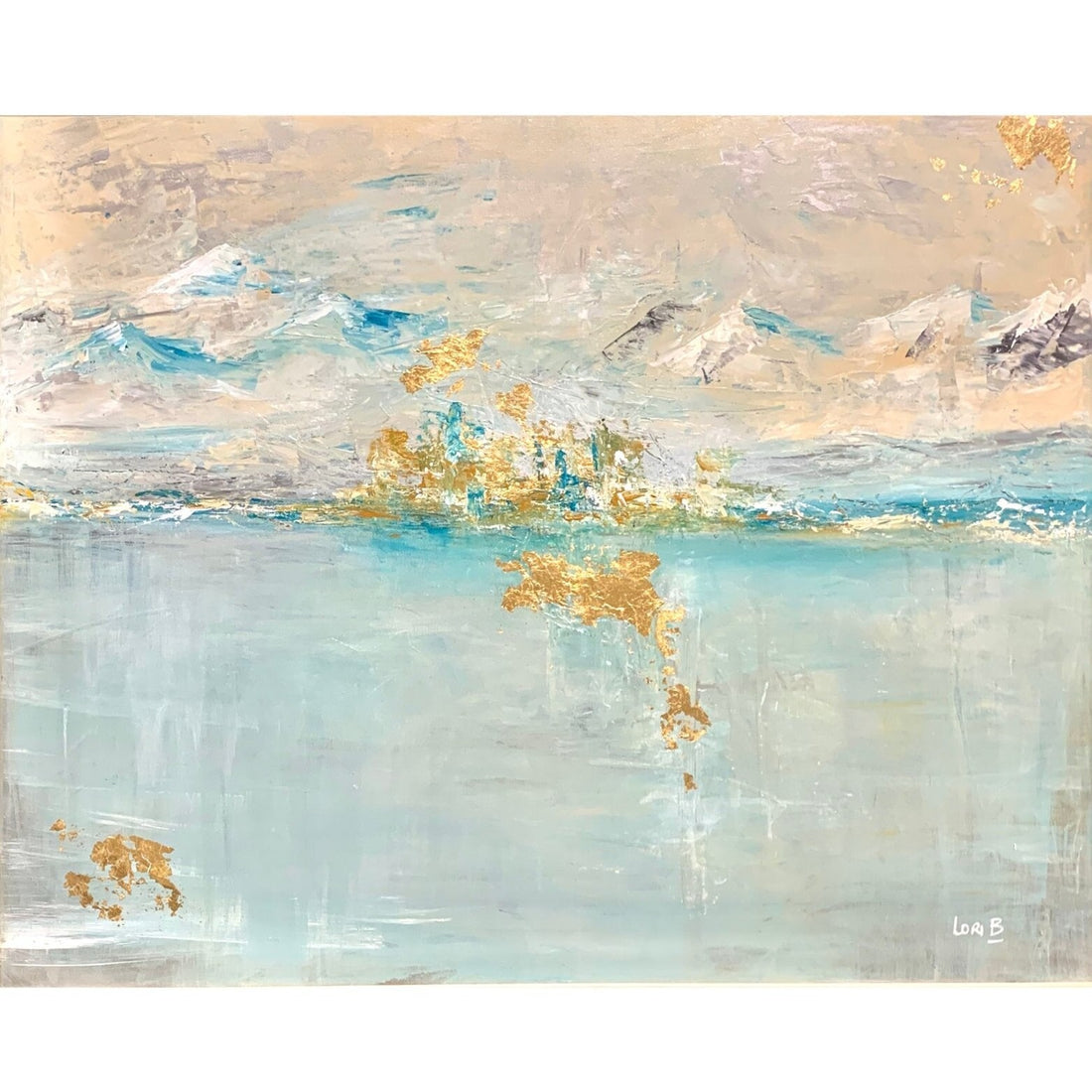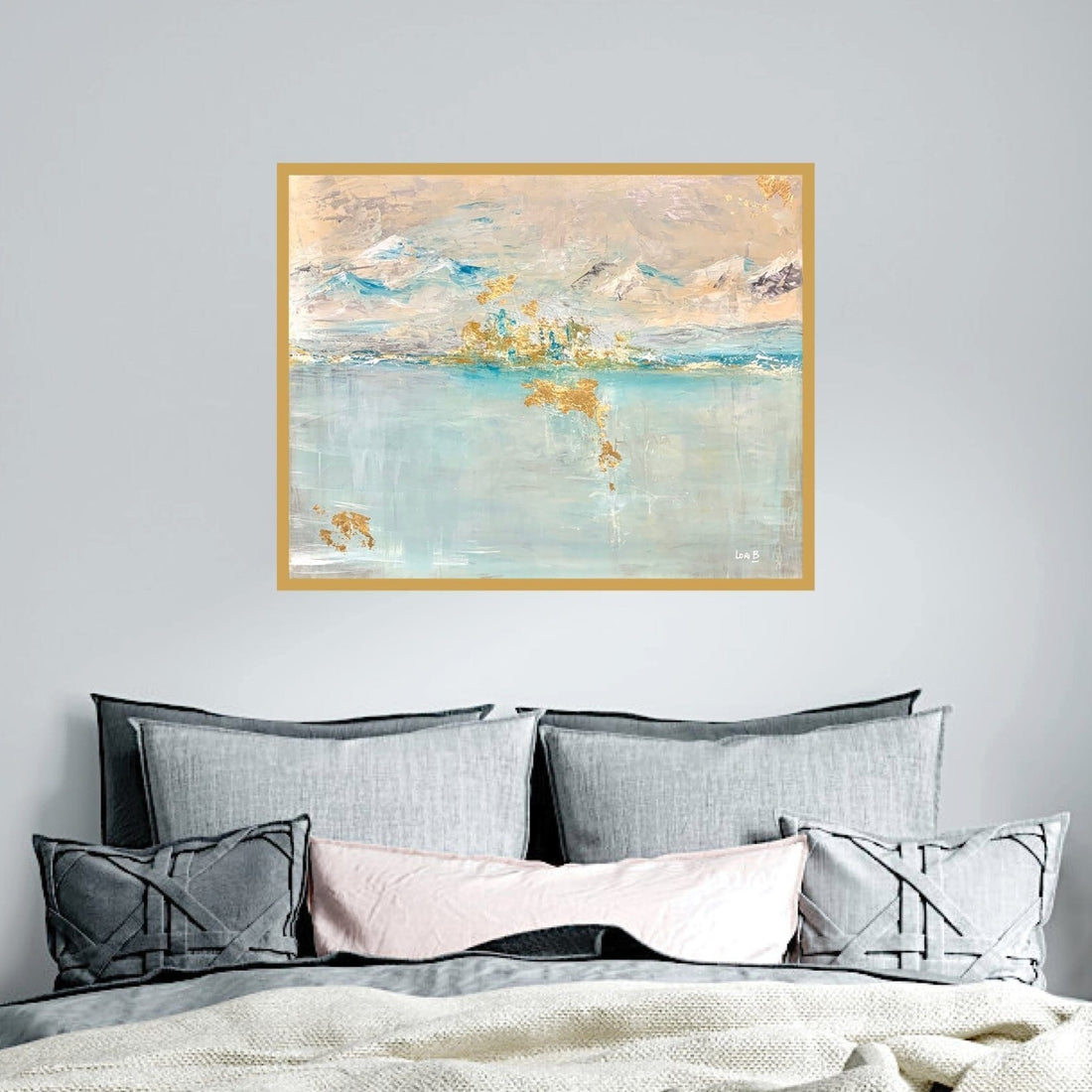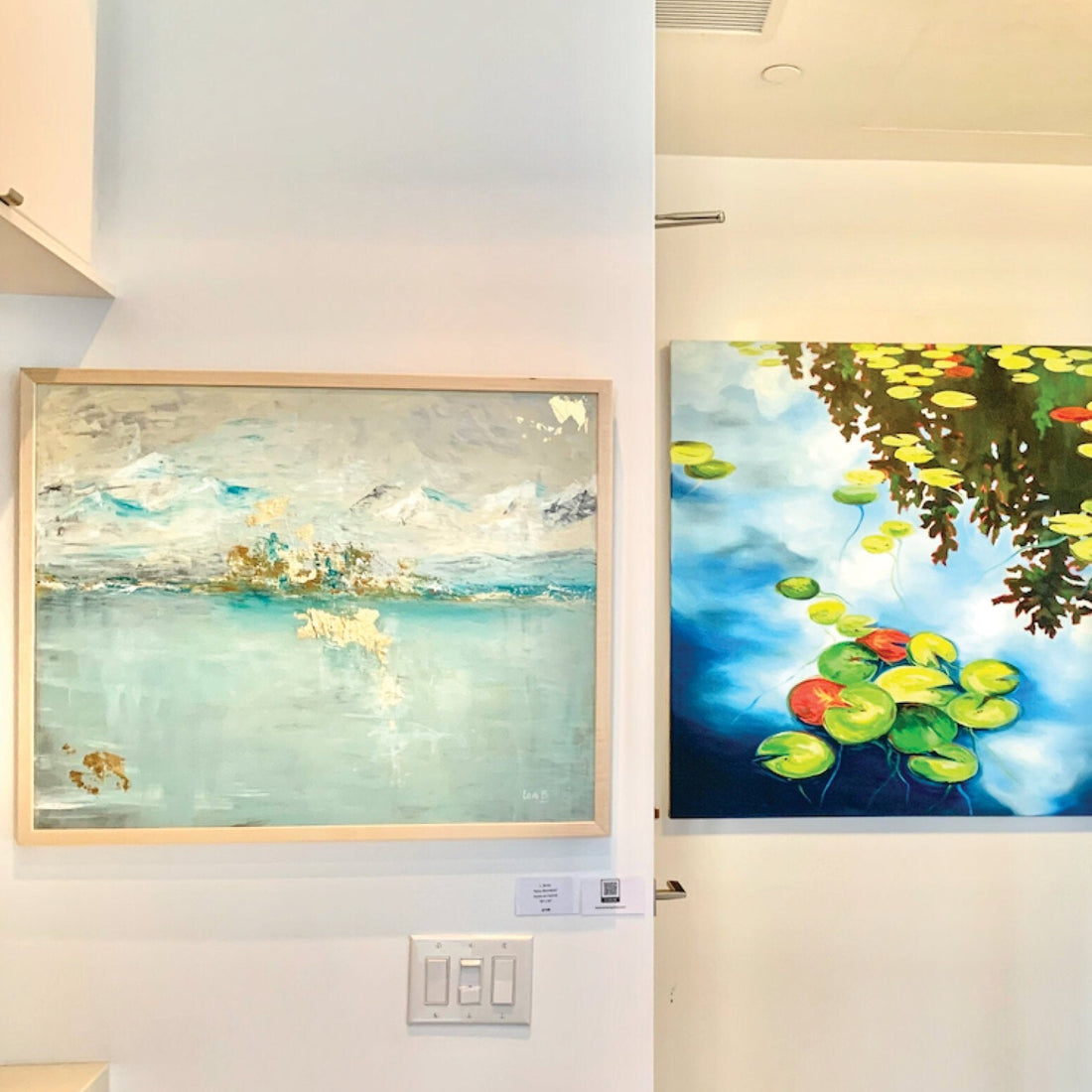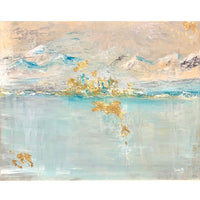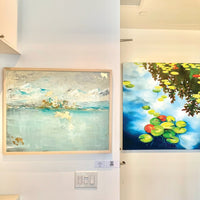 Misty Mountains, 30" x 24"
Acrylic on Canvas. 
Mountains symbolize a higher perspective and being able to see from a loftier point of view. They are also a symbol of constancy, eternity, firmness, and stillness. The shape of a mountain expresses multiplicity, the expanding universe, and materialization. In mystic teachings, the mountain represents the point of contact between heaven and earth.
Blue symbolizes serenity, stability, inspiration, or wisdom. It can be a calming color and symbolize reliability. Gold is a cousin to the color yellow and the color brown and is also associated with illumination, love, compassion, courage, passion, magic, and wisdom.
Framed in a wood natural maple frame.
Ontario-based artist Lori Burke draws from her inner voice and is guided by intuition as she expresses passion and movement in every piece of her work. She 'feels' her art and lets her instincts guide each direction as a piece evolves on the canvas.
The artwork is sold in perfect condition.
Includes signed certificate of authenticity.
Learn more about Shipping and more at Buyer's FAQ.