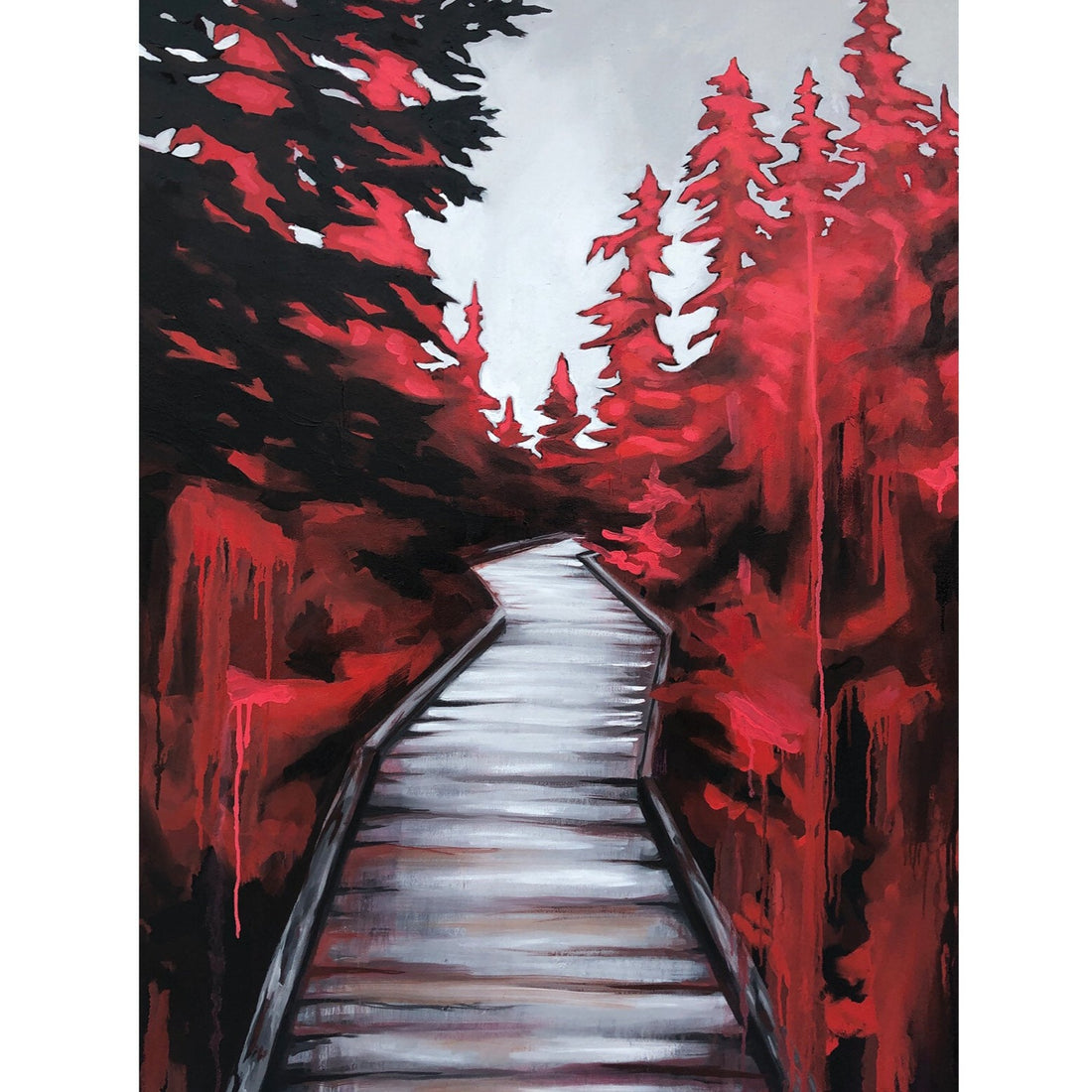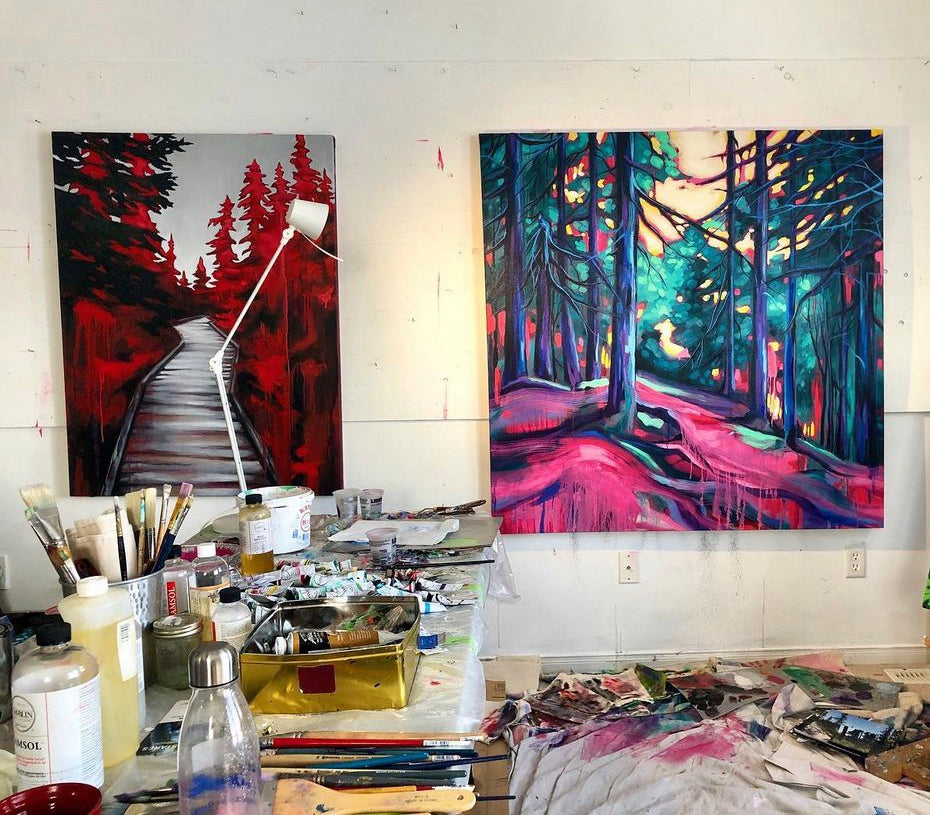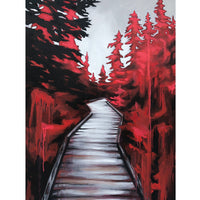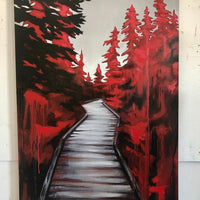 "Pukaskwa Boardwalk," 36" x 48"
Oil on Canvas.
"Pukaskwa National Park is situated along the rocky shores of Lake Superior: picture towering cliffs, windswept spruce, secluded sandy beaches, and lush boreal forests - a truly mystical place. This painting was inspired by the park's beautifully maintained boardwalks that protect important but fragile ecosystems like sand dunes and wetlands. I wanted to evoke a sense of mysticism I felt when walking on these boardwalks at dusk."
The inspiration for Toronto-based artist Marta Stares comes from her canoe and backcountry camping trips in Northern Ontario. During these remote excursions, she finds a deep sense of connection to water and land.  Her paintings are often framed from the canoeist's perspective, offering viewers a glimpse into what it feels like to paddle through remote places in Ontario. 
The artwork is sold in perfect condition.
Includes signed certificate of authenticity.
Learn more about Shipping and more at Buyer's FAQ.