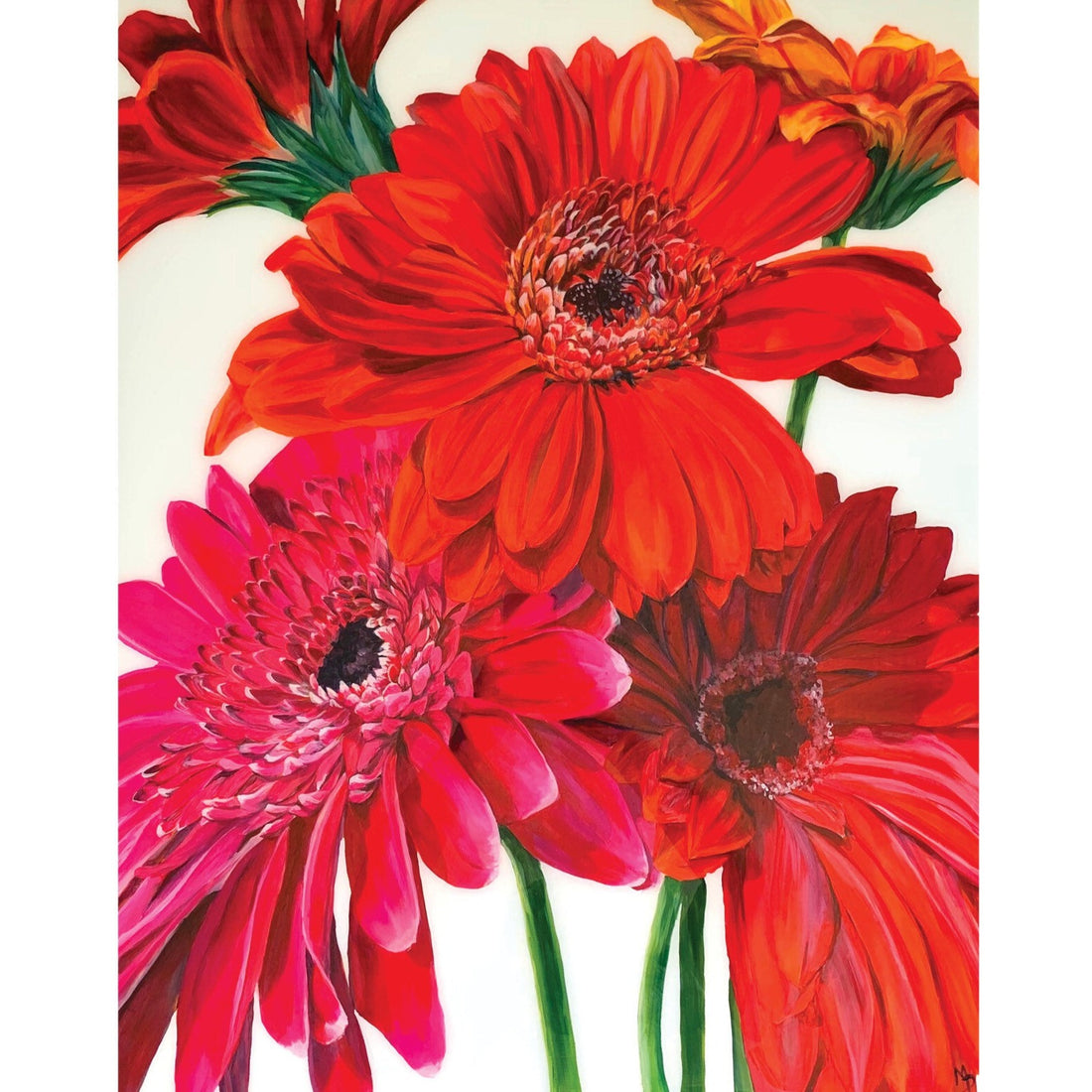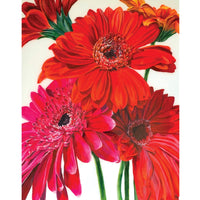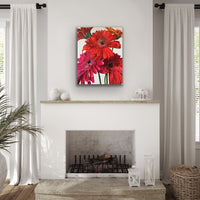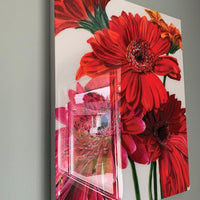 Warm Days Ahead, 30" x 24"
Mixed Media (Acrylic and Resin) on Wood Panel. Framed in black frame.
The warmth of these beautiful Gerbera Daisies invokes the hope and anticipation of warm happy days spent enjoying the beauty of nature. The red pinks and oranges pop against the pale blue background. This piece is finished with glossy resin and painted sides for a finished look.
Elmira-based Canadian artist Melissa Passmore uses the power of colour in nature to invoke emotion and reflection of the moment at hand. A lack of background removes additional distraction and places the focus on the movement and light of the petals. She hopes that it highlights the beauty of a single moment in time that is there for us all if we endeavor to look for it.
The artwork is sold in perfect condition.
Includes signed certificate of authenticity.
Learn more about Shipping and more at Buyer's FAQ.