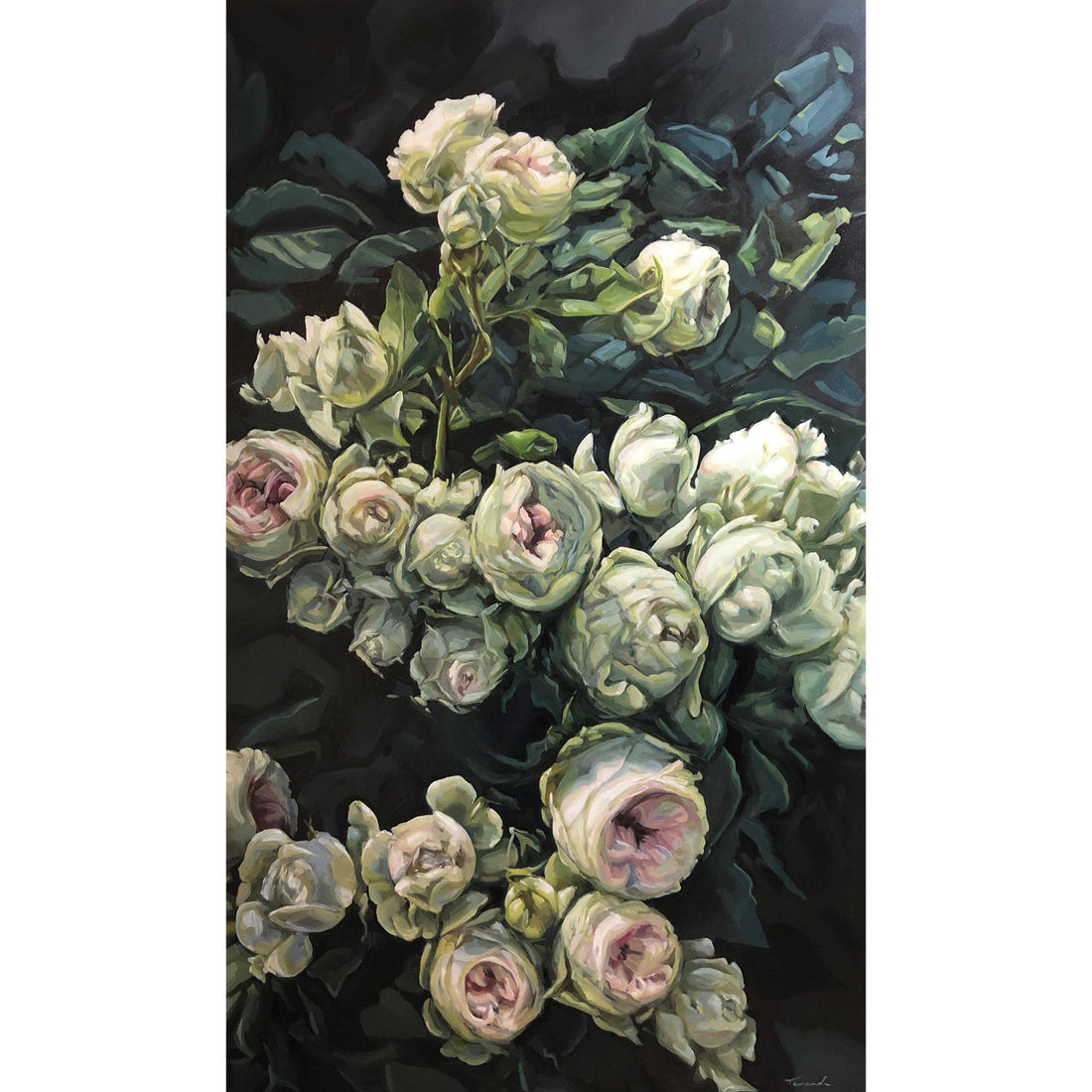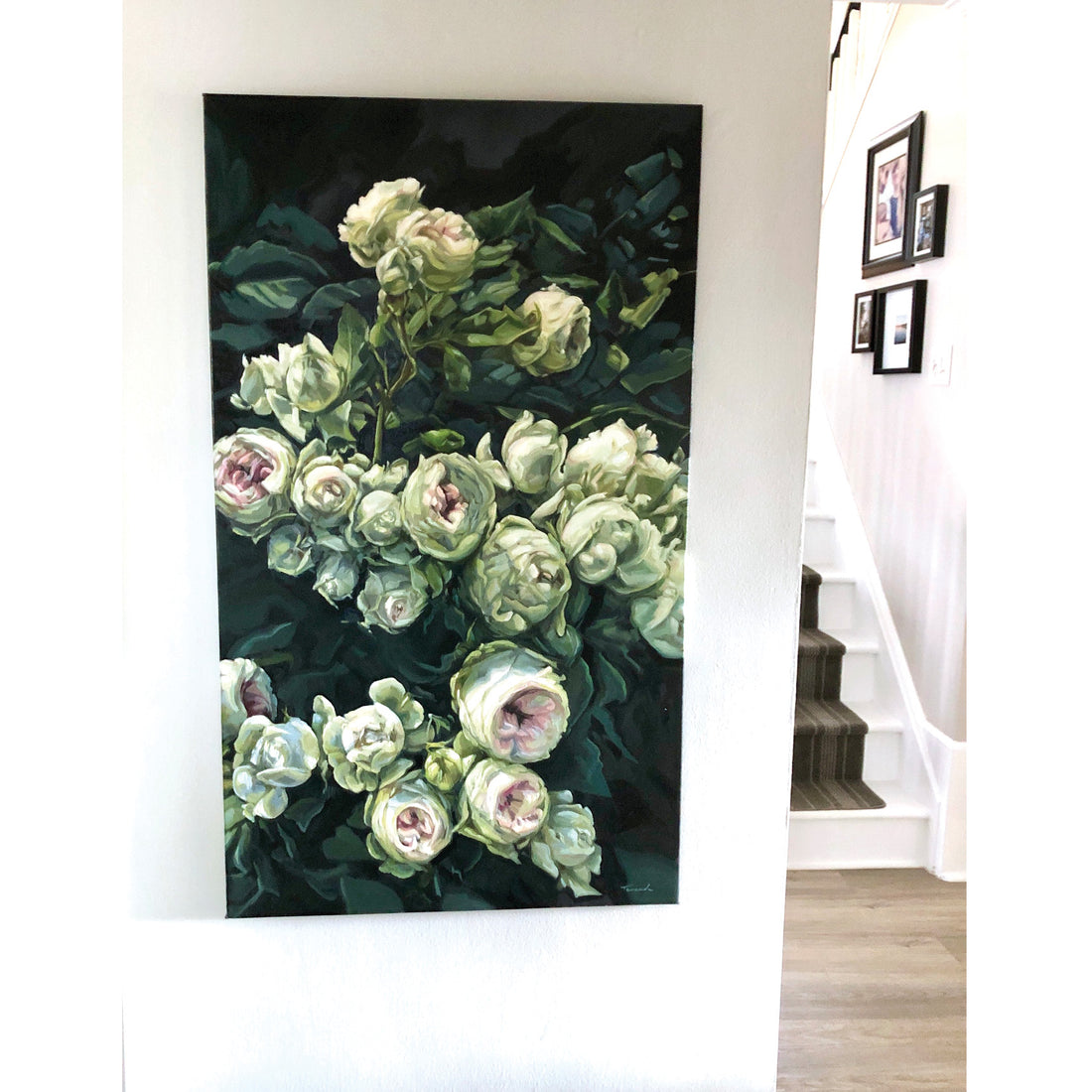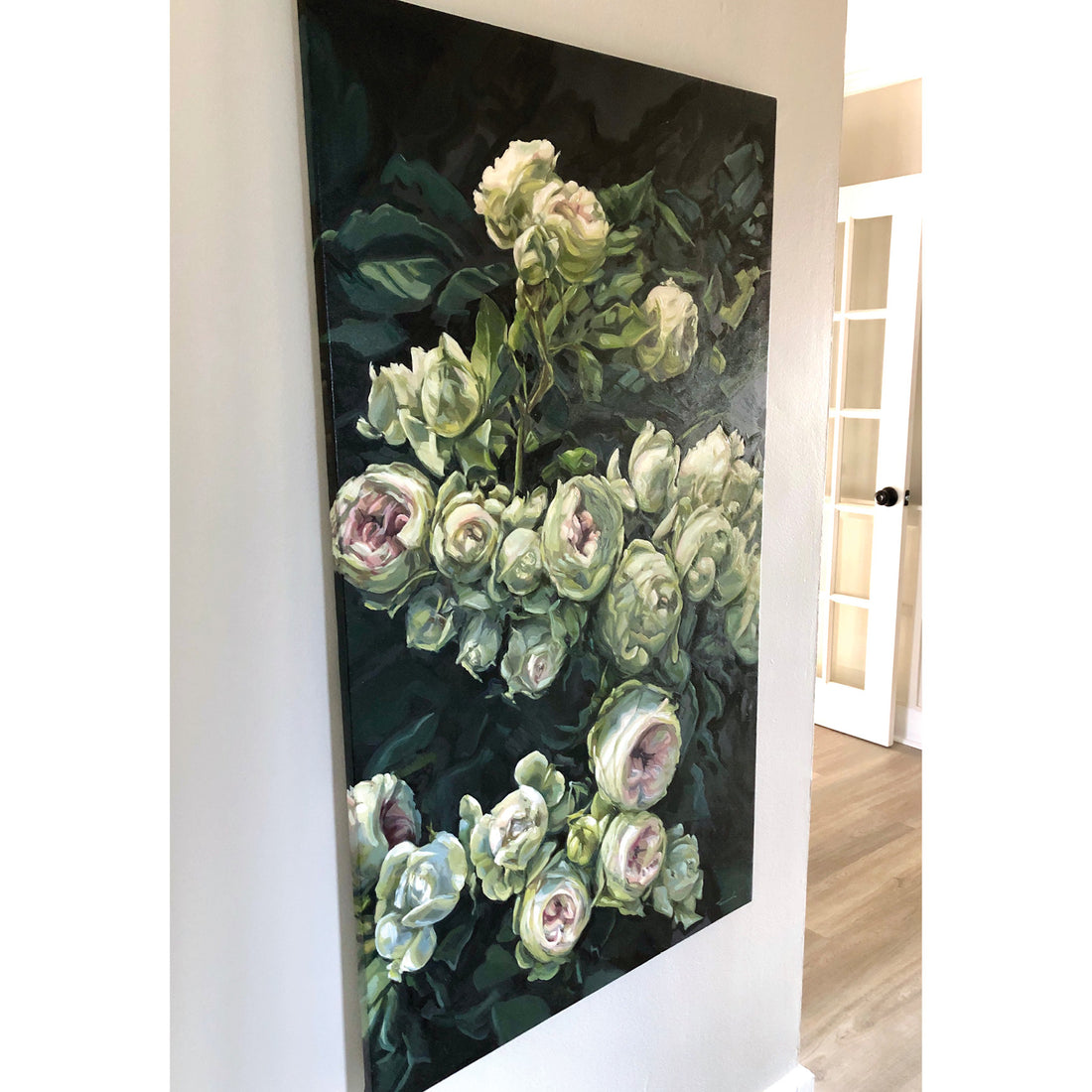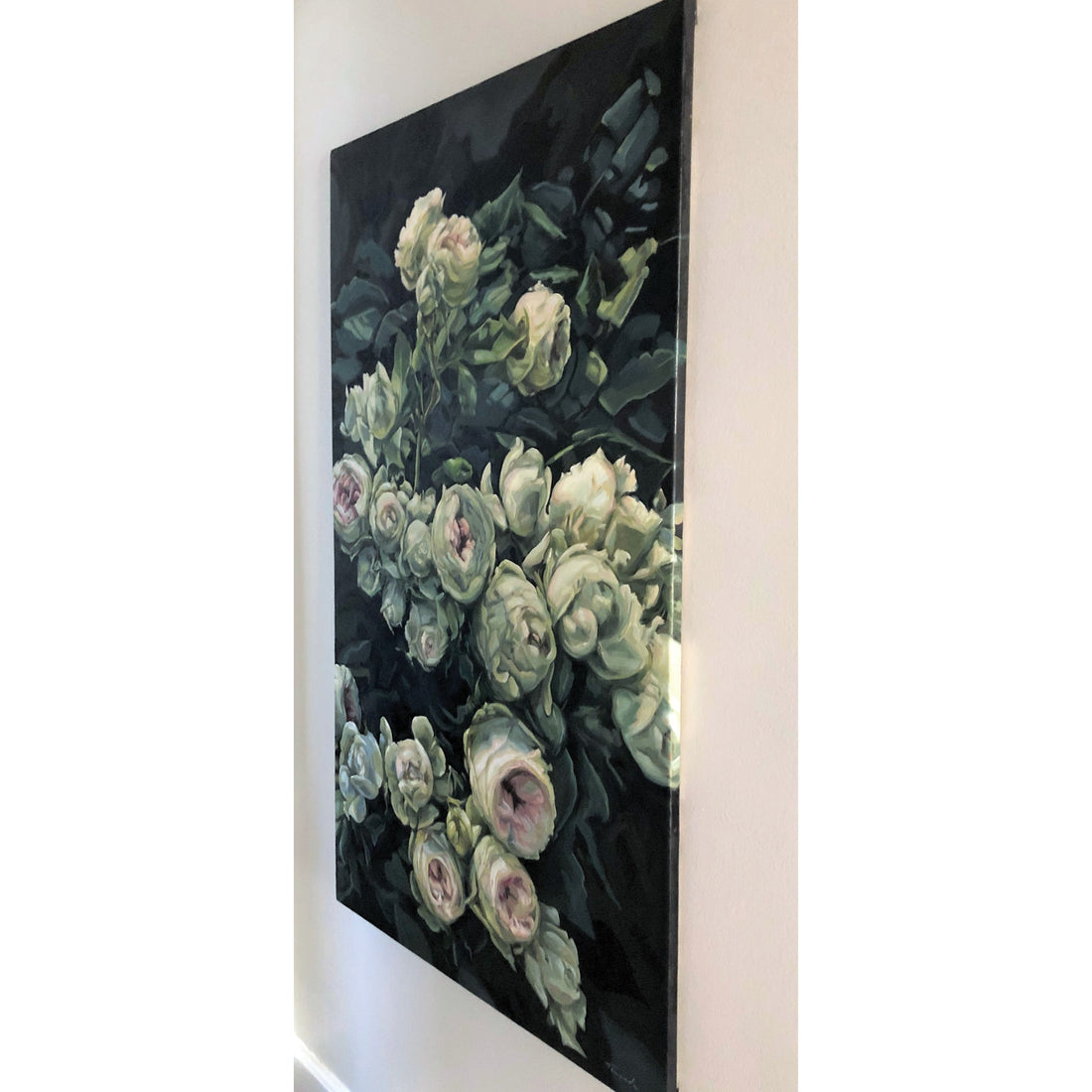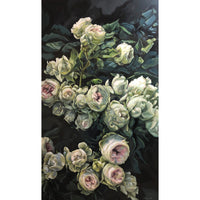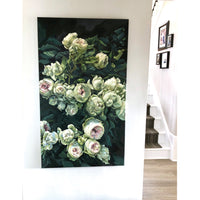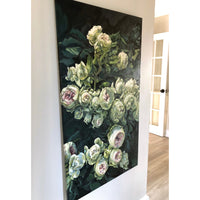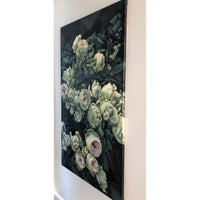 Oil on Canvas.
30" x 40" x 0.875"
"When I started painting "Midnight", I attempted a different palette altogether than I was used to. I wanted a quiet, but moody atmosphere. I played around with the different blues and greens, even the creams and whites altered as I continued my journey of the process. 
It is hard to be a Canadian and not be influenced by the Group of Seven, with their dynamic lines and colour palettes. I feel this floral painting gravitates towards this (much like my landscapes tend to). Although I am using composition and direction like I normally do I feel it's with more stylization, more implication in the paint strokes.

Midnight is my interpretation of a midnight rose garden, in the heat of summer.
Deep in the dark of a summer's night you'll hear the sounds of crickets chirping in the cooling, misty air.  To feel a breeze, gentle against your skin and hear the rustle of leaves as the leaves sway ever so gently. This is the moment when the clouds cast aside and the moonlight streams down, bright like a sun collecting pockets of deep shadows and highlighting the petals. These are the sounds of a quiet summer's night.

Midnight is dreamy and moody, a nice place to get lost in."

Tamanda Elia is an impressionist painter who primarily works with oil paint but varies her subject from landscape to still life. She has always been interested in Art and was credited with many awards and honors in Art in school. After obtaining a Visual and Creative Arts in Design Diploma from Niagara College, she then headed off to Halifax to receive her Bachelor of Fine Arts in fine art from NSCAD University. After many years she is now an International artist selling works to private collections in Europe, Australia, USA, and Canada.
The artwork is sold in perfect condition.
Includes signed certificate of authenticity.
Learn more about Shipping and more at Buyer's FAQ.