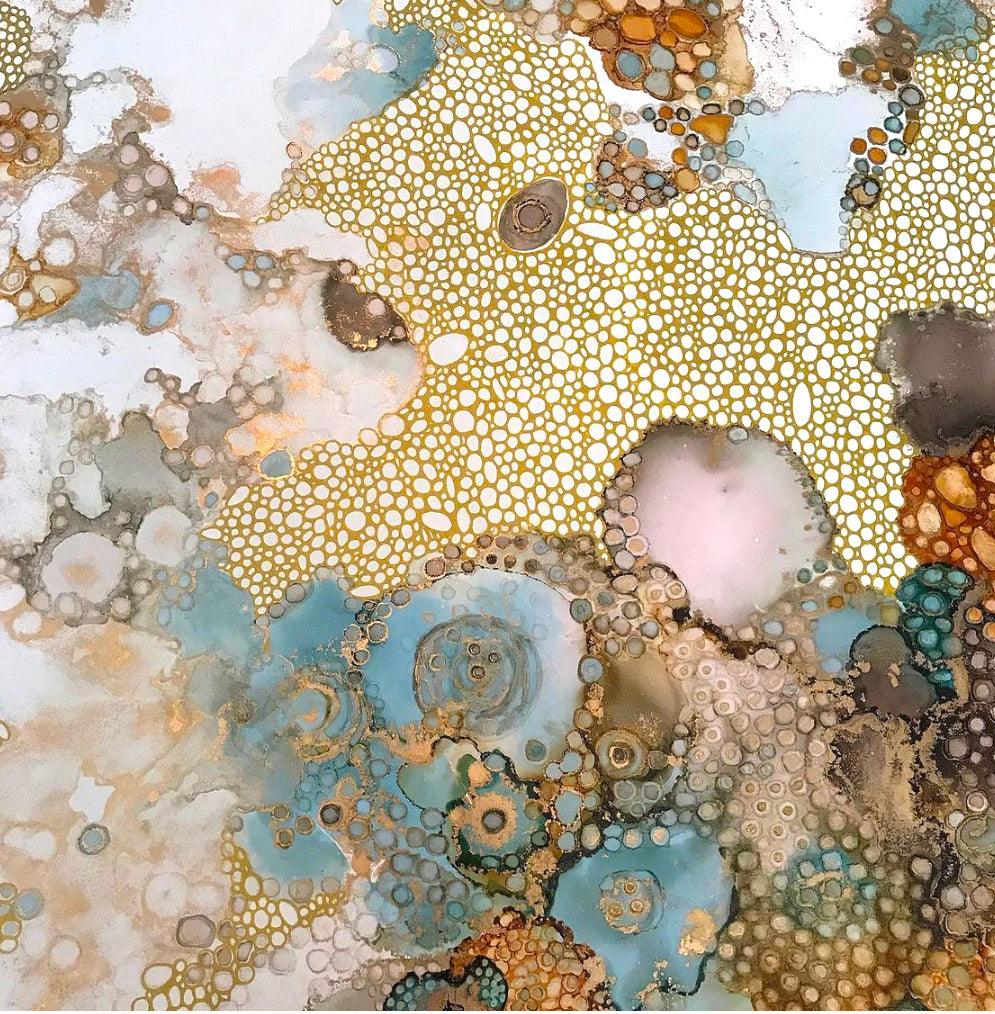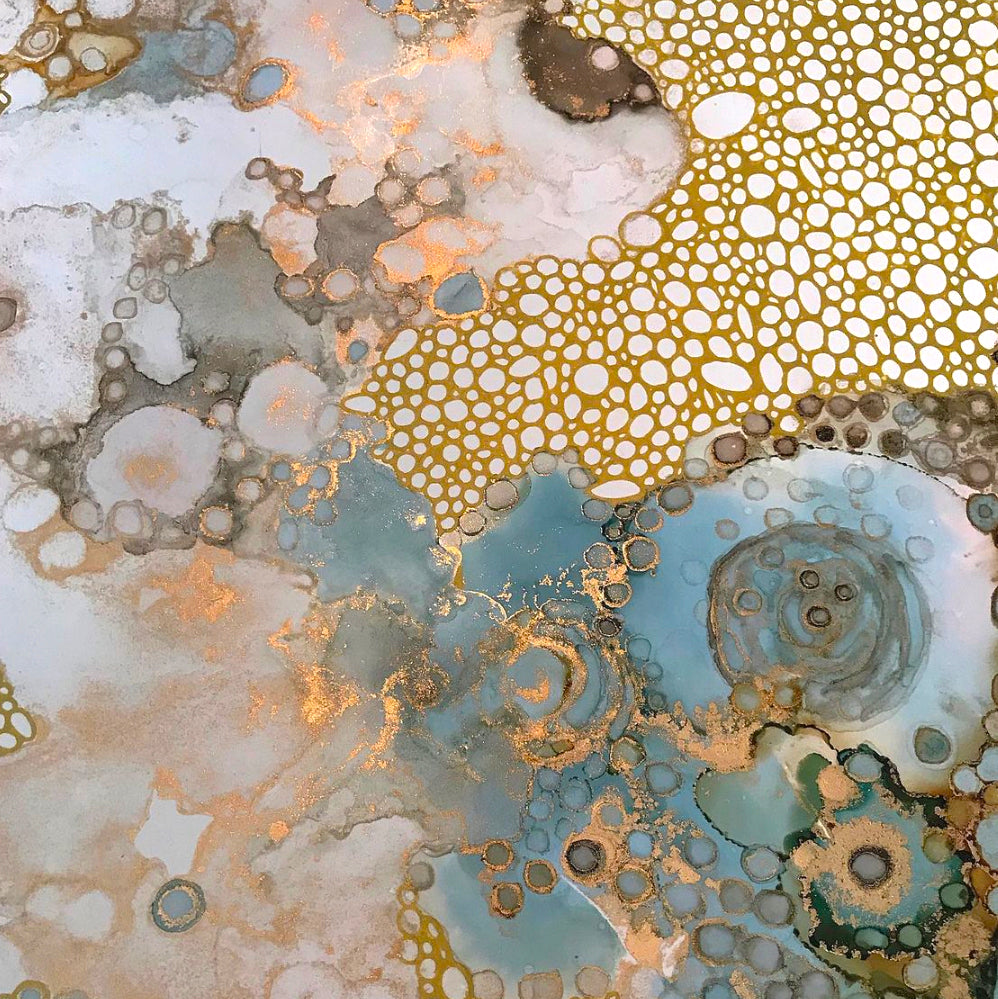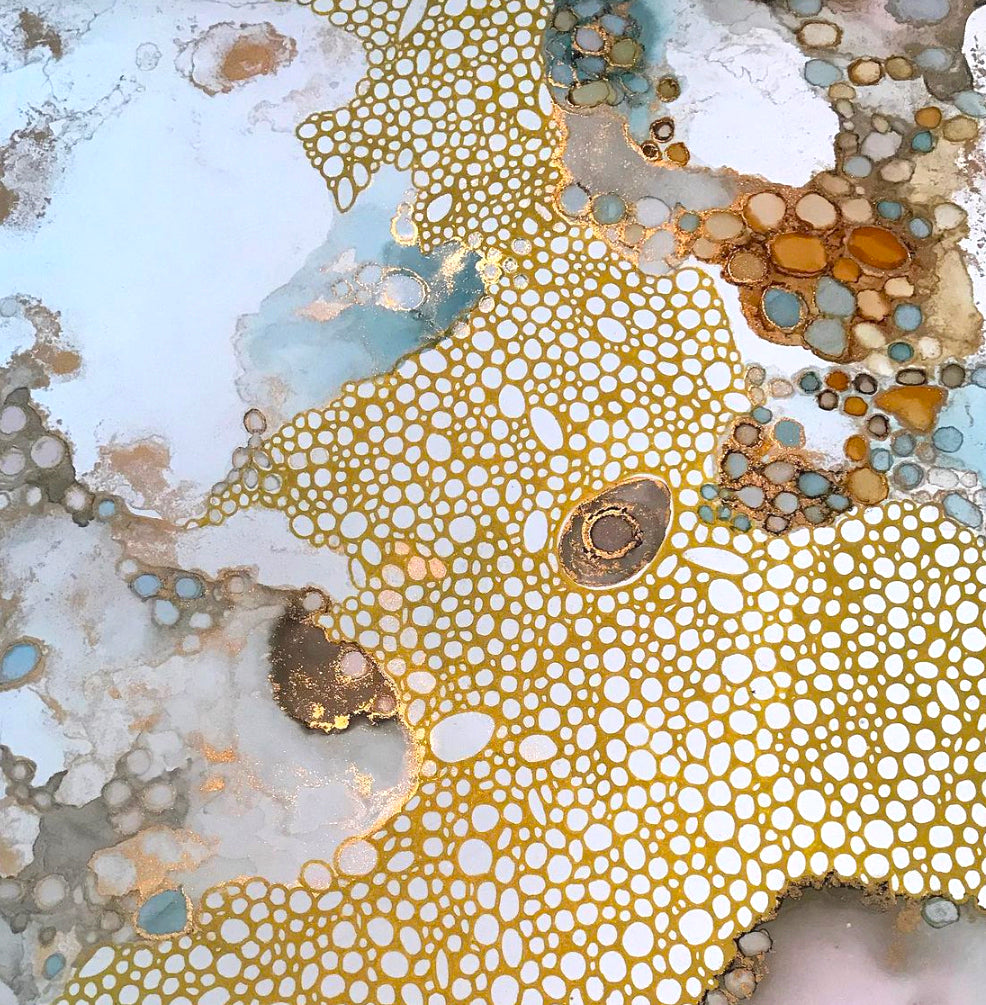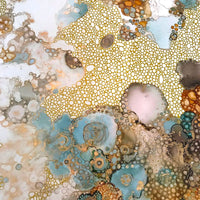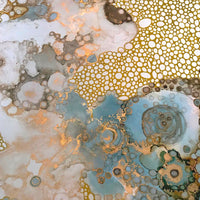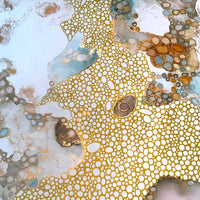 "Beyond Infinite," 30" x 30"
Alcohol Ink on Yupo Paper and Wood Panel. 
 "Your limits are somewhere up there, waiting for you to reach beyond infinity."
A homage to Gustav Klimt, one of her great influences, she is fascinated by the interplay of light and shadow, and how the richness of the metallic gold brings out the depth of the painting. Attention to detail is a form of mediation, every stroke and form expressing deep emotion and a sense of calm. She works a lot with circles, as it is a symbol which represents the notions of totality, wholeness, eternity, the infinite.
Toronto-based abstract artist Mishel Schwartz's primary medium is alcohol ink — a medium she discovered by exploring the art scene on social media. Intrigued, she began experimenting with the inks and slowly developed a technique wherein layers of colour are added and intricate details are then carved out of the layers, giving her work great depth and mystery. 
The artwork is sold in perfect condition.
Includes signed certificate of authenticity.
Learn more about Shipping and more at Buyer's FAQ.