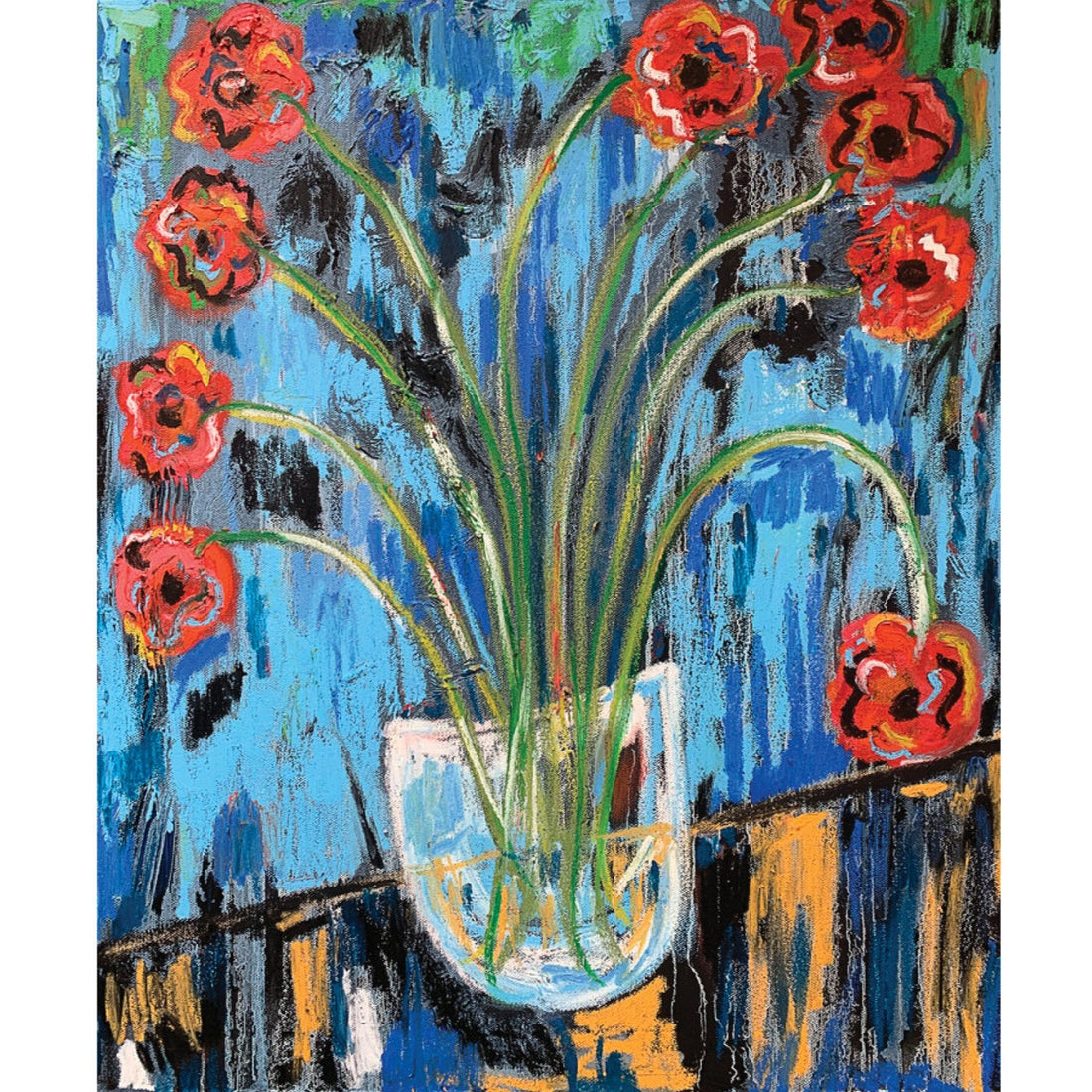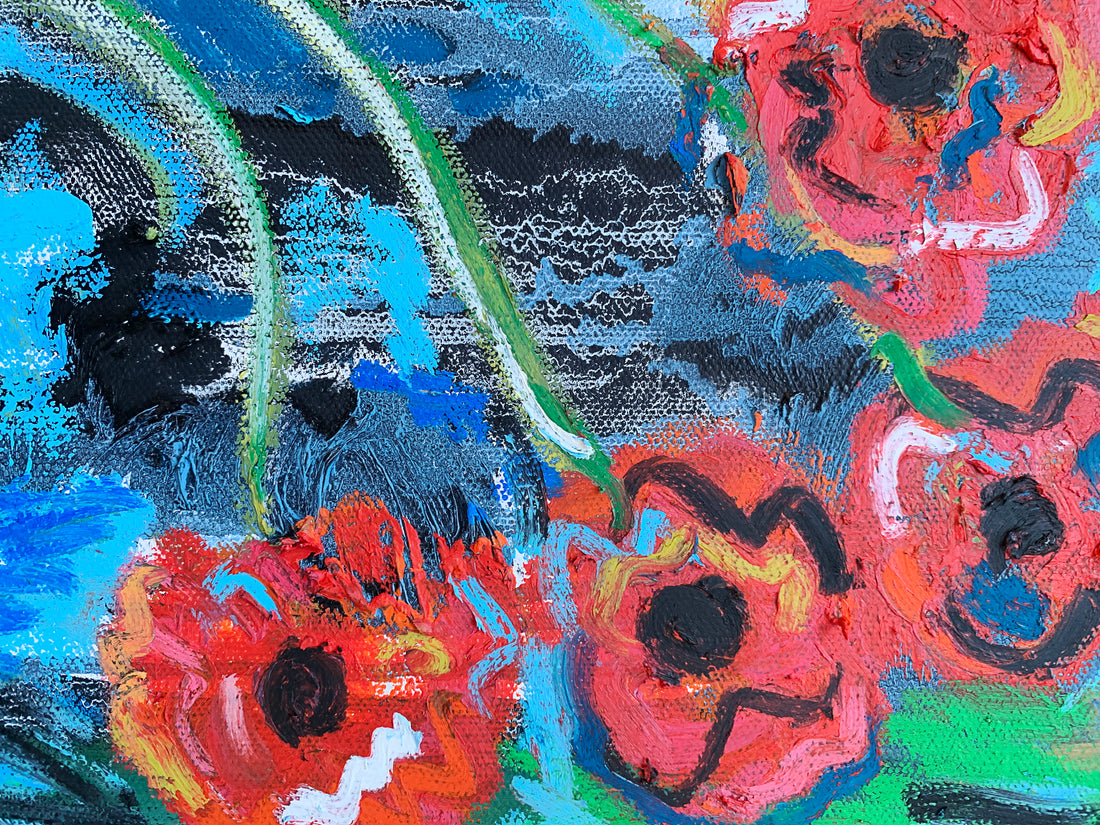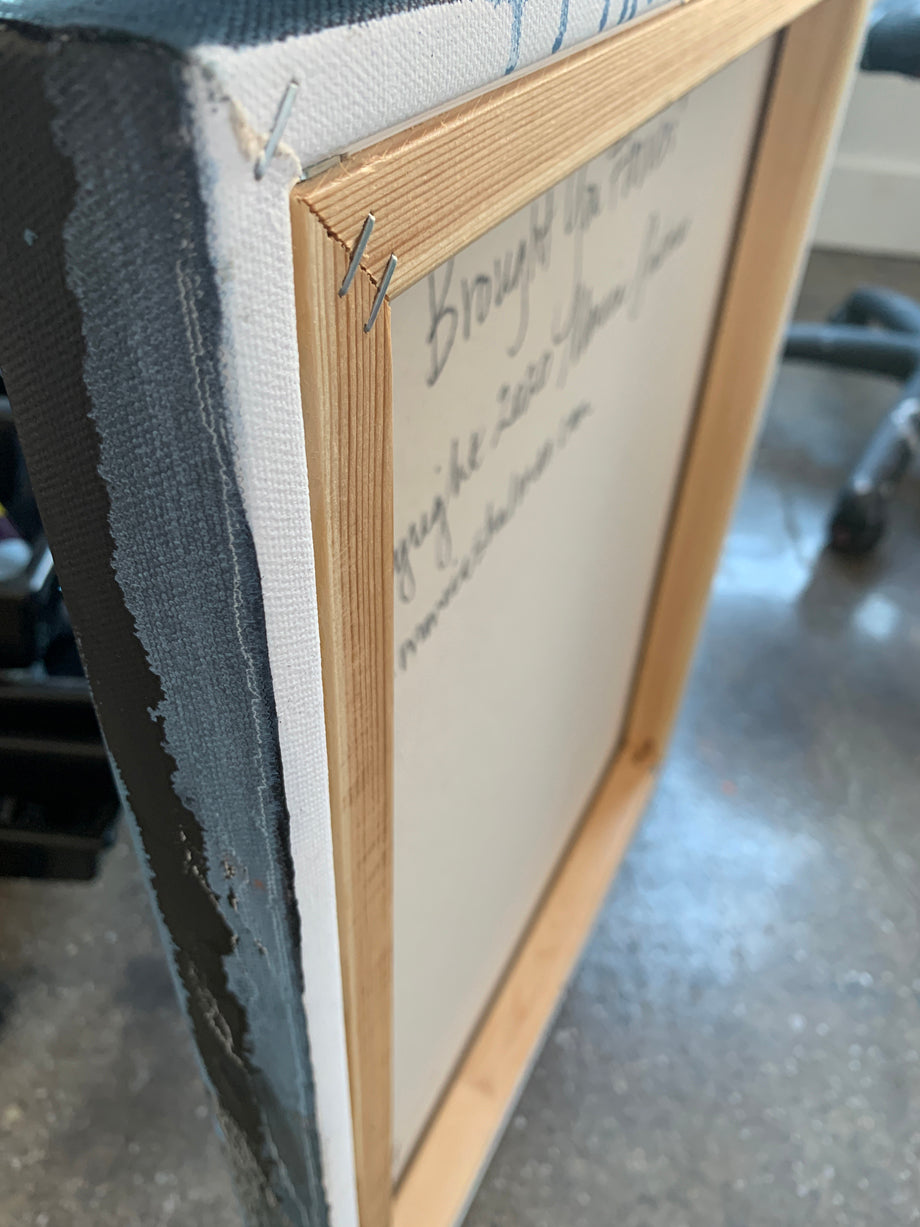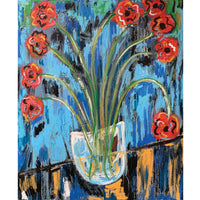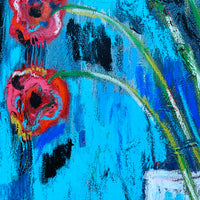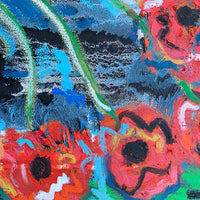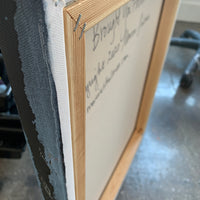 "I Brought You Flowers," 24" x 20"
Oil Paint and Pastel on Canvas.
"The inspiration and motivation I find from being outdoors in nature are unlike any other. For me, it is a total sensory experience that I channel in my artwork. In the lower Hudson Valley of NY near where I live and where my studio is located, the sounds of nature - sometimes just a breeze rustling through the trees, deer running in the woods nearby, or the sound of birds and even on occasion a falcon soaring over the Palisades- can sound like a whisper or crescendo depending on your mindset.   I love to watch the light around me - the way it filters through the trees or the way it seems to dance on the ground. I love to feel the crunch of the leaves and dirt under my feet. I fill my lungs with air and inspiration that I then take to my studio to put on a canvas. I work to capture the energy of the natural world and bring it to my art intuitively through gestures, bold strokes, layers, color, and texture. 
Last year I started to draw mini-portraits and mini paintings that became small illustrations and almost like a diary of this time. I turned inward. I realized I was focusing on the thing that really mattered - our well-being. I started to experiment with oil pastel - a medium I hadn't used for over 20 years - and I remembered how much I loved the texture they create and the ease with which they glide across the paper and canvas. My home studio can't be used for creating large-scale oil paintings because of the fumes and lack of ventilation but I didn't have to worry about that with oil pastels. 
This has been a period of self-reflection to push myself and try to understand this world and where I fit. When I'm creating I'm always thinking about the concept of excavation and discovery and how we can grow when we dig at the layers of ourselves — with all this time to think I got closer to the root of it and saw myself in a new way, trying new things, knowing what's truly important, being ok with having no clue what's next, and accepting that some things are out of our control."
-Monica
*Work will be shipped from New York directly from the artist's studio. It is signed at the back and comes with a certificate of authenticity. *The buyer is responsible for any import charges based on their country of residence. 
Monica Shulman is a contemporary artist whose brand of gestural abstraction is a form of story-telling and draws attention to the singularity of her mark-making. A first-generation American of Cuban and Argentinian descent who left her career as an attorney to focus on her art practice full-time, Monica Shulman lives and works in the lower Hudson Valley with her husband and their two young children. Her work has been shown at the American Academy of Arts and Letters in New York City, Photo LA, Art Market Hamptons, PULSE Art Fair, and the New York Mercantile Exchange, among others.
The artwork is sold in perfect condition.
Includes signed certificate of authenticity.
Learn more about Shipping and more at Buyer's FAQ.