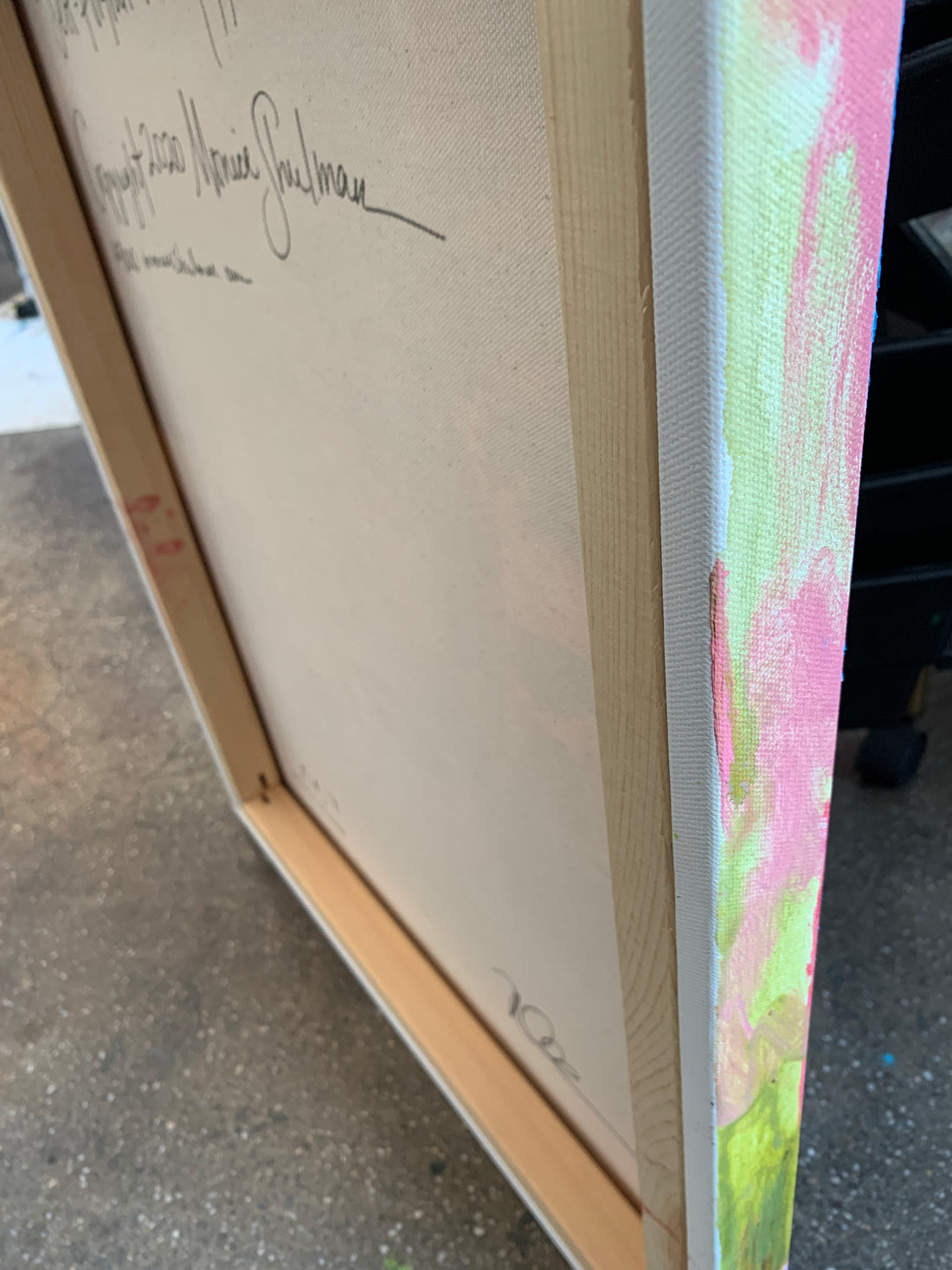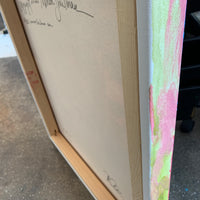 "Self-Portrait with Poppies," 24" x 20"
Oil and Pastel on Canvas.
"This has been a period of self-reflection to push myself and try to understand this world and where I fit. When I'm creating I'm always thinking about the concept of excavation and discovery and how we can grow when we dig at the layers of ourselves — with all this time to think I got closer to the root of it and saw myself in a new way, trying new things, knowing what's truly important, being ok with having no clue what's next, and accepting that some things are out of our control."
-Monica
Perfect for any room of the home, this abstract work will add a personal touch to your home decor. Select abstract art that is meaningful to you!
Work will be shipped from New York directly from the artist's studio. It is signed at the back and comes with a certificate of authenticity. *The buyer is responsible for any import charges based on their country of residence. 
Beautiful abstract by New York-based American artist Monica Shulmanwhose brand of gestural abstraction is a form of story-telling and draws attention to the singularity of her mark-making. A first-generation American of Cuban and Argentinian descent who left her career as an attorney to focus on her art practice full-time.
The artwork is sold in perfect condition.
Includes signed certificate of authenticity.
Learn more about Shipping and more at Buyer's FAQ.