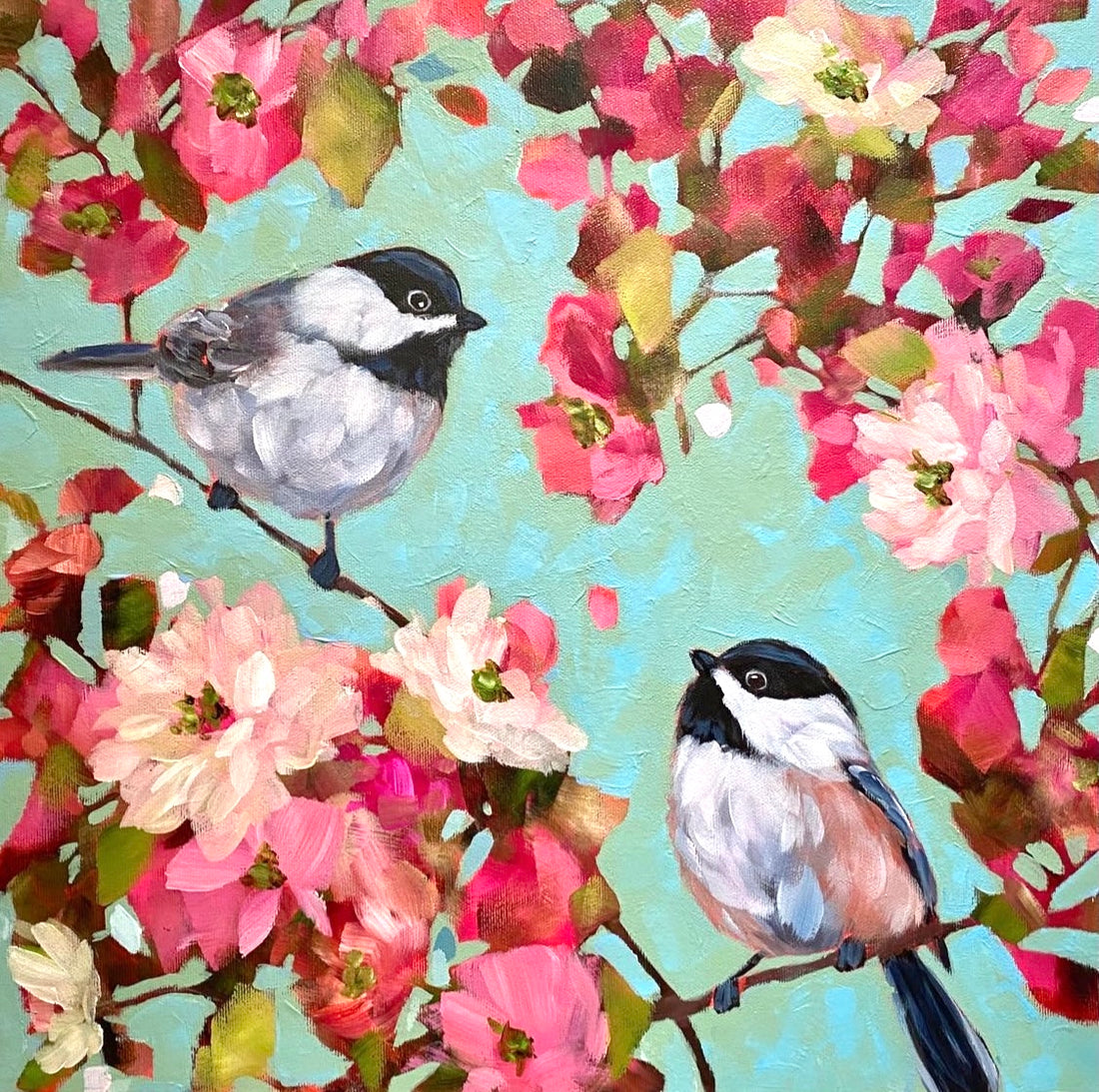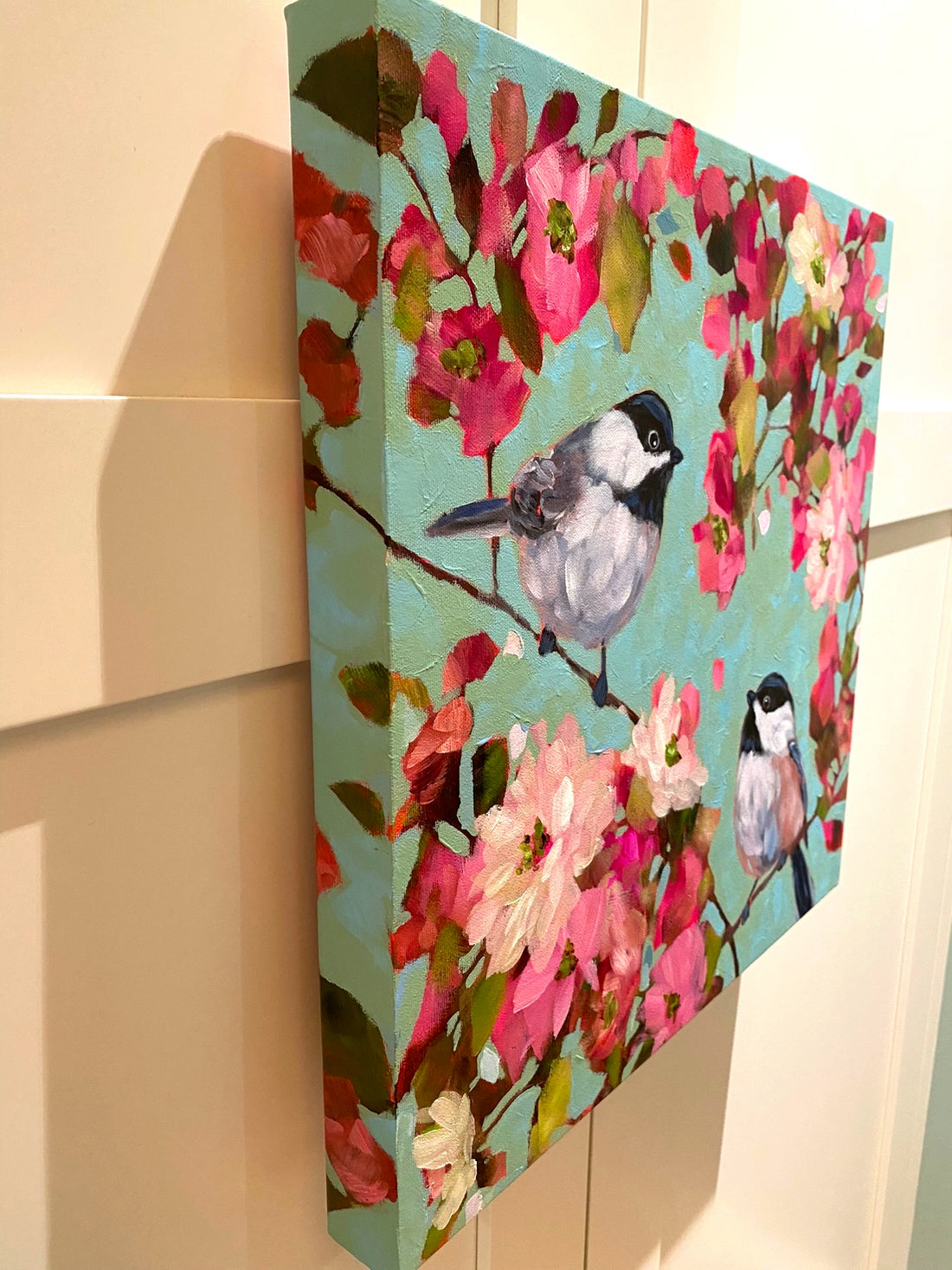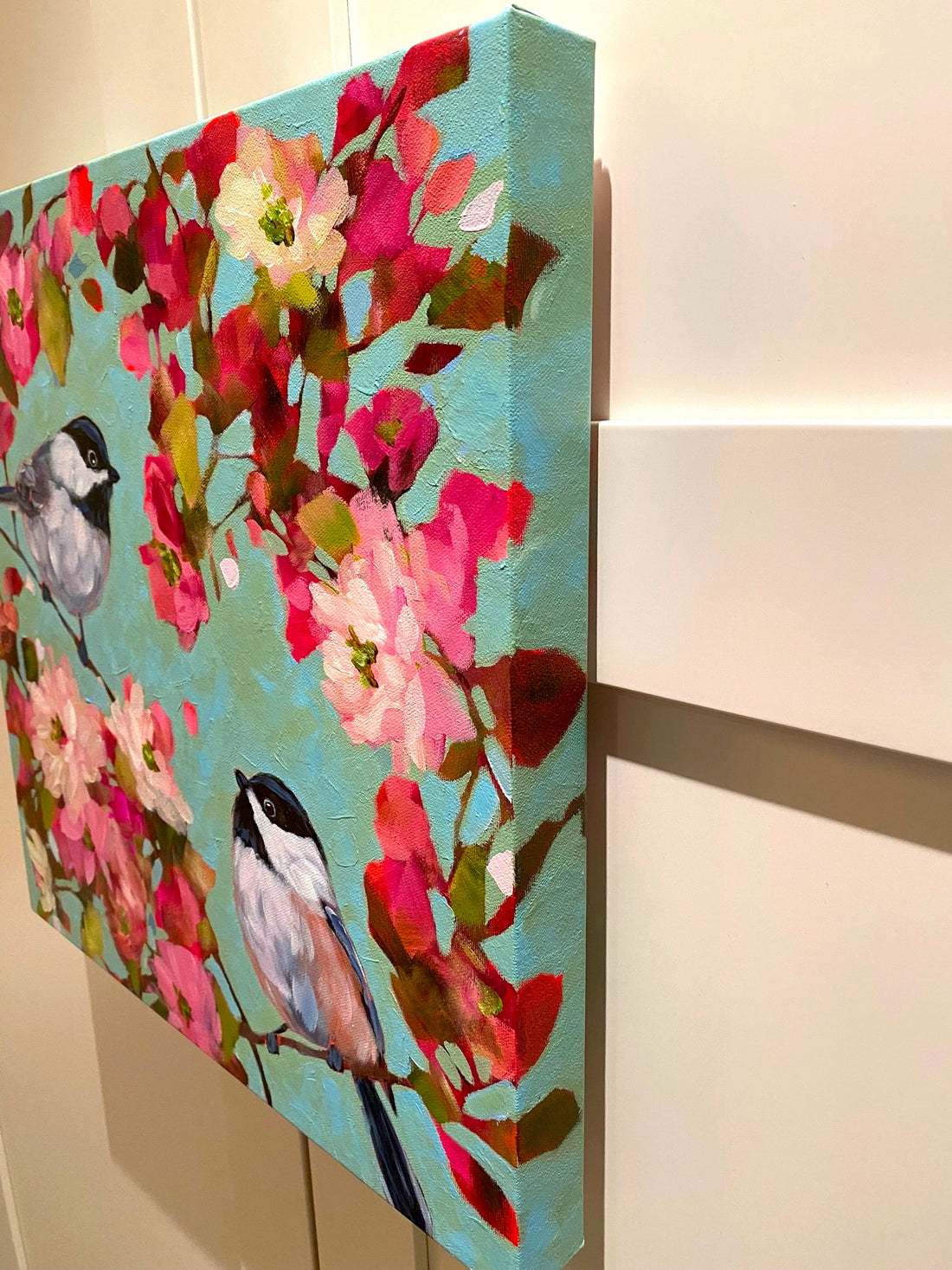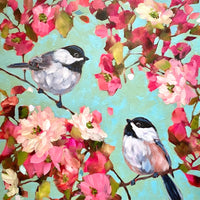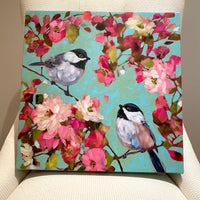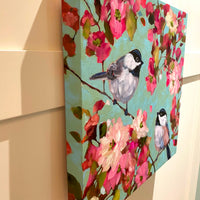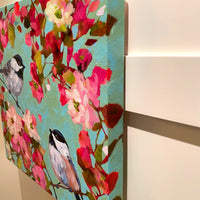 "My Feathered Friends," 16" x 16"
Acrylic on Canvas.
"The sound of birds stops the noise in my mind."
- Carly Simon
When I think of spring, the sweet sounds of birds chirping first comes to mind, even before the flowers start blooming. Their happy chirps, trills and sweet antics never fail to bring a sense of calmness and a smile to my face. My hope is that "My Feathered Friends" also brings you that same feeling of joy and tranquility to your home.
Halifax-based acrylic artist Raquel Roth is inspired by bold colours and the beauty of natural elements, especially florals. Raquel is constantly amazed at the range of emotions that art can evoke and she loves sharing the joy she feels when she is painting. 
The artwork is sold in perfect condition.
Includes signed certificate of authenticity.
Learn more about Shipping and more at Buyer's FAQ.