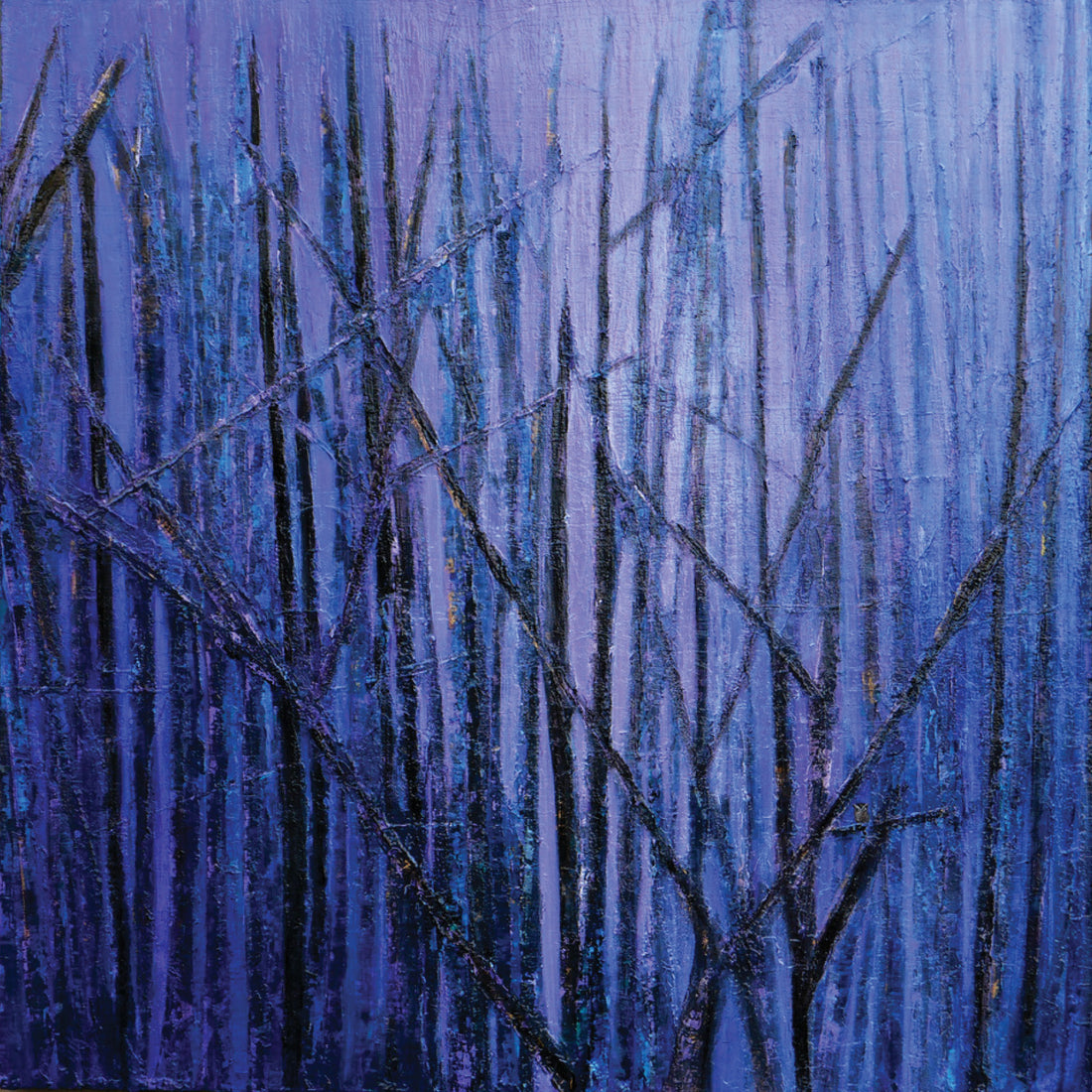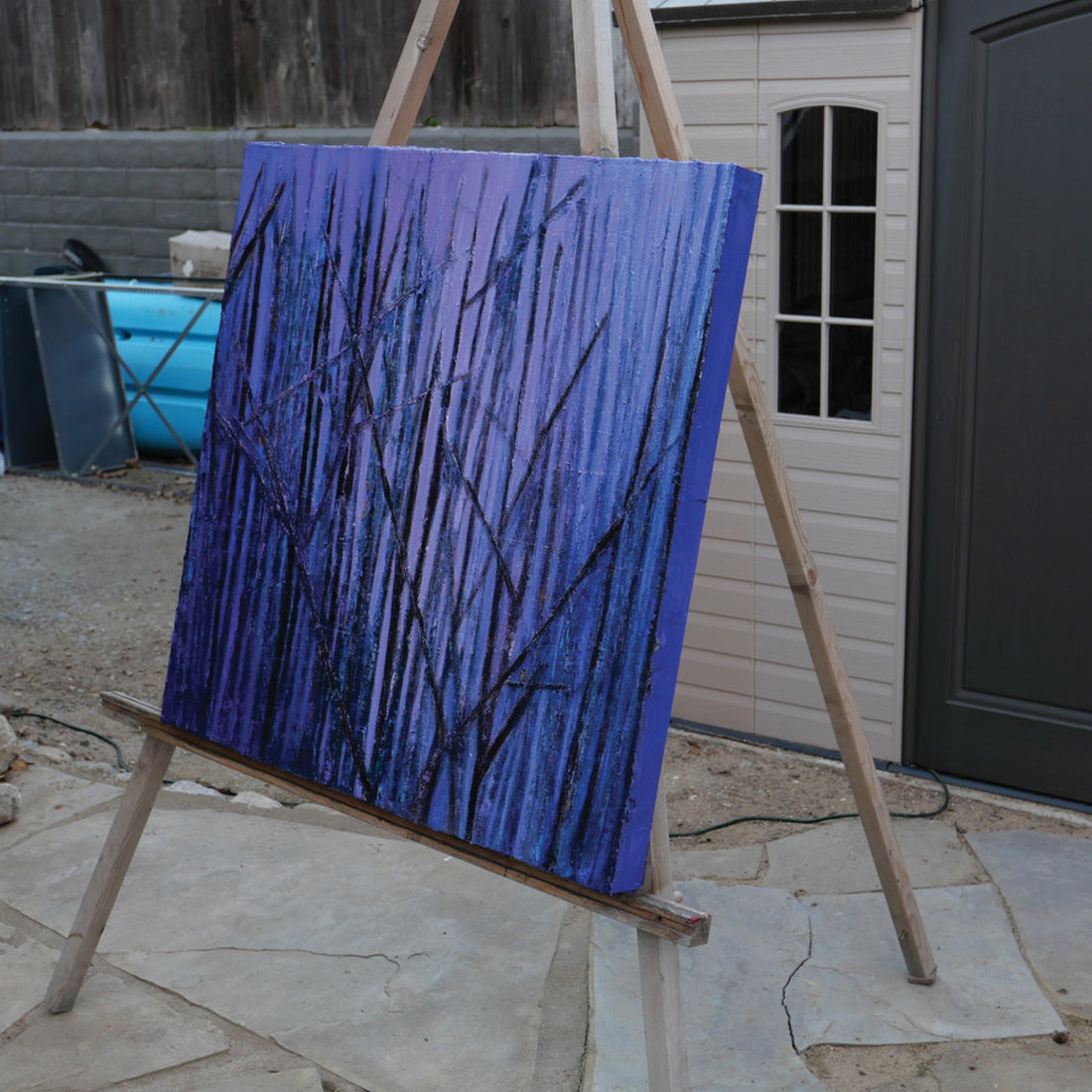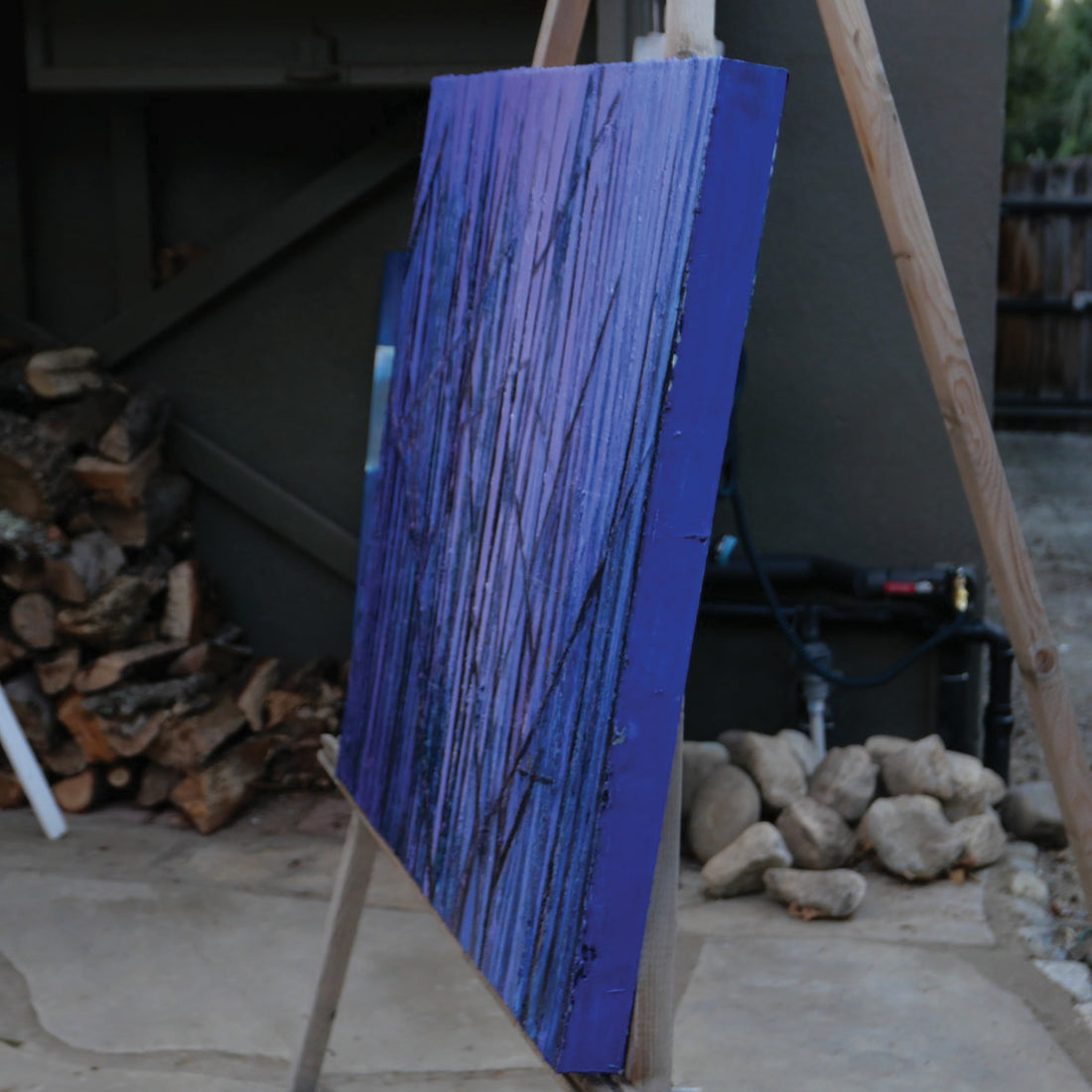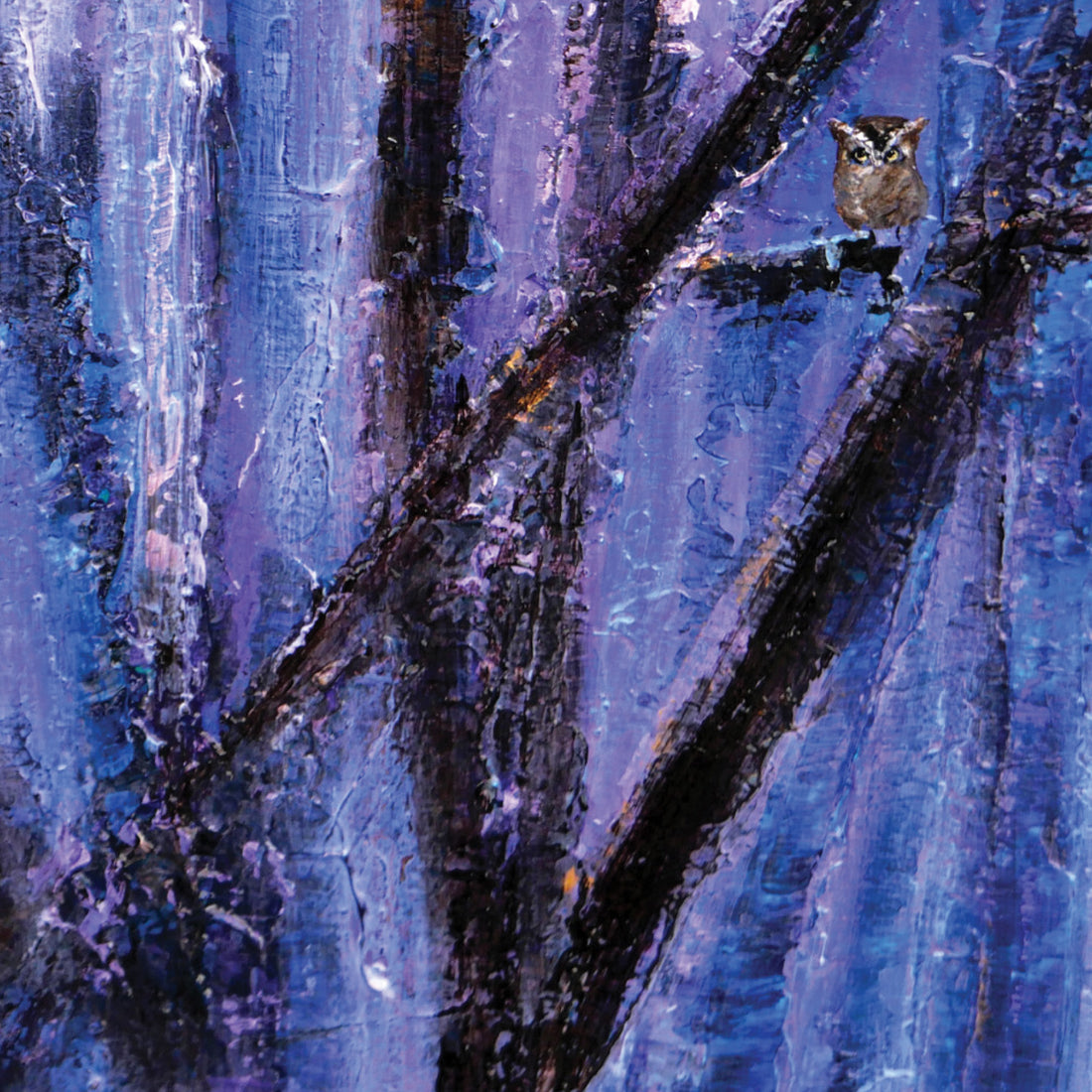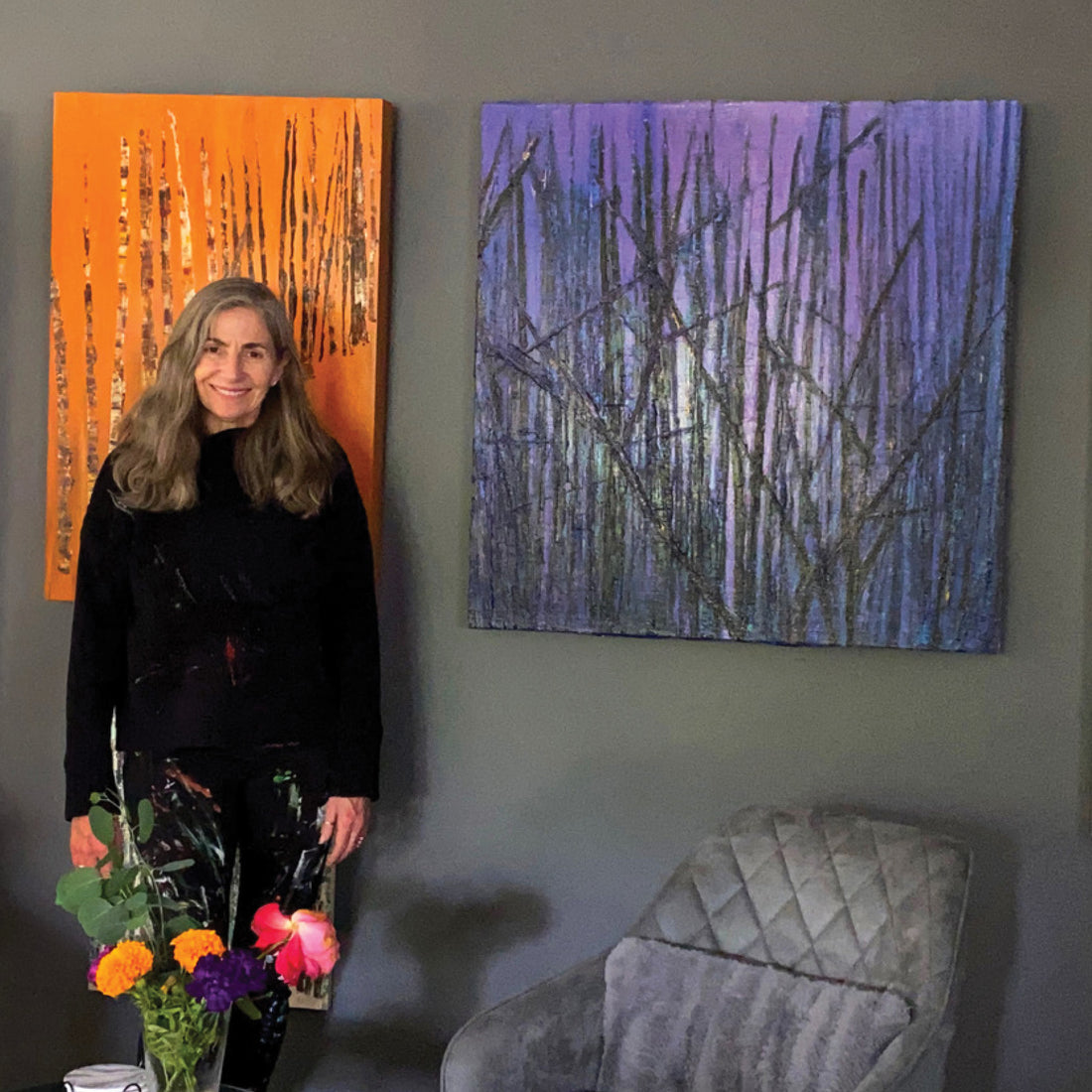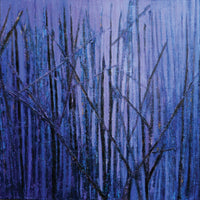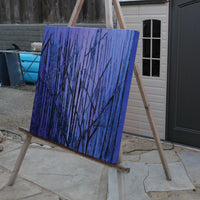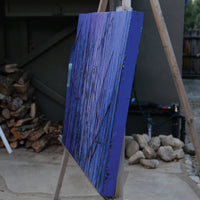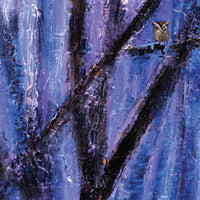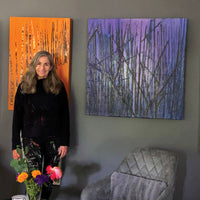 Acrylic on Wood Panel.
"Night Owl is part of the "Naked Trees" Collection. As in each of the pieces in this collection, a bird is embedded somewhere, sometimes obvious, sometimes not. In addition, I infuse essential oils into each painting, which enhances the energy of the piece.
The night owl in this painting is playful and sweet and challenges the viewer to find her. I chose the color purple to offer strength and healing, whether it's for the forest, a wound or a broken heart. The trees in this collection portray winter, a time of going inside, perhaps to contemplate or to rest. The branches may be bare during winter months, but life continues, patiently, as do the birds as they wait for spring to return and a time of renwal."


This stunning work will be shipped directly from the artist's studio, located in California, U.S. It is signed at the back and comes with certificate of authenticity. 
*The buyer is responsible for any import charges based on their country of residence.
California-based artist Robbie Kaye creates distinctive paintings with the goal of producing a provocative aesthetic that invites conversation and interpretation. Whether literal or abstract, the artist sees her work as an ongoing journal, one that has provided her a voice to express what she otherwise might not.
The artwork is sold in perfect condition.
Includes signed certificate of authenticity.
Learn more about Shipping and more at Buyer's FAQ.