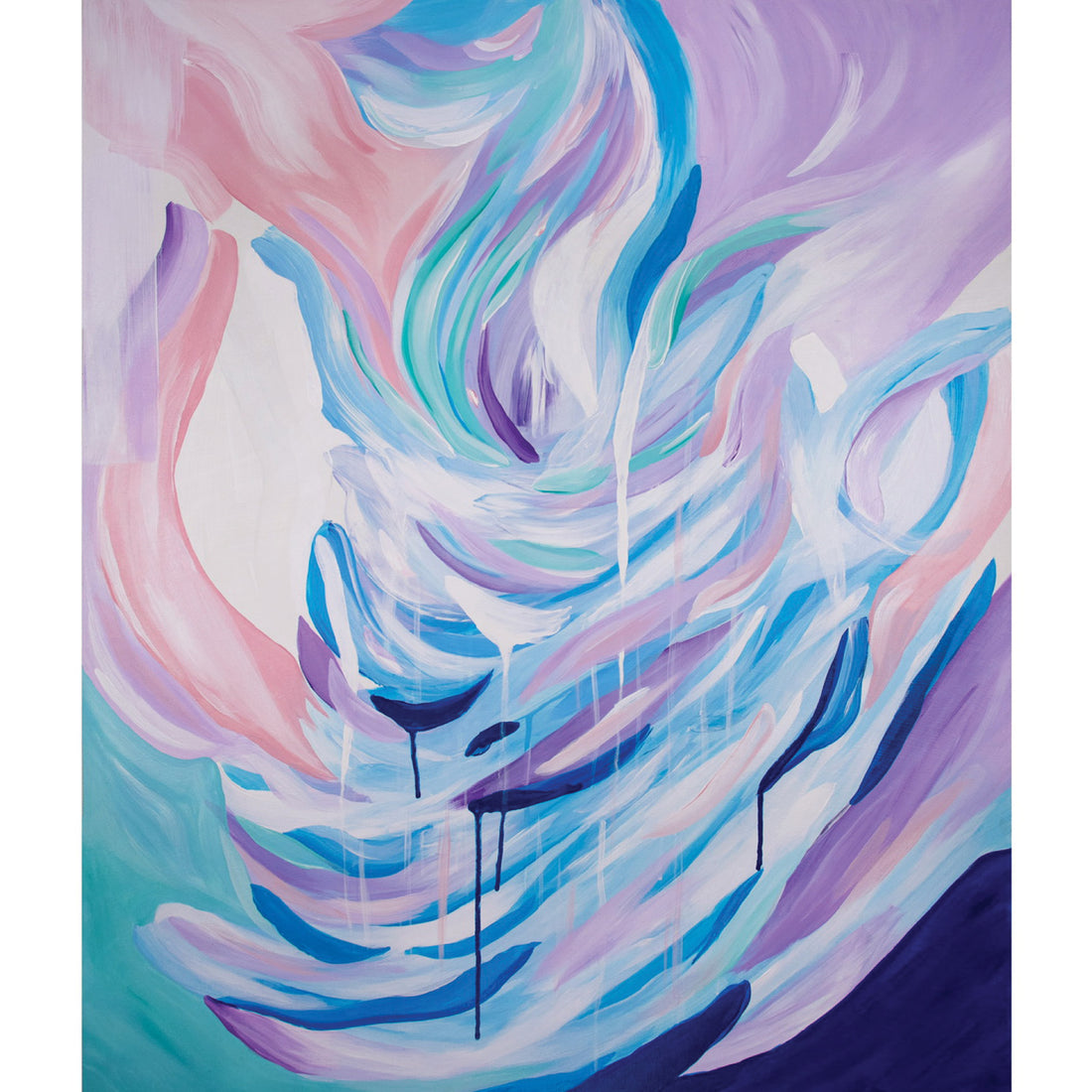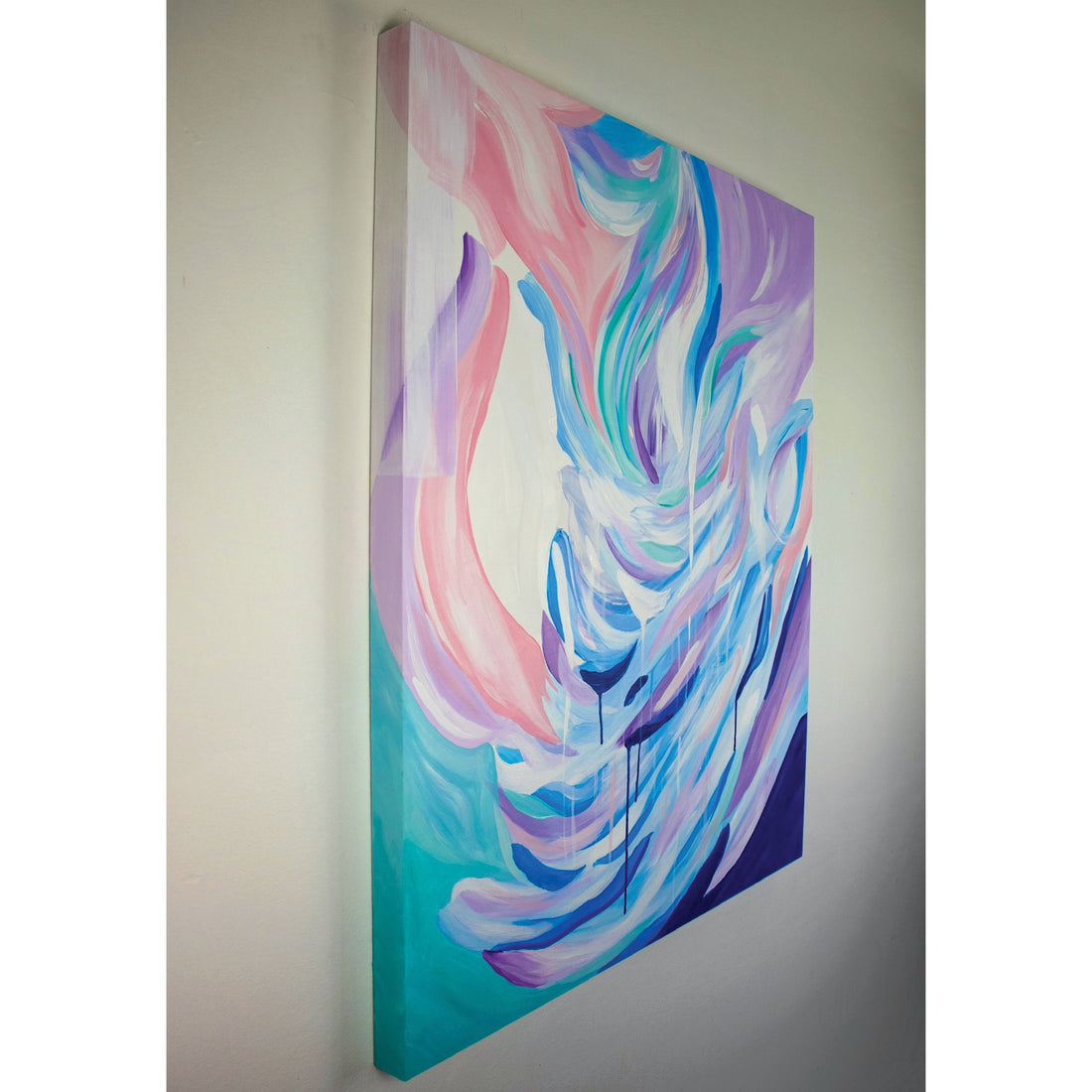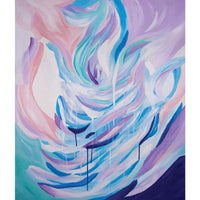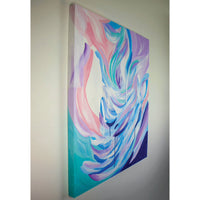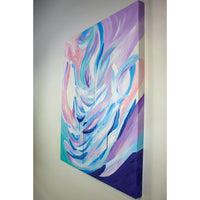 "Radical Acceptance," 36" x 30"
Acrylic on Wood Panel.
"This piece was created in a time when I was feeling very creative and inspired while also processing some hard truths. The brushstrokes show the process of an emotional release intertwined with owning my strength. Creating this piece reminded me that I can find beauty in the parts of me that others might not be able to accept. That I can accept the reality of disappointment but not let it consume me, I can let go of things I cannot control, and in doing so I set myself free. This piece was liberating to paint and each time I look at it I smile knowing the power and beauty that radical acceptance can bring to your life."
-Amanda
Toronto-based abstract intuitive painter Amanda Wand uses art as a way to navigate the many complex emotions of our world. Through her work, the artist explores concepts of connectivity, identity, and self-worth. 
The artwork is sold in perfect condition.
Includes signed certificate of authenticity.
Learn more about Shipping and more at Buyer's FAQ.