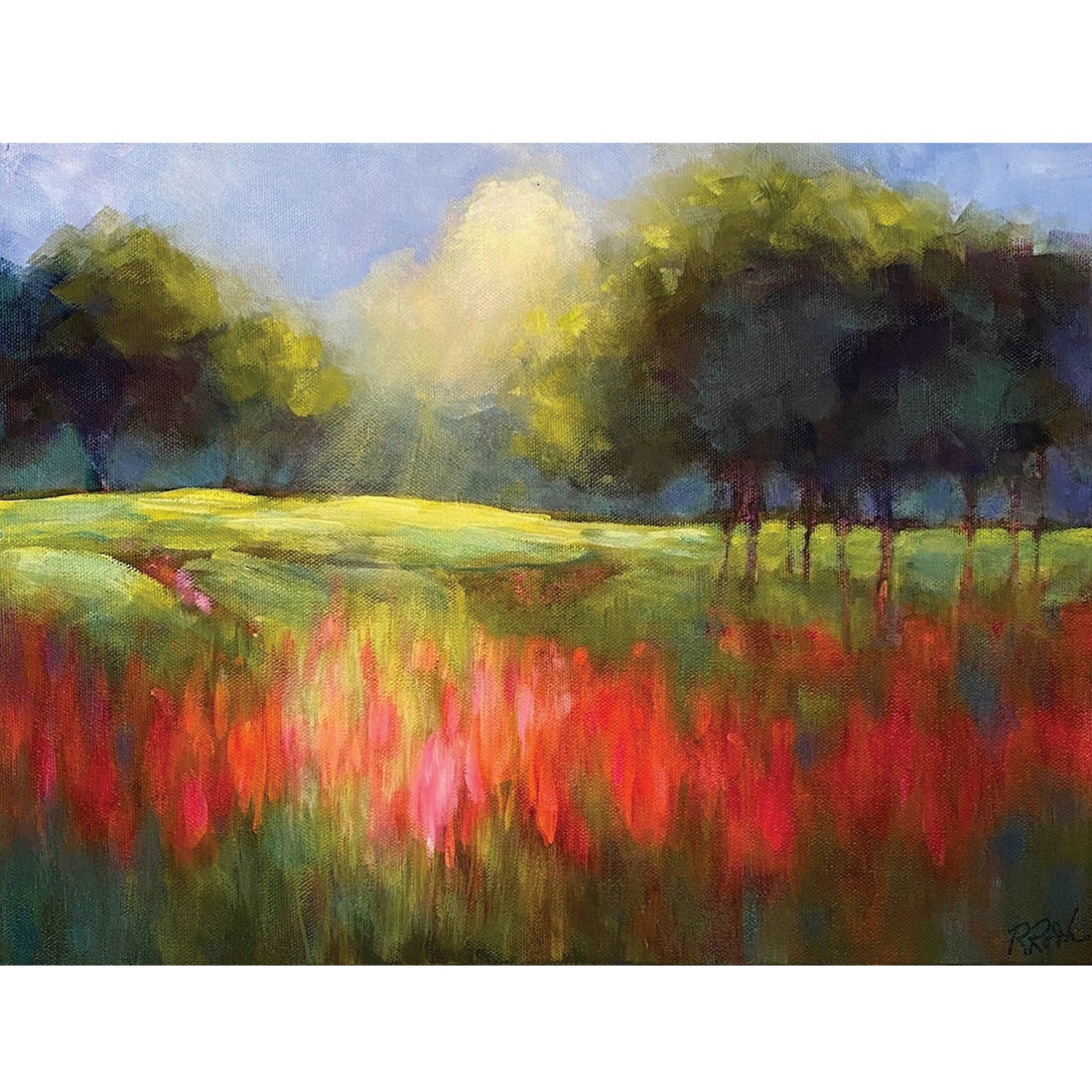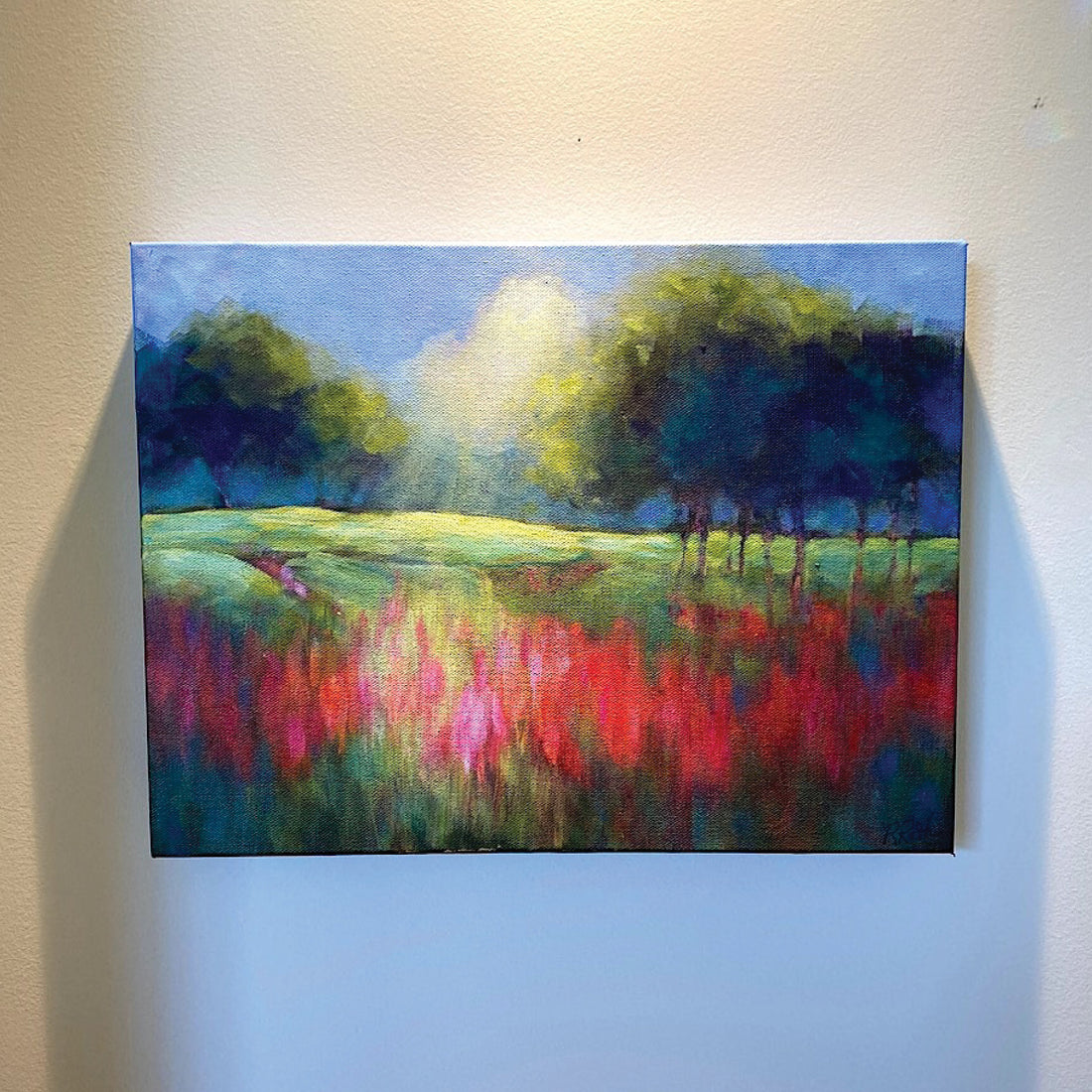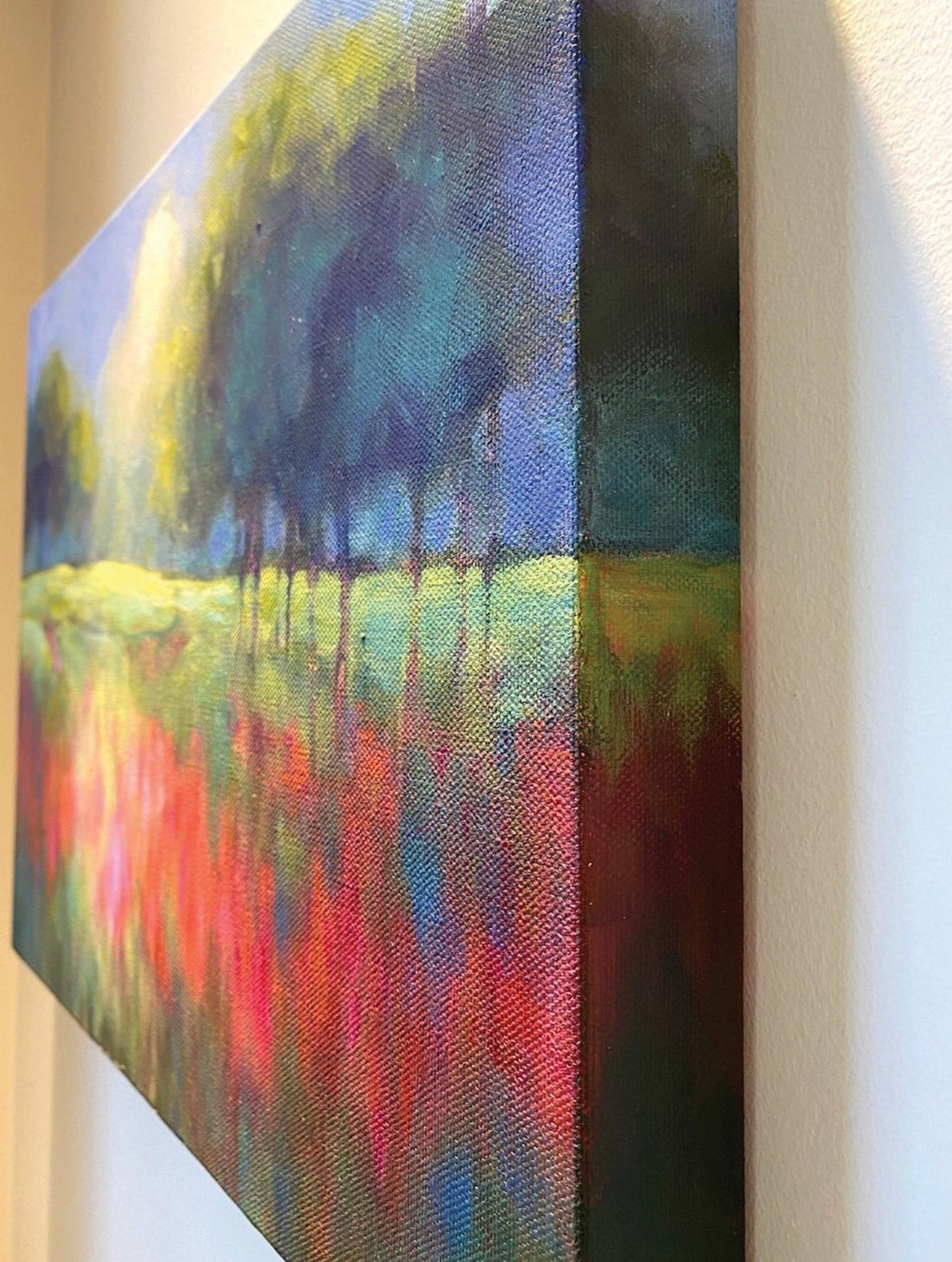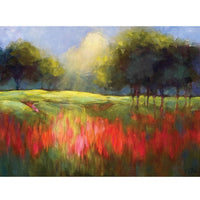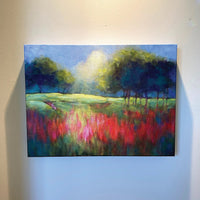 "Here Comes the Sun," 12" x 16"
Acrylic on Canvas.
"When I was younger, our family vacations often consisted of very long car trips and the music of the Beatles seemed to be always on replay during those long summer days spent in the car. The melody of that famous Beatles song kept playing over and over in my head while I painted this landscape, depicting rays of sunshine illuminating an array of blooming wildflowers. Somehow sunshine always seems to lift my mood and makes me feel as the song says like everything is gonna "be alright"!"
-Raquel
Halifax-based acrylic artist Raquel Roth is inspired by bold colors and the beauty of natural elements, especially florals. Raquel is constantly amazed at the range of emotions that art can evoke and she loves sharing the joy she feels when she is painting. 
The artwork is sold in perfect condition.
Includes signed certificate of authenticity.
Learn more about Shipping and more at Buyer's FAQ.