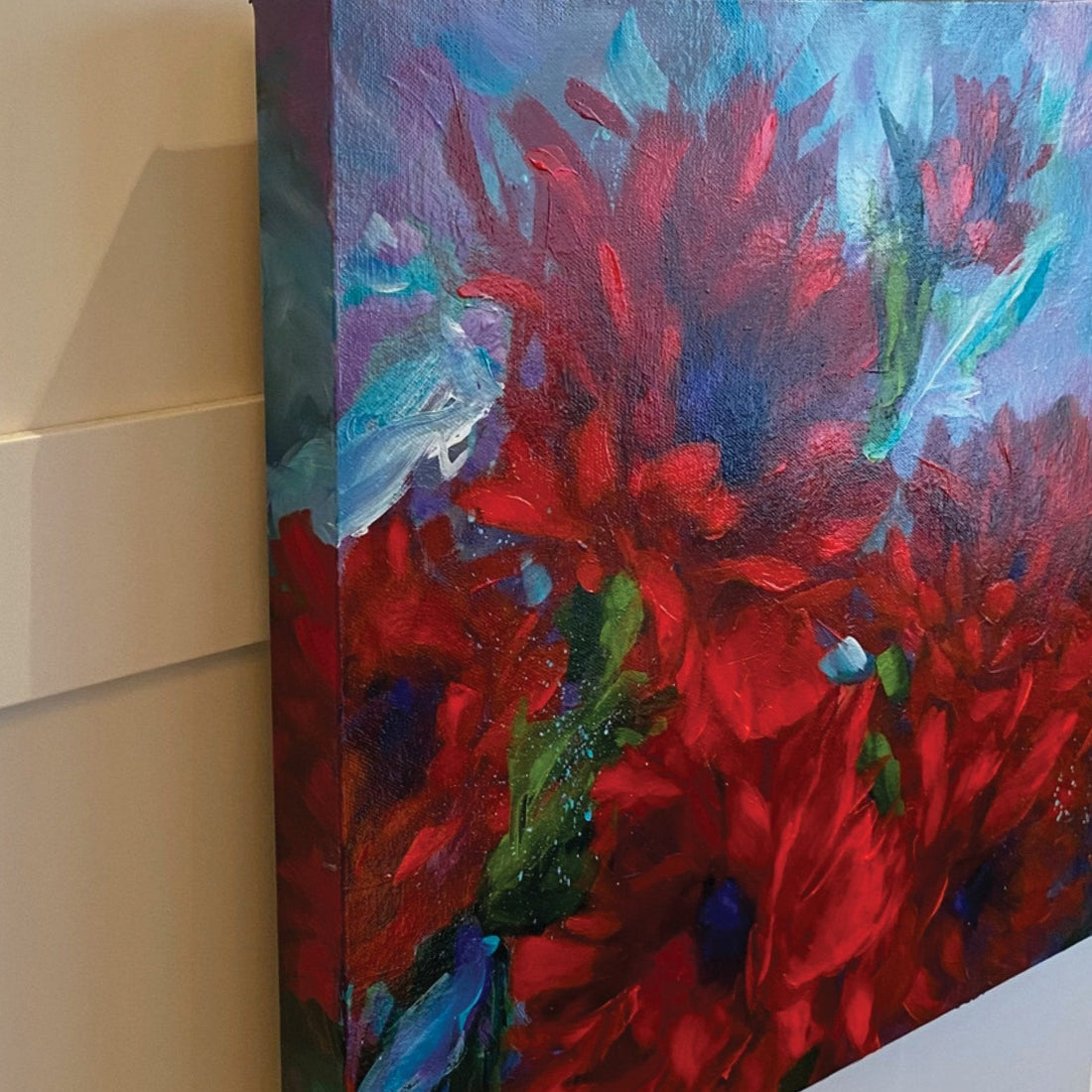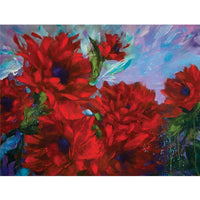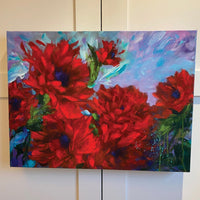 "Into the Fire," 18" x 24"
Acrylic on Canvas.
"I am often inspired to paint by seeing a particular colour and wondering how would I express that hue in a painting? Recently, the colour red has been on my mind. "Into the Fire" is my interpretation of the colour red ….it is passionate, electric, astonishing, flamboyant, and exhilarating all at the same time. What does the colour red mean to you?"
Halifax-based acrylic artist Raquel Roth is inspired by bold colors and the beauty of natural elements, especially florals. Raquel is constantly amazed at the range of emotions that art can evoke and she loves sharing the joy she feels when she is painting. 
The artwork is sold in perfect condition.
Includes signed certificate of authenticity.
Learn more about Shipping and more at Buyer's FAQ.