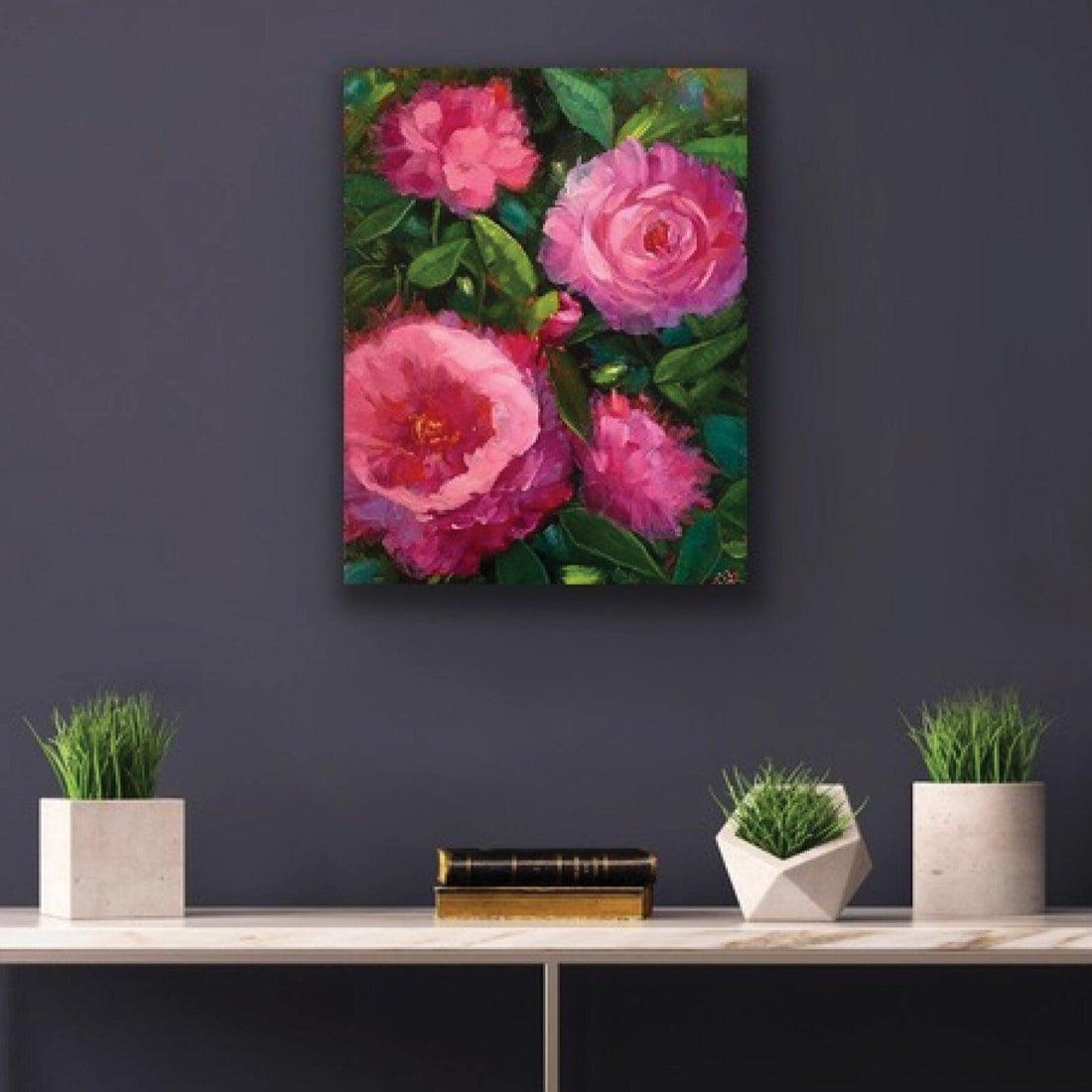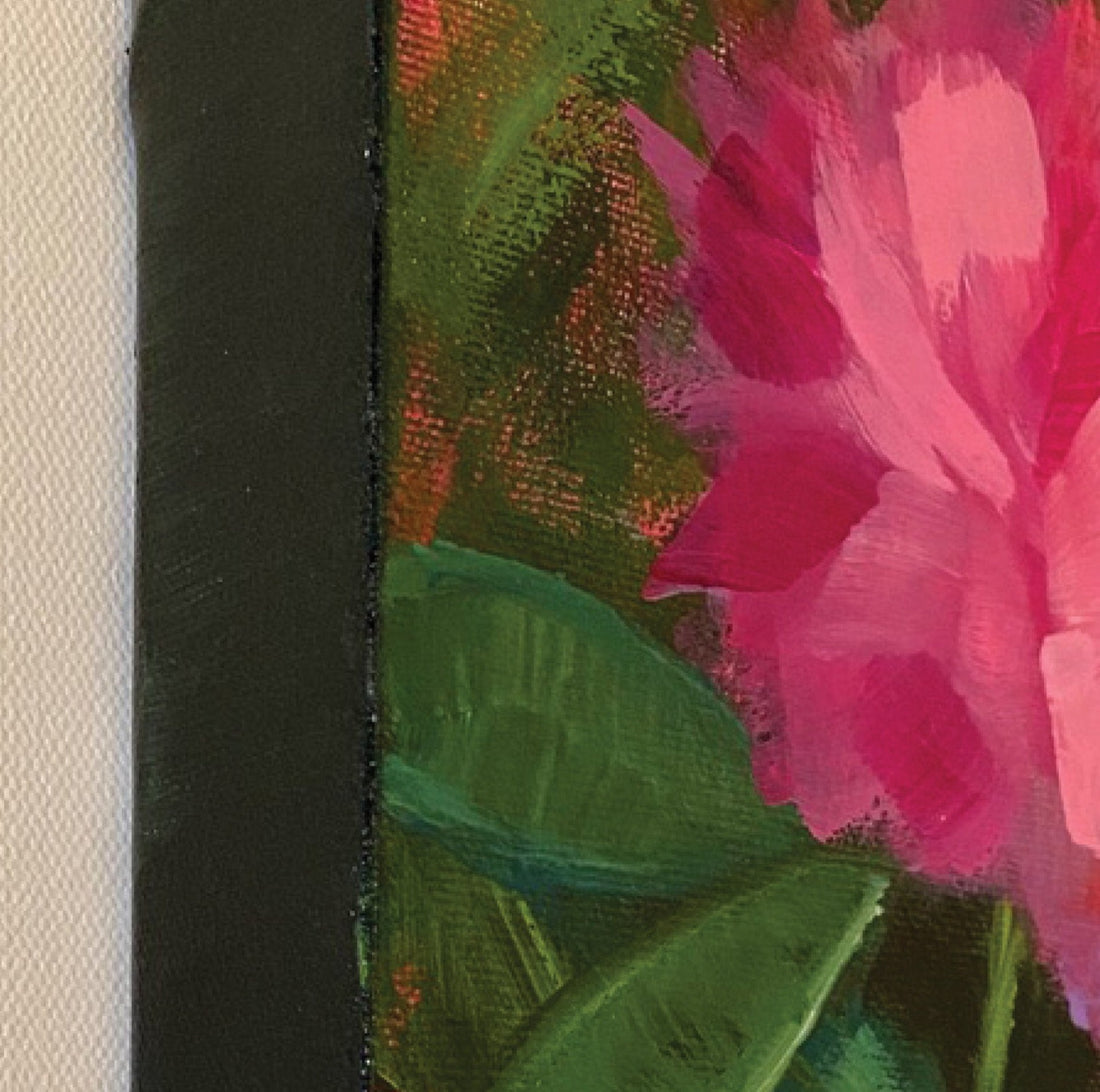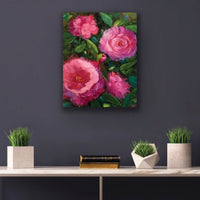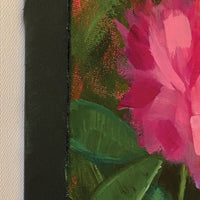 "Love at the First Light," 14" x 18"
Acrylic on Canvas.
"Two of my favorite things are peonies and the color pink. This is probably why I gravitate towards always wanting to paint flowers and always finding an excuse to mix up some form of pink in most of my floral paintings! This piece captures the early sunlight filtering through the leaves and the fluffy abundance of petals of my backyard peonies."
-Raquel
Halifax-based acrylic artist Raquel Roth is inspired by bold colors and the beauty of natural elements, especially florals. Raquel is constantly amazed at the range of emotions that art can evoke and she loves sharing the joy she feels when she is painting. 
The artwork is sold in perfect condition.
Includes signed certificate of authenticity.
Learn more about Shipping and more at Buyer's FAQ.