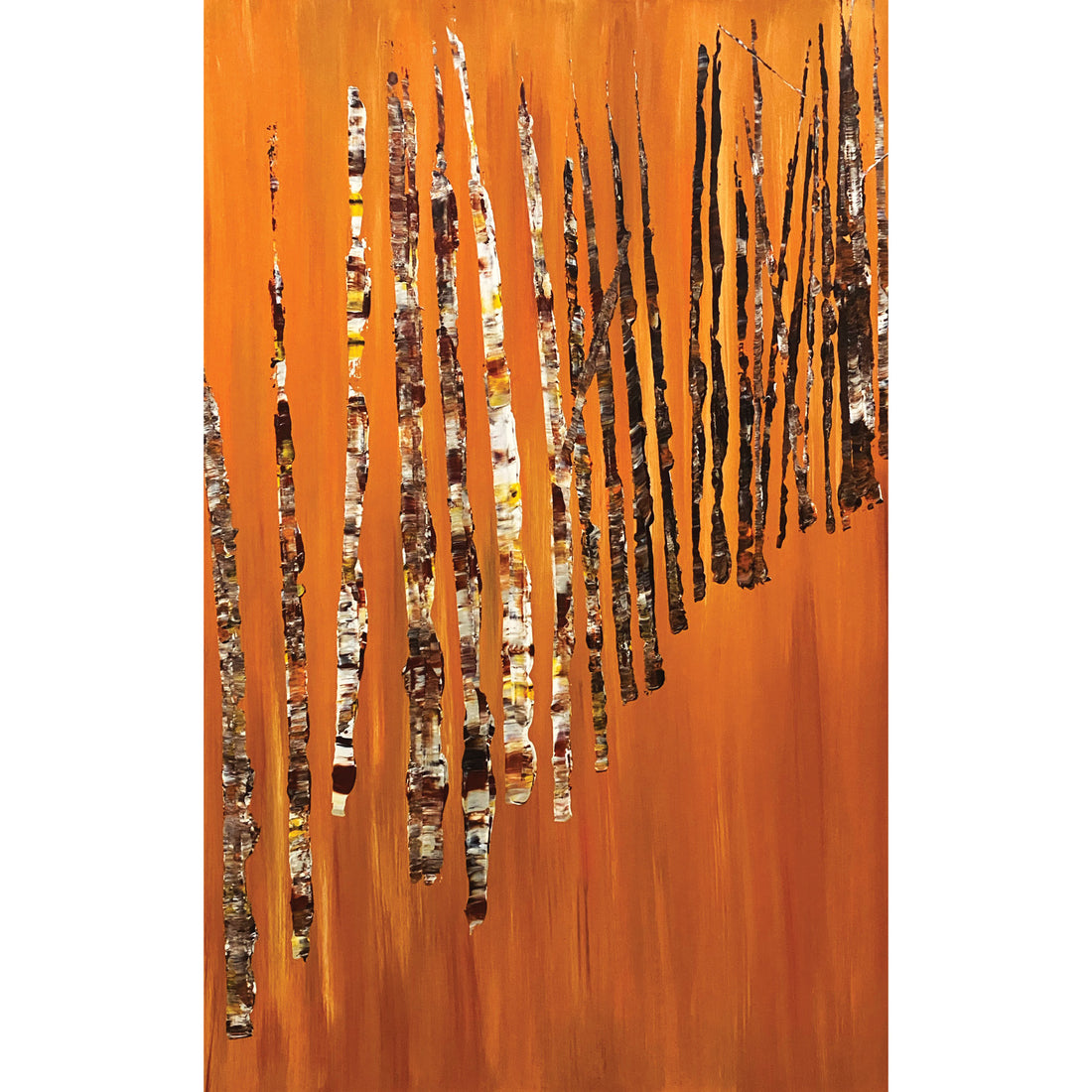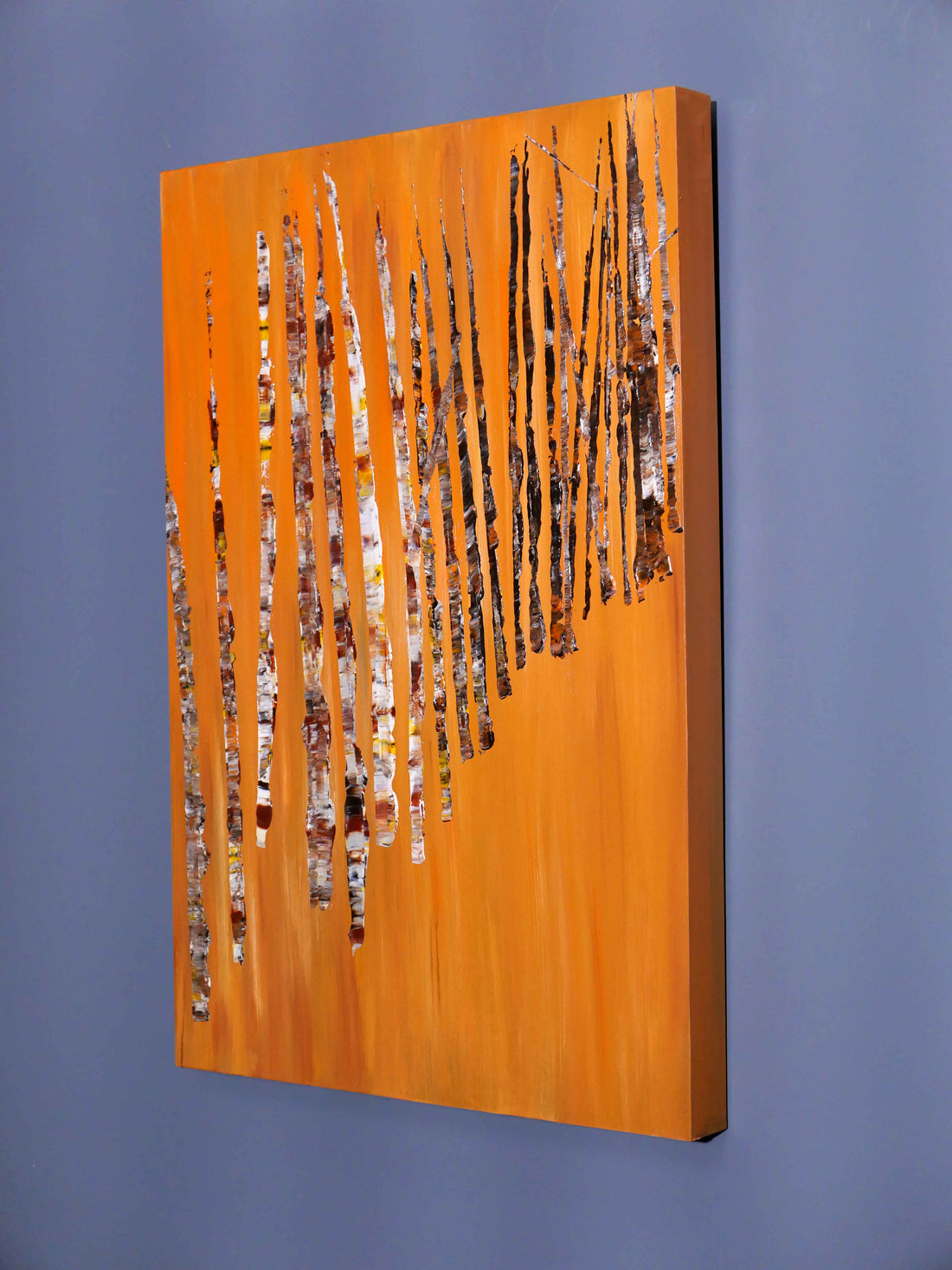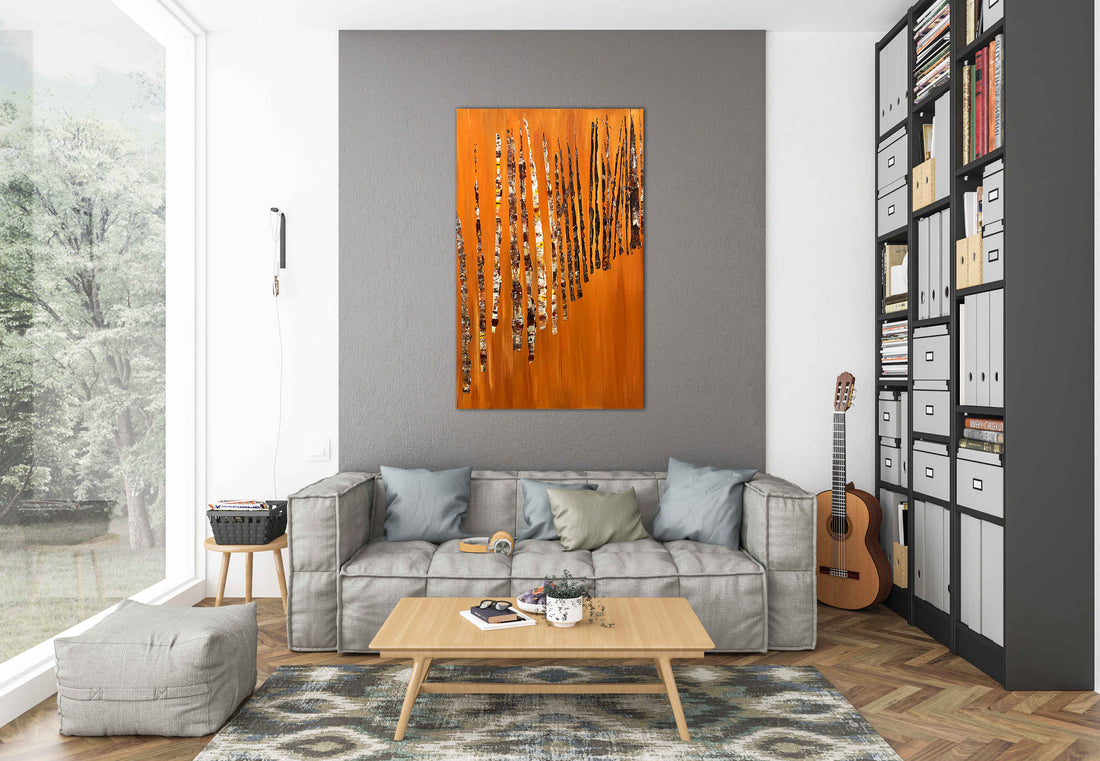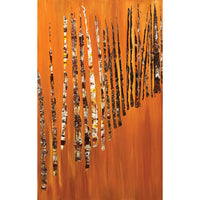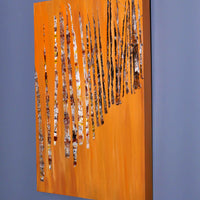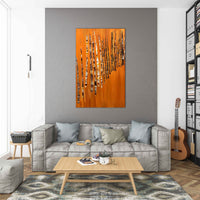 "The Turning Point," 36" x 24"
Acrylic on Wood Panel.
Part of Naked Trees collection.

"In a world full of change and unpredictability, one thing stays constant: the transformative power of nature and beauty. While the trees are bare, they remain strong and very much alive as they wait for spring and renewal. It is a romantic time...a time for going inside. Infused with essential oils like lavender, amber, peace, and calm, each piece invites the viewer to experience various forms of nature. I love the freedom of birds which is why one is embedded in each landscape. Paths connect people, places, choices, and treasured memories and my hope is that Naked Trees will do the same."
-Robbie
California-based artist Robbie Kaye creates distinctive resin paintings with the goal of producing a provocative aesthetic that invites conversation and interpretation. Whether literal or abstract, the artist sees her work as an ongoing journal, one that has provided her a voice to express what she otherwise might not.
The artwork is sold in perfect condition.
Includes signed certificate of authenticity.
Learn more about Shipping and more at Buyer's FAQ.