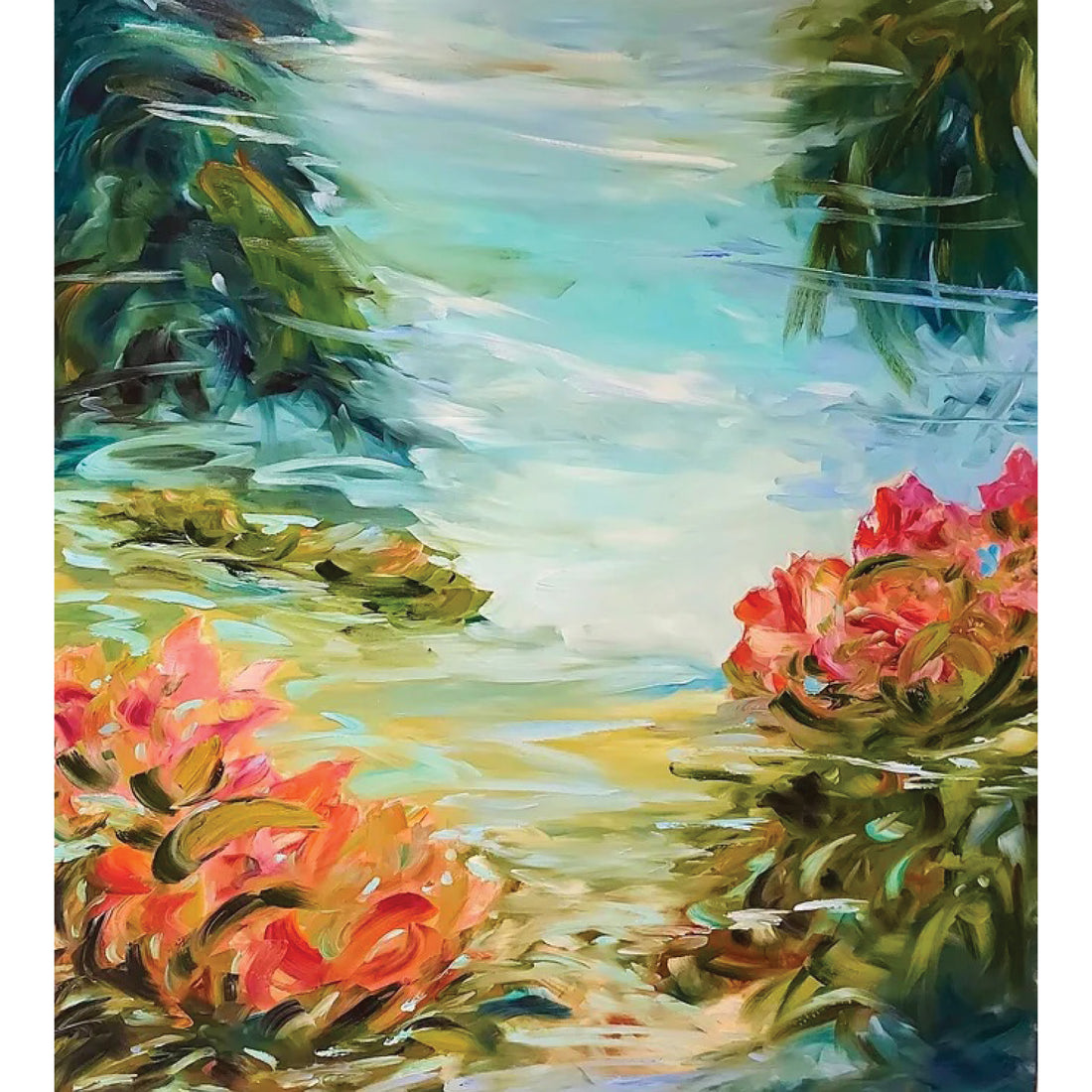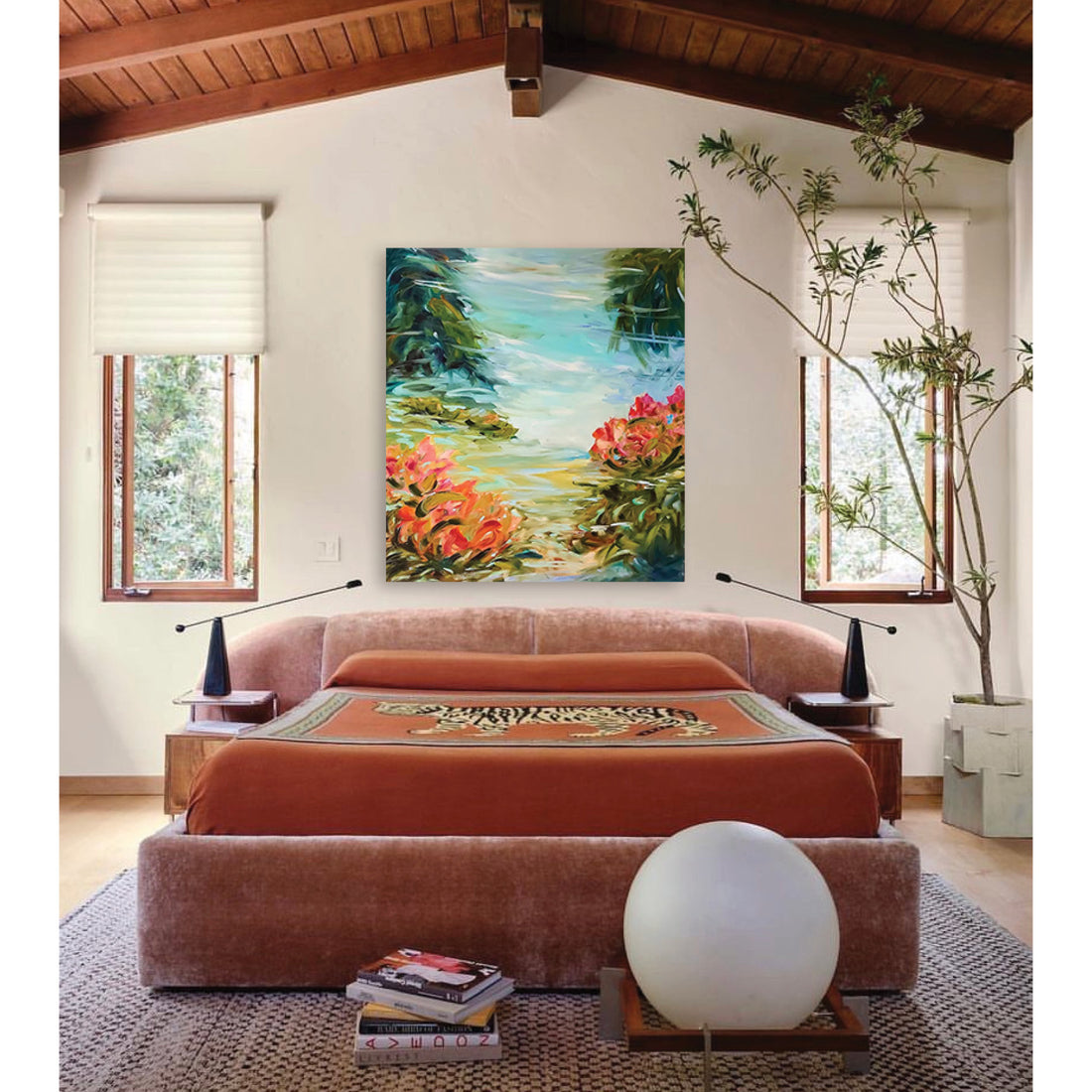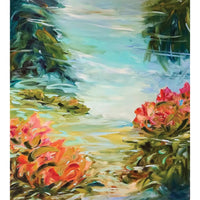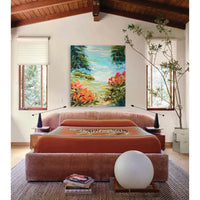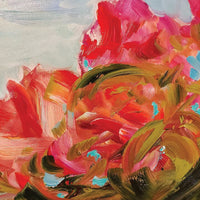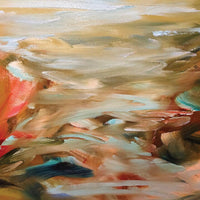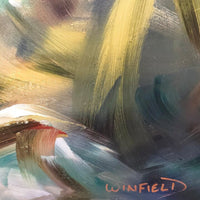 Romance by Monet's Pond, 60" x 54"
Oil on Canvas.
"Just imagine how many people have stood by the Givenchy ponds that Monet toiled over for so many years. With love in their hearts, an incredibly romantic location it becomes a part of them, a memory forever. Darlene believes that places can heighten the feeling of love. We all need a beautiful view and to breath in the 'past' as it becomes part of our world and our past. Love is affected by where we are, who we are with and the history that surrounds each moment."

Canadian artist Darlene Winfield's style is impressionistic while at times leaning into semi-abstract. It is created with the use of brush, palette knife, and mixed media when called for. The paintings are completed in layers with dramatic strokes offset by quiet places within the painting. The atmospheric quality and depth of the painting are most important to her. She hopes the viewer will enter into the world she created on the canvas. The history and longevity of oil painting have been important to her. After discovering the buttery texture, smell, and feeling oil paint gave her as she dipped her brushes into it she has not looked back.
The artwork is sold in perfect condition.
Includes signed certificate of authenticity.
Learn more about Shipping and more at Buyer's FAQ.