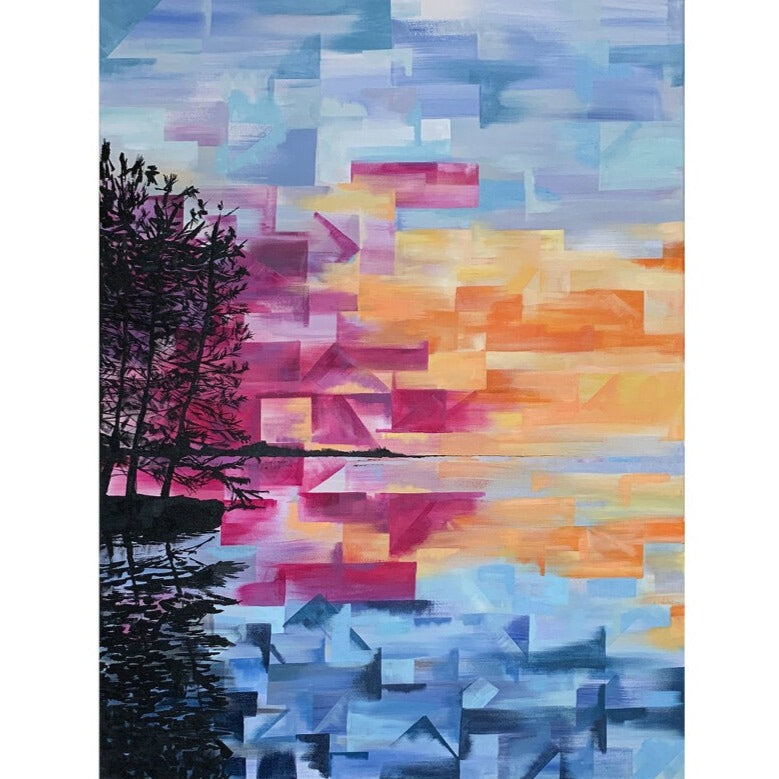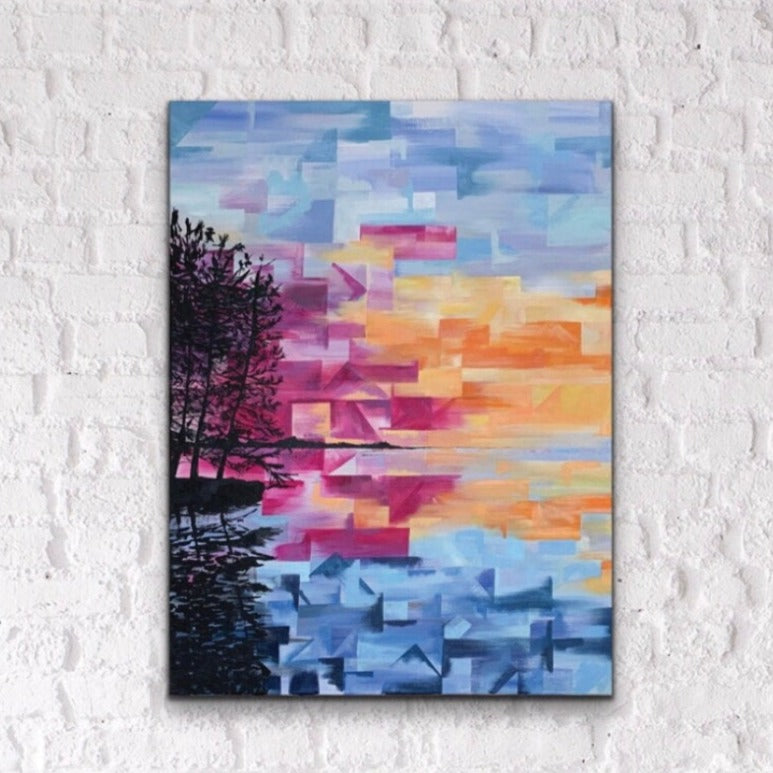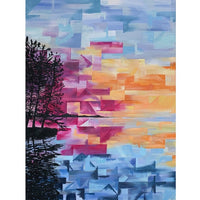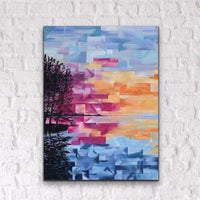 Acrylic on Canvas (Framed).
"Canadian landscape artists create art that is as varied and astounding as Canada's landscape itself. This work is inspired by the artist's childhood in the Kawartha Lakes. Lakes have always been at the forefront of her life. From the beautifully morphing colors of the sunsets reflecting on the lake, to the mesmerizing movement of water to the silhouettes of the cities in the skies that surround us, S. Hardie is never lacking for inspiration and is always excited to recreate these moments in her own unique manner.
"Hues of magenta and tangerine backing the silhouette of pines scattered across the point. Inspired by a bold sunset in the Kawartha's, the point takes a deep dive into the merging of different colors in the sunset.  Minimizing the normal amount of blending showcased, the contrast between the cooler magentas against the warmer tangerines enhances the energy of this piece."
-S. Hardie 

Work by Toronto-based abstract artist Shaina Hardie aims to induce a sense of mindfulness and exploration of creativity: to spark conversation. She enjoys implementing color psychology into her work to compliment a myriad of desired emotions and productivity to enhance the design of corporate and living spaces.
The artwork is sold in perfect condition.
Includes signed certificate of authenticity.
Learn more about Shipping and more at Buyer's FAQ.