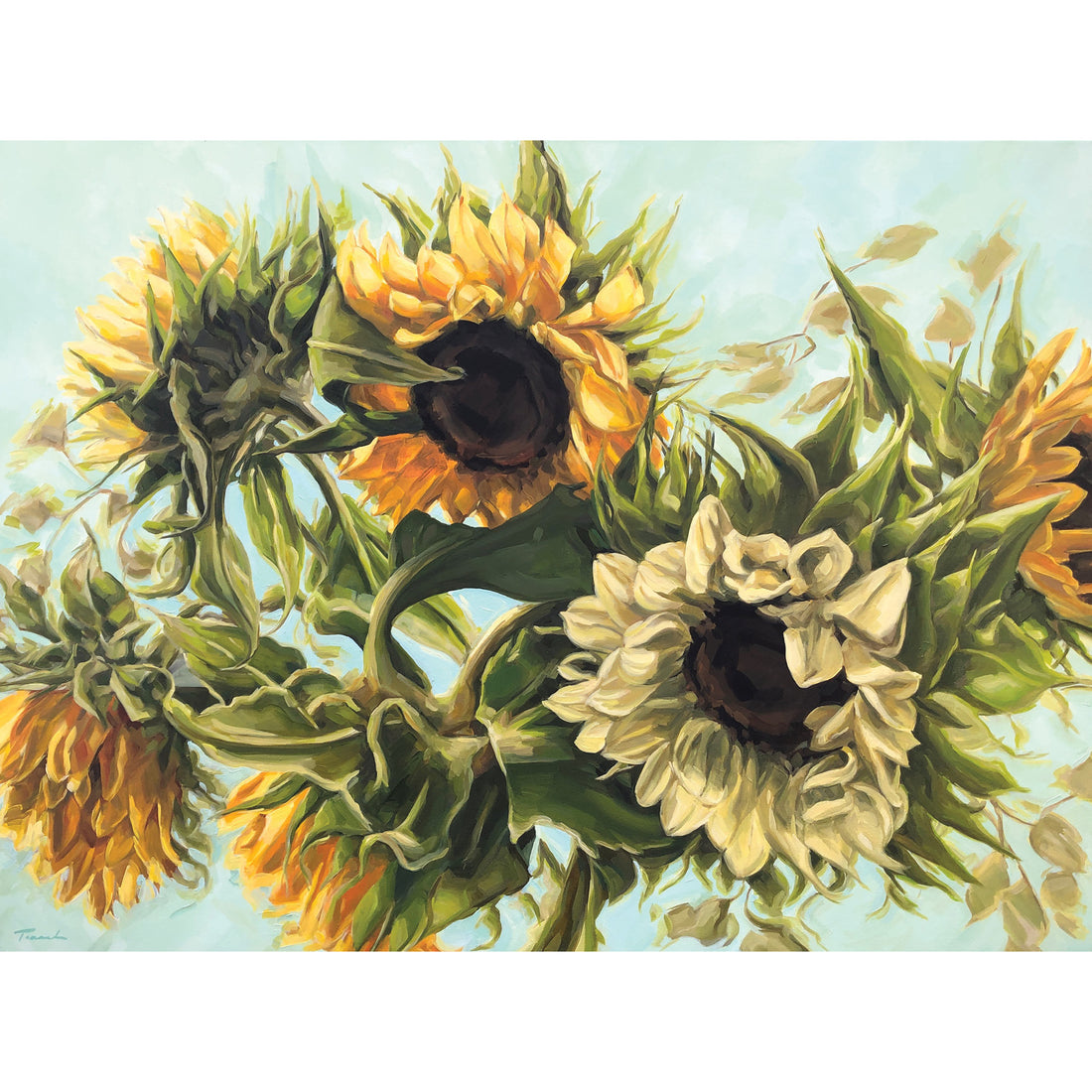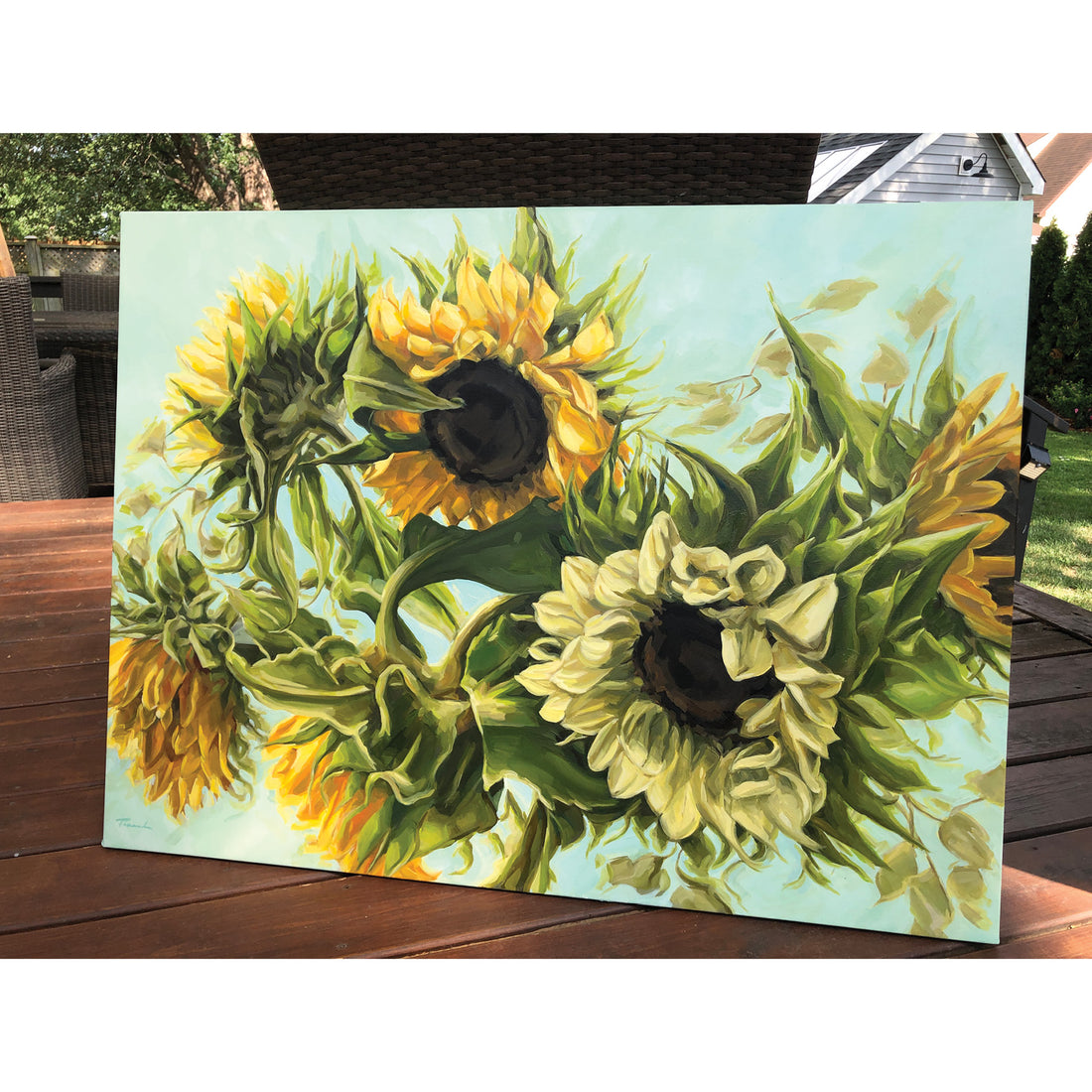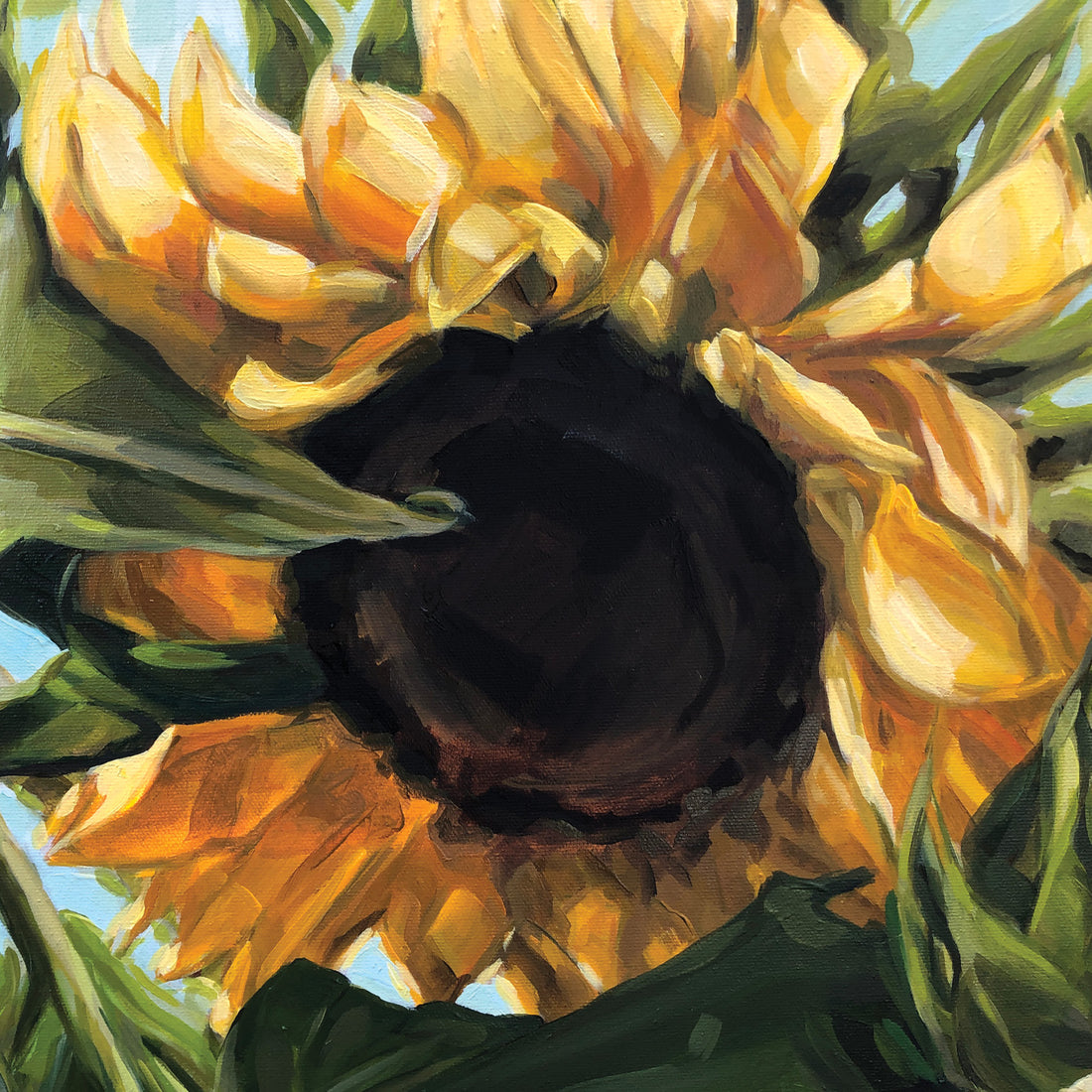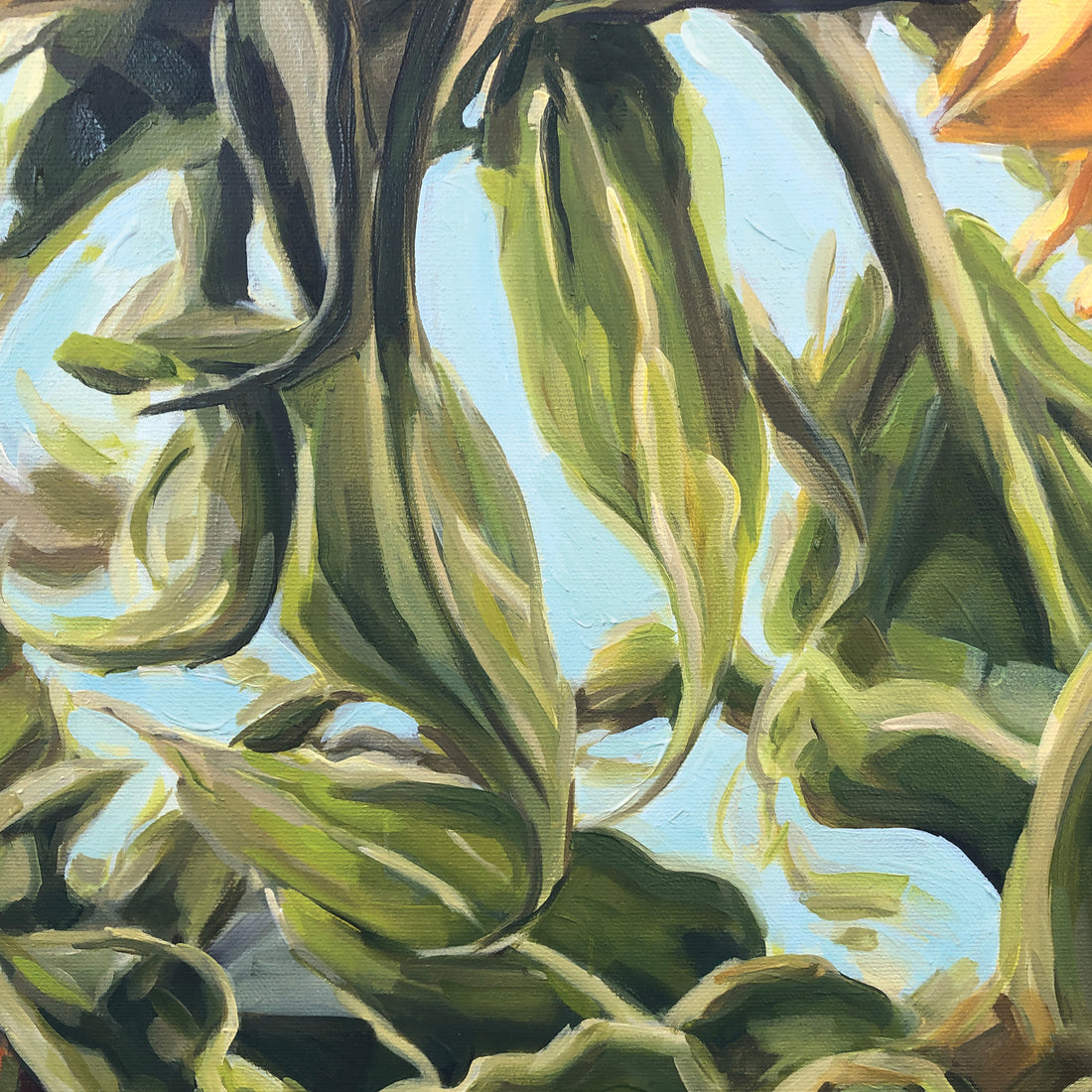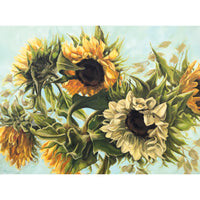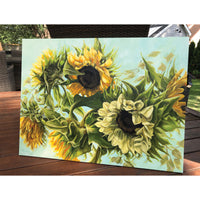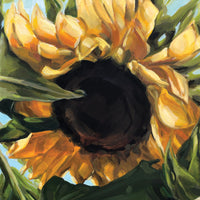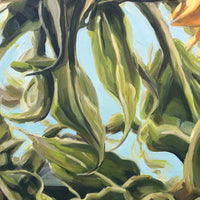 Oil on Canvas. 30" x 40" x 1.5"
"Sunflowers swaying in the warm breeze moving to their own rhythm in the hot summer heat, the pale blue sky stretching out as if endless and you can almost hear the cicadas and the grasshoppers humming nearby. These are some of the wonderful joys you can experience only in the summer. "Sun Dance" expresses all these wonderful traits in a joyful, playful way just as you would experience them in July and August. 
Emphasizing the hot sun with bright highlights, twisting the flowers and stems around as if they could move on their own in a breeze, and adding the endless blue throughout as if it's everywhere all at once, is how I see summer." 

Tamanda Elia is an impressionist painter who primarily works with oil paint but varies her subject from landscape to still life. She has always been interested in Art and was credited with many awards and honors in Art in school. After obtaining a Visual and Creative Arts in Design Diploma from Niagara College, she then headed off to Halifax to receive her Bachelor of Fine Arts in fine art from NSCAD University. After many years she is now an International artist selling works to private collections in Europe, Australia, USA, and Canada.
The artwork is sold in perfect condition.
Includes signed certificate of authenticity.
Learn more about Shipping and more at Buyer's FAQ.