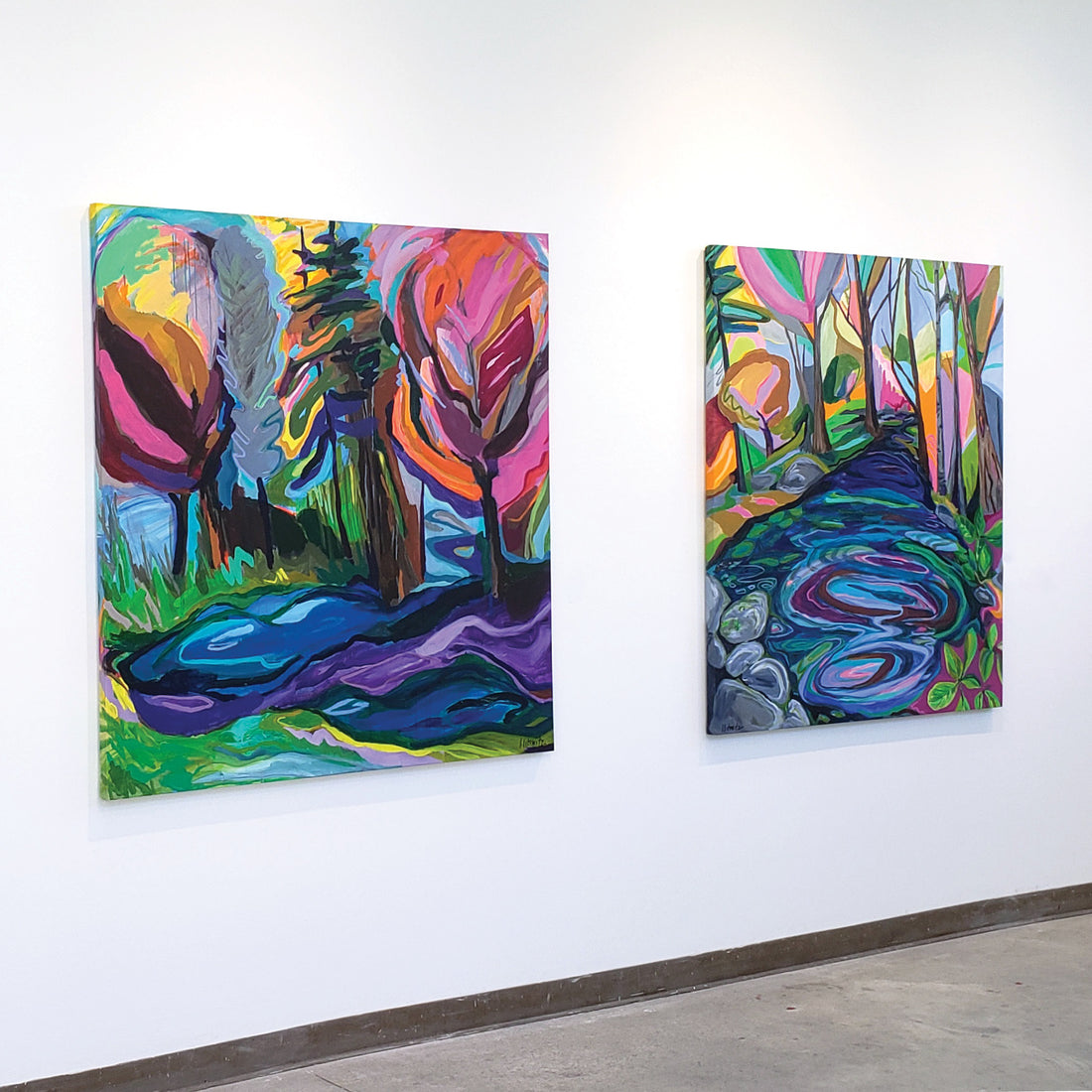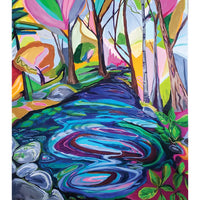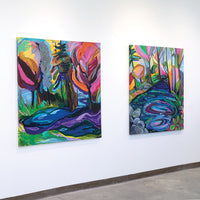 "Taddle Creek Pond," 58" x 51"
Acrylic on Canvas. 
Work is part of the Urban Oasis Collection.
"Welcome to my world of trees, rocks, rivers and ponds! Much of these landscapes are from my imagination – but luckily the parks in Toronto are filled with places of refuge and relief from the fast and loud beat of our growing city.
Right here in this neighbourhood, just down the street, is a charming and lush secret garden, surrounded by historic houses, called "Wychwood Park".  It was created in 1874 as an artists' colony. The swampy, still pond in the centre of the park is Taddle Creek Pond! I have always felt the area was magical, and have lived here for many years myself, taking walks around the pond whenever I need a calm break from the hubbub of city life. The dense ivy, flora and foliage, verdant algae and mighty oaks are all spoken for in this new collection of works …my urban oasis!"
Toronto-based artist Lisa Litowitz seeks to create contemporary landscapes liberated from realism, showing the spectacular of nature and the energy of color. Confident, gestural brushwork and exuberant color combinations convey not only what she sees, but also how she feels, creating progressively more expressionistic work as she evolves as an artist.
The artwork is sold in perfect condition.
Includes signed certificate of authenticity.
Learn more about Shipping and more at Buyer's FAQ.