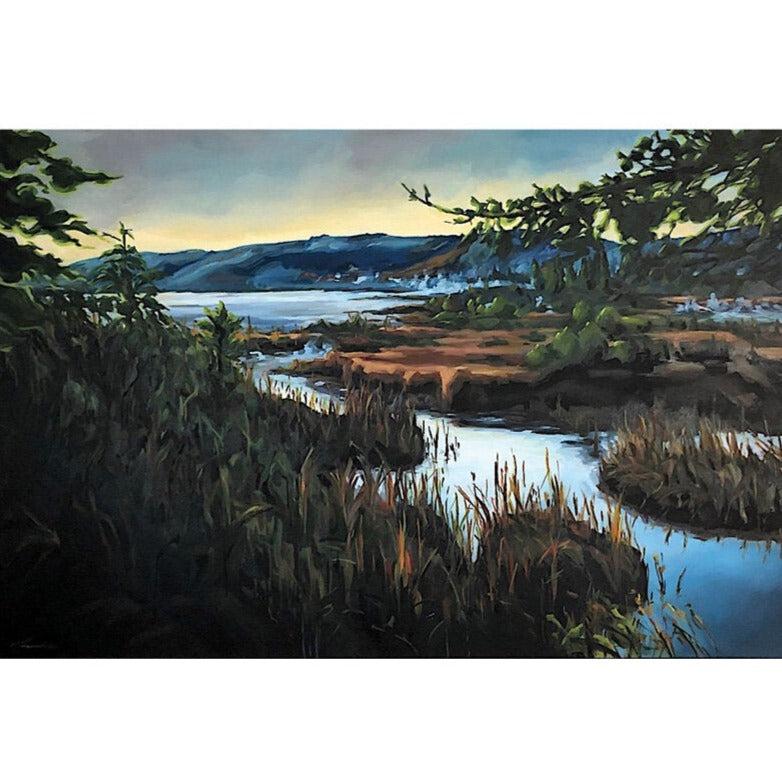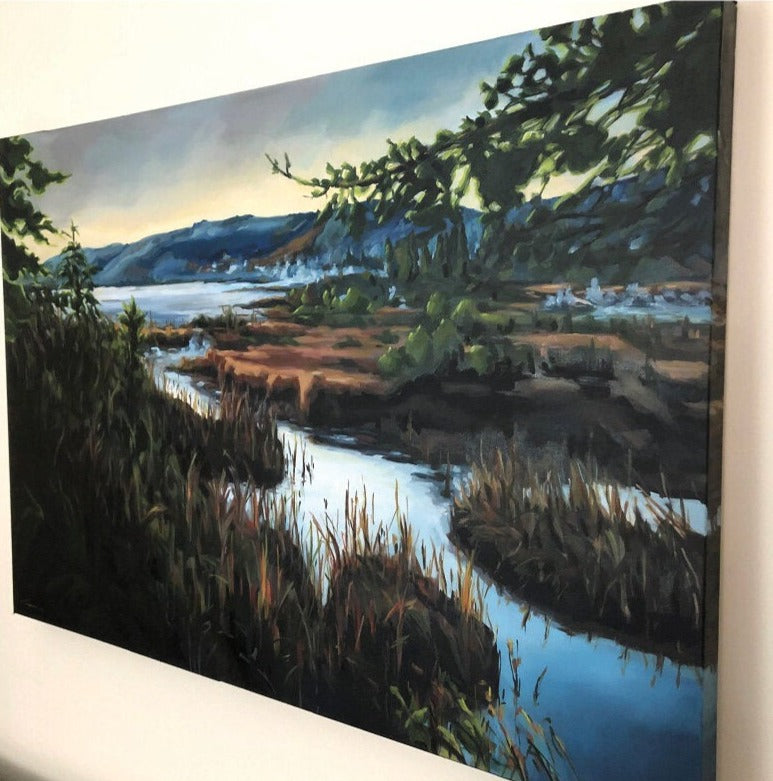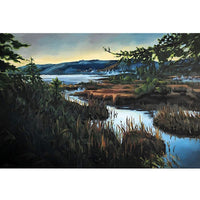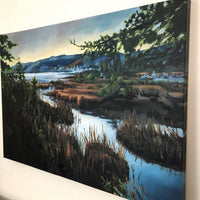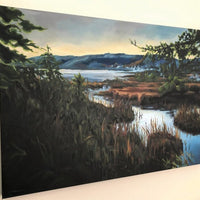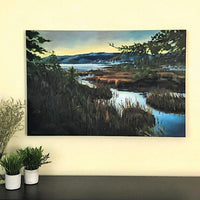 "Early Rise at Algonquin Marsh," 36" x 24"
Oil on Canvas
"Inspired by a late September visit to Algonquin where there were thick fogs every morning and sunshine all day long, it wasn't hard to find the beauty in everything that surrounded us. As the fog dissipated into mists, I managed to take the reference photo for this painting in enough time to see the last licks of it disappear in the background up the hills. I tried to convey the wildness of the marsh with all the colorful grasses and reeds in the foreground but simplified the background so one could enjoy the view without interruption.
Algonquin Provincial Park holds a particular sentiment from childhood memories and still remains today, a place of much beauty. There always seems to be yet another glorious vista just lurking behind some trees."
-Tamanda
Tamanda Elia is an impressionist painter who lives and works in St. Catharines, Ontario.  She primarily works with oil paint but varies her subject from landscape to still life. She has always been interested in Art and was credited with many awards and honors in Art in school.  After obtaining a Visual and Creative Arts in Design Diploma from Niagara College, she then headed off to Halifax to receive her Bachelor of Fine Arts in fine art from NSCAD University. After many years she is now an International artist selling works to private collections in Europe, Australia, the USA, and Canada.
The artwork is sold in perfect condition.
Includes signed certificate of authenticity.
Learn more about Shipping and more at Buyer's FAQ.